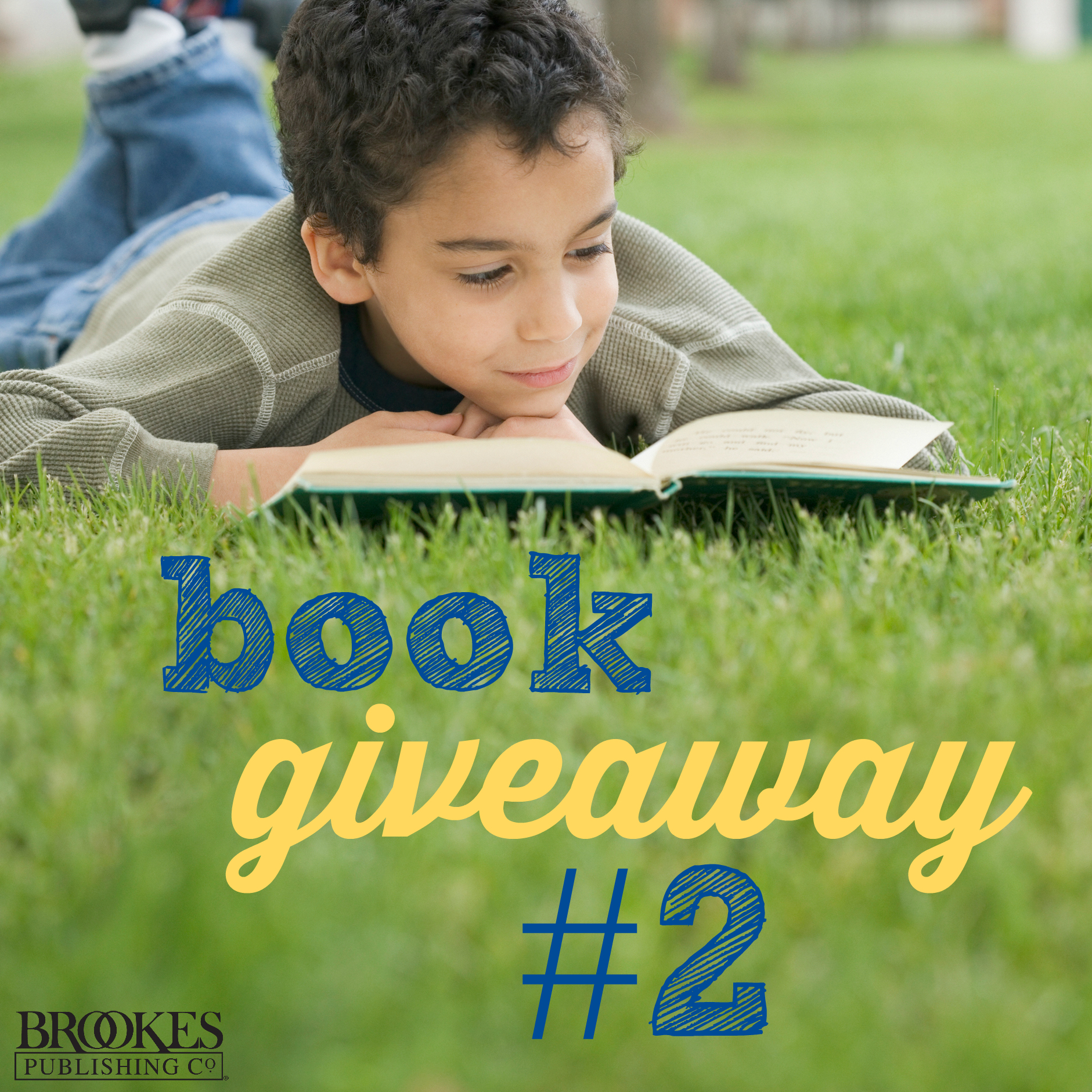 First things first: congratulations to Amanda Cheverie, randomly chosen as the winner of last week's giveaway! Amanda, you've won an INCLUSION ROCKS mug and a free copy of the book Modifying Schoolwork. We'll be in touch for your address so we can get your prizes in the mail for you.
Thanks to everyone who entered last week. If you didn't win, don't worry–it's already time for Giveaway #2! This week's winner will also get two great prizes, just in time for the start of the new school year.
Prize #1:
This roomy I LOVE INCLUSION tote bag is the perfect way to show your commitment to helping all kids reach their full potential.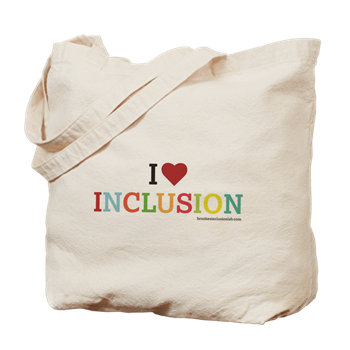 Prize #2:
You'll get your own copy of Unstuck & On Target!, an awesome how-to manual on helping students with autism spectrum disorders develop executive function skills–namely, cognitive flexibility and setting and working toward goals. (It's also great for use with any learner who struggles with these critical academic skills.)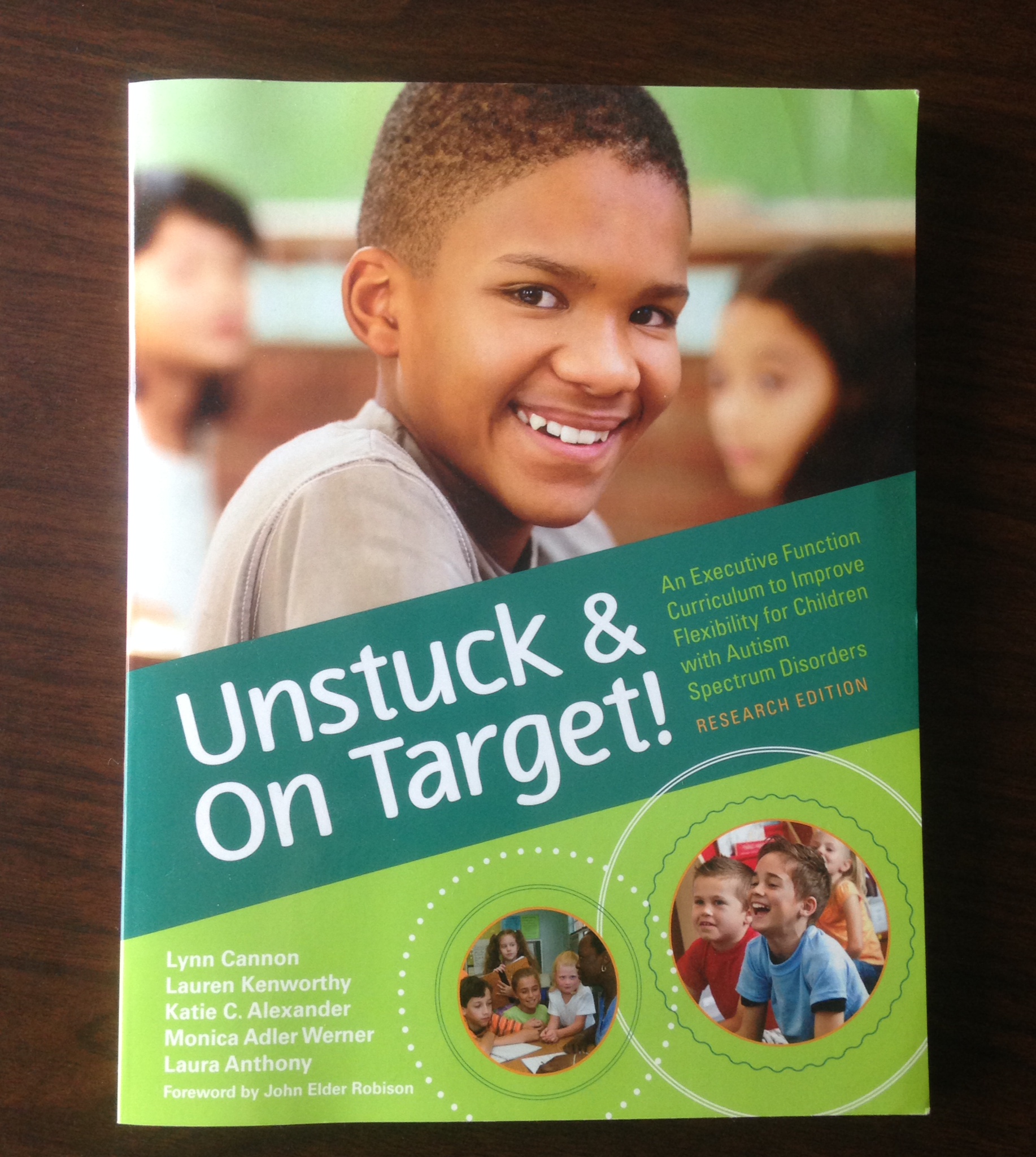 You'll get ready-to-use, activity-based lessons that promote cognitive flexibility in everyday situations, from compromising with peers to setting goals to distinguishing "big deals" from "little deals."
How do you enter the giveaway? First, check out this quote from Unstuck & On Target: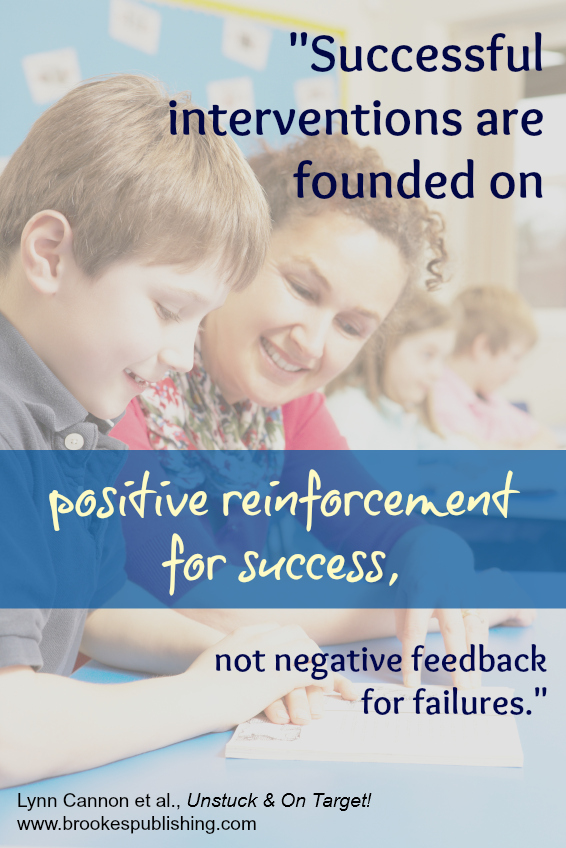 To enter for your chance to win, all you have to do is give a short answer to this question:
What's one way you give the learners in your life positive reinforcement? Do you use small material rewards and incentives? Verbal encouragement and support? Something else? 
Scroll down to the comments section below and tell us one of your favorite positive reinforcement strategies (just a quick line or sentence is fine!), and you're automatically entered to win the tote bag and the book. We'll announce the winner on the blog next Thursday, when the third giveaway goes live. (There are two more giveaways after this one–tune in for the next two Thursdays to enter them.)
Good luck, and happy commenting!
P.S. Want to stock up on inclusion-themed swag now? Stop by the Inclusion Lab Cafepress store to pick up the perfect back-to-school gifts for the teachers in your life. Totes, mugs, magnets, and more!