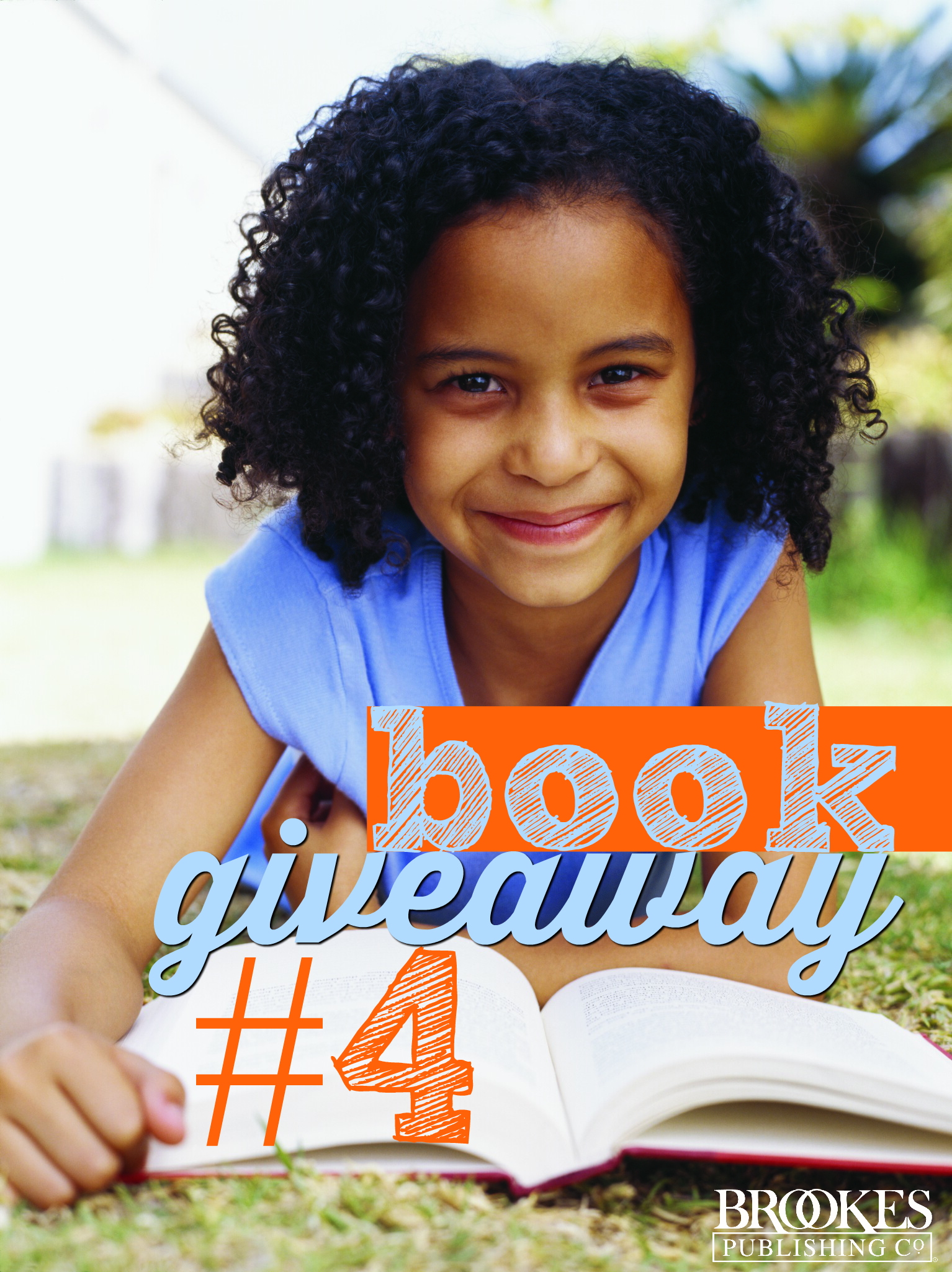 Congratulations to Natalie Danner, randomly chosen as the winner of last week's giveaway! Natalie, you've won an inclusion mug and a free copy of the book Just Give Him the Whale. We'll be in touch for your address so we can get your prizes in the mail for you.
A big thank you to everyone who's been entering our August giveaways. It's time for our fourth and final giveaway, and we've got two last prizes that need good homes:
Prize #1:
Who doesn't want an INCLUSION ROCKS! tote bag for the new school year? This sturdy, roomy bag will make your school community smile as you declare your devotion to welcoming and teaching every child.
Prize #2:
Your very own copy of Universal Design for Learning in Action by UDL expert Whitney Rapp. Ready for any teacher to pick up and start using right away, this quick guide walks you step by step through 100 UDL strategies that strengthen student engagement, learning, and assessment. It's a must for every educator who wants to know what UDL really looks and sounds like.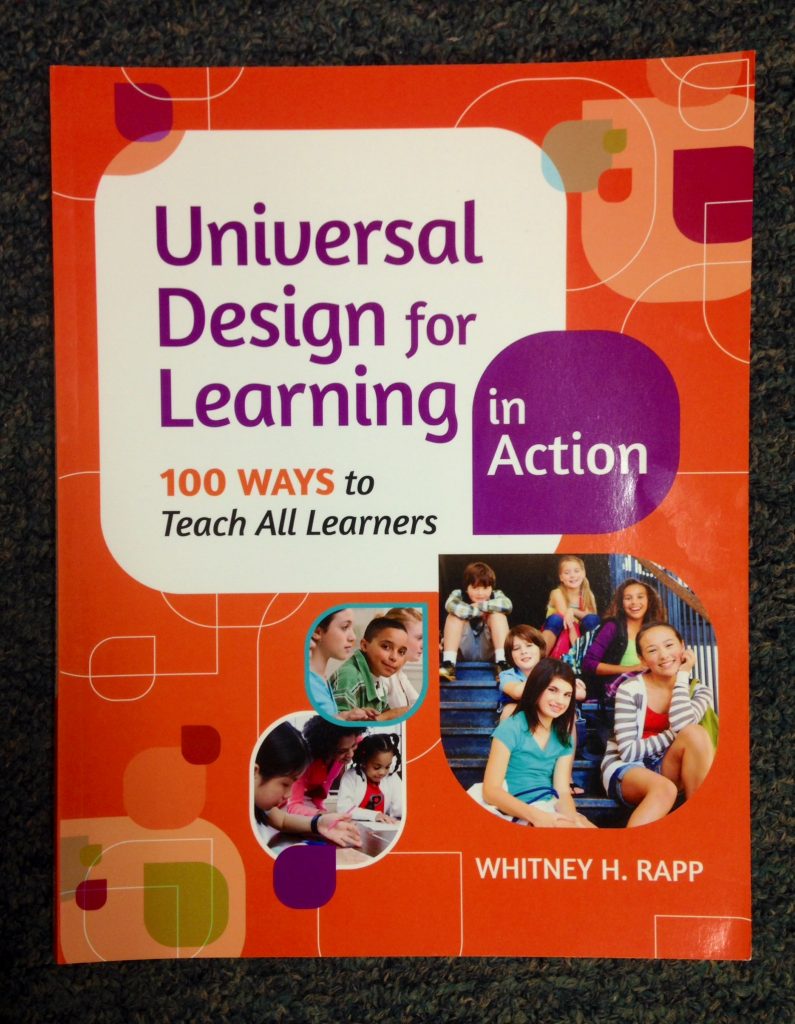 Here's a peek inside–every strategy is illustrated with a photo, described in everyday language, and enhanced with a clear explanation of "Why This Works."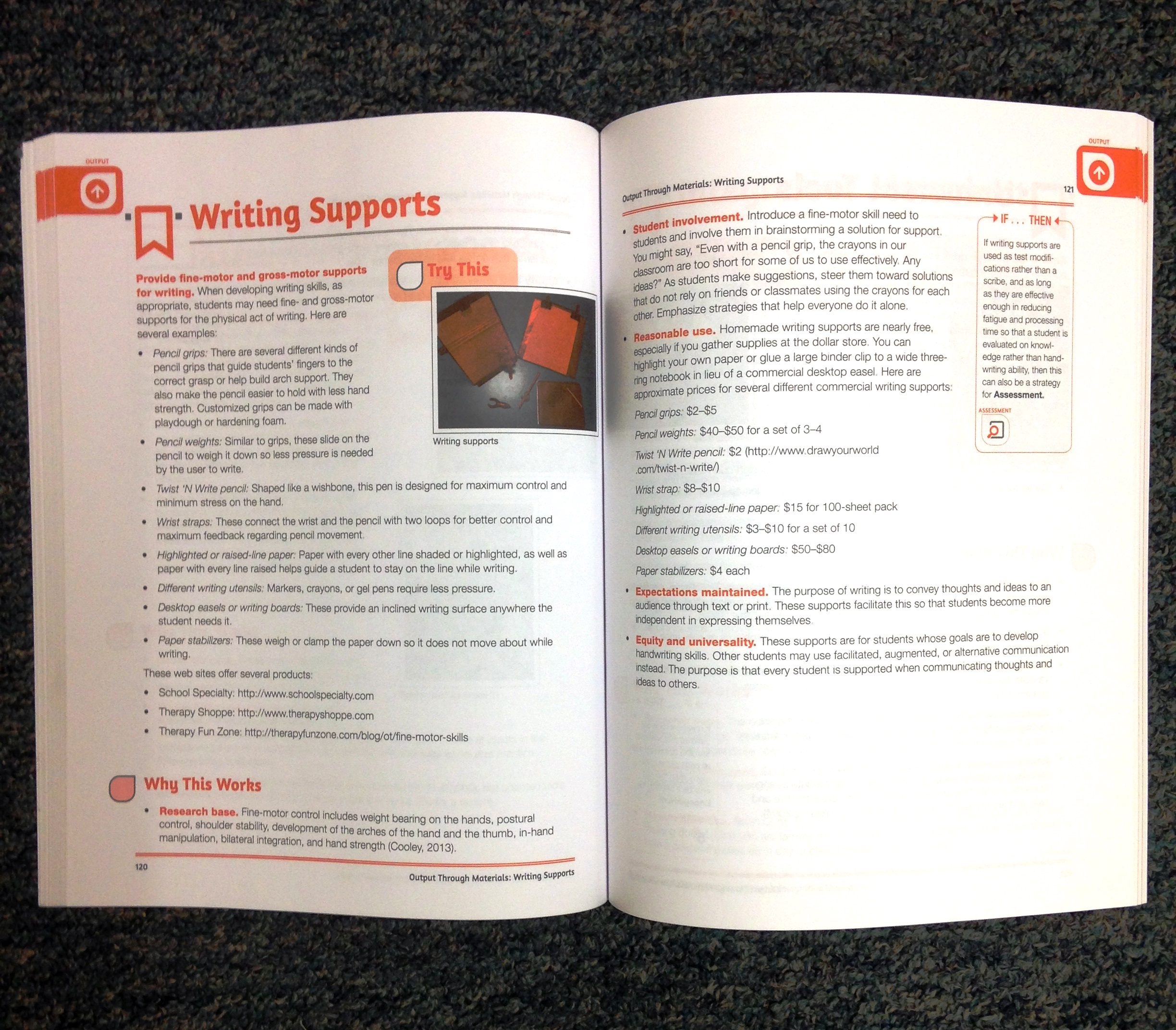 How do you enter the giveaway? First, check out this quote from Universal Design for Learning in Action: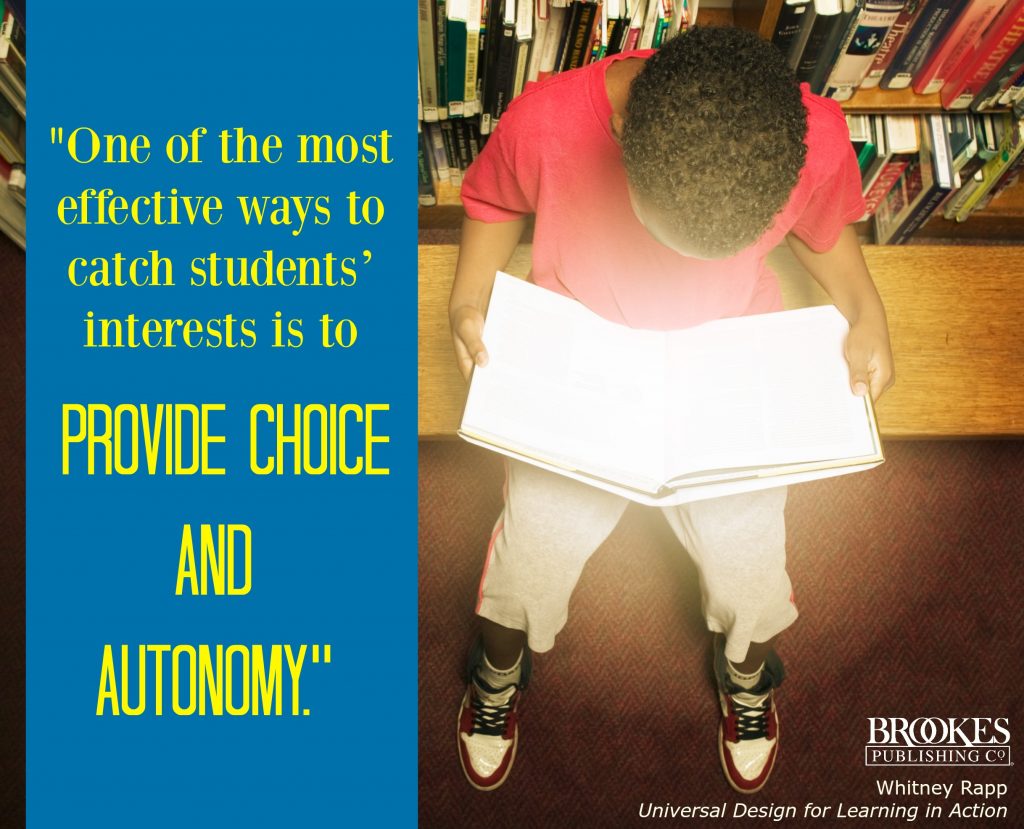 To enter for your chance to win, all you have to do is give a short answer to this question:
How do you provide your students with choices during the course of your everyday lessons? Can you give an example of how offering choices increased your students' engagement?
Scroll down to the comments section below and add your answer (just a quick line or sentence is fine!), and you're automatically entered to win the tote bag and the book (US entries only, please). We'll announce the winner on the blog next Thursday at the beginning of September's first post: 7 Key Features of Quality Inclusion.
Good luck, and happy commenting!