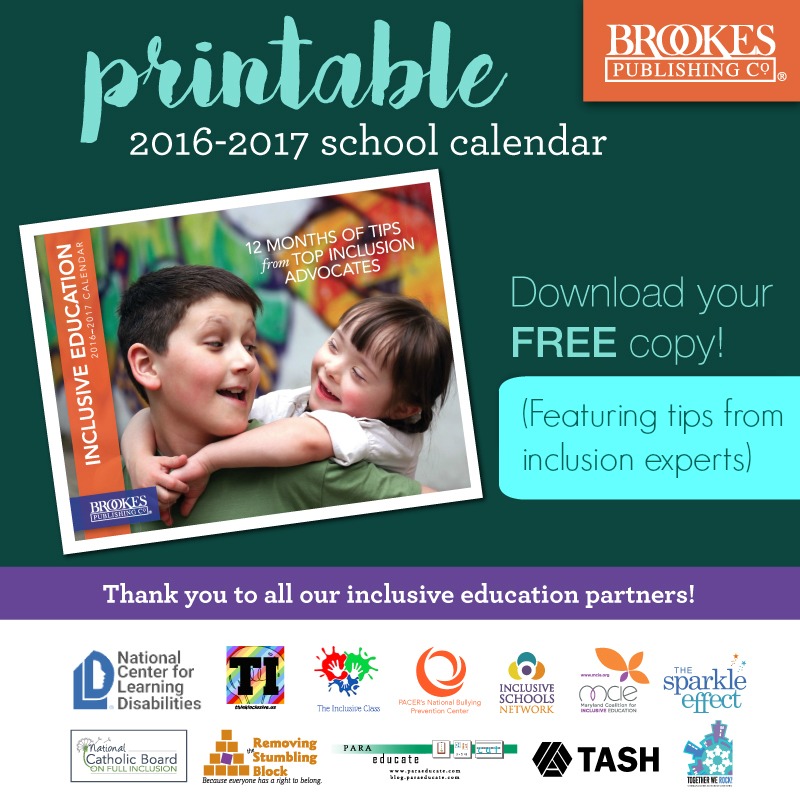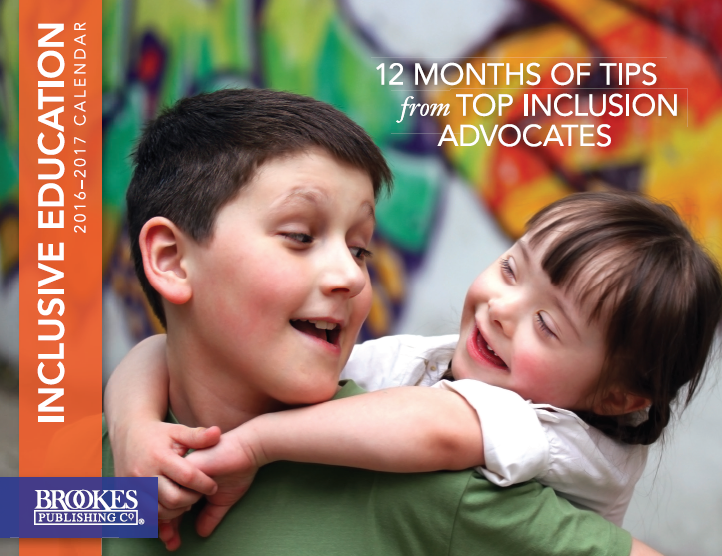 Happy Tuesday, readers! Today I'm so excited to announce the official release of our 2016-2017 Inclusive Education Calendar. Filled with gorgeous full-color photos and tips and insights to use year-round, this new school year calendar is now free for download on the Brookes website. Go get your copy today!
A little background: this is our third year creating a free printable calendar that pays tribute to the benefits and joys of inclusive education. You might remember that in previous years, the calendars have featured inclusion-themed quotes from Brookes authors. This year, we decided to do something a little different. Since we're so grateful for the incredible work of our fellow advocates in the inclusion community, we've filled this new calendar with the expertise of 12 great "inclusion partners":
These awesome bloggers and organizations were kind enough to share their best advice on creating inclusive learning environments and ensuring that all children reach their potential. So for each month of the year, you'll get expert tips, practical strategies, and/or thought-provoking quotes from one of these inclusion partners.
Download your calendar today, and please spread the word to fellow educators and advocates if you like it! And big thanks to every participant in this year's calendar–you show us every day why inclusion is not only necessary, but also doable.