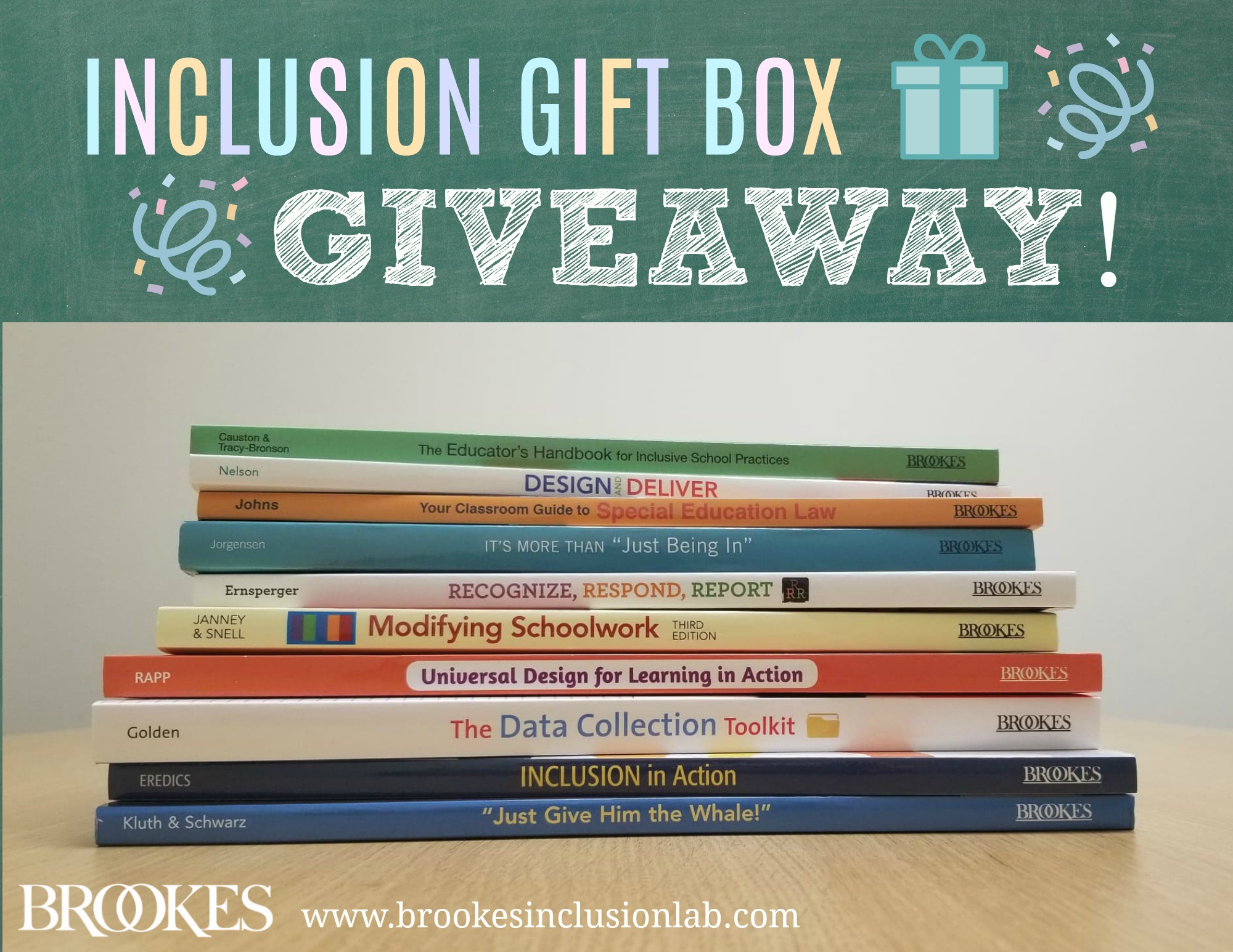 If you're a regular Inclusion Lab reader, you probably know that that this blog is brought to you by Brookes Publishing. We're an independent, Baltimore-based publisher, and for decades we've brought our readers some of the most practical, useful resources on making inclusive education work, ensuring healthy development in early childhood, and improving communication for all people.
Brookes has a landmark birthday in 2018–yep, we're turning the big 4-0!–so we're celebrating with a giveaway in honor of our readers. This week, you can enter for your chance to win a gift box of 10 amazing books by the top experts we've partnered with over the years. These books are chock-full of practical advice on topics like embracing UDL, modifying lessons and schoolwork, reducing bullying and harassment, and incorporating student fascinations into your curriculum.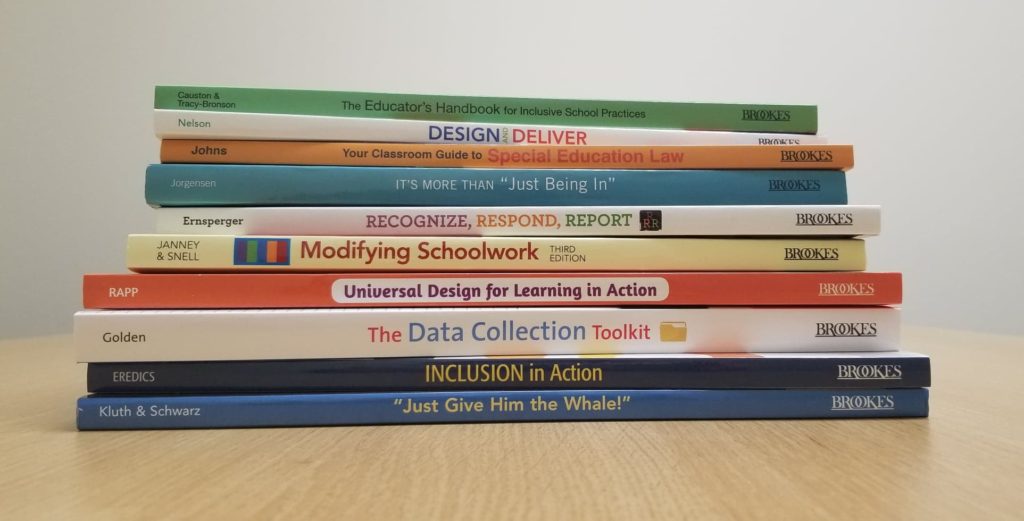 The book box includes:
By Loui Lord Nelson, Ph.D.
The Educator's Handbook for Inclusive School Practices
By Julie Causton, Ph.D., & Chelsea P. Tracy-Bronson, M.A.
By Nicole Eredics, B.Ed.
It's More Than "Just Being In"
By Cheryl M. Jorgensen, Ph.D.
By Lori Ernsperger, Ph.D., BCBA-D
By Paula Kluth, Ph.D., & Patrick Schwarz, Ph.D.
Modifying Schoolwork, Third Edition
By Rachel Janney, Ph.D., & Martha E. Snell, Ph.D.
Your Classroom Guide to Special Education Law
By Beverley H. Johns, M.S.
By Cindy Golden, Ed.D.
Universal Design for Learning in Action
By Whitney H. Rapp, Ph.D.
HOW TO ENTER
Entering is super-easy. Just comment on this post with "Happy Birthday" and you'll automatically be entered in the contest. We'll pick a winner at random and announce it on the blog next week. U.S. entries only, please.
(Just a quick note: blog comments are not auto-posted; they are monitored and approved by the blog editor. So if you don't see your comment right away, don't worry–it will be seen and approved in plenty of time to be included!)
Thanks, and good luck to all who enter!