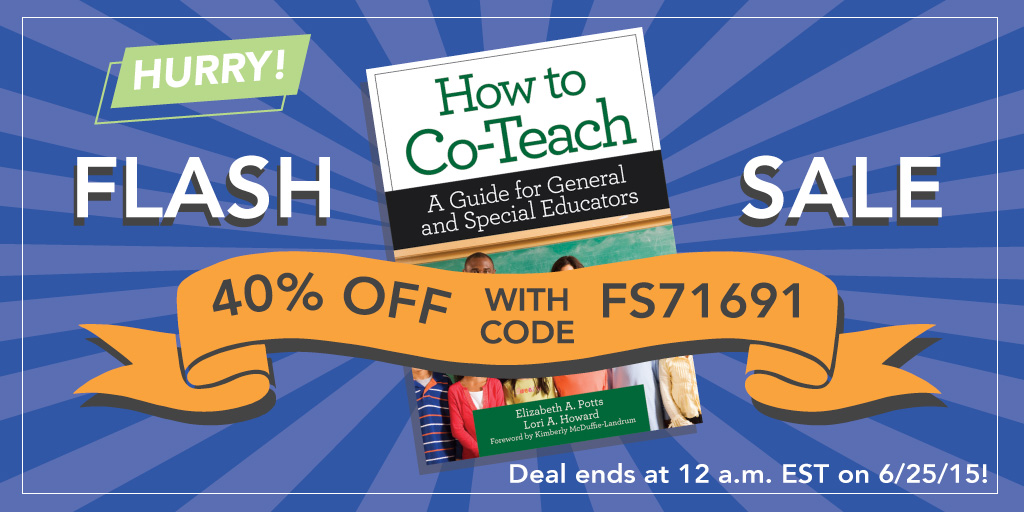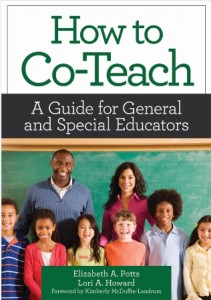 If you entered this book giveaway a few weeks ago and didn't win, fear not–today and tomorrow only, we're having a super summer flash sale on the popular Potts & Howard book, How to Co-Teach. I know a lot of you are co-teachers (or probably know some folks who are), so I'm sneaking in an extra blog post today to help spread the word.
This book's been a big hit with co-teachers. Here's a look inside: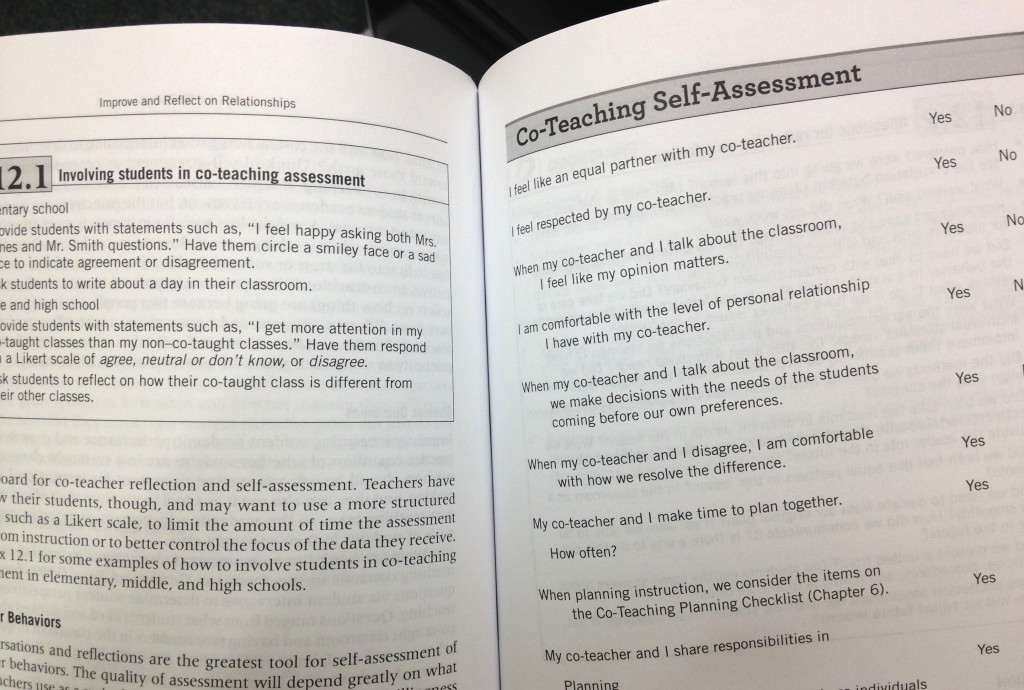 Helpful checklists and planning tools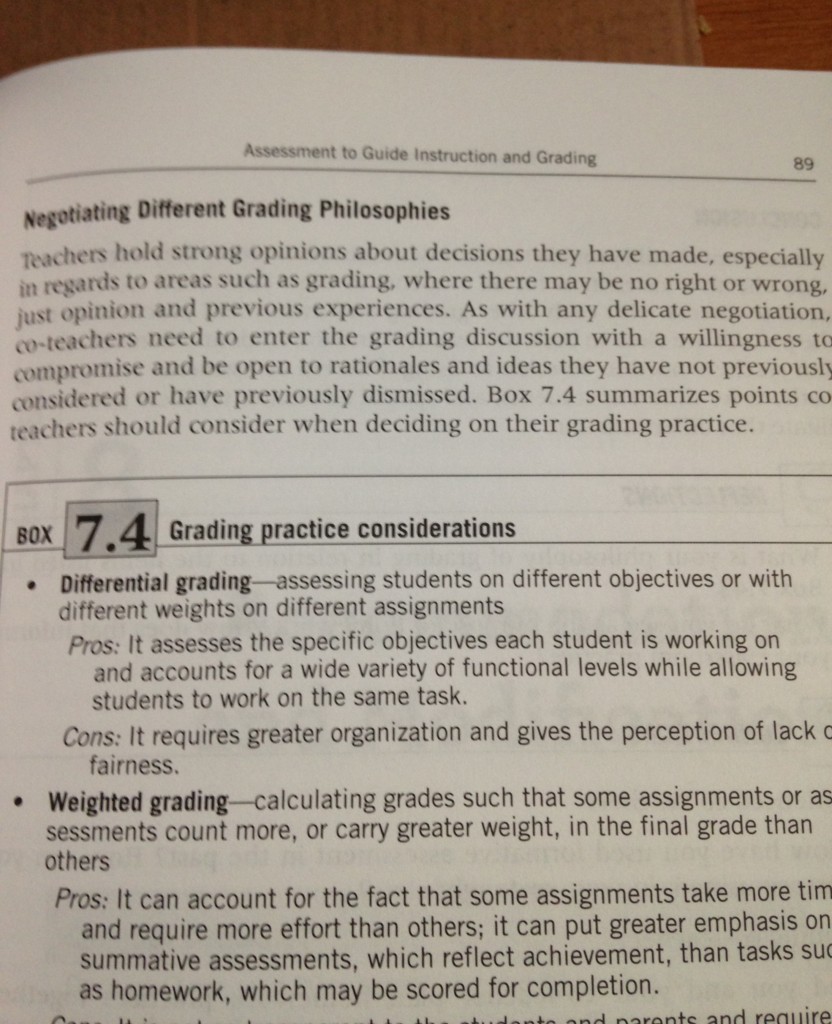 Practical strategies on critical topics
A DVD of reflections from real-life co-teachers
This sale is your best chance to snap up this book at a big savings. It's blink-and-you'll-miss-it, though–sale ends at 12 a.m. EST tomorrow. Hurry over and grab your copy today (just use code FS71691 when you order), and let us know how you like the book if you get it!