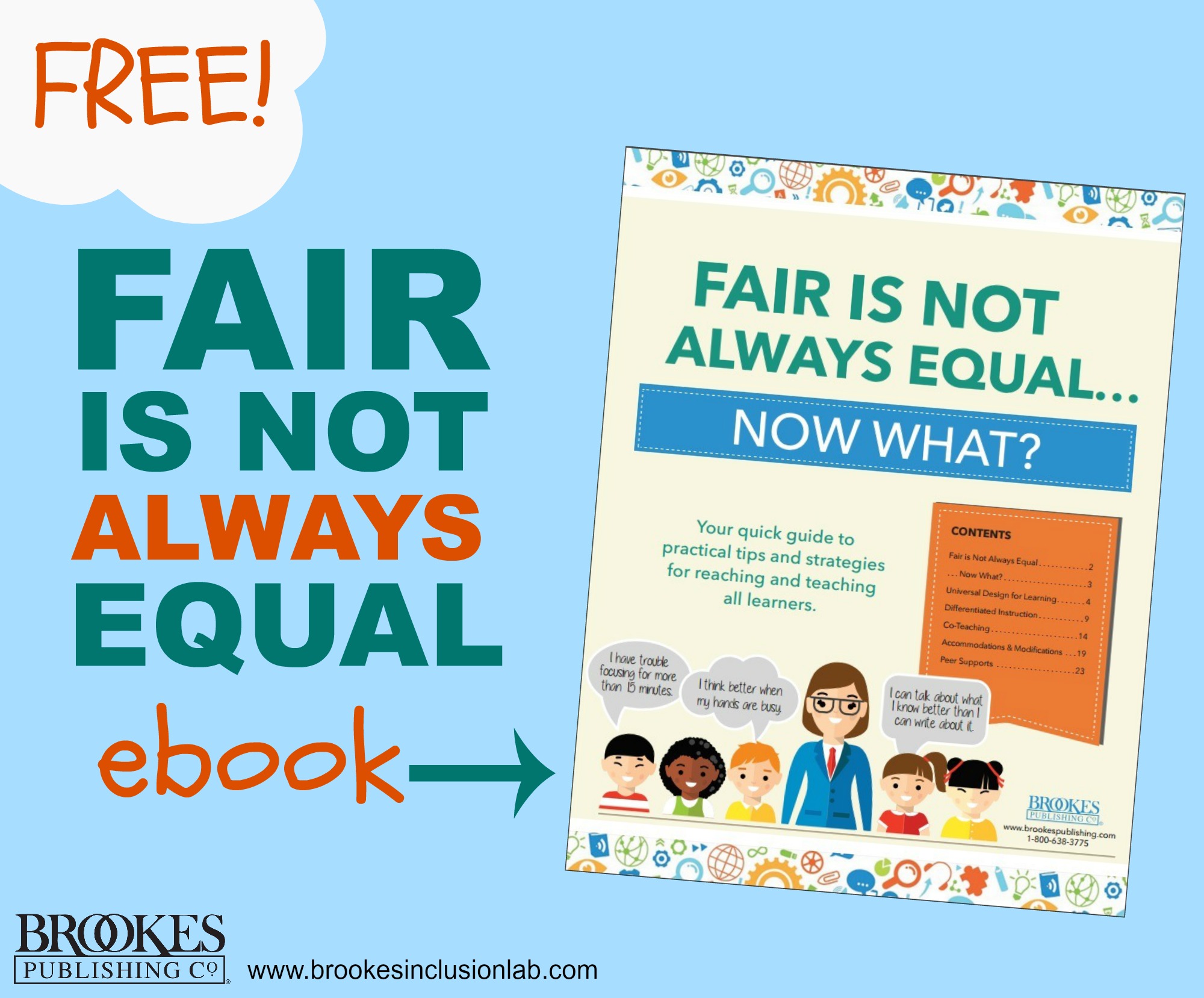 If you're a regular reader of the Brookes Inclusion Lab, you've probably been following the posts in our Fair is Not Always Equal…Now What? blog series. It was inspired by this poster that went viral last year after we put it up on the blog and social media: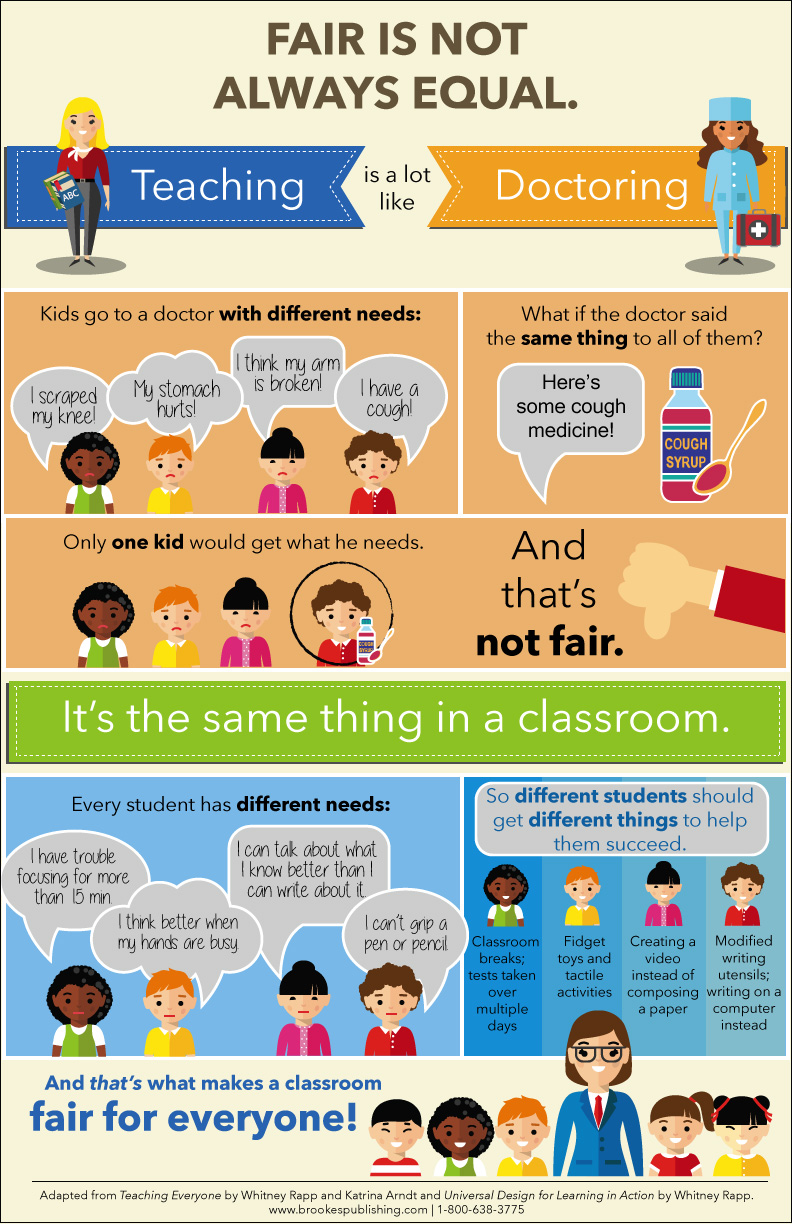 The poster had lots of educators co-signing the Fair is Not Always Equal philosophy, but it also had teachers asking the tough questions:
Realistically, how can we find time to differentiate our teaching for 30 students every day?
How can we manage the pressures of standardized testing and still individualize learning for all of our students?
Since January, the 25+ posts in the Fair is Not Always Equal…Now What? series have offered practical answers to these questions. We've served up ready-to-use tips on hot topics like planning UDL lessons, strengthening co-teaching partnerships, teaching to multiple intelligences, maximizing student engagement, and using accommodations and modifications. We've heard from some of today's top experts on UDL, co-teaching, and inclusive education, including Loui Lord Nelson, Nicole Eredics, Elizabeth Stein, and Kathleen McClaskey. And we've shared the success stories of educators who've been there, done that, and made inclusion and differentiation work in their own classrooms.
While no blog series can be a silver bullet that solves all your challenges, we hope you've come away with some helpful hints you can use in your own classroom this year. To put the best tips, strategies, and infographics at your fingertips, we've made you a free, full-color ebook that excerpts the best posts from the Fair Is Not Always Equal…Now What? series in one convenient place. Keep it as a valuable inclusion resource, and please share it around with anyone interested in the nuts and bolts of meeting every learner's needs.
As the new school year starts, we'll still be adding new posts to the Fair Is Not Always Equal…Now What? series. What topics would you like to see us cover? What resources do you need to expand your inclusive practices? Comment below or talk to us on Twitter at @BrookesPubCo…we love to hear from you!