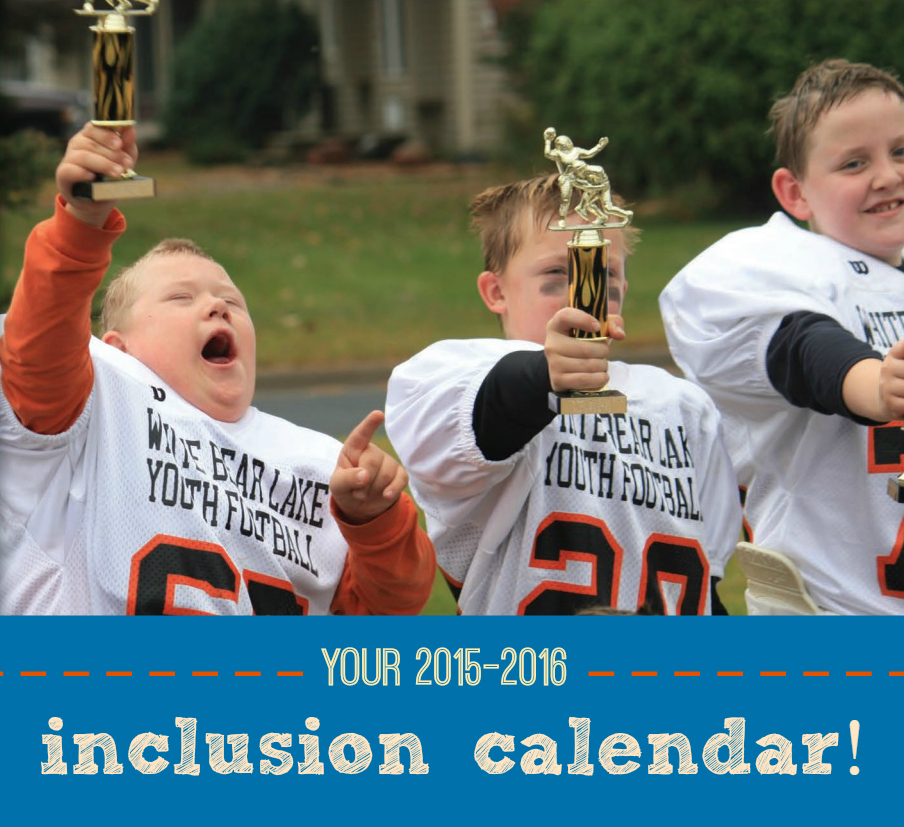 So I know you just said goodbye to this school year, and you probably need a while (thirty seconds, at least) to catch your breath before you start thinking about the next one. But I couldn't wait to share this with you, because it's so awesome and will probably make you smile. Take a second to check this out, even if you're on your way to the beach. (If you ARE on the way to the beach and you're reading this blog, my hat is off and your special Dedication Medal is in the mail.)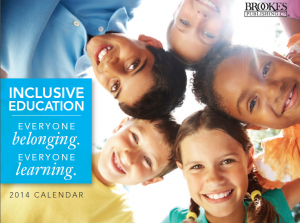 Last year we created a printable inclusion-themed calendar with a great quote and photo for every month. We gave it away for free, and it was such a big hit we decided to do a new one this year–this time with a twist. We held an Inclusion in Action cover photo contest, and teachers and parents from across the country sent in wonderful pictures of their students and kids, photos that spoke thousands of words about the benefits of inclusion.
The winning photo is featured on our NEW 2015-2016 Inclusive Education calendar, which I'm thrilled to officially unveil today! Print yours today for free, and you'll have a full-color photo and motivating quote for each month of your new school year. (And if you have a second, could you please pin/tweet/share this with your educator friends? We love creating these giveaways for teachers who work hard to make inclusion happen, and every retweet and share helps a ton.)
Tap the button below the cover image to get your calendar today. And HAPPY SUMMER!