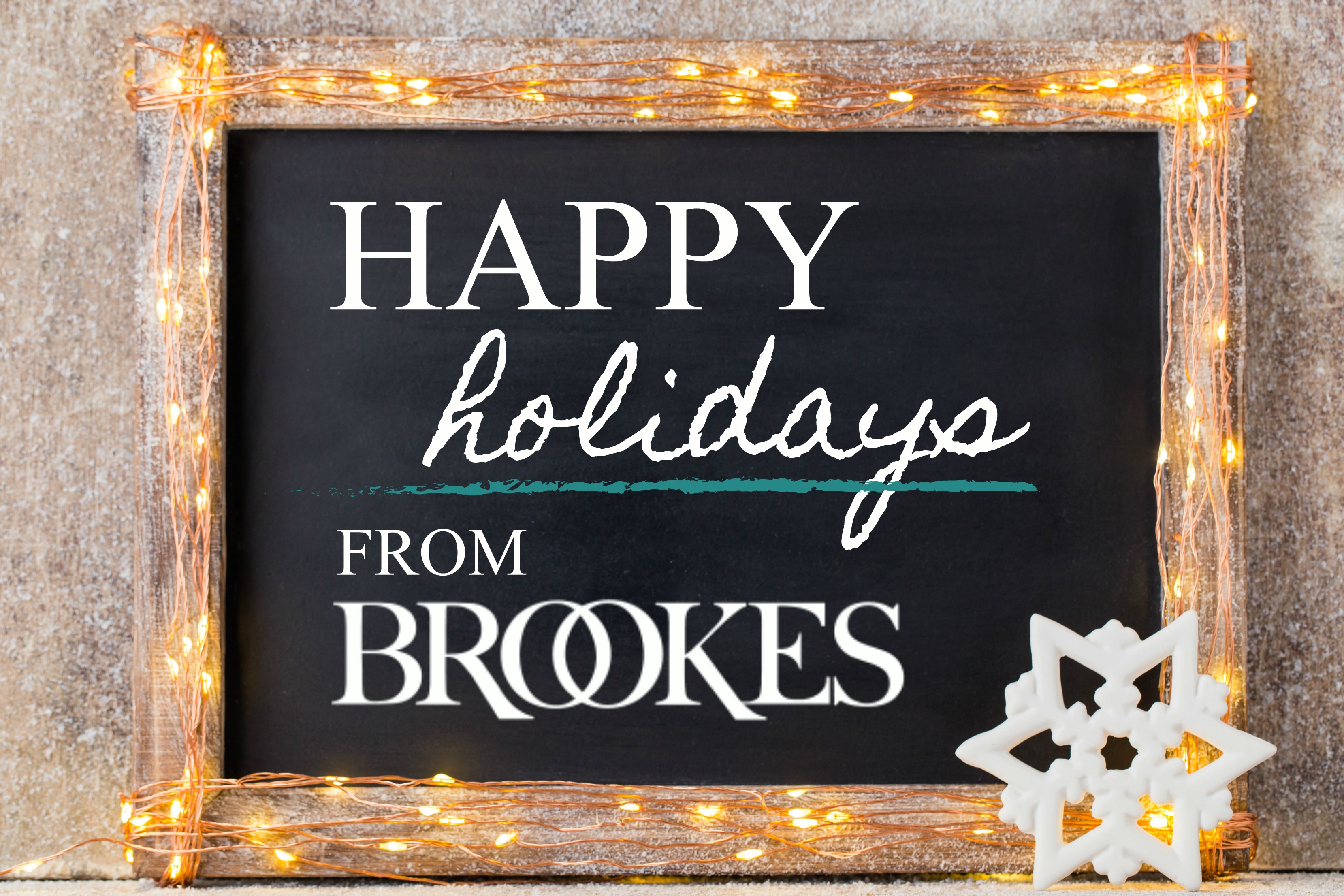 Happy holidays, friends! As 2019 winds down and we get ready to welcome a new decade, the Brookes Inclusion Lab would like to thank all of you for reading our blog and working so tirelessly to help all your students reach their full potential. The blog is taking its traditional winter hiatus, but we'll be back in early February with brand-new posts on IEPs, collaboration, social-emotional skills, literacy, and more.
If you're expecting some downtime over winter break, here are three things you can do to brush up on inclusive practices and boost your skills for the new year:
Watch a webinar
Spend some time catching up with a few of our free edWeb webinars for inclusive educators. Here are a few recent ones you might want to check out:
Presented by Whitney H. Rapp, Ph.D., Katrina L. Arndt, Ph.D., and Susan M. Hildenbrand, Ed.D.
Presented by Cindy Golden, Ed.D.
Eight Paths to Special Education Teacher Leadership
Presented by Belva C. Collins, Ed.D.
Building Trauma-Sensitive Schools: Your Guide to Creating Safe, Supportive Learning Environments for All Students
Presented by Jen Alexander
And to be sure you never miss a webinar, join our free edWeb community today!
Catch up on some blog posts
Click on our "Best Posts" tab and explore some of this year's most practical tips and insights on inclusive education. And be sure to check out the latest posts on some of our favorite inclusion blogs, including Inclusion from Square One, Think Inclusive, and Removing the Stumbling Block.
Treat yourself to a new inclusion book
Learn some new skills and strategies over the break with one of our new (or new-to-you!) inclusion resources from some of today's top experts. You could start with one of these books:
Planning the Transition to Employment: a new how-to guide that helps you empower your students to pursue the career of their choice. (Includes an invaluable tool for creating an action plan!)
Picture Inclusion!: an excellent theory-to-practice guide filled with dozens of student snapshots, inclusive practices, and lesson plans from model inclusive classrooms (Grades 1, 3, and 5).
It's More Than "Just Being In": your school team's practical blueprint for making authentic inclusion happen. Get research-based examples of what successful inclusion looks like and ready-to-use strategies for implementing each stage of inclusion.
Inclusion in Action: This bestseller from Nicole Eredics is down-to-earth and immediately useful for both new and seasoned teachers. You'll get a super-helpful overview of inclusion and 40 specific strategies for curriculum modification.
The Inclusive School Practices series: friendly, accessible inclusion guidance for your whole school team, from top expert Julie Causton and her colleagues.
And to see our entire list of inclusion resources, browse the inclusion section of our online store.
We wish you a safe and happy holiday and a joyful and productive new year. If there's any specific topic you'd like to see us cover in a new blog post, please comment below and let us know—as always, we're here to help you welcome and include all learners!