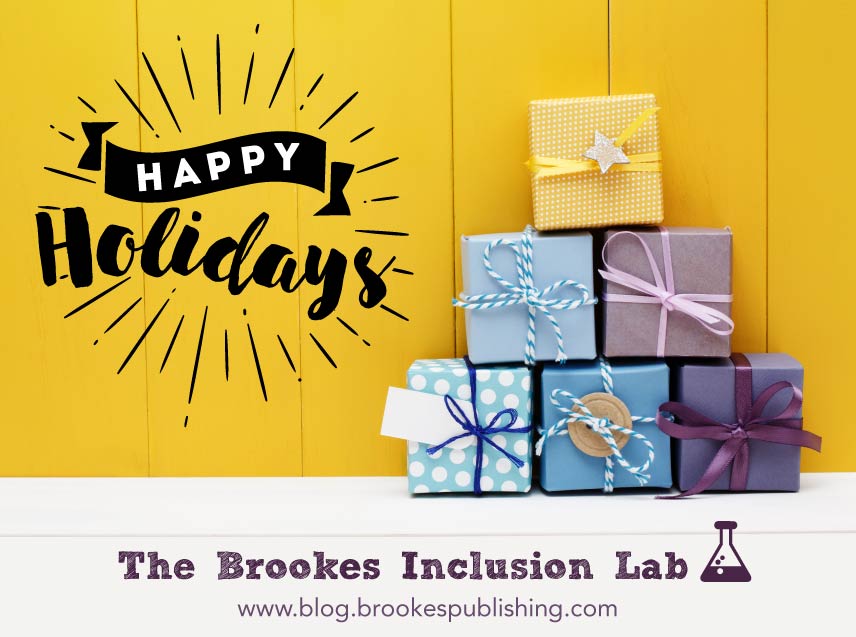 Happy holidays from the Brookes Inclusion Lab! It's been a year of ups and downs, and we just want to thank you for everything you do–this year and every year–to include all students and meet the needs of each and every learner.
The Inclusion Lab is going on a brief winter hiatus, but we'll be back with a new post on Tuesday, January 3rd. As we welcome 2017, please keep in touch and let me know how we can meet your needs and help you reach your goals. Email me at jlillis AT brookespublishing DOT com if you have any suggestions for posts you want to see in the new year–my inbox is always open!
Happy end-of-2016, and here's to a fresh new year of learning and collaboration.