PD 4 Paras Case Story: How a Small Rural District Empowered Its Paraprofessionals
May 23, 2023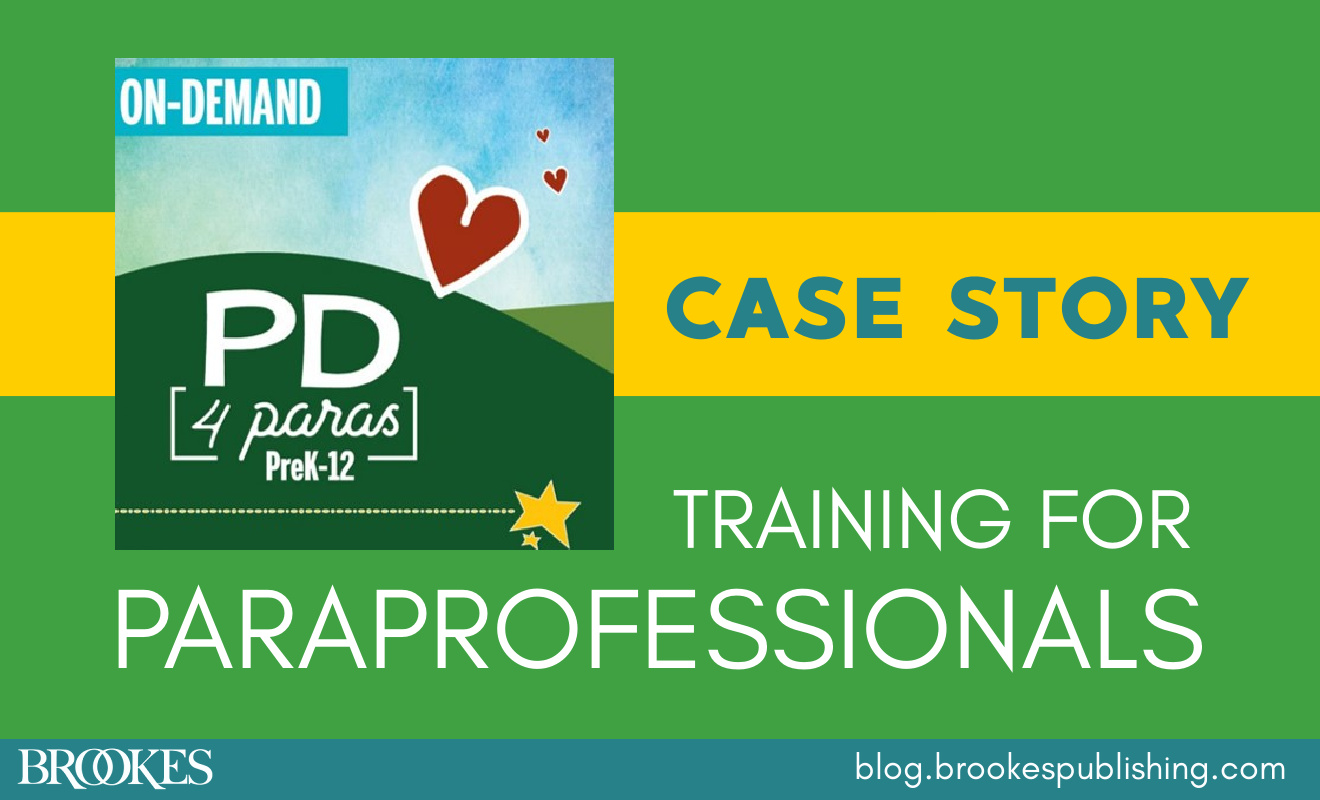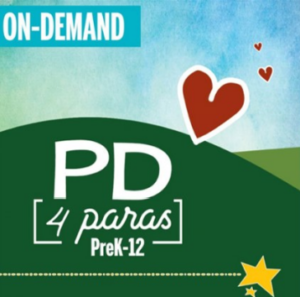 Paraprofessionals are vital members of the school team, working alongside teachers to support students in an inclusive classroom. Daina Loeffler, formerly the Special Education Coordinator of Nye County School District in Las Vegas, recognizes how important paras are—and how challenging it can be to get them the training they need to succeed. She spoke with us about how the course responded to the district's professional development needs.
"Nye County is a relatively small rural district, but with over 18,000 square miles, and we do have a lot of paraprofessionals that support students in a lot of environments," says Loeffler. "Often, paras are placed with the students with the most need, and there was often a lack of training for the paraprofessionals." Knowledge comes with time and experience, but when paras are just starting out, it may fall upon the teacher to get them acclimated. There hasn't been in-depth training customized to the needs of paras—until now.
"This Could Really Fill a Gap for Us."
Loeffler was delighted to find the PD 4 Paras course to fill that void. A four-part online course designed specifically for preK-12 paraprofessionals, teaching assistants, and one-on-one aides, PD 4 Paras is presented by well-known inclusion advocates Julie Causton, Ph.D., and Kristie Pretti-Frontczak, Ph.D. "I am familiar with Julie and Kristie's work, and followed them on another project, so when I saw they had this training series I went to my director and said, 'This could really fill a gap for us,'" says Loeffler. They viewed a demo and made the recommendation to purchase at the beginning of the school year. "The license is forever and that's a big thing–it's not just for one month or one year. We have it as long as we have internet." They purchased the district license and started to roll it out.
With more than 4.5 hours of instruction, plus video-based training, tips, handouts, and downloads, the PD 4 Paras series speaks directly to paraprofessionals and helps inspire real change in mindsets and skillsets. Loeffler found that when it came to key topics in education, the district's paras "all needed different things, but a little bit of everything, from basics about special education and IEPs to understanding the labels we put on children and how damaging that can be; and understanding what we can do when children are really struggling with behaviors. It was great to hear about how to support independence, because we often over-support and motor children through activities. That is something that paras and teachers need help with–how do we fade support appropriately."
Making It Work
Different programs approach the PD 4 Paras course in varying ways, and Loeffler put her own touches on implementing the trainings. They began with a staff development day, and Loeffler streamed everything and served as a guide for those logged into the virtual sessions.
The course is designed to run itself virtually, but Loeffler chose to serve as a facilitator. "We wanted to be able to pause and discuss any questions that are Nevada-specific or county-specific and address concerns in real time," she says. "Even if everyone does the course individually, they still need to have those discussions. It's still good to have those questions 'how can we make this work?' and 'how can we handle scheduling?' in order to more effectively serve students. It would be good to come together into teaching teams and watch together. It really opens those doors to have those courageous conversations about inclusion and supporting students."
In the fall and winter, the district held two-day trainings with two sessions per day. New hires attended the nearest monthly onboarding and got all four sessions in one day in small groups of two to five. They got a binder of materials and a copy of the book, The Paraprofessional's Handbook for Effective Support in Inclusive Classrooms. Once a month, they got the word out with Professional Learning Community (PLC) notice.
Loeffler put all the handouts in a Google Drive folder for paras to access as needed. The dashboard is user-friendly, easy to administer, and models multiple ways of giving and getting information. She held onto the access to Dashboard control, so she could track who was using it and regulate credit hours. (Tracking of participating is evolving for Loeffler's district. They initially used a survey as "proof of attendance" and to gather feedback.)
Loeffler feels that the training, although targeted to paraprofessionals, has much to offer entire teaching teams. "This content would be ideal for everybody to have at the same time, but the barrier is there's not always time for everybody to be together. So I put the content into a Canvas Course so I didn't necessarily have to facilitate it. Teachers and administrators can access it and get continuing education hours."
Ah-Ha Moments and More
To date, Loeffler estimates they trained about 100 paraprofessionals using the PD 4 Paras course. The exit surveys asked for ratings of format and content on a scale of one to five, and majority feedback has been 4s and 5s. Most attendees confirmed that their knowledge of special education increased and that their work would be enriched by the experience. "The rigor is there and the content is strong. The 'ah-ha' moments came with seeing students as more than the disability, and in the building of independence," Loeffler notes. "They see that their students sometimes rely too much on them, and that having a plan with the teaching team to fade support is important."
Engaging and dynamic presentation makes all the difference in effective PD. "Get to know Julie and Kristie's philosophy and body of work. They have revolutionized what this looks like and made it very interactive. All the feedback has been good, and I have had the opportunity to learn with them through these trainings. I am happy to support their work, they have certainly supported mine. This has been a great course."
Loeffler says that Nye County is already looking at ways to build on the course. They are thinking of doing a book study, diving deeper into the book, and "seeing how this changes what support looks like on campuses for administrators." PD 4 Paras is a big first step.
TAKE THE NEXT STEP
Ready to learn more about this one-of-a-kind training opportunity for paraprofessionals? Get an overview of the PD 4 Paras course and learn about license options!