PD 4 Paras Case Story: How a Unique Online Course Empowered a Whole District's Paraprofessionals
April 4, 2023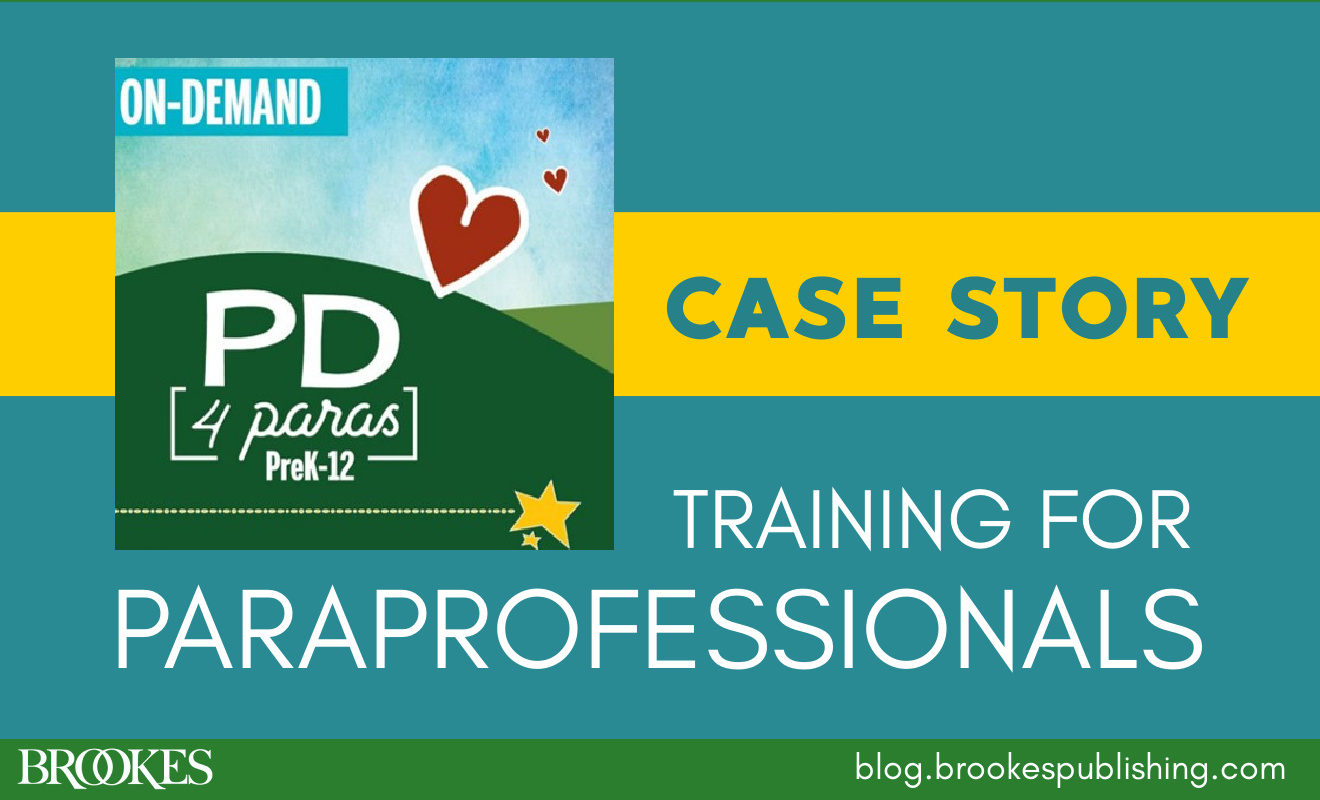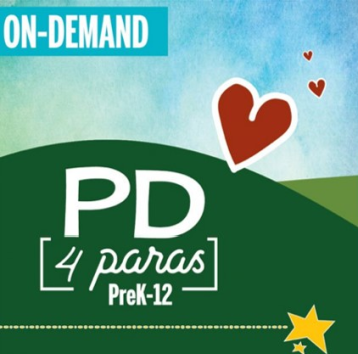 An estimated 105,000 Education Paraprofessionals are employed in the U.S. right now, according to the Zippia careers website. Paraprofessionals are an essential support for students and a key success factor for inclusive classrooms—but until now, there hasn't really been an in-depth training geared specifically toward their needs. In today's post, we'll take a look at the unique PD 4 Paras virtual training course, through the eyes of a special ed director who successfully used it with the paraprofessionals in her district.
A Perfect Match
Jaylee Swanson is Director of Special Education for East Moline School District 37 in Illinois. She is on her third year in the role. "The first year was getting a baseline to see where we were at; the second year was pushing our school forward and identifying more inclusive opportunities," she says. "We saw that our students with autism and students with emotional disabilities were being more segregated, so we wanted to come up with ways to provide more inclusive schooling."
Swanson wanted to seek out educational opportunities that were specific to paras, and soon found the PD 4 Paras online course. "I literally Googled 'inclusive schooling PD' and found Julie's website. We fell in love with the presentation," she says. "The services they were offering felt like a perfect match for what we were trying to do."
Offered by Inclusive Schooling and presented by highly regarded inclusion advocates Julie Causton, Ph.D., and Kristie Pretti-Frontczak, Ph.D., this course aims to demystify four critical topics: labels, independence, IEPs, and emotional/behavioral needs. In 4.5 hours of professional development instruction over four parts, the course includes video-based training, tips and handouts, downloads, and a certificate of completion. Attendees can refer back to recordings and resources anytime with ongoing web-based access, and they can join a private social media group to connect and problem-solve with paraprofessionals and educators worldwide.
SD 37 loves its paraprofessionals, and Swanson wanted to make sure they felt recognized. Purchasing the PD 4 Paras course was part of that plan. "Our special education teachers are sometimes behind the scenes creating accommodations and modifications for kids, but our paras are consistent for students and we really wanted and needed to build them up and have them feel prepared to support students in a more inclusive way. We knew we'd be asking our paraprofessionals to shift a bit from that providing that support mainly in a special education setting to providing it in a general education setting, so we knew we had to get them that content."
Swanson says the timing was perfect when she encountered the PD 4 Paras series. "At the time that I first connected with Julie and Kristie, they were just about to start the course, so as soon as I was ready to get content we were able to sign up," she recalls. "That year we did two whole-district PD events. It was in pandemic timing so there was some flexibility—some days were planning days or remote, so there was additional PD time that year." SD 37 also purchased the book that complemented the course, The Paraprofessional's Handbook for Effective Support in Inclusive Classrooms.
"They Were Ready to Dig In."
The dynamic content was a welcome change from typical PD. "Our in-service meetings typically have topics geared more toward certified staff. It's usually 'read this' and 'do your mandated trainings during this time'—fluffy stuff that isn't always fun and exciting," says Swanson. "The paras were excited to have training that was designed for them. They were ready to dig in. The school principals were very interested in getting the paras to the training and let them take that time."
SD 37 paras took their last few in-service days to watch the PD 4 Paras professional development and have valuable discussions about the content, what they learned, and how to apply it. "We had them reflect independently, and then come together as a whole group," Swanson says. "We felt like with some of this content being new, we wanted to dig into the content together."
Because the PD 4 Paras course has a district license available, they were able to offer the training both live and as recordings, with unlimited access. That means that even staff who missed the primary PD meetings could get their training when they needed it. "As we welcome new staff, we can still pull clips and have ways to get that material out and highlight those key components of each session," Swanson says.
An estimated 40-50 of SD 37's paras have been trained so far. The district has paras from many different schools, including elementary, middle, and early childhood. Some have been with the district for 15+ years, and others graduated high school only two years ago. Because of the flexible format and accessibility of PD 4 Paras, there was no discrepancy in their ability to learn and apply the content.
Key Takeaways from Training
Swanson reports that "there was a definite impact" from the training. She asked participants about their key takeaways and benefits from PD 4 Paras, and common themes included:
Increasing their general knowledge about IEPs
Deepening their understanding of disabilities and terminology
Learning to support students while also fostering independence
Getting their heads around the mindset of not using labels
Understanding the whole student
Learning to use positive language consistently when referring to students
"More than anything, it gave our paraprofessionals a clearer sense of purpose and empowerment to have the PD tailored for them, which is something they haven't had a lot of," says Swanson. "The way the content was presented to them was with such high regard for the position, as it should be. They are the glue that really makes things stick and come together for inclusive practices and inclusive education."
This training initiative is important for the district, and it's also part of a bigger project to expand SD 37's inclusive practices. "We have continued to partner with Inclusive Schooling to bring whole-district PD around what it means to provide inclusive programming," Swanson says. "We have several district licenses related to content on differentiation, co-teaching, topics specific to related service providers. PD 4 Paras was that 'first bite' that is leading to so much more."
TAKE THE NEXT STEP
Ready to learn more about this one-of-a-kind training opportunity for paraprofessionals? Get an overview of the PD 4 Paras course and learn about license options!