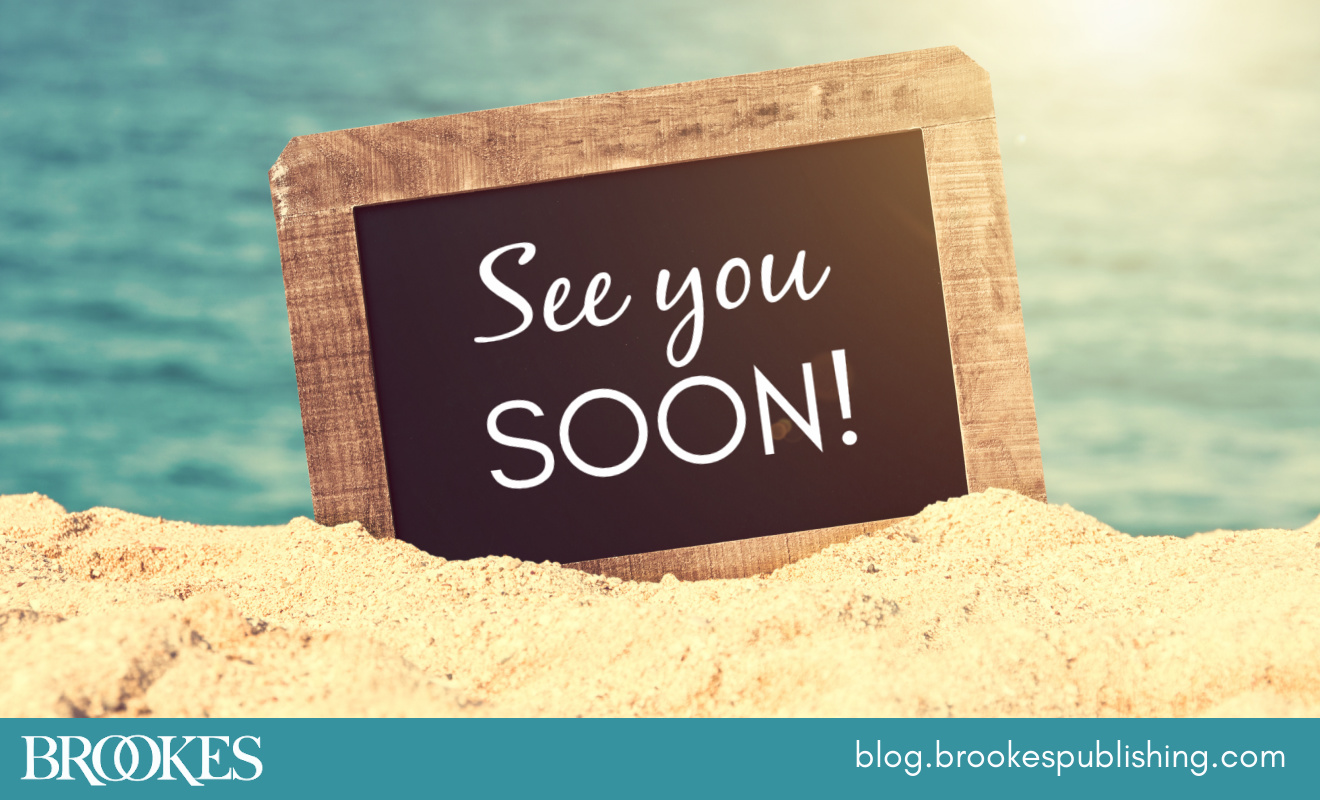 Dear readers,
Our blog will be on a brief summer hiatus for the month of July. We'll be using that time to create some great new content that'll help you gear up for the new school year—and, when we return in early August, we'll have an exciting announcement to make!
In the meantime, you can catch up with some of our most relevant and timely blog posts here. And if there are any specific topics you'd love to see us cover in the fall, please drop us a line and let us know. (You can contact Jen, the editor of the blog, at jlillis AT brookespublishing DOT com.)
Happy summer—we hope you can take some time to relax and recharge after this challenging school year. We'll see you next month!