Spotlight on SING.PLAY.LOVE.: Boosting Early Learning through Books, Music, and Play
March 30, 2023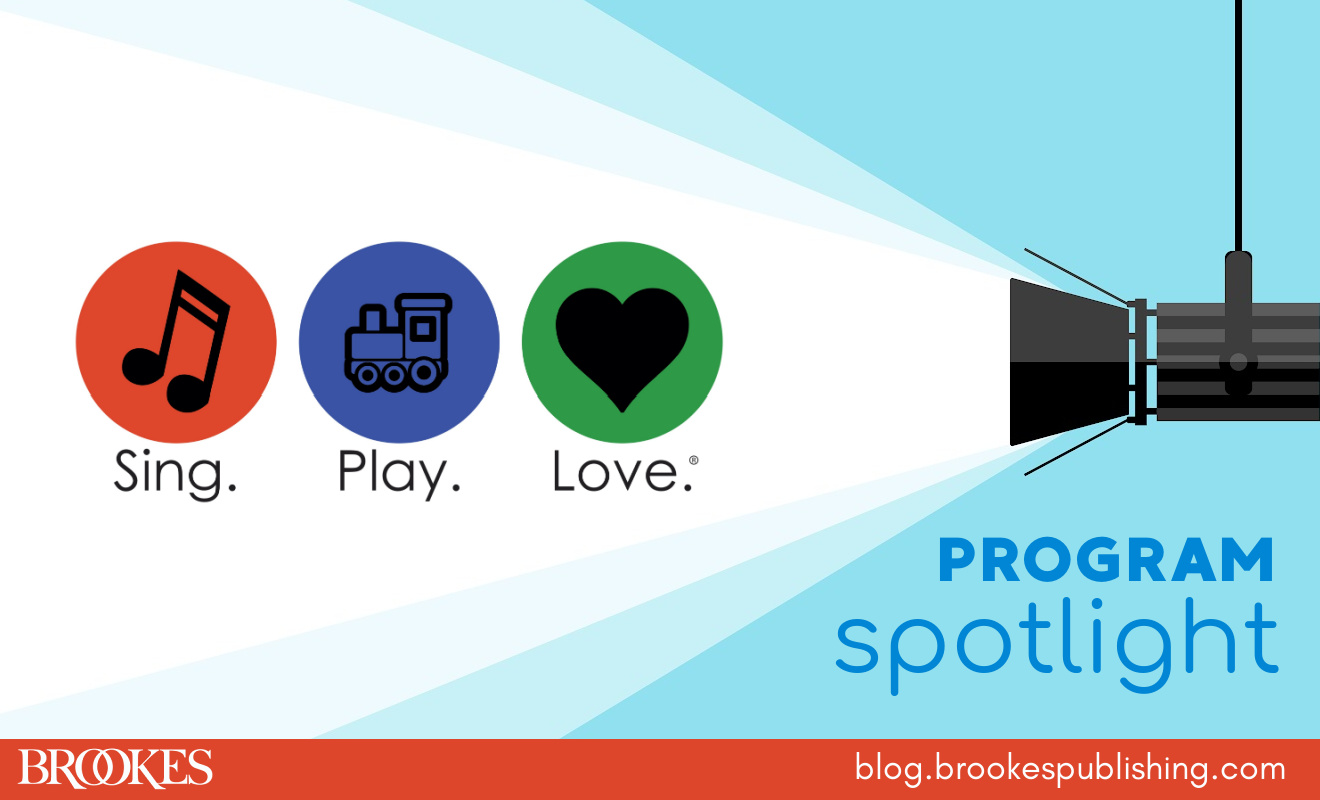 Reading, singing, dancing, and playing with young children is more than just fun—these activities help boost early learning and build important skills across developmental domains. Today we're highlighting a great program for early educators that uses books, music, and play to help all young children fall in love with learning!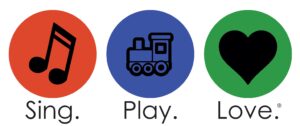 SING.PLAY.LOVE.® is a creative, joyful, highly effective program developed by Dr. Anne Meeker Watson. Anne created SING.PLAY.LOVE.® to help both educators and families teach kids critical skills for language and literacy development, social-emotional growth, and kindergarten readiness.
Watch the webinar! Anne shares songs, strategies, and stories from her extensive work "in the wild" with young children.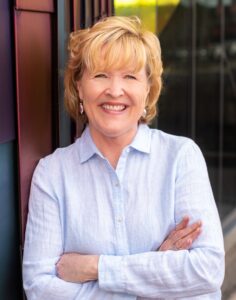 Who is Anne Meeker Watson?
Anne Meeker Watson, Ph.D., MT-BC, is an experienced music therapist and early childhood specialist celebrated for her popular writings and workshops on the benefits of music and play for supporting early learning. She has been a frequent trainer and presenter across the United States, including conference presentations for the National Center for Parents as Teachers, National Association for Music Education, Zero to Three, Division of Early Childhood of the Council for Exceptional Children, NAEYC Professional Institute, Head Start's national organization, and the American Music Therapy Association. She is a trusted resource for easy, practical strategies for embedding more music, play, and joy into the daily lives of young children.
How does SING.PLAY.LOVE.® help young children?
Inspired by her years of experience working—and playing—with thousands of young children, Anne created a unique program that:
Builds the foundational skills kids need for a lifetime of success inside and outside the classroom
Taps into children's preferred activities—music, play, picture books, and fun with friends—to teach and reinforce key skills
Supports attachment and fosters warm, nurturing connections between children and caring adults
Encourages collaboration between educators and families and makes the home-school partnership fun and easy
Aligns its learning objectives with widely used early childhood curricula, standards, and philosophies, including Head Start, Creative Curriculum, Montessori, Reggio Emilia, and the Pyramid Model
What skills does SING.PLAY.LOVE.® focus on?
SING.PLAY.LOVE.® offers four different kits for early educators—you can choose the ones you want, or get all of them in one bundle. Each kit has a different focus: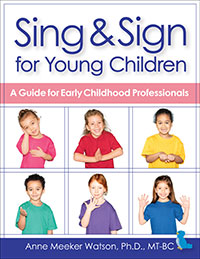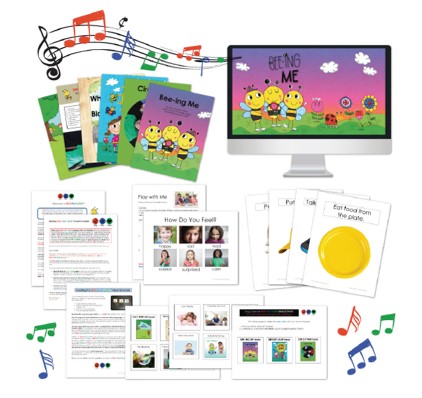 What's in the SING.PLAY.LOVE.® kits?
No special training is needed to use SING.PLAY.LOVE.® in your classroom. Each kit includes all the materials, goals, and step-by-step guidance you need to start using it right away. You'll get:
Picture books. Engaging and beautifully illustrated, these children's books each help you teach a specific skill. An activity guide is included with each book to support your instruction.
Downloadable songs. Each kit includes lively songs that complement and extend the lessons taught in the books.
Interactive music videos. Share these videos with children to get them singing and dancing along with the songs and learning how to sign key words.
Video models for teachers. Anne Meeker Watson models gestures, actions, and signed words so you can use playful interactions to teach targeted skills.
Printable pages for kids. Reinforce and expand on new skills with these fun activity pages for children.
Printable family pages. Packed with learning activities and video links for each book, these PLAY & LEARN pages help you partner with families to help them continue the learning at home. (Great for distance learning!)
Online launch pad. Get convenient online access to your resources, plus step-by-step guidance on how to use the program effectively in your classroom.
What do users say about SING.PLAY.LOVE.®
"Our staff and children love the music and movement songs and enjoy them daily in small and large group instruction," says speech-language pathologist Claudia Shannon. "Children who participate in the SING.PLAY.LOVE.® program have demonstrated increased learning skills and a joy for literacy and improved social-emotional skills. We love the focus on key readiness concepts as well."
"SING.PLAY.LOVE.® books support early learning and the needs and interests of young children," says Wendy Webb, Parent Educator and Consultant. "And best of all, families and children love them! The videos are engaging and motivating for the whole family."
Karen Martin, Early Childhood Special Education Teacher, adds that SING.PLAY.LOVE.® "reinforces the self-esteem of my students through fun and engaging activities that promote socialization, language development, and school success."
---
KEEP LEARNING:
View a sample of SING.PLAY.LOVE.® with this Surprise Kid Song and Movie Sample
See it in action with this video on SING.PLAY.LOVE. and Head Start
Learn how SING.PLAY.LOVE.® aligns with early childhood curricula, standards, and philosophies with this
Early Childhood Alignment
Topics
Tags