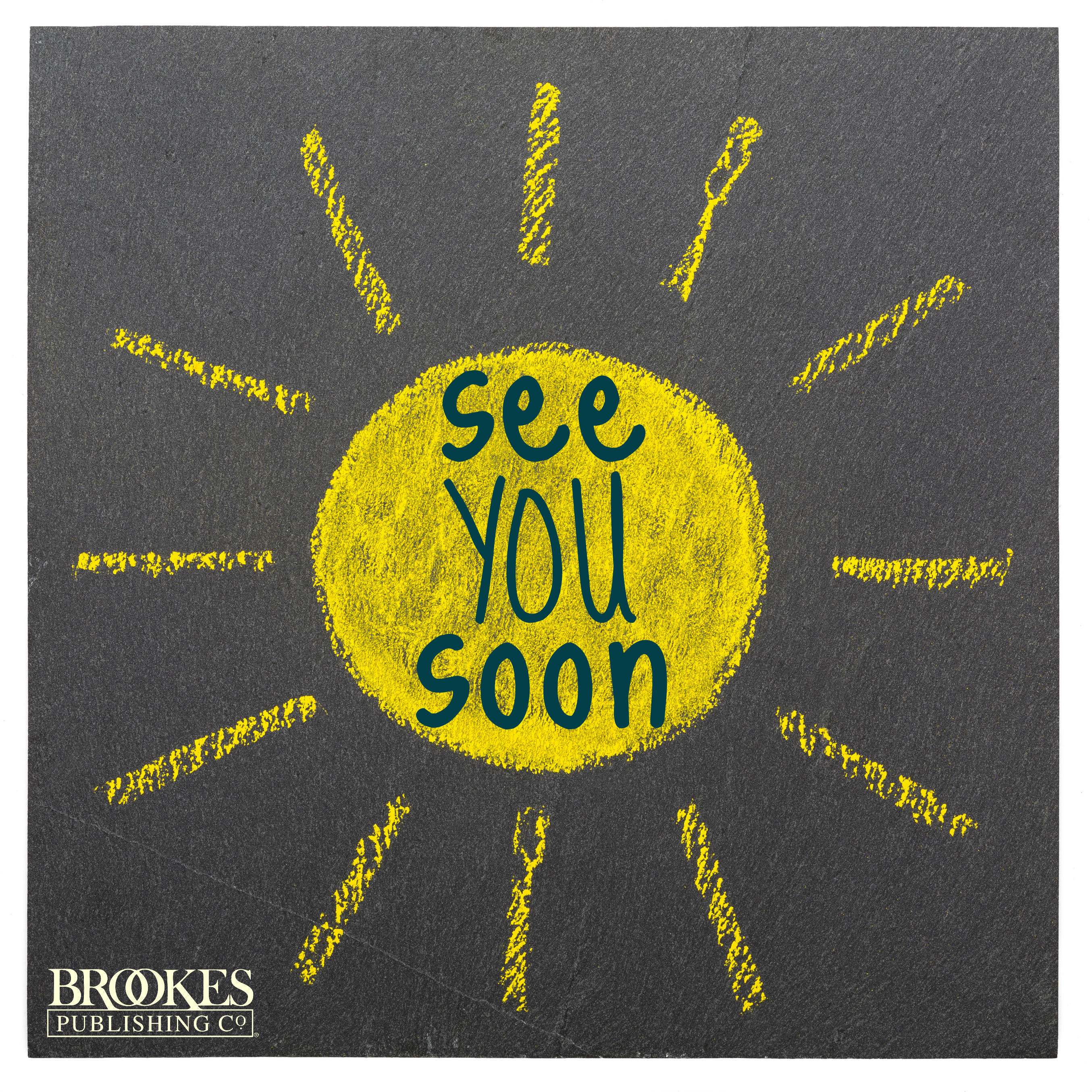 Dear readers,
The Brookes Inclusion Lab will be on a summer hiatus for the month of June, so we can create more great content for you before the start of your next school year. Thanks to everyone who read our posts this year and shared them with fellow educators and inclusion advocates on Twitter, Facebook, and Pinterest. We hope the tips and success stories gave you some practical ideas you can use in your classroom or program for years to come.
We'll be back in July! When we return, stay tuned for:
More posts in our three ongoing blog series: Fair Is Not Always Equal…Now What?, Language and Literacy Development, and Social-Emotional Development.

A FREE printable ebooklet

that excerpts the best posts from our Fair Is Not Always Equal…Now What? blog series in one convenient place. (It's perfect for sharing with anyone interested in the nuts and bolts of meeting every learner's needs.)
"From Babbles to Books," an ebooklet on how to nurture a child's language and literacy development in the critical early years.
What would you like to see us cover in the fall? The Inclusion Lab is for you, so we want to know what topics you care about the most. Differentiated instruction? UDL? Executive function? Something we haven't posted about yet but really should? Let us know in the comments so we can create content that helps you solve your challenges and ensure that all kids are fully included.
And teachers…CONGRATULATIONS on another successful school year! We're so grateful for all you do to help every learner in your classroom reach his or her full potential.