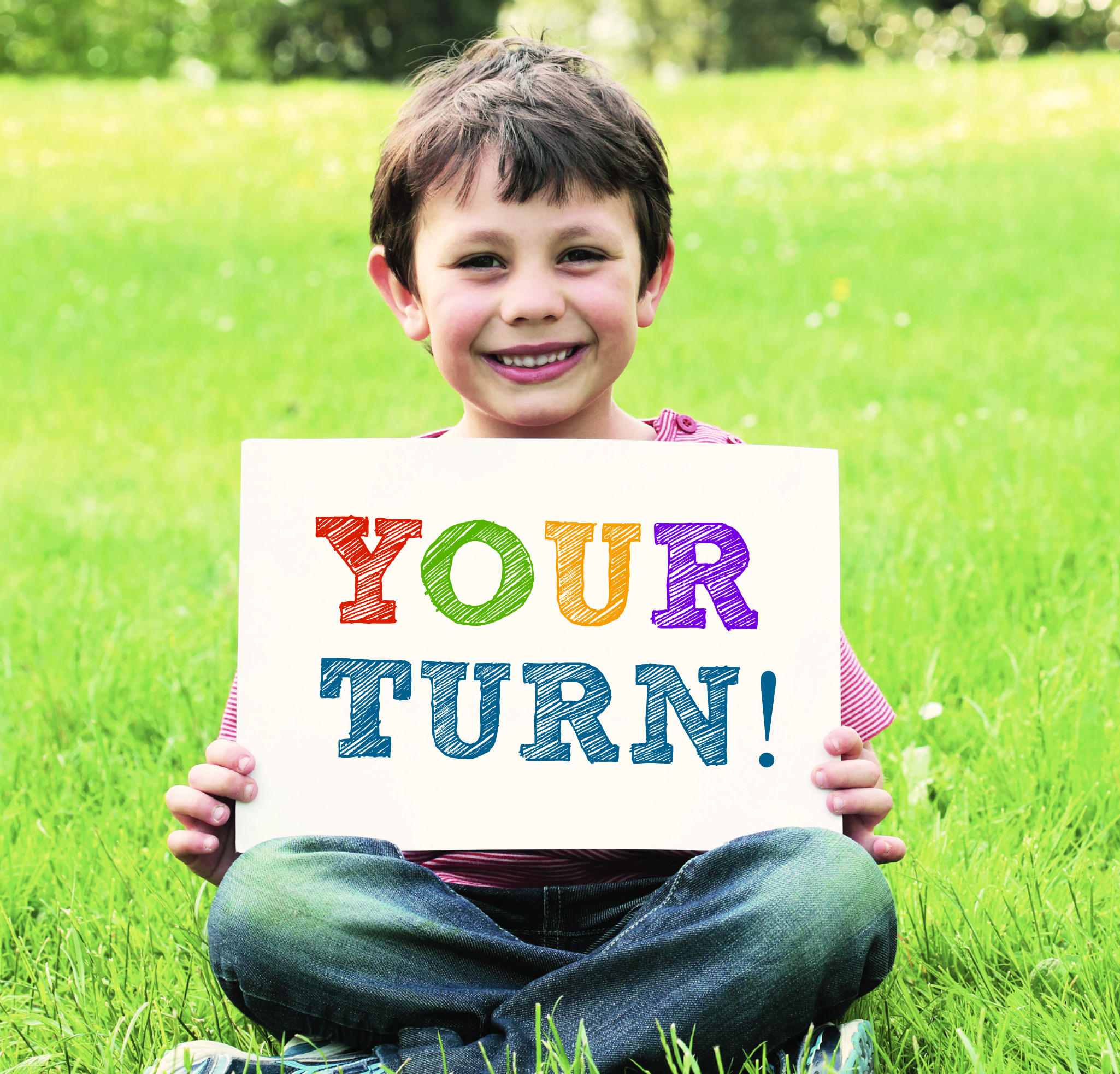 It's time for another YOUR TURN post, where we put up a "quote for thought" and ask you to share your best tips and expertise with our readers. Add your comment, and you're automatically entered for a chance to win the book quoted below!
Today's pinnable quote graphic is a list of five key communication rules for co-teaching: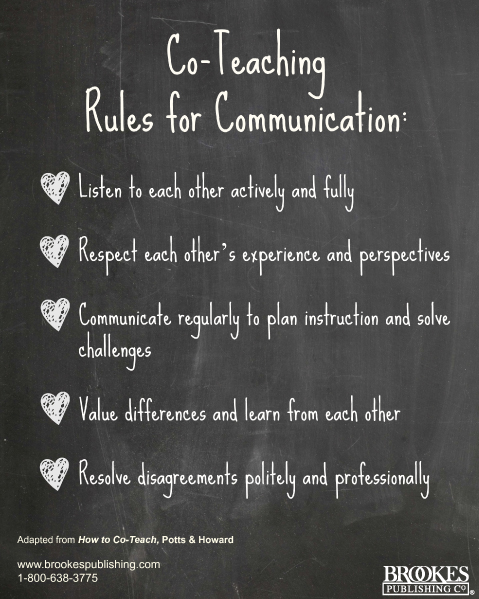 Let's discuss!
Consistent, respectful, and effective communication is the cornerstone of successful co-teaching partnerships. Co-teachers: What's your #1 rule for effective communication with your teaching partner? What would you add to the list above? Is there a specific strategy you've tried that helped you follow one or more of these guidelines?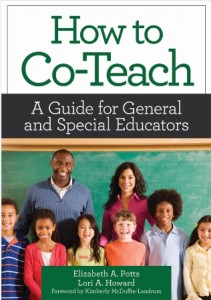 Add your comment for a chance to win this book!
The book quoted in the graphic is How to Co-Teach by Elizabeth Potts and Lori Howard. If you're a new or veteran co-teacher, you need this one on your shelf–here's a peek inside:
Tons of tools: checklists, tips, assessments, lesson plan organizers, etc.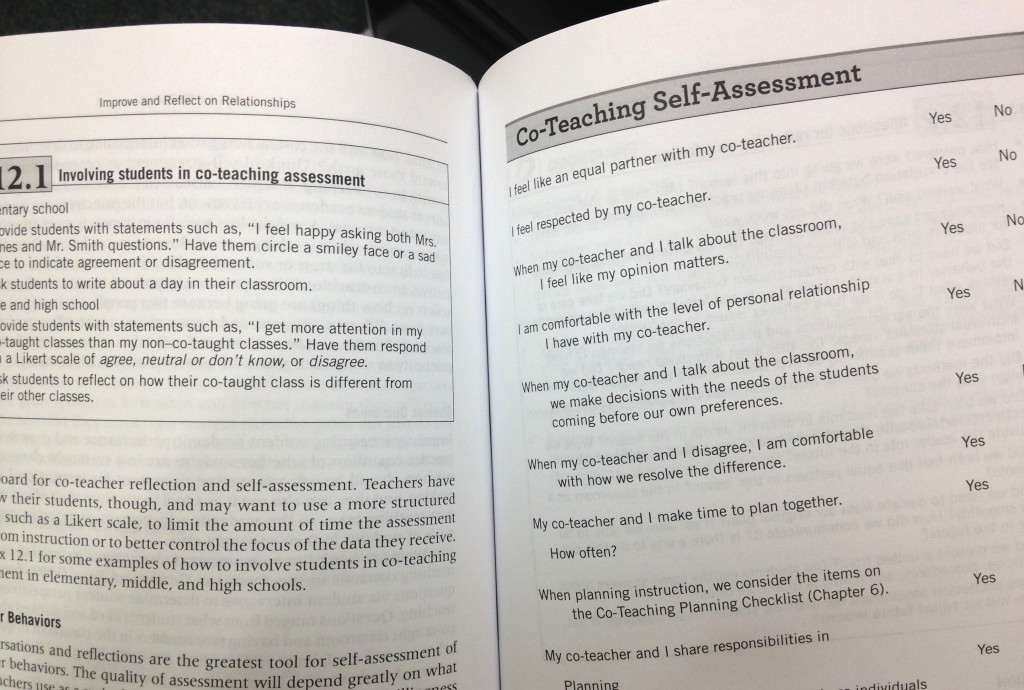 Plus a DVD with clips of real co-teachers talking about what works!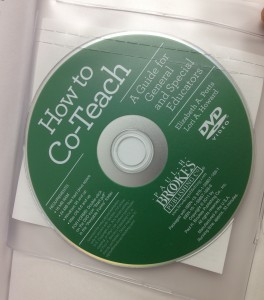 Scroll down and add your comment on improving co-teacher communication, and you're entered for your chance to win the book! (We'll announce the winner right here on the blog on Tuesday, June 9.)