10 Free Resources for Teachers of Young English Language Learners
September 15, 2020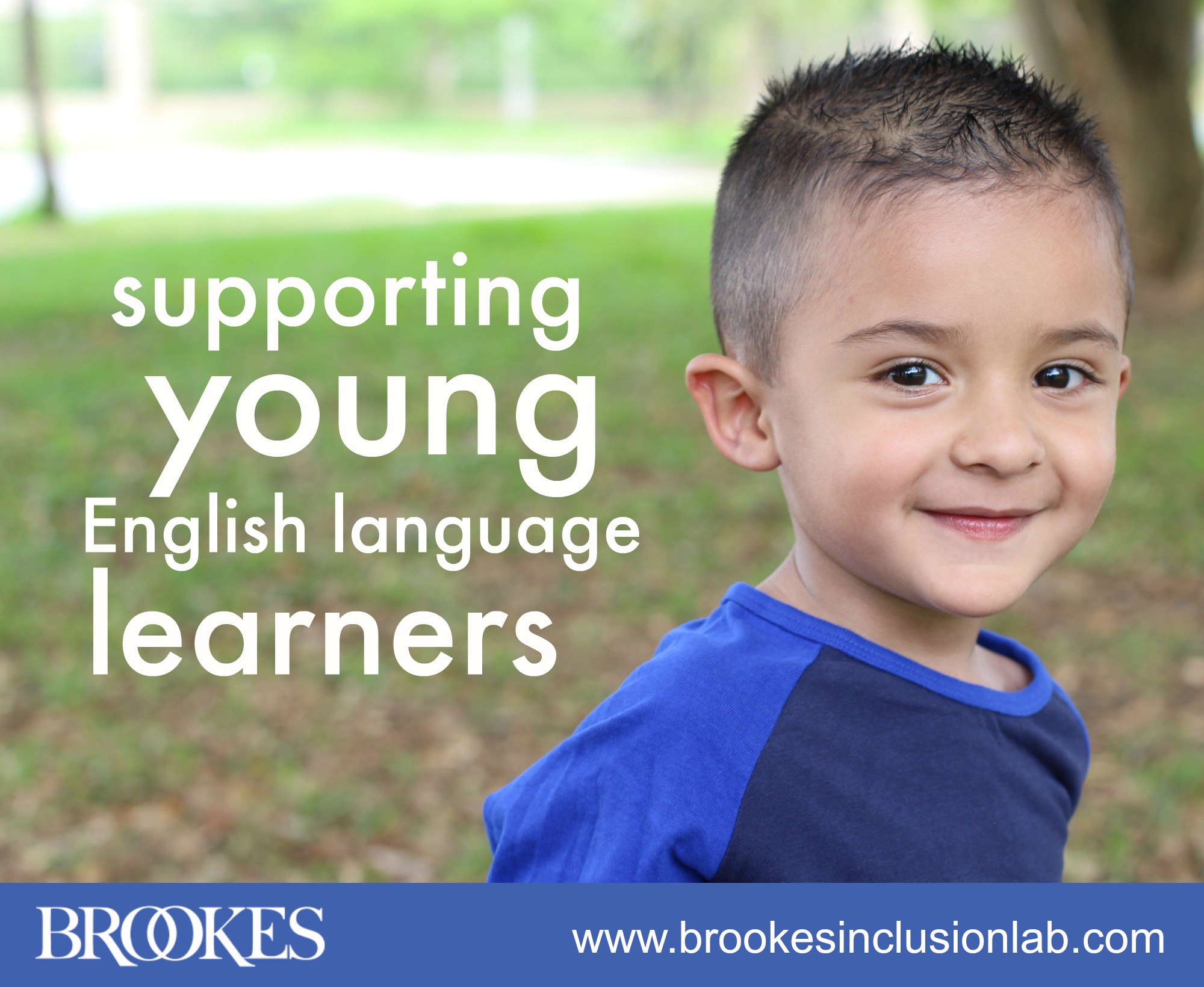 The number of dual language learners in early childhood classrooms is expanding every year—and if you're like many of your fellow teachers, you may feel underprepared to bridge language barriers and effectively meet all students' learning needs.
Today, we're sharing 10 free Brookes resources that will help you support the academic and social success of the young dual language learners in your program. Bookmark these, share them with your fellow teachers, and check out the book recommendations at the bottom of this post for more in-depth guidance. And stay tuned, because in a few weeks we'll be bringing you a whole Cultural Diversity Toolkit with many more links to resources on screening and assessing diverse children, working with diverse families, creating culturally responsive classrooms and practices, and more!
INFOGRAPHIC
Learn the Lingo
There are several di­fferent terms used to describe children who have exposure to more than one language. Understanding how these terms are similar or di­fferent from one another—and why you might choose one term over another—is an important place to begin. This infographic is a helpful quick-guide to the lingo you'll need to know. (Adapted from 45 Strategies That Support Young Dual Language Learners by Shauna L. Tominey, Ph.D., & Elisabeth C. O'Bryon, Ph.D., NCSP)
SEE THE INFOGRAPHIC
TIP SHEET
11 language development strategies for English learners
Promote second language acquisition and literacy skills for English learners (ELs) with these eleven effective strategies, adapted from the new book Literacy Foundations for English Learners, edited by Elsa Cárdenas-Hagan, Ed.D., CCC-SLP.
GET THE TIP SHEET
CHECKLIST
Observing Children Learning English (OCLE)
Use this simple checklist to keep track of the progress of young children learning English as a second language. Adapted from the classic bestseller One Child, Two Languages by Patton O. Tabors, Ed.D., the checklist is broken down into fifteen categories and will help you track whether children can understand, repeat, and use different types of vocabulary.
DOWNLOAD THE CHECKLIST
NEWSLETTER ARTICLE
Tips to support dual language learners at 5 key points of the day
How can you incorporate simple activities into your day to create a supportive, culturally diverse environment? This article from our newsletter archive offers some timeless tips on how to ensure that dual language learners are engaged in classroom activities during five key points in your day: classroom set-up, circle time, story time, activity time, and classroom conversations.
READ THE ARTICLE
WEBINAR
Bilingual Assessment, presented by Elizabeth Peña, Ph.D., CCC-SLP
When we evaluate bilingual children who are suspected of having a language disorder, it is important to consider both languages. In this webinar, Dr. Elizabeth Peña—co-developer of Bilingual English–Spanish Assessment™ (BESA™)—will talk about how you can make good diagnostic decisions when testing in English and how the home language can be considered in making diagnostic decisions.
WATCH THE RECORDING
AUTHOR Q&A
Johanne Paradis, Ph.D. & Fred Genesee, Ph.D.
What are some myths and facts about dual language development in young children? How can you recognize when a language delay in a dual language learner is the result of an actual disorder? Find out in this informative Q&A with the authors of Dual Language Development and Disorders, Second Edition.
READ THE Q&A
QUIZ
Are you ready to support dual language learners?
 Do you have the knowledge you need to support children from diverse backgrounds and ensure their academic and social success? Take our quick quiz, adapted from 45 Strategies That Support Young Dual Language Learners by Shauna L. Tominey, Ph.D., & Elisabeth C. O'Bryon, Ph.D., NCSP
TAKE THE QUIZ
TIP SHEET
Guidelines for Working with Interpreters
 How can you partner effectively with interpreters to benefit children and families? Apply these helpful, real-world guidelines from the DVD Supporting Cultural and Linguistic Diversity in Early Intervention and Early Childhood Special Education.
GET THE TIP SHEET
VIDEO
Supporting Cultural and Linguistic Diversity in Early Childhood
Watch this engaging video for ideas on how to incorporate and represent diverse cultures in your early childhood classroom.
SEE THE VIDEO
WEBINAR
The Role of an RTI-based Approach in Addressing the Learning Needs of Young DLLs
In this webinar with Doré R. LaForett, Ph.D., learn how to address learning and development of young dual language learners with an RTI-based framework, Recognition & Response for Dual Language Learners.
WATCH THE WEBINAR
BOOK RECOMMENDATIONS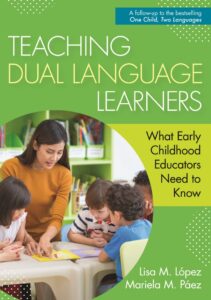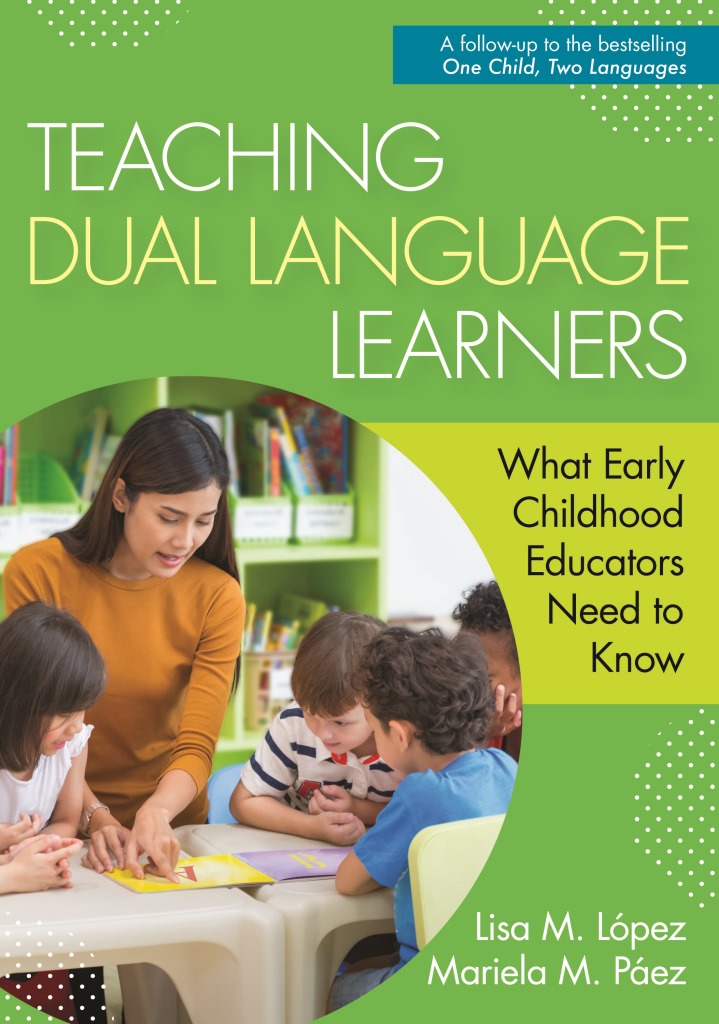 Get a detailed review of the demographics of today's dual language learners, the latest research findings on supporting the learning and development of bilingual and multilingual children, and real-world guidance on the best instructional and assessment practices for early childhood classrooms.
LEARN MORE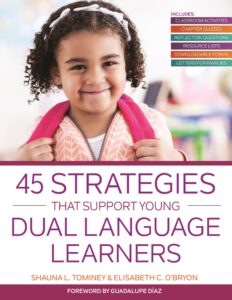 This is an invaluable collection of 45 practical, developmentally appropriate strategies for teaching dual language learners (both Spanish speakers and children who speak other languages). Real-world guidance and activities help teachers apply each strategy in their own classrooms.
LEARN MORE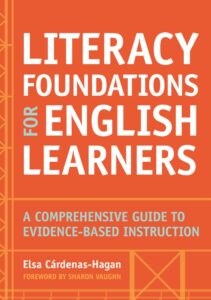 Aligned with IDA's Knowledge and Practice Standards, this is an evidence-based guide to teaching English learners in Pre-K–Grade 6 the key components of language and literacy. Learning objectives, study questions, and application activities help educators grow and apply their knowledge.
LEARN MORE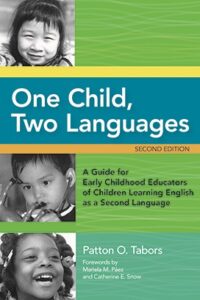 The One Child, Two Languages book-and-CD set is an invaluable tool for supporting the language and literacy development of second-language learners while honoring their home culture. And the training DVD offers a vivid inside look at key strategies at work in real classrooms.
LEARN MORE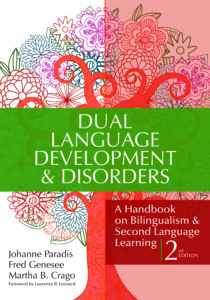 Discover how to provide expert support for young dual language learners—and make informed decisions about assessment and intervention. Dispel the myths about dual language development, learn how to determine when a language disorder is present, and much more.
LEARN MORE