10 Great Quotes on Promoting Positive Behavior
February 7, 2023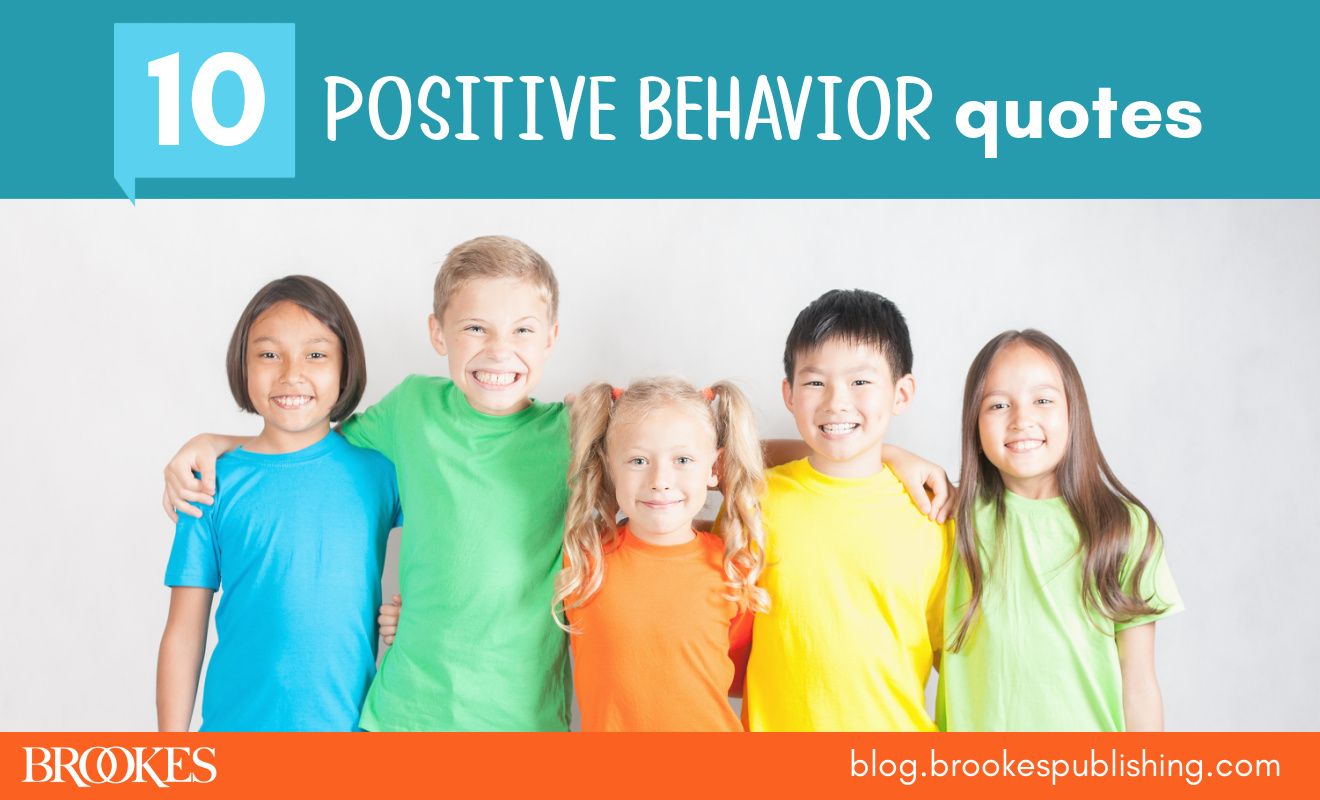 Encouraging positive behavior in the classroom is a high priority for every teacher. Check out these 10 great quotes and tips from our authors—trusted experts on reducing challenging behavior and giving kids the tools they need to act with empathy and stay engaged in class.
***
First: Preventing behavior problems up front is much more effective than waiting for challenging behaviors to crop up and then applying consequences. Be sure to establish clear behavior expectations early with your learners. This blog post offers some practical pointers on establishing expectations and more. (Quote from Supporting Students with Emotional and Behavioral Problems by Lee Kern, Michael P. George, & Mark D. Weist.)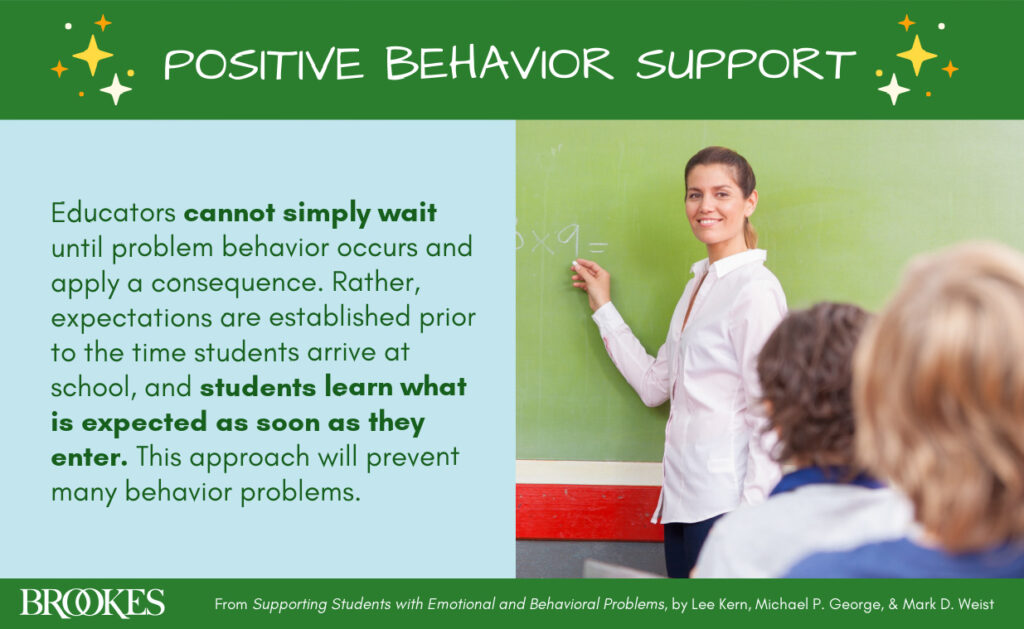 ---
Always keep a student's experiences and perspectives in mind when they engage in challenging behavior. Remember that they aren't giving you a hard time, they're having a hard time. (Quote from Building Trauma-Sensitive Schools by Jen Alexander.)
---
Empathy can help students become more aware of how their words and actions affect others, and inspire them to shift their behaviors accordingly. Model empathy in the classroom and use activities and strategies to foster this essential skill in your students. This blog post on empathy has some great ideas to get you started. (Quote from The Social‑Emotional Learning Toolbox by Kathy Perez.)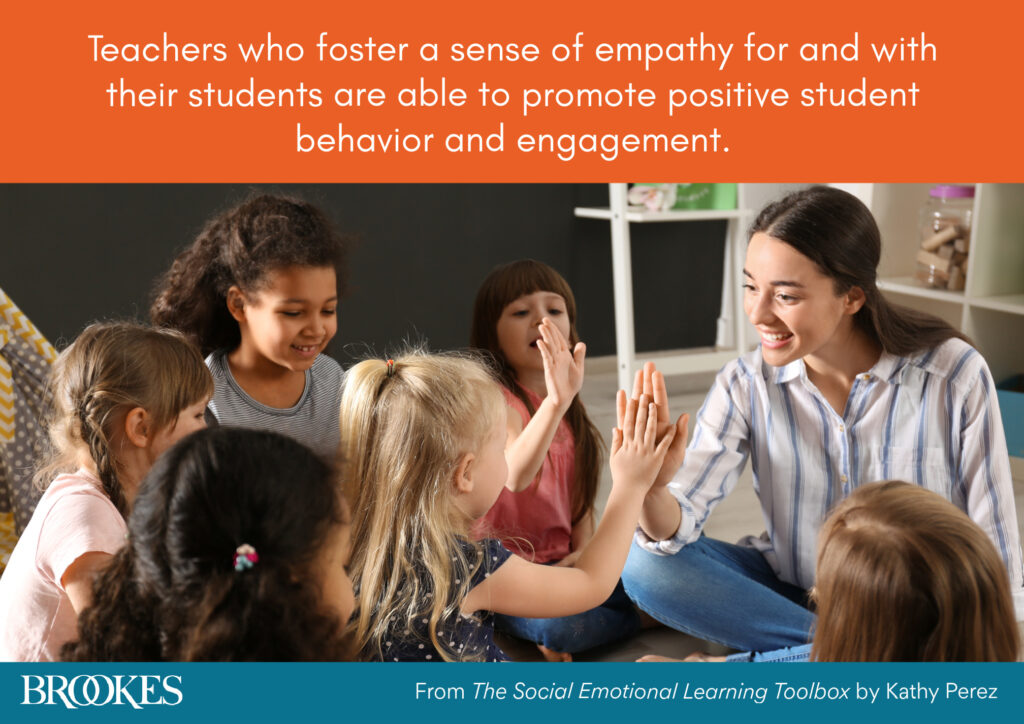 ---
Most learners benefit greatly from structure and the comfort of knowing what's coming next. Ensuring structure and consistency in your classroom routines can help students develop self-management skills and reduce challenging behaviors. (Quote from Understanding and Supporting Students with Emotional and Behavioral Disorders, by Vern Jones, Ph.D., & Al (Skip) Greenwood.)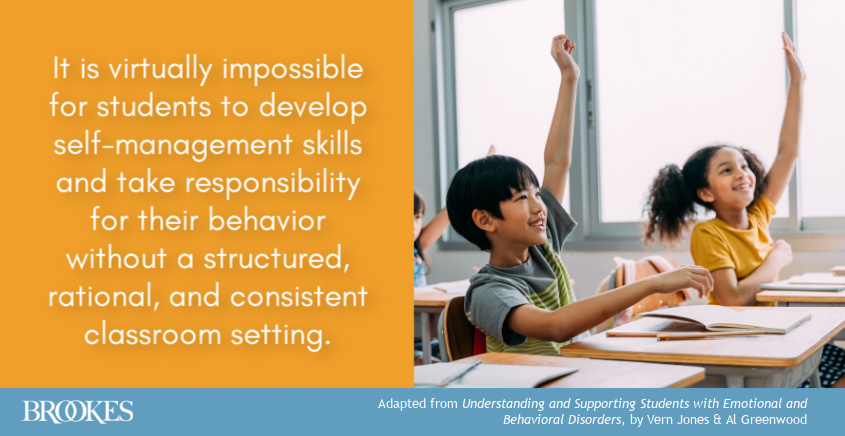 ---
The foundation of positive behavior is the supportive, caring relationship you form with the students in your classroom. This is especially true for children who have experienced trauma. See The Re-Set Process (by Dyane Lewis Carrere with Wynne Kinder) for a clear and consistent trauma-informed process you can use to support students and help them re-regulate and return to learning.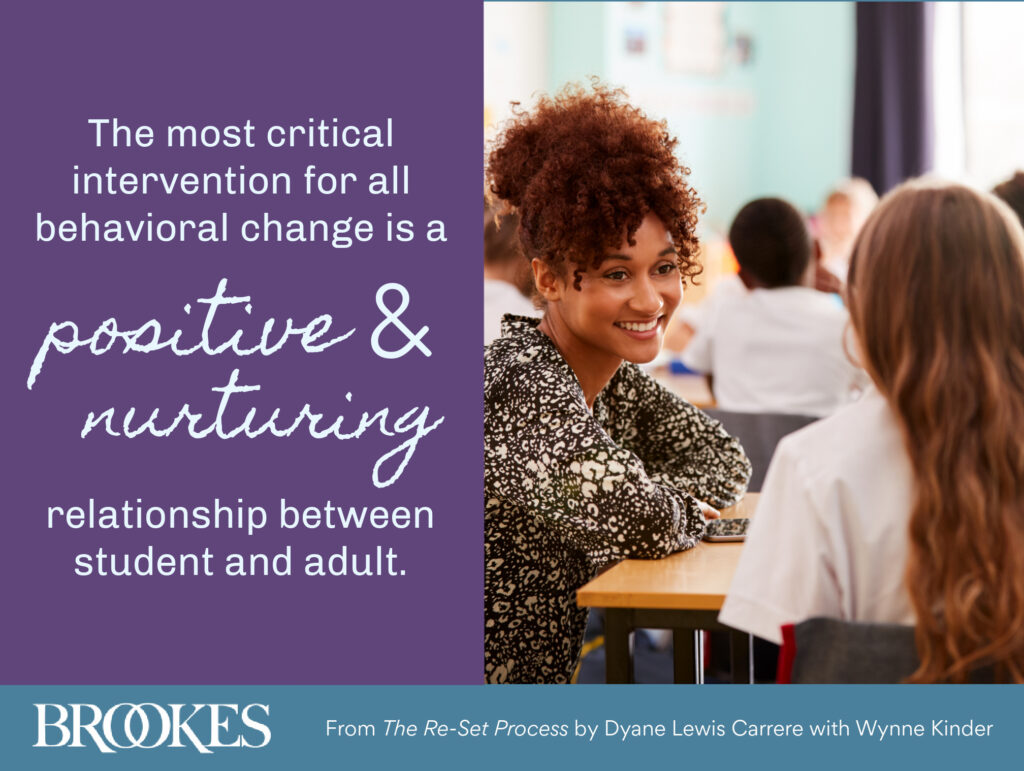 ---
Offer your students specific and frequent praise for positive behaviors they display in the classroom, and you'll probably see them engage in those behaviors more often. See this blog post for helpful tips on providing students with trauma-informed behavioral feedback. (Quote from Supporting Students with Emotional and Behavioral Problems by Lee Kern, Michael P. George, & Mark D. Weist.)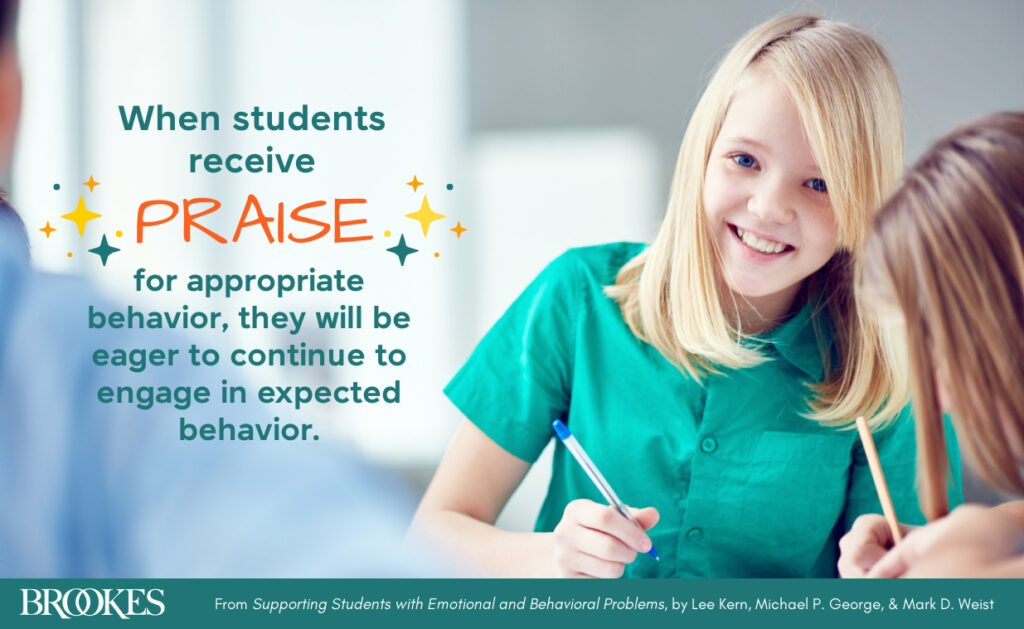 ---
When it comes to praise, follow the simple if–then rule: "If a student is engaged in a behavior that a teacher wants to increase, then it should be praised." (Quote from Learning Disabilities and Challenging Behaviors by Nancy Mather, Sam Goldstein, & Katie Eklund.)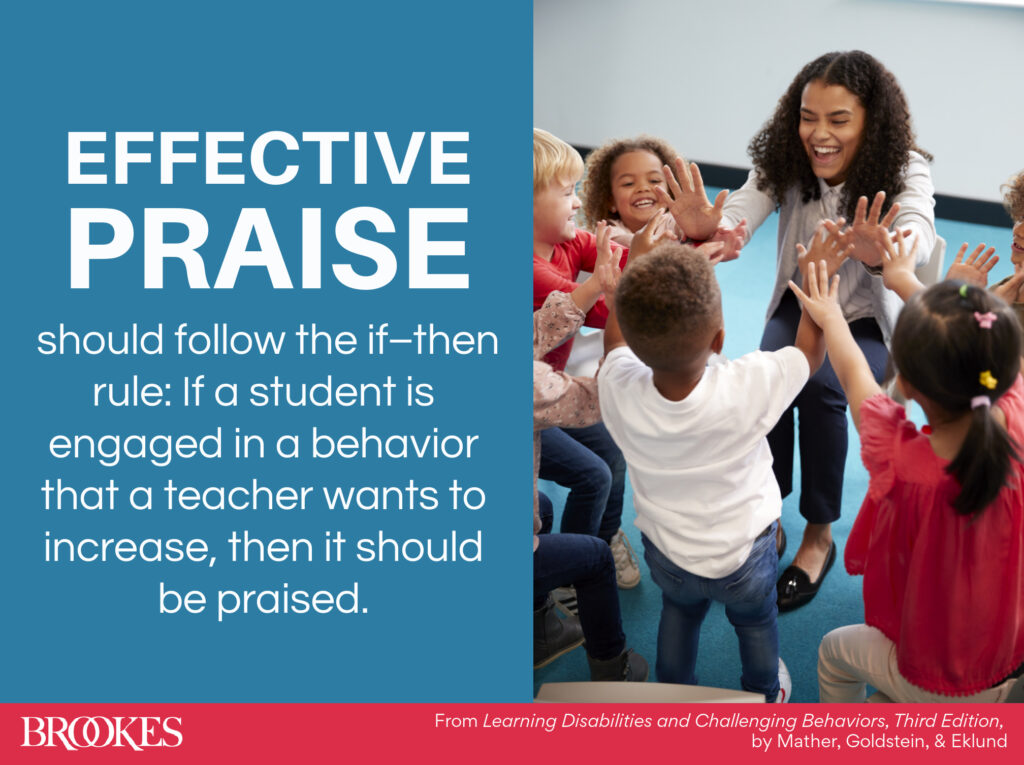 ---
Working with students to give them the skills they need to ask questions and solve problems can help them feel empowered, reducing instances of challenging behavior. (Quote from Addressing Challenging Behaviors in Early Childhood Settings by Dawn M. Denno, Victoria Carr, & Susan Hart Bell.)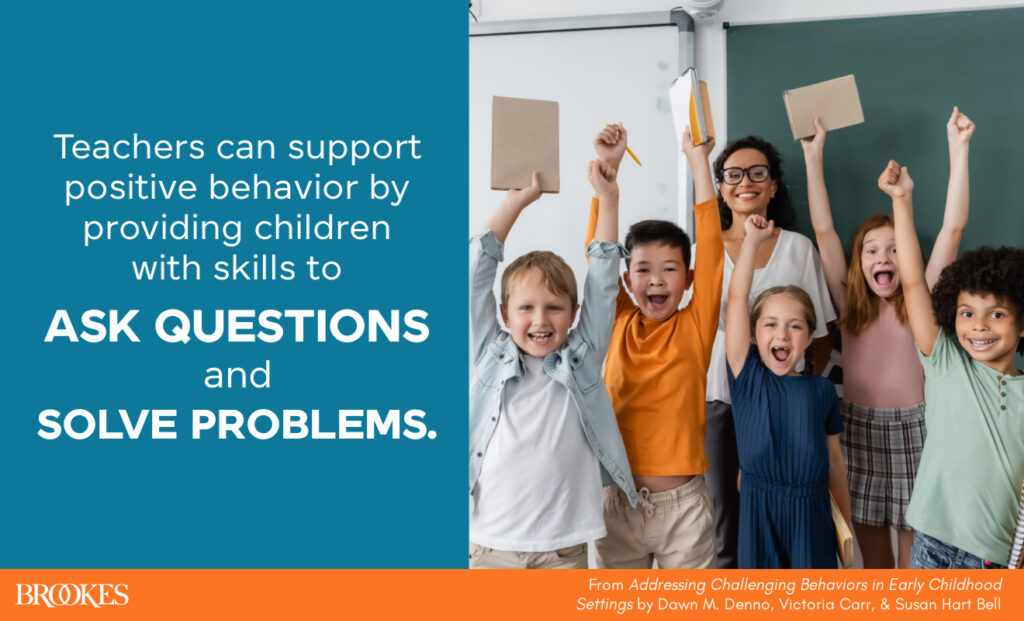 ---
Student behaviors don't happen in a vacuum. To make productive change happen, the adults in a learning community should examine their own behaviors and environments to see how they might be unwittingly contributing to challenging behavior in students. (Quote from The IEP Checklist, Second Edition, by Clarissa E. Rosas & Kathleen G. Winterman, with invited contributors.)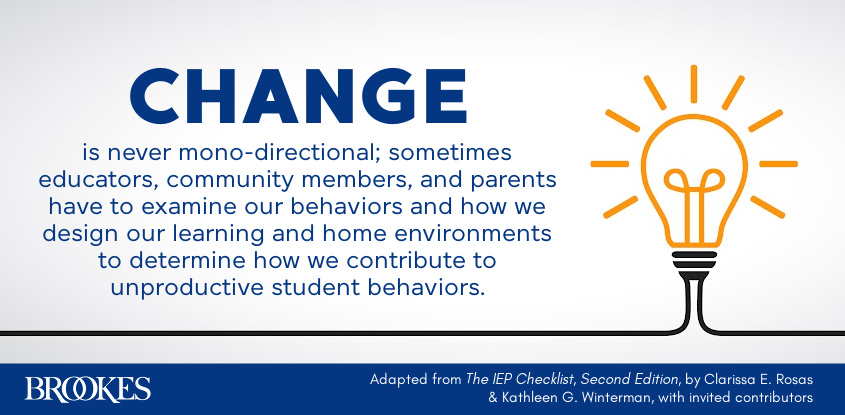 ---
And finally, here are some helpful hints on refreshing your mindset around challenging behaviors, so you can approach students with an open mind and respond with curiosity and care. (From The Paraprofessional's Handbook for Effective Support in Inclusive Classrooms, Second Edition, by Julie Causton, & Kate MacLeod.)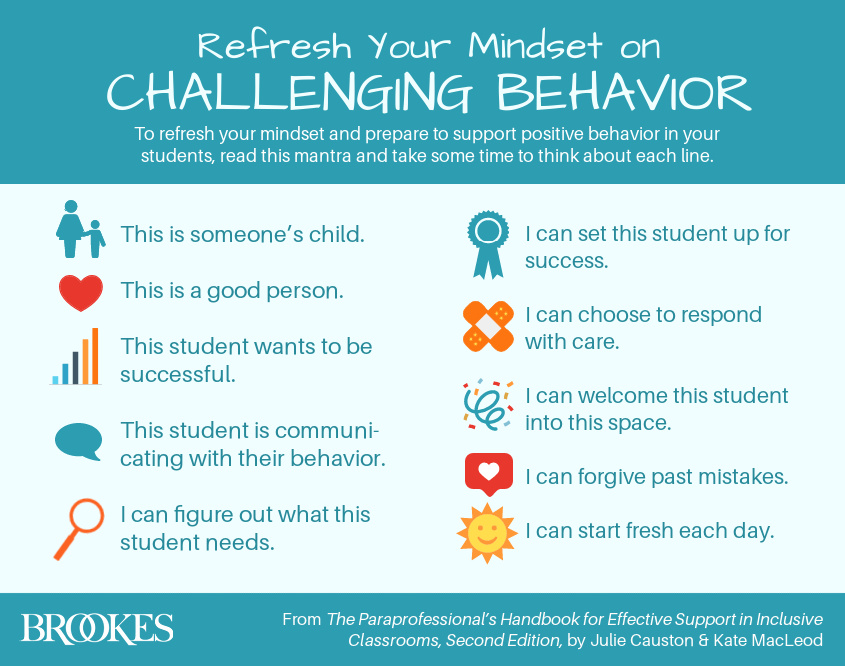 What are your favorite strategies for encouraging positive behavior in your students? Share your thoughts in the comments section below!
---