5 Key Areas of Knowledge Every Reading Teacher Needs to Master
October 5, 2023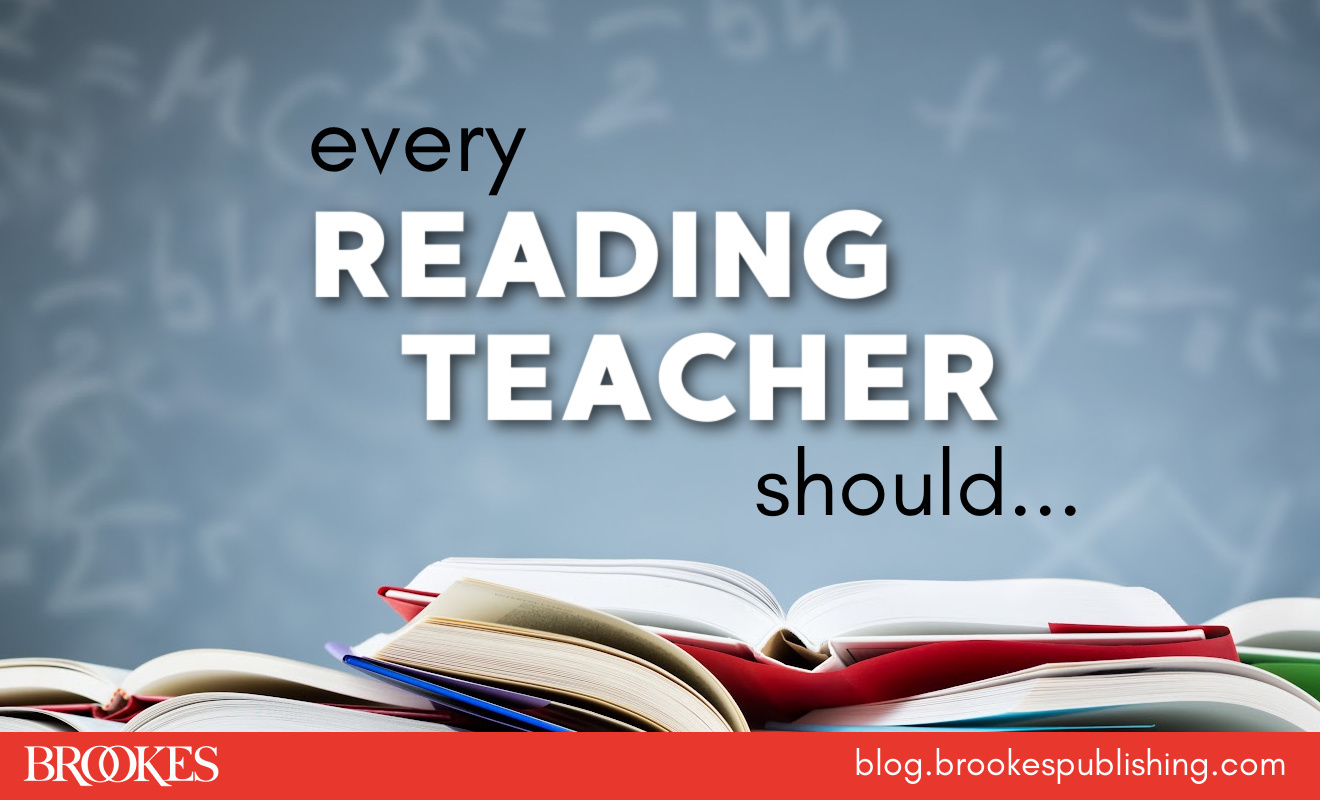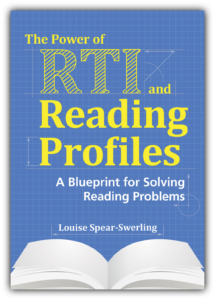 What does it take to be a great reading teacher? All prospective teachers of reading require core knowledge and skills in at least five areas. In today's post, adapted from the book The Power of RTI and Reading Profiles by Louise Spear-Swerling, discover which areas—and associated skills—are the most important for elementary (K–6) teachers of reading to master.
Area 1: Knowledge about typical reading development, common reading difficulties, and disabilities
Reading teachers should be able to…
Explain phases, abilities, and processes involved in typical reading development, including the five components of reading and how the importance of different components shifts during development.
Describe the influence of socioeconomic, cultural, and linguistic factors on children's reading development, including for English language learners.
Explain key abilities/knowledge involved in reading comprehension such as background knowledge, inferencing, and knowledge of text structure.
Describe common profiles and patterns of reading difficulties as well as basic features of common disabilities that affect reading (e.g., dyslexia).
Explain the most important provisions of federal and state laws for students with disabilities (e.g., free appropriate public education).
Area 2: Knowledge about the structure of language
Reading teachers should be able to…
Segment phonemes and morphemes in words, identify syllable types, and identify phonetically irregular words.
Identify common roots, prefixes, and suffixes as well as generalizations for syllabication of long words.
Explain common spelling generalizations.
Identify common morphemes, cohesive words, and semantic relationships among words.
Identify different sentence and paragraph structures.
Identify different genres and discourse structures.
Identify specific features of a text that may make comprehension difficult (e.g., complex syntax, double negatives).
Area 3: Knowledge about research foundations
Reading teachers should be able to…
Explain fundamental consensus research findings about reading (e.g., skilled reading is associated with highly accurate, automatic decoding; language differences and early language delay are risk factors for reading difficulties) and their implications for educational practice.
Recognize the importance of ongoing professional development that includes reading professional journals and other sources of research.
Area 4: Knowledge about assessment
Reading teachers should be able to…
Explain important concepts about the technical adequacy of tests, such as reliability and validity; interpret information about specific tests to determine if the test is technically adequate for its intended purpose.
Administer and interpret assessments for screening, progress monitoring, and evaluation of outcomes.
Administer and interpret assessments of the five components of reading, including diagnostic assessments.
Interpret multiple assessments in conjunction with each other to determine a student's overall profile or pattern of reading difficulty (e.g., recognize when a child's poor reading comprehension is due solely to decoding difficulties versus core comprehension weaknesses).
Area 5: Knowledge about instruction
Reading teachers should be able to…
Provide explicit, systematic teaching of the five components of reading and of specific comprehension abilities/knowledge (e.g., inferencing, text structure, cohesive words).
Integrate instruction appropriately across different components, including making instructional connections between specific components of reading and specific components of writing.
Choose appropriate instructional examples or questions in all five component areas.
Provide clear, constructive feedback to children's errors and confusions for all five components.
Differentiate and adapt instruction for students with varied needs, including for English language learners, for students with common disabilities, and for different profiles and patterns of reading difficulties.
Motivate and engage students of varied achievement levels and cultural-linguistic backgrounds as well as manage groups of students.
Describe different text types (e.g., predictable, decodable, children's literature, informational) and how/when each is useful in instruction.
Place children in appropriate texts for instruction and identify when a text is too difficult / too easy for a given child.
Appropriately foster, monitor, and guide children's independent reading.
To help them develop this knowledge base and the essential skills that go with it, reading teachers need both high-quality preservice preparation and practical in-service professional resources. Find both in the latest edition of our Reading & Literacy textbooks catalog and our professional guides for educators. And get the book behind today's post fora proven approach to addressing reading difficulties!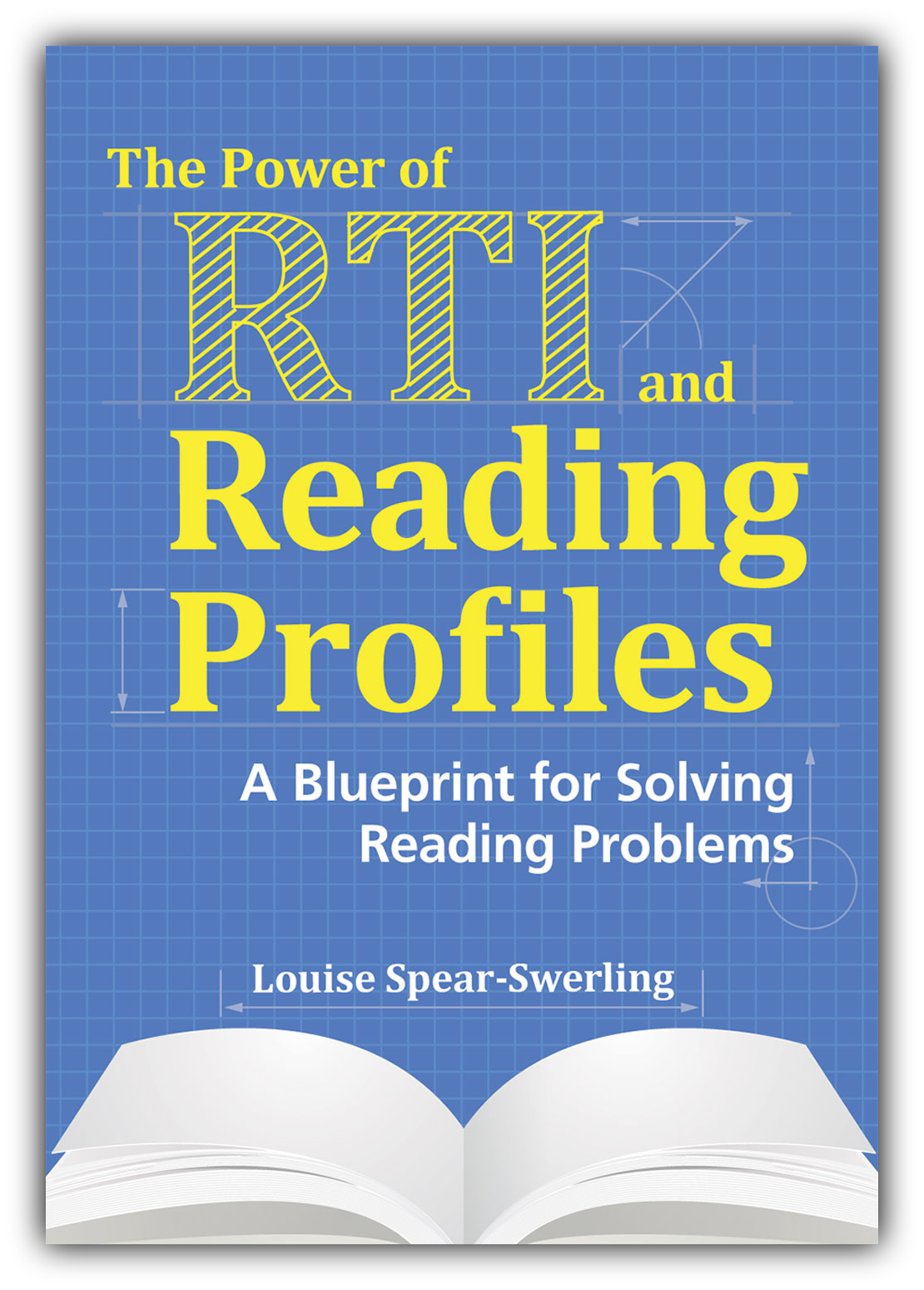 The Power of RTI and Reading Profiles
A Blueprint for Solving Reading Problems
By Louise Spear-Swerling, Ph.D.
This one-of-a-kind text explains why RTI is today's best approach for preventing reading difficulties—and how research on reading profiles can enhance the power of RTI. For practitioners, the book provides a complete, evidence-based blueprint for using RTI and reading profiles in tandem to plan effective core literacy instruction and help struggling readers in Grades K-6.
LEARN MORE
Topics
Tags