5 Ways to Support Smooth Transitions Between Preschool Activities
October 21, 2021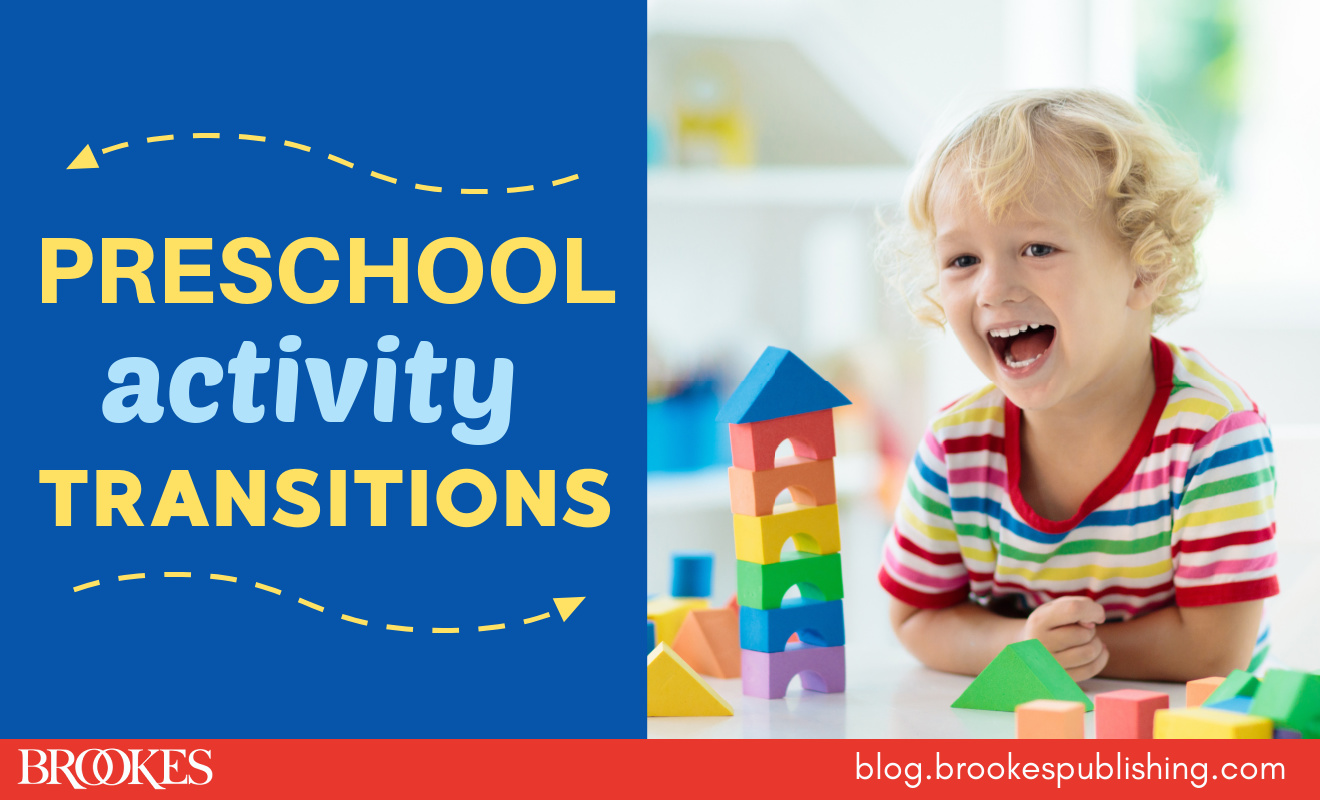 In any early childhood classroom, transitions between activities take up a big part of the school day. Moving all kids smoothly from one activity to the next can be tricky even for seasoned teachers—but fortunately, there are lots of strategies you can use to ease transitions (and even turn them into an enriching learning experience).
Today's post brings you five practical strategies you can use to support smooth transitions in your classroom. Excerpted and lightly adapted from the book 45 Strategies That Support Young Dual Language Learners by Shauna L. Tominey & Elisabeth C. O'Bryon, these tips can help make transitions easier for all the kids you teach, including English learners.
Use a picture schedule to help ease transitions throughout the day. During your first group time of the day, such as morning meeting or calendar time, use your picture schedule to briefly talk children through the events of the day ahead. Point to the picture and words that correspond with each activity, and use phrases from all the languages children in your classroom speak, if possible. Keep referring to the schedule throughout the day. With time and practice, children will learn to use the visual schedule themselves to identify which activity will be coming next.
Let children know that a transition is coming and give warnings in advance. Before independent play and exploration ends and clean-up time begins, give children a 5-minute warning. Keep in mind that when kids are engrossed in an activity, they may tune out to the sounds and visual cues around them. So instead of flashing the lights or shouting an announcement to the entire room, walk around your classroom to let individual children and small groups know that they should wrap up their activity and get ready for the next. You can also use visual aids as you make your way around the room, like holding up five fingers or displaying a picture of a child putting toys away.
Give children fun and enriching activities to participate in during a time of transition during the day, such as clean-up time, wait¬ing in line, or moving from one task to another. You might try giving them a song to sing, a fingerplay, or even a short game that helps them practice numbers or new words (such as days of the week). Teach songs and fingerplays in English as well as in other languages, if possible. Parents are often a great resource for short songs or fingerplays in their home language.

Create a feedback loop that gives kids a chance to let you know they heard the heads-up about an upcoming transition. This could be as simple as telling children to give you a "thumbs up," or asking "Can anyone tell me what is happening next?" and prompting a brief oral response from children. Practice these skills before transitions happen to ensure that all children understand and can participate meaningfully. (One caveat: When you choose a gesture to represent positive reinforcement, check with families to make sure the gesture isn't considered to be an insult in their culture and is understood as positive affirmation.)
Provide clear instructions to support transitions by making sure all kids know what to do and what is expected of them during and after the activity. For example, if children are transitioning into a science center activity with magnifying glasses and autumn leaves, acorns, and pinecones, they may need you to show them how to use the magnifying glasses first. Before you excuse children from circle time, model how to use the magnifying glass and describe what you are seeing. Pair your verbalizations with gestures to communicate how the magnifying glass enlarges the items. When possible, include images of children engaging in the activity to support the message. To ease the transition from the science activity, be sure to model putting away the magnifying glasses and gently storing the delicate leaves and pinecones.
Note that it may be more challenging to communicate information about transitions with children who are dual language learners. To help children understand and participate throughout the day, try embedding a few phrases from the children's home languages into your instructions, and use visual aids and props to reinforce your messaging. Keep track of how your transitions are going and make adjustments when they're needed—ongoing feedback and support will help ensure that all children are successful.
What do you do in your early childhood classrooms to make transitions between activities easier? Tell us in the comments below!
EXPLORE THE BOOK
Get a toolbox of today's best strategies for supporting children and families from diverse backgrounds and ensuring the academic and social success of young dual language learners. Real-world guidance helps teachers apply 45 strategies in their own classrooms, and the activities, reflection questions, and resources in Spanish will support educators in strengthening their current teaching practices.
LEARN MORE
Topics
Tags