8 Recommended Resources to Help You Support Kindergarten Readiness
August 5, 2021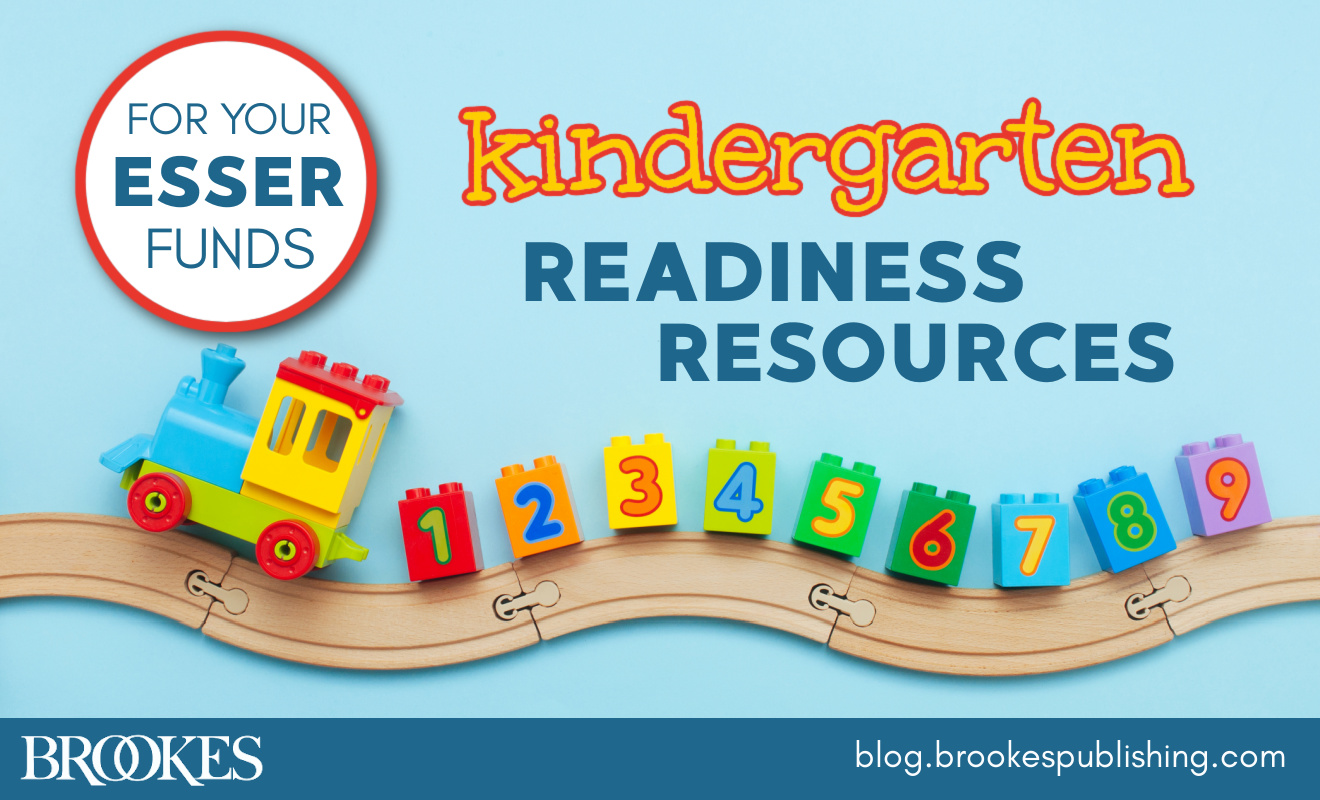 As your recovery efforts take shape and you consider ways to invest your ESSER funds, explore our evidence-based resources: books, tools, and curricula from top experts that will help you meet your most pressing goals in the wake of the COVID-19 pandemic. This blog post—first in a series of four—will recommend some resources to help you support kindergarten readiness.
From lengthy preschool closures to tough family challenges, the COVID-19 pandemic presented obstacles to young children's early learning. As you focus on recovery for the young children and families you work with, you'll need a full toolbox to support healthy development and kindergarten readiness. In today's blog post, we're highlighting 8 proven resources that will help you check young children's progress toward milestones, conduct evidence-based assessment and intervention, involve and engage families, and more.

What it is: Developmental and social-emotional screeners for young children: reliable, cost-effective, family-friendly, and trusted around the world.
How it supports school readiness: Screening with ASQ helps you identify important milestones to celebrate—and find young children with delays or extra support needs well before they start school.
Rave review: "ASQ helps us catch children up before they start kindergarten, providing children with the start that they deserve."—Sharon Gee, Supervisor, Healthy Families Niagara
What they are: Books of fun, fast, and developmentally appropriate activities (available in English and Spanish) for sharing with parents of young children.
How they support school readiness: Parents can use these activities to promote progress in essential developmental areas and help children build critical social-emotional skills they'll need to succeed in school.
Rave review: "A wonderful resource . . . parents will have concrete activities to complete weekly in all domains to enhance their child's developmental skills."—Deborah Gallagher, Early Head Start Director, Council of Three Rivers American Indian Center, Inc.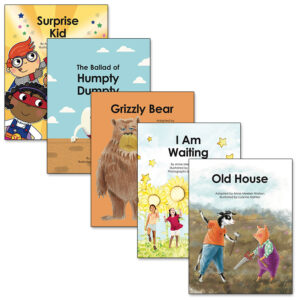 SING.

PLAY.

LOVE.

® Kindergarten Readiness Kit
What it is: Part of SING.PLAY.LOVE., a creative, joyful, and highly effective program that uses books, music, and play to help young children fall in love with learning.
How it supports school readiness: This complete kit builds the readiness skills that predict achievement in school, such as perseverance, patient waiting, cooperation, problem solving, and self‐calming.
Rave review: "The SING.PLAY.LOVE. program reinforces the self-esteem of my students through fun and engaging activities that promote socialization, language development, and school success."—Karen Martin, Early Childhood Special Education Teacher
What it is: A one-of-a-kind web-based screener (in English or Spanish) that helps you evaluate whether children are making language progress appropriate for their age group.
How it supports school readiness: Early language skills are closely linked with school success, but many children enter kindergarten with language delays that have gone unnoticed. QUILS helps you identify those children early, so that language interventions can start before delays become long-term difficulties.
Rave review: "[QUILS] is like no other screening for the early childhood population. The results provide information on vocabulary, syntax, and processing and provide exact areas for improvement."—Melissa Scopio, Clinical Supervisor, University of Delaware Speech Language Hearing Clinic
What it is: A quick, reliable, and comprehensive way to identify kindergarten students who are at risk for learning disabilities.
How it supports school readiness: With this one 20-minute screener, you can examine student performance in multiple skill areas that predict their future success in school, and identify risk for learning disabilities before children have a chance to fail.
Rave review: "Truly takes online screening for suspected speech, language, and learning disabilities to a new level… makes evaluating skills critical for future academic success fun and engaging."—Stacy Williams, ASHA Fellow, Professor and Simulation Education Expert

What it is:
New edition of the linked system that integrates goal setting, IFSP/IEP development, classroom teaching and intervention, progress monitoring, family communication, and more.
How it supports school readiness: AEPS-3 strengthens school readiness for every young child by checking and supporting core skills across all areas of child development, including pre-academic and social-emotional skills. The new edition includes Ready-Set, a shorter measure focused on school readiness skills.
Rave review: "AEPS is very comprehensive—it made me more cognizant of the kinds of skills that are appropriate to be looking for at various developmental levels. And the parent component is so helpful for working cooperatively!"—Judi Zala, Preschool Special Education Teacher, Cleveland Municipal School District (praise for the second edition)
What it is: A suite of Tier 2 and 3 intervention and progress monitoring products that help you improve the language and literacy skills of young children at risk for reading challenges.
How it supports school readiness: The MILLIE products give you engaging and effective ways to address key elements of reading readiness—oral language skills, vocabulary, phonological awareness, and alphabet knowledge—that all children will need to succeed.
Rave review: "Great authors, solid scholarship…a wonderful evidence-based resource for helping young children learn new concepts through literacy while learning how to use literacy to learn!"—Nickola Wolf Nelson, Professor Emerita, Western Michigan University; Editor-in-Chief, Topics in Language Disorders (praise for the Story Friends kit)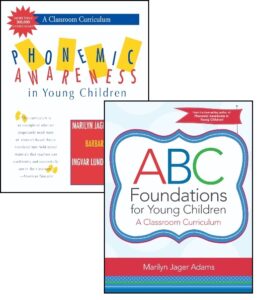 What they are: Essential resources on phonemic awareness and alphabet instruction, from renowned expert Marilyn Adams.
How they support school readiness: Packed with fun games and activities, these two books strengthen preliteracy skills all children will need for reading readiness and long-term success in school.
Rave review: "An excellent example of research-based instruction: the research on which it is based is current and compelling, and the instructional application is artful and engaging."—Joseph Torgesen, Emeritus Professor of Psychology and Education at Florida State University and Director Emeritus of the Florida Center for Reading Research (praise for ABC Foundations)
With your ESSER funds, you've got a great opportunity to help children get ready for school and succeed for years to come. Making investment decisions can be complicated, and we can help you navigate your options and choose the best evidence-based resources for your school or program. Call us with your questions today!