8 Ways Your School Can Support Multilingual Learners
August 11, 2022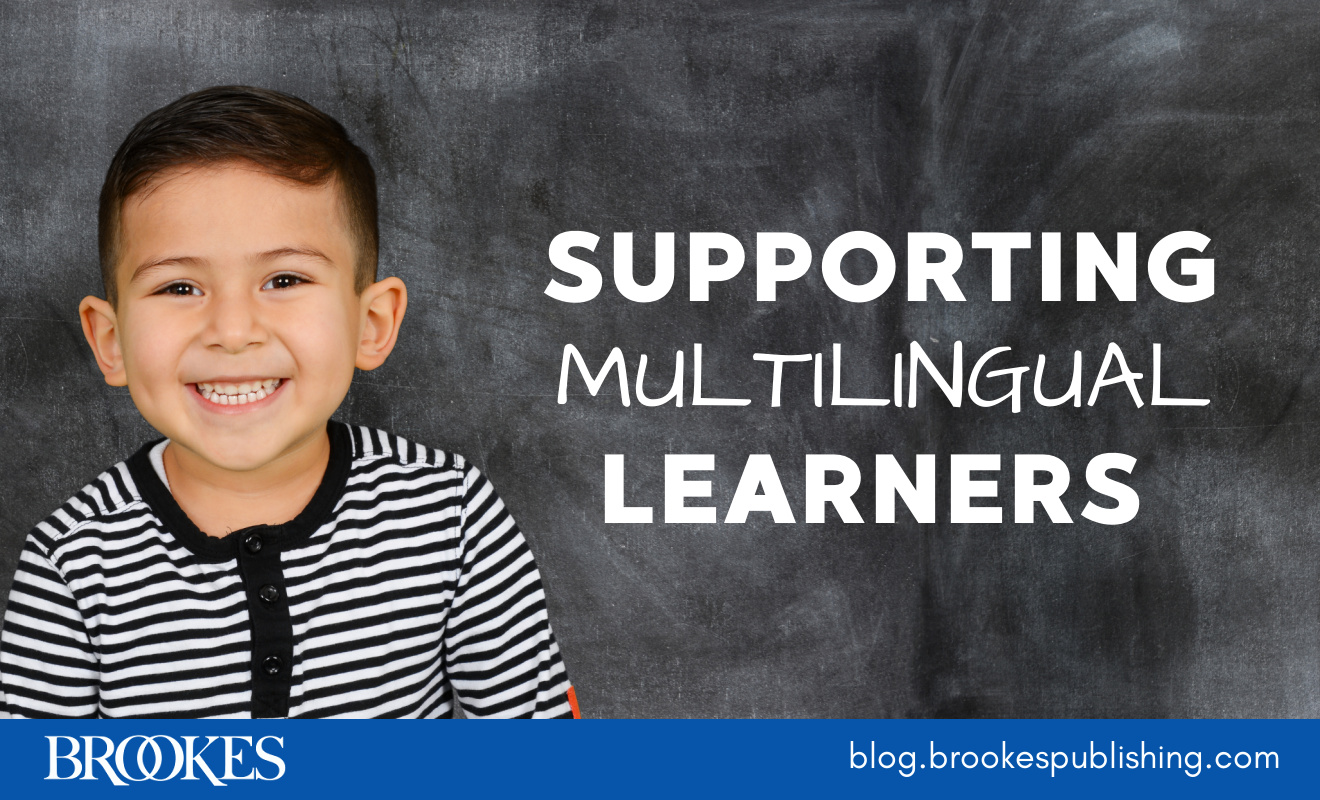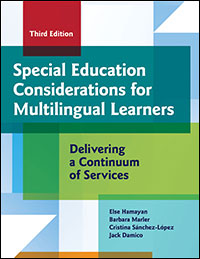 Does your school and classroom environment support multilingual learners (MLs) effectively? Today's post, a must-read for educators and educational decision-makers, will help schools assess and improve their practices and supports. Excerpted and adapted from Special Education Considerations for Multilingual Learners by Else Hamayan, Barbara Marler, Cristina Sánchez-López, & Jack Damico, this post highlights 8 aspects of a learning environment and offers suggestions that would enhance the academic and social success of MLs.
Find, hire, and nurture high-quality teachers
Use a plan for the recruitment, hiring, and retention of teachers that reflects the student population based on historical and projected demographics.
Post job vacancies in publications that ESL/bilingual teachers read.
Partner with universities that have preservice requirements in ESL/bilingual programs.
Work with local high schools and Future Teachers of America to help "grow your own" teacher candidates.
Start a graduate level cohort of teachers who receive training that leads to ESL/bilingual certification.
Design and implement a long-term professional learning plan that includes all staff that interact with MLs and focuses on ML education.
Institute a mentoring and/or coaching program.
Reduce large class sizes and ESL/bilingual teacher caseloads.

Ensure equitable access to school resources
Ensure that MLs receive an appropriate allocation or percentage of the entire district/school budget.
Incorporate the resources needed to teach MLs in all grant budgets, not just those that are focused on ML education.
Inventory the number of home language materials in the school library, classroom libraries, and classrooms (students can do this as a project) and ensure that they are at par with materials in English.
Inventory all teaching materials to be sure everyone has what they need.
Audit use of space in the building and make changes to assure that MLs have instruction in equitable instructional areas.
Revamp the building scheduling process to allow MLs to participate in nonacademic classes with their monolingual English peers.

Evaluate your program design
Have individuals who play different roles in the school evaluate the effectiveness and efficiency of the existing program design.
Gather information on long-term academic achievement and high school graduation rates of your MLs.
Investigate clustering MLs into mainstream homerooms.
Make sure that the various programs established in the school flow into one another and are coordinated with one another rather than having separate programs that students enter and exit.

Enhance the services your school offers
Increase the weekly frequency of specialized support that MLs receive.
Extend specialized support that MLs receive for a longer period of participation.
Ensure that the support that MLs receive is cohesive and connected to what is being taught in the content area classrooms.
Avoid pulling MLs out to work on decontextualized, splinter-skill tasks out of context that will not transfer to real learning contexts.

Support home language development
Provide home language instruction. In cases where formal instruction in the home language is not possible (e.g., having only two students in the entire school with the same home language), ensure that teachers create opportunities for students to use their home language in school and that home language support is set up outside of school.
Help teachers plan how they can integrate students' home language(s) into their lessons by using bridging and translanguaging strategies.
Create a district and curricular plan for language allocation.
Examine the home language support that is given to each group of students over the entire range of grades to ensure that it makes developmental sense.
Ensure that the support that is given in the home language is well integrated with the rest of instruction that the student receives.

Increase cultural representation and responsiveness
Complete a cultural responsiveness audit of the existing curriculum.
Evaluate the extent to which the cultures represented within the school are visually and orally reflected in the daily functioning of the school.

Examine and enhance instruction
Ensure that all teachers who work with MLs are using sheltering strategies that make the language of instruction more comprehensible.
Assess the extent to which there is interaction among students in the classroom that helps MLs reach curricular goals.
Evaluate the curriculum and classroom activities to make sure that they promote high levels of thinking skills.

Conduct culturally responsive assessment
Make sure that performance-based assessment is used and that results of such assessment play a significant role in the evaluation of the student.
Ensure that teachers embed assessment into instruction.
Assess in both students' home language and English whenever possible.
Distinguish between assessment of language proficiency and academic achievement.
Distinguish between social or conversational language proficiency and academic language proficiency.
Use these strategies as a guide to create better, more effective learning environments for culturally and linguistically diverse students. And for in-depth information on supporting multilingual learners who experience challenges in school, order the new third edition of Special Education Considerations for Multilingual Learners.
Special Education Considerations for Multilingual Learners
Delivering a Continuum of Services, Third Edition
By Else Hamayan, Barbara Marler, Cristina Sánchez-López, & Jack Damico
Multilingual learners in Grades K–12 are often overidentified or underidentified for special education. The third edition of this groundbreaking text offers a better way to meet the needs of multilingual learners: by creating a culturally and linguistically responsive multi-tiered system of support (MTSS) and implementing a continuum of services that meets the needs of the whole child. This text takes a strengths-based approach to supporting multilingual students and focuses on the complex issues that affect a multilingual learner's development.
Topics
Tags