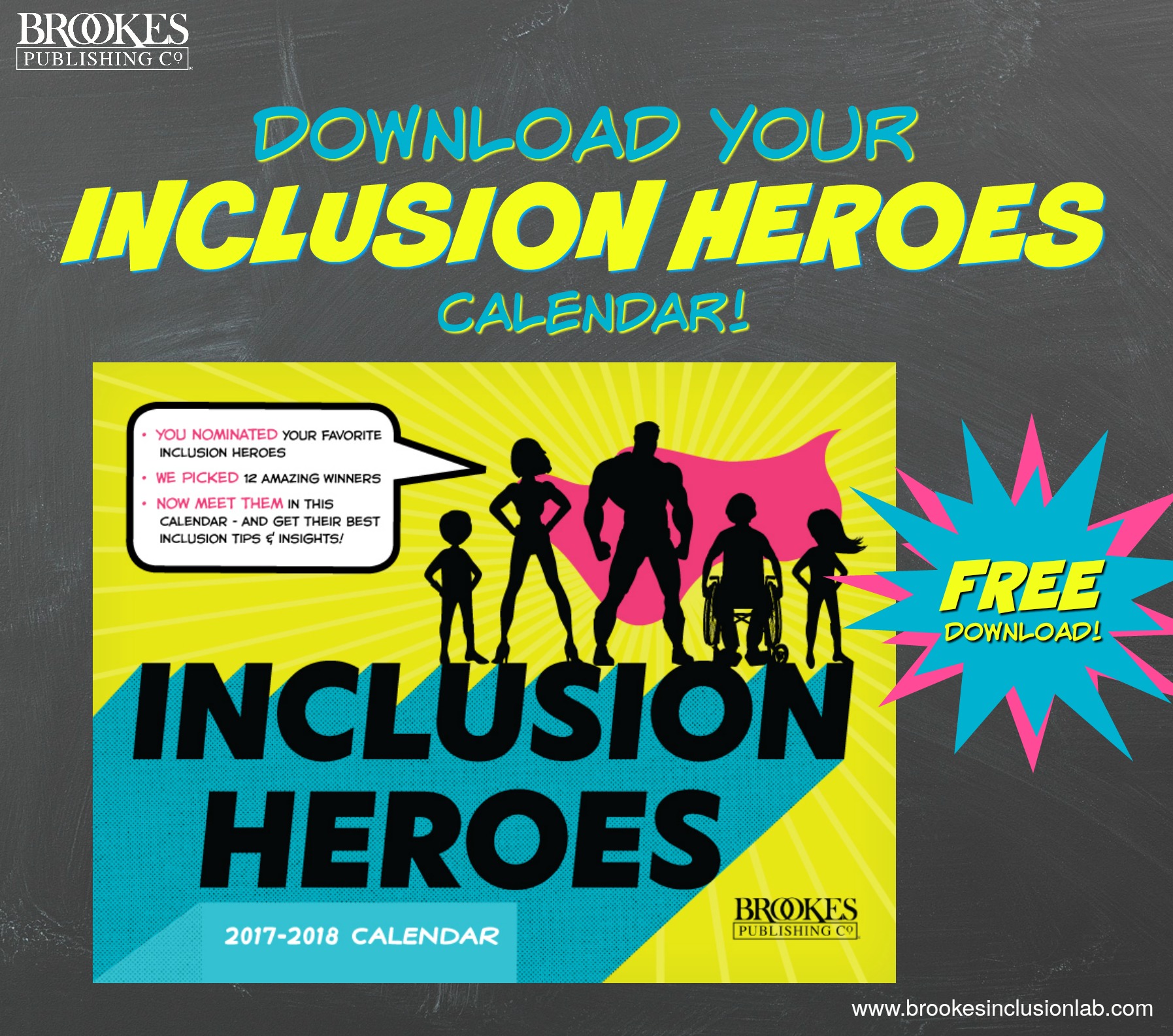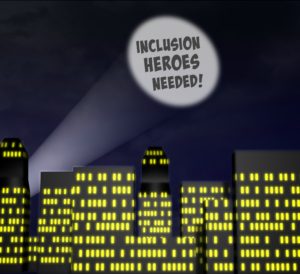 A few months ago, we sent out an inclusion bat-signal to our amazing community of educators, parents, and advocates on social media. The mission was simple: nominate "inclusion heroes" who work tirelessly in their classrooms to help every child learn and thrive. Each of the twelve winners would get a spotlight in our Inclusion Heroes Calendar, so their awesome work could inspire other teachers across the country.
You came through in a BIG way. We were moved, inspired, and amazed by all the stories you sent, and by the creative, dedicated teachers who make their schools and classrooms such warm and welcoming places. In May, we announced the twelve winners–and today I'm thrilled to announce that the Inclusion Heroes Calendar is ready for the world! You're going to love it. Not only is it a fun design, full of cool retro-comic-book touches befitting our heroes, it's also packed with tips, wisdom, and insights from the winners to keep you motivated all year long.
Just click the link at the end of this post to access the printable calendar (there's a quick form to fill out first, but it takes less than a minute). And stay tuned: we'll be printing a limited quantity of calendars for giveaways later this year!
Thanks to all the incredible inclusion advocates who participated in this contest. Whether you were a nominator, a nominee, or a spotlight winner, you're all heroes to us–and your students.