Recommended Reads: 40+ Books that Teach Young Children Essential Social-Emotional Skills
December 13, 2022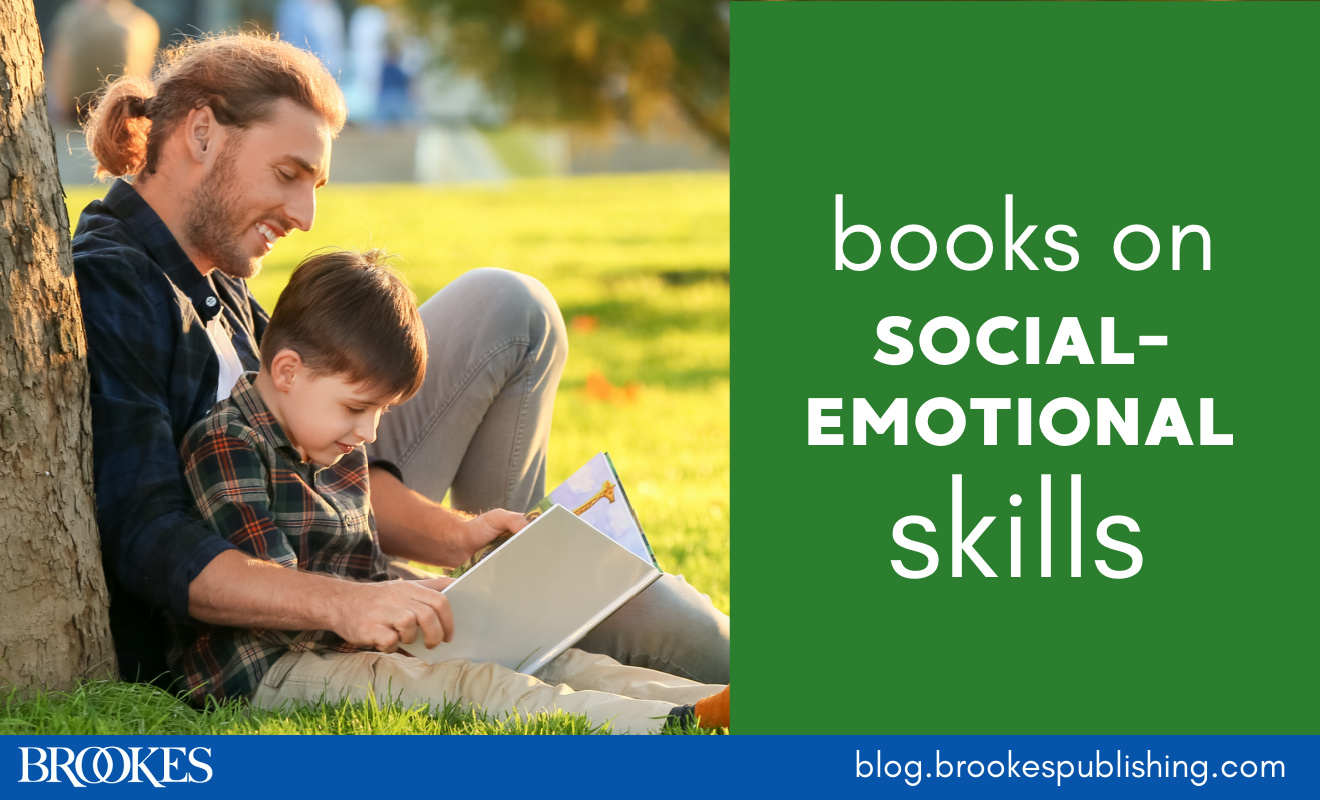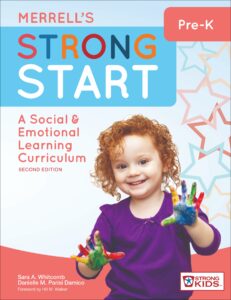 Picture books are an excellent tool for teaching and reinforcing the social-emotional skills young children need for social and academic success. Today's post offers some curated lists of books that help with specific skills, such as empathy, managing anger, and dealing with anxiety. Recommended by the authors of the evidence-based SEL curriculum Strong Start: Pre-K, these books correspond to the lessons in the curriculum—though teachers and parents can use the books in the classroom and at home anytime.
Find some new-to-you titles to share with children in the lists below, and order them through your favorite local bookstore. And if you have a great book to add to this list, submit your suggestion in the comments below!
UNDERSTANDING YOUR FEELINGS
This booklist corresponds with Lessons 1-3 in Strong Start: Pre-K: The Feelings Exercise Group, Understanding Your Feelings 1, and Understanding Your Feelings 2. In these lessons, young learners improve their emotional vocabulary, awareness, and resilience skills through fun application activities. The books on this list can help reinforce children's understanding of their many emotions.
Feelings by Aliki
The Way I Feel by Janan Cain
Lots of Feelings by Shelley Rotner
Sometimes I Like to Cry by Elizabeth Stanton and Henry B. Stanton
Feelings by Joanne Brisson Murphy
The Feelings Book by Todd Parr
Everybody Has Feelings/Todos Tenemos Sentimientos: The Moods of Children by Charles E. Avery
My First Day at Nursery School by Becky Edwards
How Are You Peeling? Foods with Moods by Saxton Freymann and Joost Elffers
On Monday When It Rained by Cherryl Kachenmeister
My Many Colored Days by Dr. Seuss
The Chocolate-Covered-Cookie Tantrum by Deborah Blumenthal
UNDERSTANDING OTHER PEOPLE'S FEELINGS
This booklist corresponds with Lesson 4 in Strong Start: Pre-K. A basic form of empathy training, this lesson shows young learners how to identify common physical cues or clues to help understand how another person might be feeling. These books are a great way to build on children's awareness and understanding of other people's emotions.
Harriet, You'll Drive Me Wild by Mem Fox
Frog in the Middle by Susanna Gretz
Chrysanthemum by Kevin Henkes
The Rat and the Tiger by Keiko Kasza
I Love My New Toy! by Mo Willems
WHEN YOU'RE ANGRY
This booklist corresponds with Lesson 5 in Strong Start: Pre-K. In this lesson, young children learn to understand the physical signs of anger in their bodies, identify common situations that might lead people to feel angry, and determine if responses to anger are done in "Ways that Help" or "Ways that Hurt." Use these books to deepen children's understanding of anger and how to deal with it in constructive ways.
The Anger Monster by Jennifer Anzin
When Sophie Gets Angry—Really, Really Angry… by Molly Bang
Josh's Smiley Faces: A Story About Anger by Gina Ditta-Donahue
Just Being Me #1: I'm SO Mad! by Robie H. Harris
Sometimes I'm Bombaloo by Rachel Vail
WHEN YOU'RE HAPPY
This booklist corresponds with Lesson 6 in Strong Start: Pre-K. Young learners practice identifying common physical sensations associated with feeling happy, recognizing actions and situations that are more likely to lead to this positive feeling, and using a "Happy Talk" technique to cope with adverse situations in a positive way. This list of books can help promote children's awareness of happy feelings and celebrate fun and positivity.
I Like Myself! by Karen Beaumont
Fun Is a Feeling by Chara M. Curtis
Stand Tall, Molly Lou Melon! by Patty Lovell
Beautiful Oops! by Barney Saltzberg
Super-Completely and Totally the Messiest by Judith Viorst
WHEN YOU'RE WORRIED
This booklist corresponds with Lesson 7 in Strong Start: Pre-K, in which children are taught to apply specific behavioral, affective, and cognitive skills to situations that might cause them worry and anxiety. The following books can help children deal with feelings of worry that they may encounter in new or scary situations.
Even if I Did Something Awful by Barbara Shook Hazen
Wemberly Worried by Kevin Henkes
The Kissing Hand by Audrey Penn
The Good-Bye Book by Judith Viorst
Owl Babies by Martin Waddell
BEING A GOOD FRIEND
This booklist corresponds with Lesson 8 in Strong Start: Pre-K. In this lesson, children learn and practice some basic interpersonal communication skills, such as using a nice voice, being a good listener, and using appropriate body language. The following books are a great way to teach and reinforce important friendship skills.
We Are Best Friends by Aliki
Do You Want to Be My Friend? by Eric Carle
How to Grow a Friend by Sara Gillingham
Enemy Pie by Derek Munson
Yo! Yes? by Chris Raschka
SOLVING PEOPLE PROBLEMS
This booklist corresponds with Lesson 9 in Strong Start: Pre-K, in which children are taught how to resolve peer problems by applying their skills for coping with anger and using Happy Talk. The books on this list can help demonstrate how children can resolve interpersonal issues positively inside and outside the classroom.
Move Over, Twerp by Martha Alexander
I Can't Wait by Elizabeth Crary
I'm Frustrated by Elizabeth Crary
Bet You Can't by Penny Dale
Chester's Way by Kevin Henkes
Words Are Not for Hurting by Elizabeth Verdick and Marieka Heinlen
Use the books in today's post to start important conversations with young children and teach them key social-emotional skills in a fun and engaging way. And if you're an educator, check out the evidence-based Strong Start: Pre-K curriculum, developed by a team of educational and mental health experts and proven to help increase young children's knowledge of healthy behavior.
---
By Sara A. Whitcomb, Ph.D., & Danielle M. Parisi Damico, Ph.D.
Part of the Strong Kids™ series of curricula, Strong Start is the fun, easy way to help young children develop the social-emotional skills they need to build a strong foundation for school success. Through engaging classroom activities, children learn about emotions and the social-emotional skills they'll use for the rest of their lives: managing anger, reducing stress, solving interpersonal problems, and more. This scientifically based curriculum runs for 10 weeks, and lessons are easy to fit into your existing schedule.
Topics
Tags