10 Simple, Low-Cost Scaffolding Tools You Can Use in Your Classroom
May 11, 2021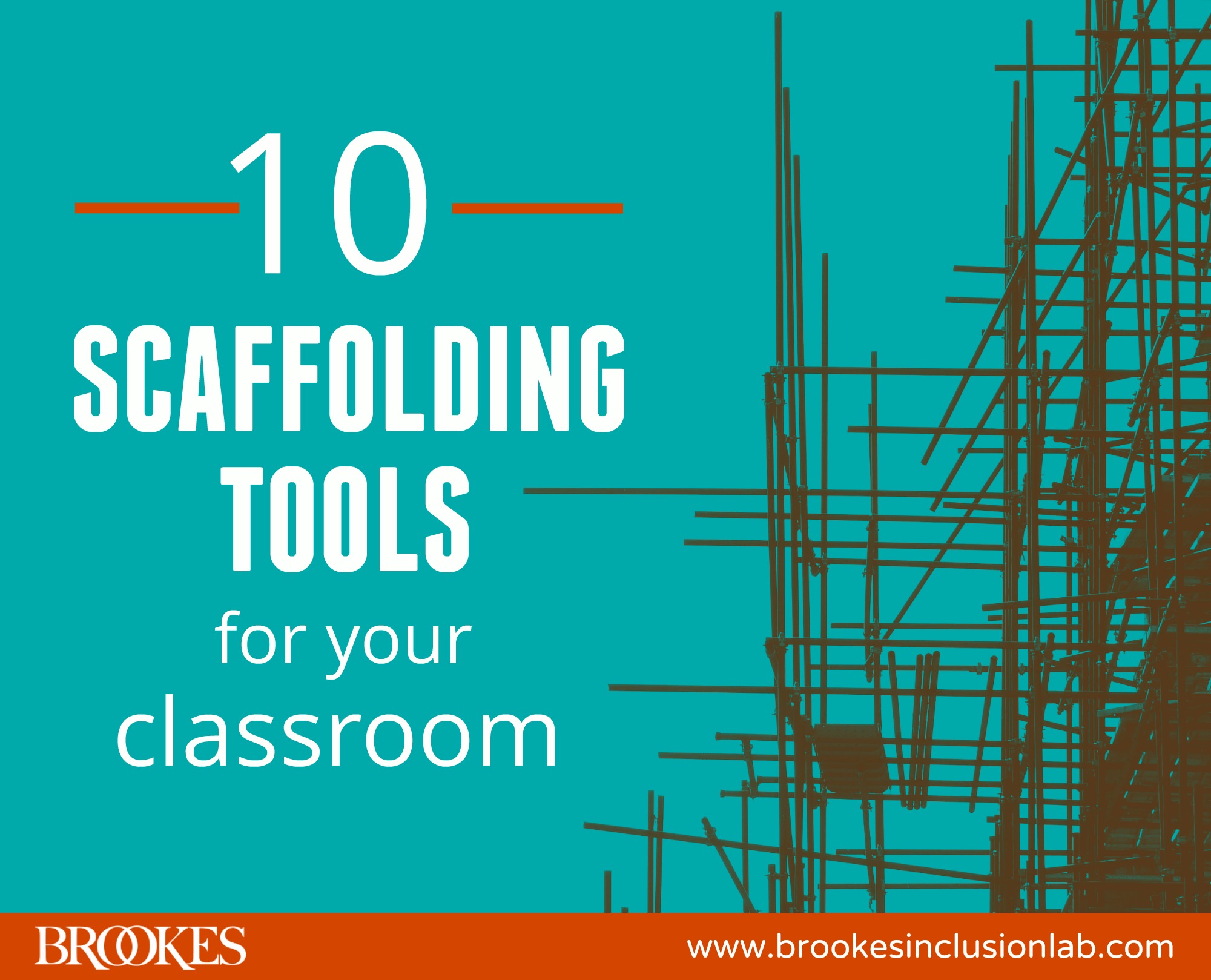 What types of scaffolding tools and strategies do you use in your inclusive classroom? These temporary supports—gradually faded and removed when students no longer need them—are a highly effective way to meet the needs of diverse learners and help all your students learn new concepts and skills. Many educators already have an array of scaffolds in their teaching toolbox, but maybe you're looking for a few more easy-to-use, low-cost suggestions you can try with your students.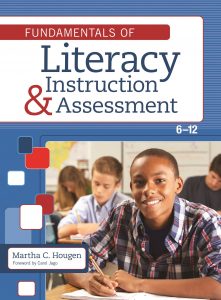 In today's post, we highlight 10 of our favorite examples of scaffolds that any teacher can implement in the classroom. Adapted from Fundamentals of Literacy Instruction and Assessment, 6–12, edited by Martha C. Hougen, many of these suggestions focus on supporting language and literacy skills, though they can be easily adapted to other classes and contexts. Which ones do you use already? Are there other favorites we should add to this list? Let us know in the comments below!
Picture support for vocabulary. Whenever it's appropriate and possible, apply a picture to a new vocabulary word you're teaching. When students connect the word to a visual representation of it, they're more likely to remember its meaning.
Highlighting tape. This trick is especially useful when students are asked to locate specific things within a text, such as roots, base words, affixes, or other words or word parts. Give them colorful highlighting tape to help your students mark and keep track of what they've identified.
Graphic organizers. Used in many classrooms for many different purposes, graphic organizers are a great and versatile addition to your toolbox. They can help students document their thinking; visually represent their understanding of a story or an informational text; and map out texts before, during, and after reading. (If you've thought about using this tool but you're not quite sure how to get started, this video shows an example of a teacher filling out a graphic organizer with her students, and this clip is a quick, sketchnote-style introduction to the benefits and types of graphic organizers.)
Manipulatives. Tactile, hands-on learning tools can be useful in many contexts, including word work, concept sorting, and story writing. Some examples of manipulatives are vocabulary cards, story dice, word games, magnetic letters for spelling practice, and 3D models of stories or parts of stories. (It can be relatively easy to make your own inexpensive learning tools; see this post for five neat ideas for DIY manipulatives one teacher came up with, using materials from the dollar store.)
Bookmarks. Some students may have difficulty finding their place in texts or staying on track when they're reading. A simple paper or cardboard bookmark can be a simple, low-or-no-cost solution to help them stay on point.
Sentence stems. When you're asking students to develop sentences that include new vocabulary or that incorporate multiple ideas, some learners may feel stuck if they're asked to "start from scratch" with challenging concepts. Consider providing them with sentence stems so they have a starting point for their thoughts. (Check out these two blog posts for some good examples of sentence stems and how they're used in the classroom.)
Question cards. As your students work through stories and informational texts, question cards can be a good tool for helping them focus. Cards can be printed with thought-provoking questions about the main ideas and themes of the story, character decisions and motivations, key supporting details, and other important facts and ideas about the text.
Quick-reference lists. Printed lists of essential facts can provide learners with the support they need to read and understand new words. For example, lists of common Greek and Latin roots can be a big help when students are working to decode content area words, and lists of common prefixes and suffixes are a valuable support for students striving to decode multisyllabic words.
Discussion roles and directions. During class discussions, some students may spend time worrying about what you expect from them and what they're supposed to be doing. Defuse fears by clarifying roles and responsibilities before a class discussion. Post directions and expectations on the board or pass them out so students will have an easy reference to keep on their desks during the discussion.
Entrance and exit slips. These simple tools, given at the beginning and end of class, are an effective way to help students be accountable for their learning. Use them to encourage students to ask and answer questions, make connections between lessons, and reflect on what they learned. (This article gives you a good short introduction to how entrance and exit slips are used, complete with a few real-life examples.)
Use the scaffolding suggestions in this article—and your own creative ideas—to support the reading and writing, problem-solving, and independent critical thinking skills of all your students. And think of your scaffolding tools like the platforms that support workers as they paint a tall building. Use them as necessary, and then remember to reduce and remove the scaffolds when your students make progress and don't need them anymore.
Have a favorite scaffolding tool or strategy? Tell us about it in the comments below!
EXPLORE THE BOOK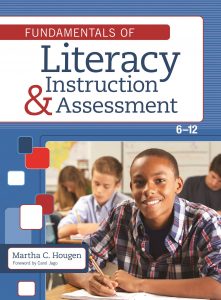 Fundamentals of Literacy Instruction and Assessment, 6–12
Edited by Martha C. Hougen
A perfect first text on adolescent literacy, this expertly organized volume covers all the fundamentals of how reading and writing skills develop in older students and how to teach literacy within key academic content areas: language arts, math, science, and history.
Topics