10 Tips for Building a Collaborative Coaching Partnership
August 17, 2023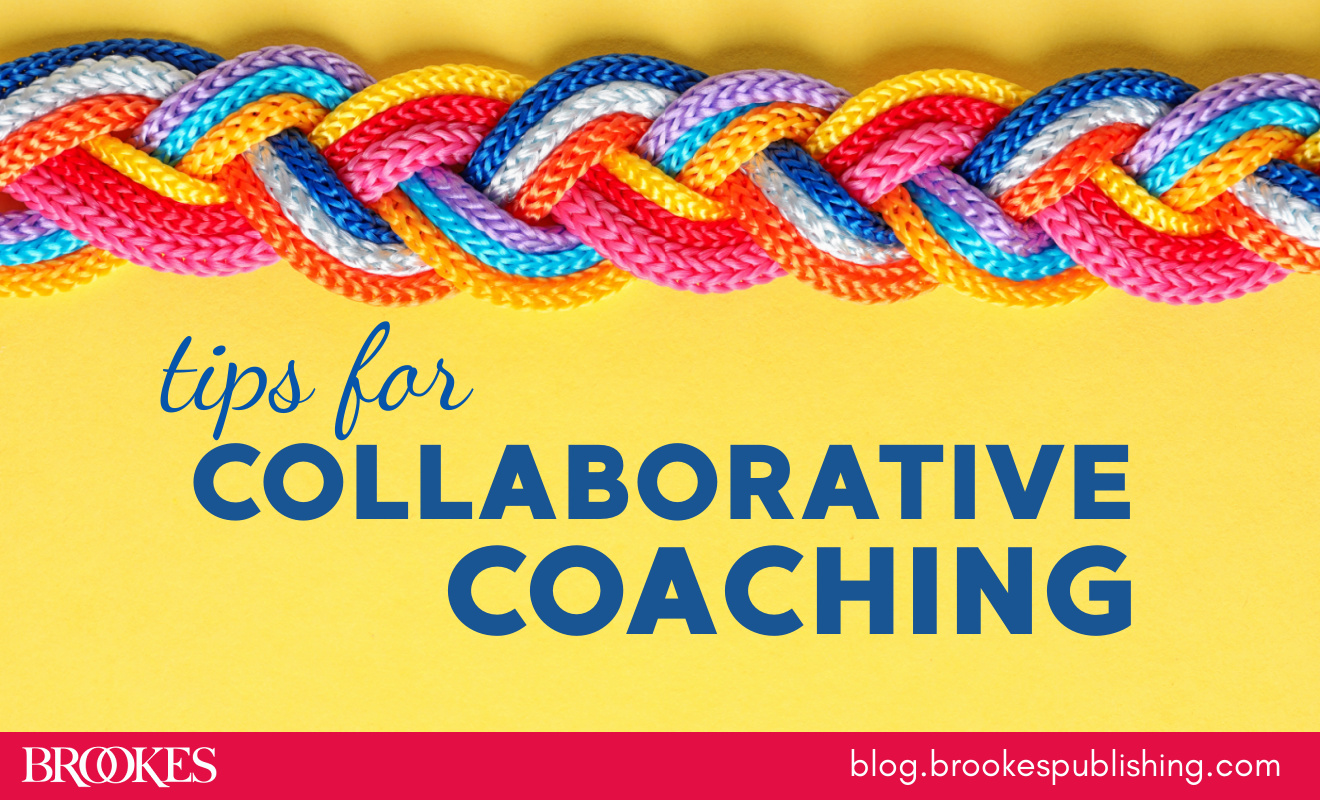 Used in programs across the U.S. and around the world, Practice-Based Coaching (PBC) is a research-based coaching framework for supporting early childhood practitioners' use of evidence-informed teaching practices. Effective PBC occurs in the context of strong collaborative partnerships, in which the coachee and coach work together to assess the coachee's strengths and needs and design a solid plan for supporting implementation of recommended practices.
Excerpted and adapted from the book Essentials of Practice-Based Coaching (the first comprehensive guide to this popular approach), today's post offers 10 strategies coaches can use to build successful and respectful collaborative partnerships with early childhood practitioners.
Develop a coaching agreement. Come to an agreement about the types of experiences that will best support the coachee's learning and practice. Each coaching agreement should reflect the unique strengths, needs, priorities, and motivations of the coaching partners, but most coaching agreements have common elements. Consider details such as:
When and how will coaching sessions occur? How frequently?
How will each coaching partner prepare for goal setting, observations, and reflection and feedback?
What information is considered confidential and what might be shared with others and in what way?
What data will be collected or used as part of coaching and why?
Respect the coachee's time. Begin the session on time and limit your session to the agreed-upon length. Build your schedule around the coachee and prioritize their availability. Signal transitions and make concrete plans (e.g., "It looks like we've got 5 more minutes. What should be our next steps?").
Build goals collaboratively. Come to a mutual agreement about the focus of coaching. Coachees who took active roles in developing implementation goals and action plans reported more positive relationships with their coaches.
Observe the coachee. Spend time in the coachee's practice context or observe what occurs via video. Coachees who reported more time spent by coaches observing and completing strengths and needs assessments report higher levels of alliance with their coaches.
Be a learning partner. Actively seek to learn about the practice culture and the cultures of the coachees, children, and families. Approach each interaction as a learning partner. You might also make an effort to attend and actively participate in professional development events with coaches so you hear the same content. Be sure to make connections between the professional development events and the coachee's practice context.
Build your interpersonal skills (Pierce, 2015). Use active listening strategies to strengthen your partnership. Use these strategies:
Summarizing ("It sounds like…is that right?")
Open-ended questions ("Why is that important to you?")
Affirmations ("Your team has been working really hard, and it shows").
Make connections and be goal oriented in collaborations (Pierce, 2015). Make connections with the coachee's previous accomplishments ("Let's look back at what we've accomplished so far…") and keep conversations goal oriented ("This week your goal was…"). Use collaborative language—for example, simply using words like "we" and "our" signals teamwork.
Communicate clearly. Practice implementation is often complex, so effective coaches communicate clearly about small steps to take along the way. They explain concepts and offer examples, and they avoid jargon that might not be readily understood.
Celebrate successes. Share celebrations of the coachee's practice implementation and the effects on child learning. Small successes can make a big difference. You may want to:
Congratulate a coachee on an accomplishment by text or e-mail.
Treat coachees to a small care package, such as a paper sack with a note and a tea bag, hot cocoa mix, or healthy snack.
Keep a handful of colorful index cards in your coaching kit. Leave a positive note behind after your coaching session.
After observing a coachee's practice implementation, send a note by asking if you can share the example with other coachees.
Continue to grow as a coach. Reflect on your own strengths and needs around coaching practices. Seek feedback from your coaching partners about what is working (or not) and adjust your approaches based on feedback.
Successful PBC begins with carefully establishing rapport and continuing to build collaborative partnerships over time. Use the 10 tips in this post as an overview, and get the book for more in-depth guidance on using the Practice-Based Coaching framework.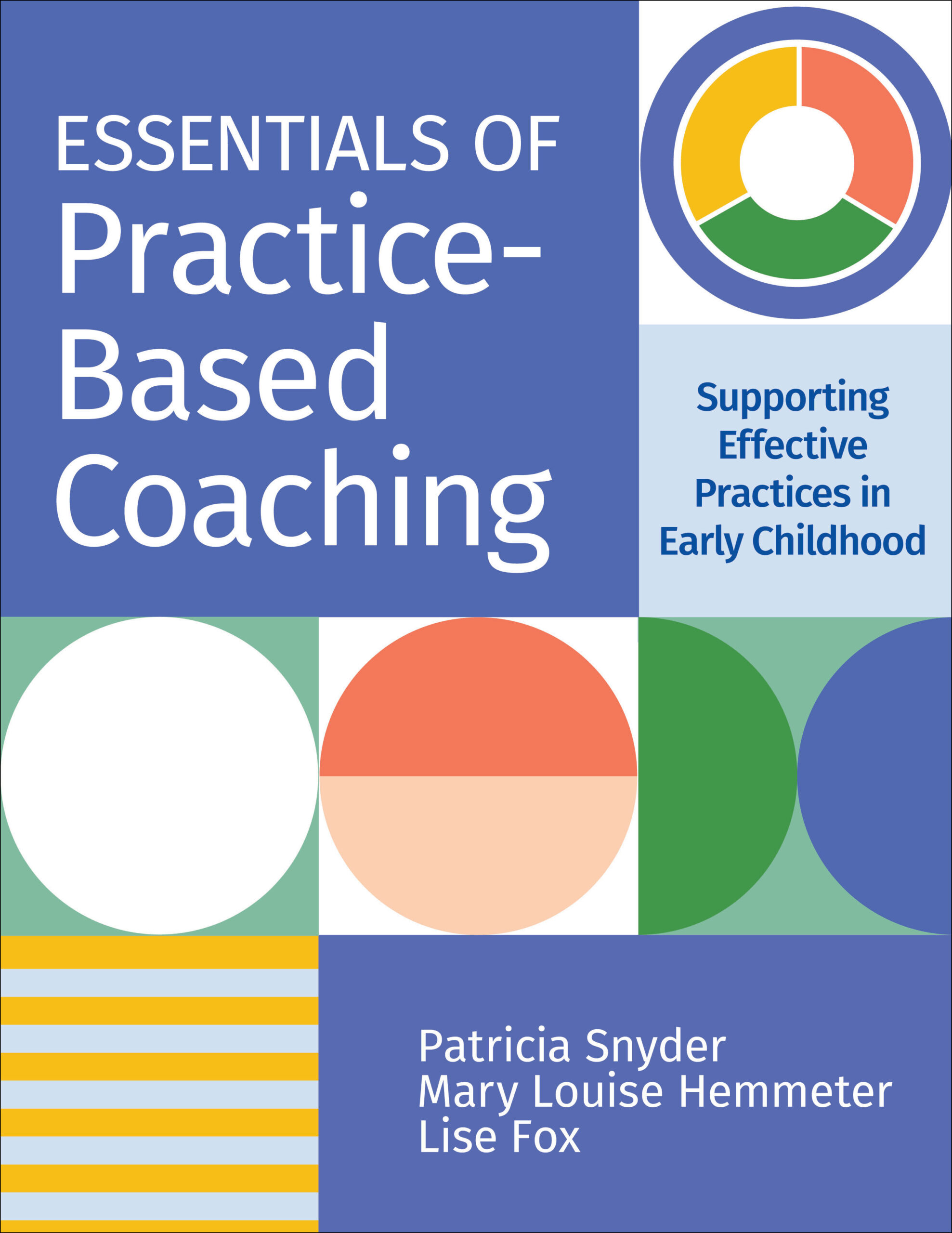 Essentials of Practice-Based Coaching
Supporting Effective Practices in Early Childhood
By Patricia Snyder, Ph.D., Mary Louise Hemmeter, Ph.D., & Lise Fox, Ph.D.
Ideal for use in professional development, this research-to-practice resource gives readers an in-depth overview of the Practice-Based Coaching framework and a complete guide to implementing its three key components: shared goals and action planning, focused observation, and reflection and feedback.
LEARN MORE
Reference
Pierce, J. D. (2015). Teacher–coach alliance as a critical component of coaching: Effects of feedback and analysis on teacher practice [Unpublished doctoral dissertation]. University of Washington
Topics
Tags