Resource Roundup: 5 Essential Books on Coaching
February 28, 2023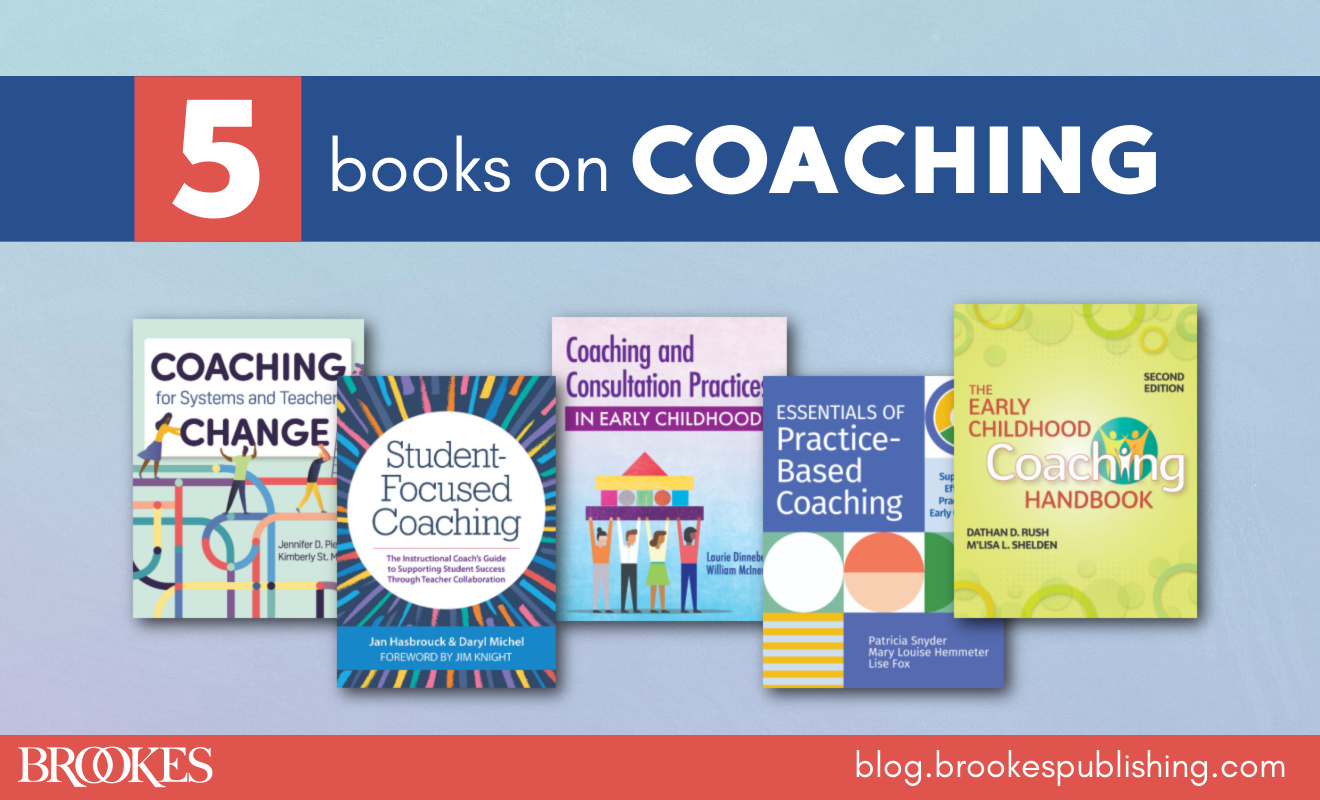 Schools and programs are increasingly turning to evidence-supported coaching frameworks for their professional development efforts. Why? Because coaching partnerships and other models of professional collaboration have proven to be among the most effective methods to help educators reflect on and improve current practices, integrate and master new skills, and improve outcomes for all learners.
The benefits of coaching extend to anyone who works with children and their families, including early childhood practitioners, K-12 teachers, and other service providers. To help you determine which coaching approach might be right for your instructional team or program, we've rounded up five essential coaching resources to consider adding to your professional development toolbox.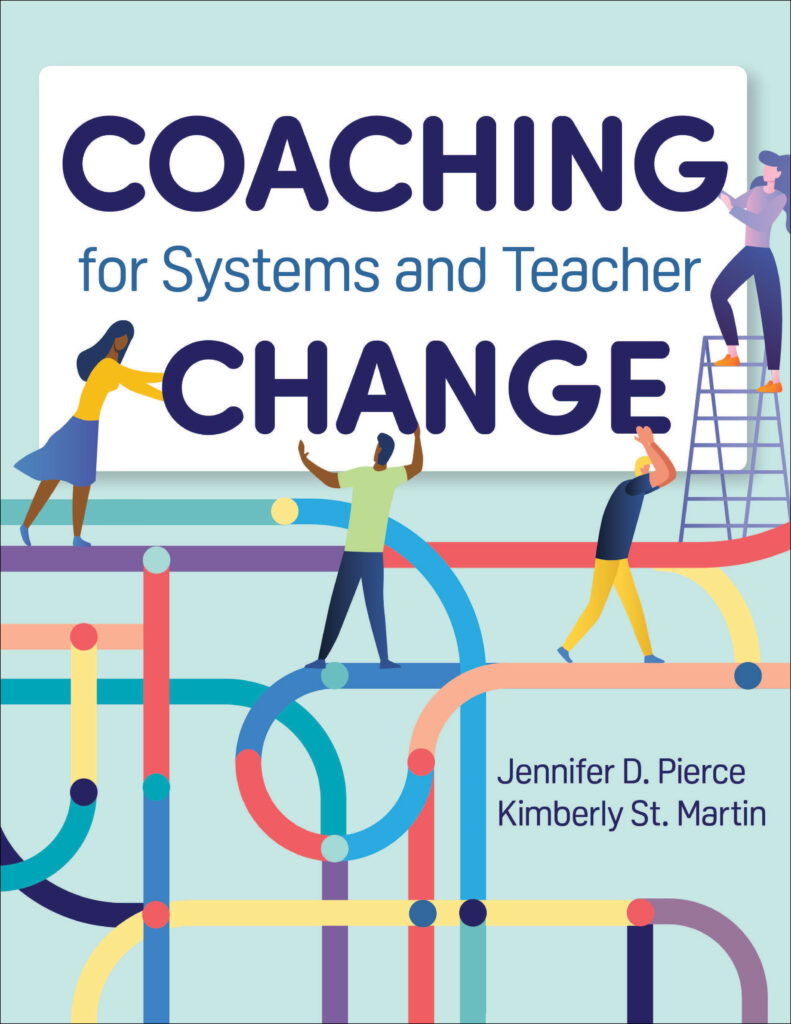 Coaching for Systems and Teacher Change
Jennifer D. Pierce, Ph.D., & Kimberly St. Martin, Ph.D.
Age range: PreK-12
In a nutshell:
Whether you're engaged in a one-on-one coaching partnership or working on big-picture systems-level change with an administrative or instructional team, this book offers comprehensive preparation for every aspect of the coaching process. Through real-world examples and ready-to-use strategies and resources, readers will learn the foundations of effective coaching, the basics of building mutually beneficial partnerships with coachees, guidance on applying the principles of systems-level change to the coaching process, and more.
Practical materials:
Make your coaching journey easier with 30 downloadable coaching tools, including a Coaching Implementation Checklist, a tool for Calculating the Fiscal Costs of Coaching, and a Coaching Self-Assessment.
Rave review:
"A fantastic and timely resource . . . grounded in research and full of practical tools that will help to increase the impact of coaching in schools."—Jenni Donohoo, Education Consultant, Praxis-Engaging Ideas
---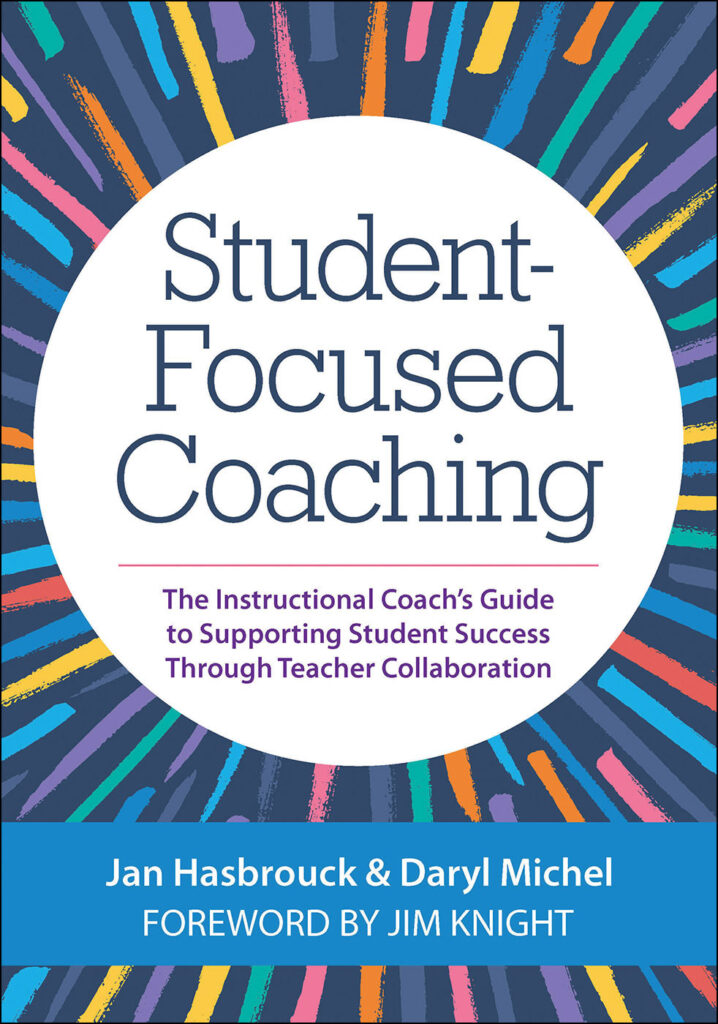 Student-Focused Coaching
The Instructional Coach's Guide to Supporting Student Success Through Teacher Collaboration
Jan Hasbrouck, Ph.D., & Daryl Michel, Ph.D.
Age range: K-12
In a nutshell:
This is an all-in-one guide to a specific, widely used model: Student-Focused Coaching (SFC), which supports academic success for all students by helping instructional coaches build cooperative professional relationships with K-12 educators. Instructional coaches will receive step-by-step guidance on mastering the SFC model's three roles of coaching (Facilitator, Collaborative Problem-Solver, and Teacher/Learner), developing practical strategies for partnering with teachers to address academic, behavioral, and social-emotional challenges, and more.
Practical materials:
Readers will get digital access to 20+ pages of downloadable worksheets, checklists, tracking sheets, and self-assessments.
Rave review:
"An incredibly practical and interactive resource for any instructional coach, whether they are new in their role, a seasoned veteran, or anywhere in between. An invaluable resource that coaches will reach for again and again!"—Molly Alcantar, Instructional Coach, Washington Elementary School, Vancouver Public Schools
---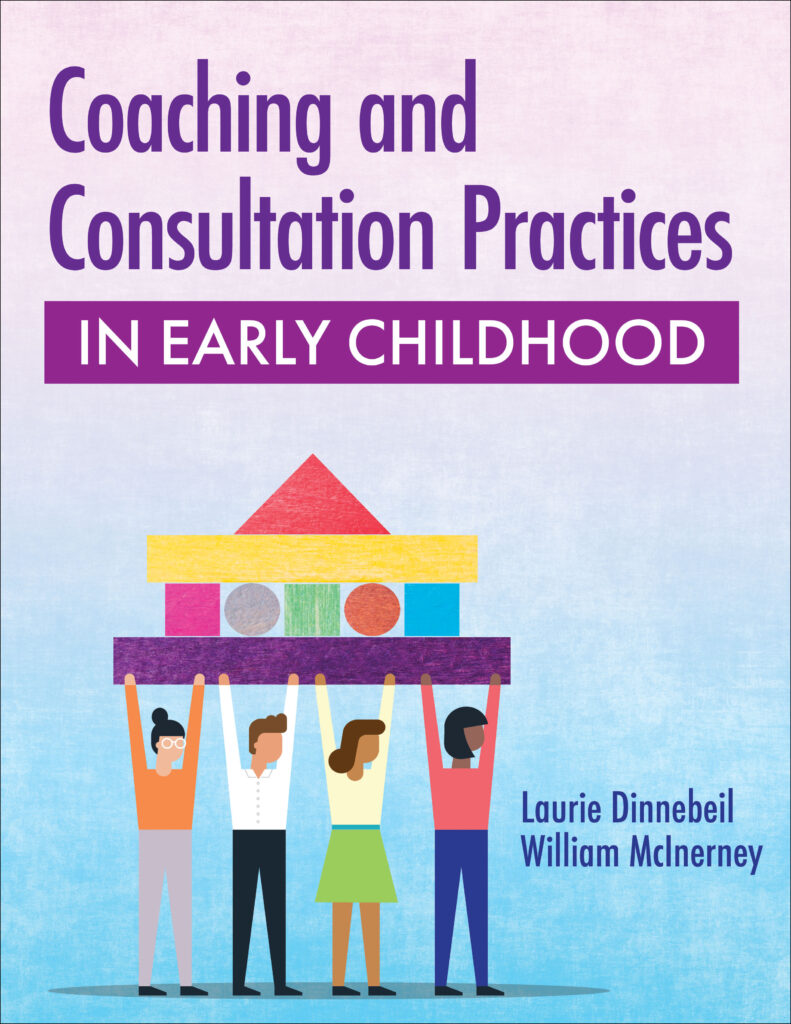 Coaching and Consultation Practices in Early Childhood
Laurie A. Dinnebeil, Ph.D., & William F. McInerney, Ph.D.
Age range: Birth to five
In a nutshell:
The authoritative product of the authors' years of experience in early intervention and special education, this book is an indispensable roadmap to multiple models of professional collaboration in early childhood. Equally useful as a professional resource or a textbook for courses on coaching and consultation, the book presents an engaging mix of case examples, discussion questions, and group activities to help readers master every phase of a successful collaborative relationship. Includes a chapter on maximizing the benefits of tele-intervention, mobile coaching, and remote consultation.
Practical materials:
More than 25 downloads—including progress monitoring forms, action plans, a planning matrix, self‐assessments, and coaching session sample logs—help lay the groundwork for successful coaching and consultation.
Rave review:
"A masterful resource for coaching and consultation practices…The emphases on adult learning and performance feedback will propel teachers and other professionals towards fidelity to evidence-based practices."—Robin McWilliam, Ph.D., Professor, Special Education and Multiple Abilities, University of Alabama, Director, EIEIO
---
Essentials of Practice-Based Coaching
Supporting Effective Practices in Early Childhood
Patricia Snyder, Ph.D., Mary Louse Hemmeter, Ph.D., & Lise K. Fox, Ph.D.
Age range: Birth to five
In a nutshell:
Many early childhood programs and coaches rely on Practice-Based Coaching (PBC) to ensure that professionals are effectively implementing the latest evidence-based methods. Now the popular PBC framework has a definitive research-to-practice guide written by the experts who developed it! This book has everything readers need to help practitioners promote healthy, age-appropriate development in infants, toddlers, and preschoolers. Learn how to develop collaborative partnerships between coach and coachee, write effective goals and action plans, give supportive and constructive feedback, and more.
Practical materials:
The book includes 30+ downloadable resources, such as coaching data collection forms, a coaching strategies quick reference guide, checklists, and organizational templates.
Rave review:
"Thoroughly researched and thoughtfully designed…integrates evidence and recommended practice with the implementation strategies and procedures for early childhood educators to apply the model in their programs." Juliann Woods, Ph.D., SLP-CCC, Professor Emeritus, Communication and Early Childhood Research and Practice Center, Florida State University
---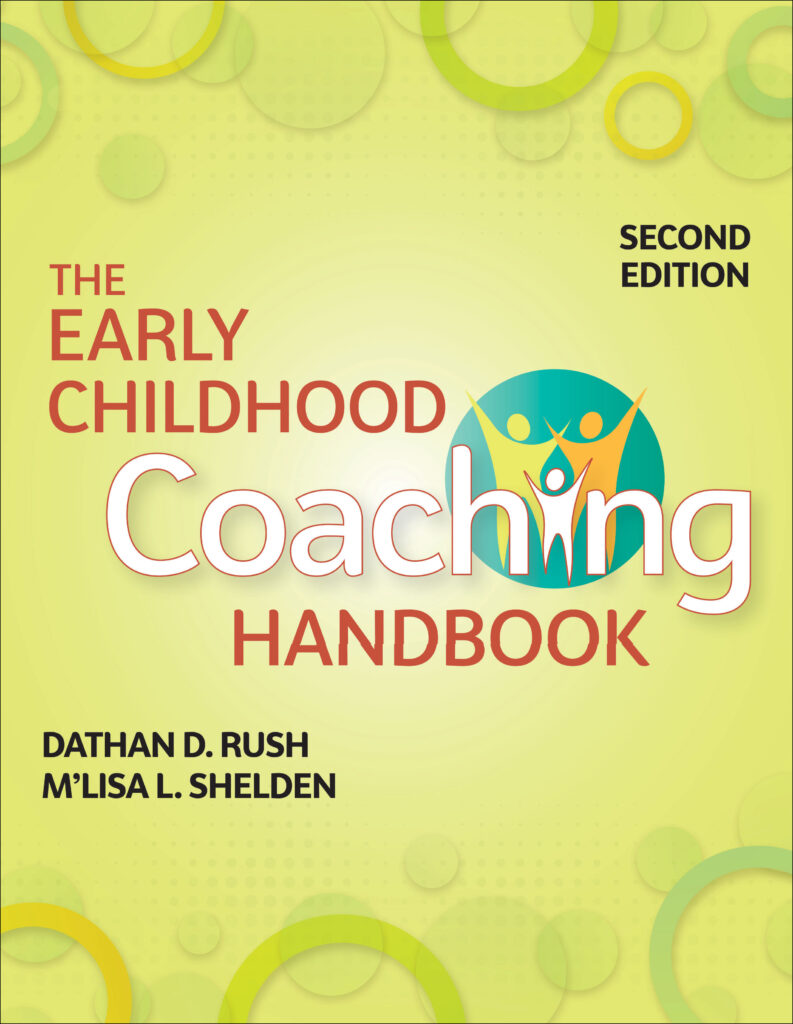 The Early Childhood Coaching Handbook, Second Edition
Dathan D. Rush, Ed.D., CCC-SLP, & M'Lisa L. Shelden, PT, Ph.D.
Age range: Birth to five
In a nutshell:
Like the popular first edition, the new edition of this handbook walks you step‐by‐step through the five characteristics of successful early childhood coaching practices: observation, action, reflection, feedback, and joint planning. You'll learn about the essential qualities of effective coaches and discover how to adjust coaching techniques to meet the specific needs of educators, parents, and caregivers. Plus you'll get new content inspired by user feedback, including updated research, the latest evidence‐based practices, and almost 80 pages of sample scripts and scenarios.
Practical materials:
Help cultivate ongoing coaching success with a host of downloadable resources, including a Coaching Plan, Framework for Reflective Questioning, Coaching Practices Rating Scale, and Coaching Log.
Rave review:
"A powerful book…Rush and Shelden have provided rich descriptions, powerful examples and specific content of the practice and its application to natural learning practices for families and young children."—Mary Henricks, former preschool teacher, home visitor, and coach
---
Use the resources in today's post to help your team or program create, maintain, and evaluate successful coaching relationships: a proven and powerful strategy for boosting the skills of practitioners, empowering parents and families, and ensuring high-quality learning experiences for children of all ages.
Topics
Tags