10 Ways to Foster a Caring Classroom Community
February 1, 2022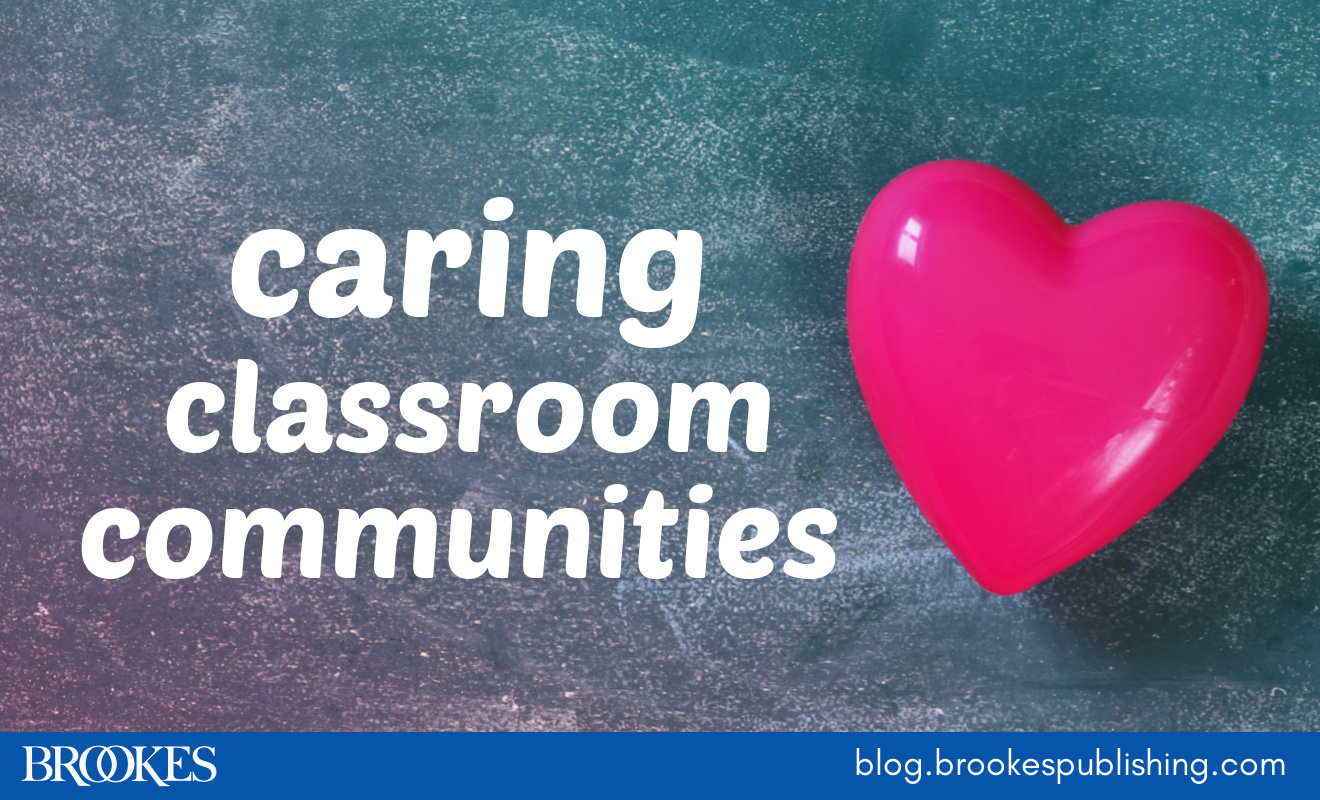 As the COVID-19 pandemic continues to affect daily life for students, families, and your fellow educators, fostering a caring classroom community has never felt more important. Even in the best of times, it's vital to actively create an environment where all students feel respected and accepted—but in times of global trauma and widespread family challenges, the kids you teach need that sense of safety and belonging more than ever.
Today's post, excerpted and adapted from The Social‑Emotional Learning Toolbox by Kathy Perez, offers 10 creative ways you can establish and nurture a caring classroom community. From Morning Meetings to Friendly Fridays, these fun and effective ideas will help you create a learning environment where kindness rules and every child feels welcome and connected.
"Me" Posters
To get to know your students better, have them create a "Me" Poster at the start of the school year. Give them some starting points using basic pictures or shapes, and then ask students to customize the posters. This activity can give you valuable information about who your students are and their interests and goals—even more than you might get just by chatting with them.
Morning Greetings
Start your students' school day right! Greet every child at the door with a smile and say their name. For example, stand in the doorway to await students' arrival each morning and greet them with a handshake, fist bump, or "high 5," teaching them the value of making connections. Call each student by name and ask how they are doing. If you're absent, leave notes for your guest teacher so they can continue the same routine.
Welcome Doors
Another way to create a welcoming environment from the start is to decorate your classroom door. You can use a theme or just words, but make the message clear: I want you here to learn! Here are some fun ideas for door themes:
Welcome the New Bunch!—Use student photos to display their faces on apples that are on a large tree.
Oh, the Places You Will Go—Use student photos to display students' faces on balloons with a welcome message.
Celebrate Our Differences—Create a large rainbow fish with students' faces as the scales. The message encourages diversity (the rainbow fish has many colors).
Winners Enter Here: Success in Progress!—Make an Olympics-themed door with students' names written on Olympic medals.
Welcome to [Teacher Name]'s Nest—Create an image of a large tree on the door and place tiny birds on the branches with students' names on them.
Question of the Day
Begin your morning meeting by having, students answer a random question of the day. These questions could be anything from "What makes you happy? Sad? Angry?" to "If you could change a color in the crayon box, what would it be and why?" Students' answers will help your entire classroom community get to know each other and enjoy a brief conversation before the day gets started.
Student Success Celebration
Plan a party every year and invite students and their parents to celebrate individual and group successes. Each student can make a paper heart and write down reflections on their own success (where and how they have grown and developed recently). These "success hearts" can be put on your door frame to greet children and parents as they enter the classroom. (Parents who can't attend a party at school can be invited to participate by creating a paper heart at home and inscribing it with the recent successes they've seen from their child.)
Friendly Fridays
Here's a fun activity that your students might look forward to doing at the end of each school week. Put together a jar of popsicle sticks, one for each student, and write their names on the sticks. One at a time, call the students up to pick a stick and keep the name a secret (which most kids love to do!). Have them return to their desks and create a unique and friendly note or card to give to the classmate whose name they picked. Students will look forward to giving and receiving these notes, and it's a great way to build caring connections in your classroom.
Sticky Note Brainstorming
This brainstorming activity is an excellent way to promote relationship building and help student learn to listen, take turns speaking, prioritize ideas, and communicate in a respectful way. First, seat students in small groups and provide each table with a supply of sticky notes. Then pose an open-ended question, set a time limit, and give students a moment to think before writing. At your cue to start writing, each student writes down as many answers as they can think of—one idea per sticky note—and sticks it to the center of the table. The goal is to generate as many ideas as possible and cover the table with sticky notes! At the end of each round, students review one another's ideas and select four to six of their favorite responses that they agreed on and add it to the class "Graffiti Board" (a poster with the topic written at the top). This activity is great to use as an "activator" at the beginning of a lesson to harvest students' background knowledge about a topic, or as a "summarizer" at the end of a lesson so that students can share what they found memorable.
Helping Hands
Children create this collaborative class project one hand at a time by tracing the shape of their hand on construction paper. Ask your students to create their own unique design on their hand and write a friendly idea on it about kindness or patience, such as "Say hi to someone in the lunchroom" or "Let a classmate borrow a pencil." As an extension of the activity, you can pair students up and have them share their hands and their positive ideas with each other. Then make a Helpful Hand Collage to display in the classroom as a reminder of ways be friendly and helpful.
Reporter and Recorder
In this activity, one student plays the role of Reporter and the other plays the role of a Recorder. Start by giving the Reporters a topic area and allowing a few moments for them to think. Then, when you say "go," have each Reporter explain the topic clearly to the Recorder. The Recorder summarizes the key ideas from the Reporter on paper. When time is up, the Reporter and Recorder switch roles with a new topic or question. This activity builds community while helping students learn how to explain ideas and take notes effectively (complex skills that require a lot of practice).
Letter to Self
At the end of your school year, have your students write a letter to their future self to be opened when they graduate from high school. These can be sent home to parents as keepsakes with instructions on how to create a time capsule of artifacts from the school year to revisit upon graduation. Your students may find that projects like these help them reflect on their own lives and progress years later.
We hope today's post gave you some good ideas for building welcoming and caring classroom communities. For a great practical guide to working social-emotional learning into your curriculum throughout the day, be sure to check out the book by Kathy Perez!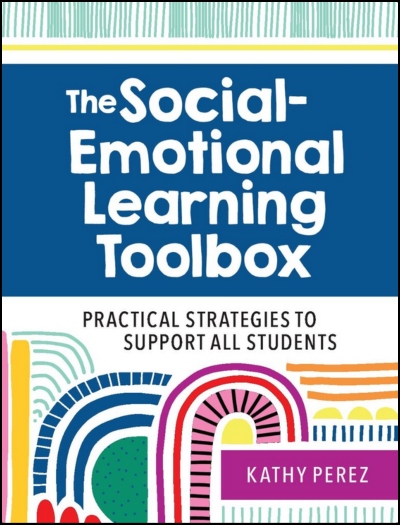 The Social Emotional Learning Toolbox
Practical Strategies to Support All Students
By Kathy Perez, Ed.D.
Many teachers report that they lack the tools and time to effectively support social-emotional learning (SEL). Help is here with this practical introductory guide that shows K-5 teachers how to infuse their existing curriculum and routines with high-quality, evidence-based SEL instruction. Created by a seasoned educator with three decades of experience, this engaging, research-supported guidebook is filled with classroom-tested tips and techniques that help any teacher make SEL an integral part of each school day.
EXPLORE IT NOW
Topics
Tags