11 Rules for Successful Meetings with Parents
September 13, 2016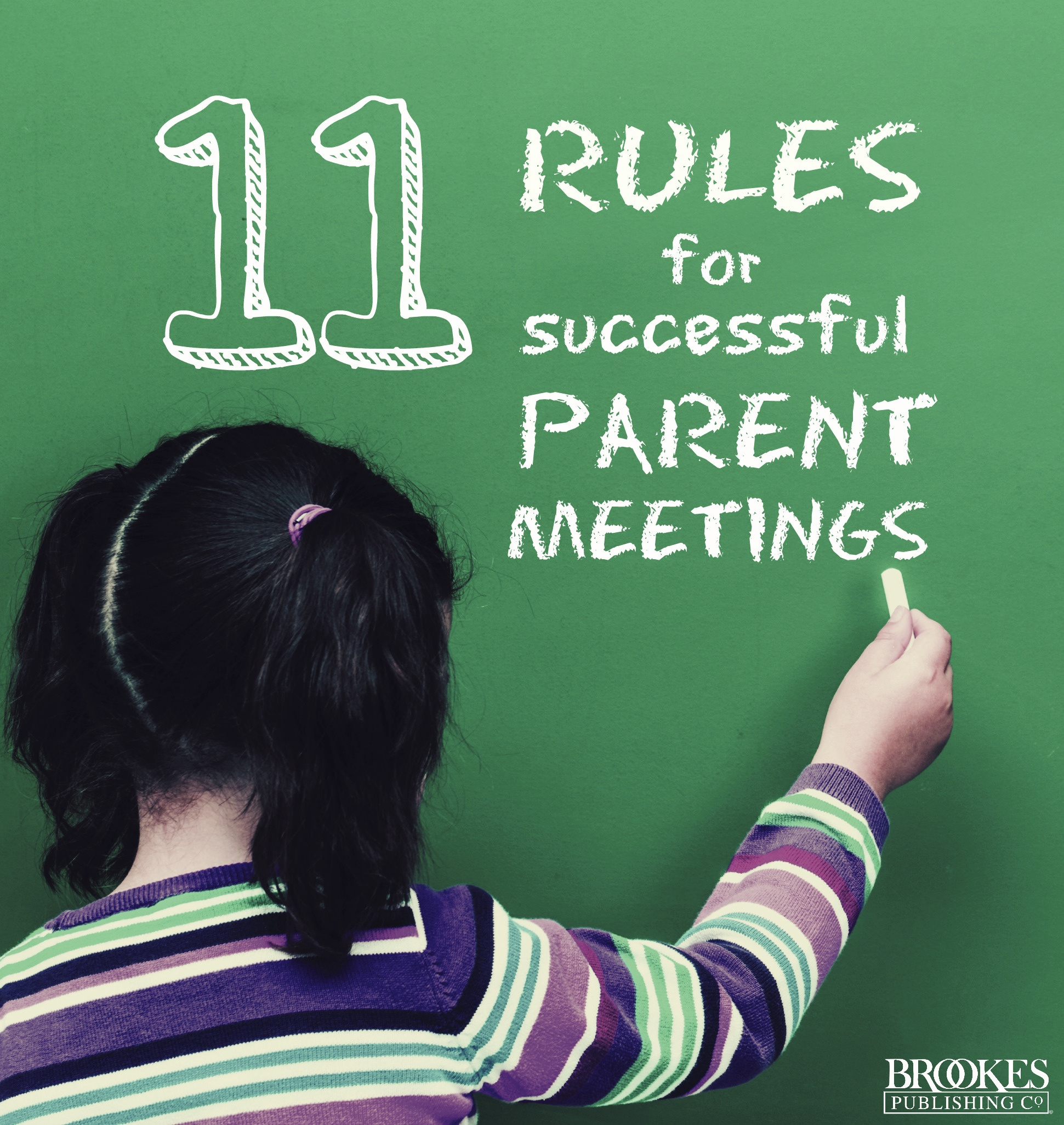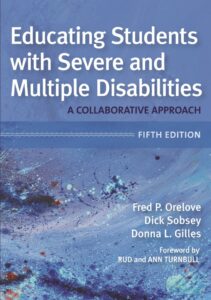 Building strong partnerships with parents is an essential part of ensuring the best outcomes for all students, with and without disabilities. And meetings with parents—whether they're IEP meetings or other, more informal planning sessions—are a prime time to strengthen these relationships so that each child benefits from a committed, highly functional educational team.
How can you make the most of school meetings and sidestep some of the most common pitfalls? Today's post brings you 11 practical tips for successful meetings with families. These were excerpted and adapted from the new fifth edition of Educating Students with Severe and Multiple Disabilities, edited by Fred P. Orelove, Dick Sobsey, and Donna L. Gilles.
Schedule with care.
Don't just send a form letter—talk about upcoming meetings with parents well before you schedule them. Be sure to ask about the family's scheduling preferences, too. Not only does this communicate a welcoming attitude, it also increases the likelihood that parents will attend the meeting.
Encourage student participation.
Whenever possible, students should be present at meetings and fully participate in them. Make this clear to parents and the student ahead of time. If the student can't attend the planning meetings for whatever reason, discuss this in advance and draw up a plan to assess student preferences and incorporate them into the education plan. (For guidance on getting started with student-directed IEPs, see this blog post.)
Welcome guests (even little ones).
Some parents might want to bring infants or young children to the meeting rather than leave them at home with another caregiver. Be accommodating whenever possible; remember that in some cultures, infants stay with their mothers continually for their first year or longer. Tell parents they're also welcome to invite other adults who are involved in the student's care or learning.
Communicate a clear purpose.
If you tell parents that the meeting will be a time to discuss goals, objectives, and teaching methods, be sure these topics are open for group discussion and the plan isn't predetermined. Sometimes, parents are told that the meeting will welcome their input—but when they arrive, they're asked to sign a pre-prepared plan. Some parents may passively accept the plan while feeling resentful, and others will demand that the planning process start over. Neither scenario is the best use of everyone's time, or the best path to an effective education plan.
Invite an interpreter.
Does the family need an interpreter at the meeting to help facilitate communication? As you make arrangements, be sure to invite the family to help choose the interpreter. Meeting with the interpreter ahead of time is also a good idea; it'll give you a chance to ask him or her for recommendations on communicating respectfully with the family.
Don't delay.
Always start the meeting on time or as close to on time as possible, and be sure that all team members who have a role in the meeting arrive in a timely manner. Delays can make parents anxious and send the message that their time isn't important. Sometimes a team member's absence or late arrival is unavoidable, but these should be rare exceptions. Also, make sure team members stay for the whole meeting, since "dropping in" for a few minutes communicates lack of involvement and inter­est. Effective collaborative teaming requires sharing and discussion from all team members, not a collec­tion of separate ideas.
Make introductions.
Help parents feel at ease by taking the time to introduce everyone at the start of the meeting. Consider taking the extra step of making name cards for everyone in attendance; this may be especially useful to parents who haven't had the opportu­nity to get to know all the team members. If more than two or three team members are new to them, most parents will forget some of their names and positions, which may deter them from asking important questions at the meeting.
Be time-conscious.
Tell parents up front how long you think the meeting might last. Many parents have work commitments or child care require­ments in the mix, and meetings that run longer than expected can create a big problem. If parents are worried the whole time that the meeting will run late, then they're much more likely to be anxious and distracted. Meetings that are shorter than expected can also be jarring: a parent expecting an in-depth two-hour discussion might be upset when the meeting lasts a quick 20 minutes.
Bring refreshments.
It's not a must, but offering some light refreshments and/or beverages can go a long way toward making everyone feel more welcome, relaxed, and comfortable. (Important note: If you decide not to have food or beverages at the meeting, make sure all team members are on the same page and get the memo. If coffee isn't served at the meeting, for example, a teacher shouldn't arrive with steaming coffee mug in hand.)
Resolve conflicts respectfully.
No matter how strong and positive the relationship between parents and members of the school team, there will likely be some differences of opinion and disputes from time to time. When conflict crops up, act quickly to seek a resolution that addresses the specific issue at hand and maintains the relationship between school and family. To work toward a good solution, try to find common ground, emphasize the positive qualities of the student and family, and always take the family's needs and point of view into consideration.
Consider other communication options.
Sometimes, for one reason or another, parents are simply unable to get to school meetings despite your efforts to include them. When this happens, look for other ways to get important input from the family. Some families may want to jot down ideas in a communication book, some might prefer email, and some might be able to take part in the meeting via video chat. A meeting at the home might also be considered as an alternative, depending on the family's preferences—some may find a home meeting intrusive, while others may find them more comfortable.
These are just a few tips to get you started on the path to efficient, productive parent meetings. What are your favorite strategies for making meetings run smoothly? Share them in the comments section below!
GET THE BOOK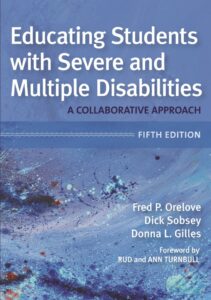 Check out Educating Students with Severe and Multiple Disabilities, a comprehensive guide to meeting the educational, emotional, and health care needs of students with severe and multiple disabilities.