18 Tips on Reducing and Resolving Conflict Between Parents and Schools
August 13, 2019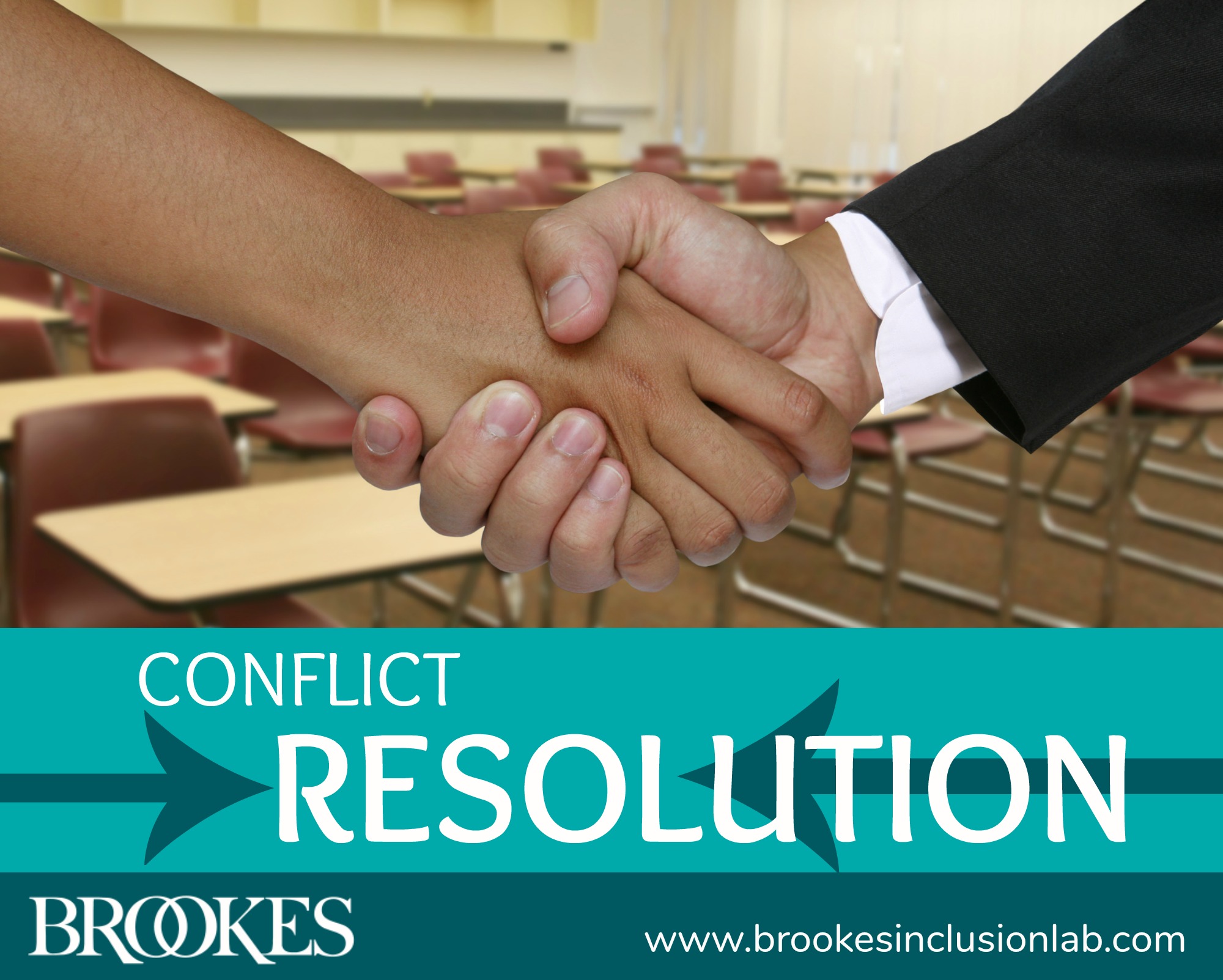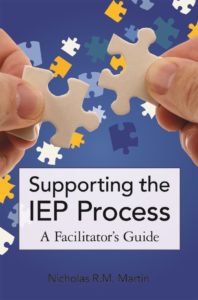 Positive and productive communication between school and home can be a big contributing factor to a student's success. But even with the best of intentions on both sides, conflict sometimes happens—and when anger flares and arguments escalate, progress can come to a standstill.
In today's post, we bring you 18 ideas for reducing and resolving conflict between families and school-based team members. Excerpted and adapted from Supporting the IEP Process by Nicholas R.M. Martin, these suggestions will help you keep the lines of communication open, collaborate effectively, and change conflict to consensus.
Nurture the dialogue between school and home
Sponsor forums for school–parent dialogue. Try scheduling a monthly forum where parents, teachers, and other personnel can come together and share ideas. To meet the needs of diverse families, provide these opportunities in Spanish and other languages, or with interpretation.
Create opportunities for positive interaction with parents. Build trust by making parents your allies and partners. Provide child care at meetings, help with transportation and scheduling issues, and show a willingness to be responsive to their specific needs.
Coordinate a unified task force with parent resources. Find out who parents look to for guidance and network with those individuals or organizations. Assign both staff and parent representatives to specific focus groups that address areas of identified need, and encourage local advocacy and parent support groups to participate in the focus groups.
Help parents connect with advocates
Provide district-sponsored training of parent advocates. Trainings should teach participants how to work collaboratively using principled negotiation, diplomacy, facilitation, mediation, and more.
Maintain a recommended list of advocates who have completed your district's training, endorsed a published code of ethics, and supplied letters of reference. Advertise the list to parents to help connect them with advocates.
Certify advocates. Encourage professional organizations to lobby the state legislature to pass legislation requiring professional advocates to 1) complete training in the collaborative vision of IDEA, 2) represent a published code of ethics, and 3) hold themselves accountable to some professional body.
Develop an informative brochure to help parents learn how to choose an advocate. See

this brochure

for an example created by the Federation for Children with Special Needs and the Massachusetts Department of Education.
Implement preventative training for staff
Provide wide-scale training. Advocate for school personnel to be trained in collaboration, diplomacy, effective communication, and conflict resolution. Be sure to include general classroom teachers, not just special education and administrative staff.
Connect leaders with collaboration and conflict prevention training. If you're a principal, especially a newly hired one, undergoing collaboration and conflict prevention training will help you prepare for your leadership role. If training programs like these aren't yet a prerequisite for a school leadership position in your district, advocate for making them one.
Train staff using online programs so they can attend at their convenience. Everyone who attends IEP meetings are expected to work collaboratively toward consensus, so offer accessible and efficient ways to teach all team members how to do this.
 Give parents training in collaborative problem-solving
Create a guide for parents. Develop a quick-guide that shows parents what to do if they're unhappy with an aspect of their child's education plan. Include anecdotes from parents who have used collaborative problem-solving approaches and gotten positive results.
Make training convenient. Offer training programs at convenient meeting places, such as support group meetings and parent forums. Training should be available in Spanish and other languages to meet the needs of linguistically diverse families.
Develop and promote parent training videos you can post on the Internet or distribute as CDs or DVDs. In the videos, clarify the benefits of cooperative problem solving and non-adversarial alternatives to due process hearings. Have representatives from family resource centers or local advocacy groups explain the costs and broader implications of hearings and formal complaints.
Advocate for collaborative means of dispute resolution
When disputes do arise…
Encourage state-provided mediation, especially when you can use it without lawyers becoming involved. District personnel should be trained on how to use the mediation process for healing, building trust, and strengthening communications between parents and school teams. Focus on using communication skills for growth and true resolution, not just settlement of one issue.
Use facilitators at resolution meetings by agreement of the parent and the meeting's chairperson.
Develop local mediation on a less formal level. Consider using local dispute resolution center mediators or IEP facilitators. (It would be relatively easy to train them to do mediation if they already understand facilitation.)
Create and promote short Internet infomercials on mediation, facilitation, and other alternative dispute resolution options available in your district. They don't have to be long—a five-minute infomercial would be a great way to impart critical information in a brief, memorable format.
Invite speakers to come to your school to talk to teachers and other staff about the why and how of using facilitators and collaborating to resolve disputes.
What are your most effective strategies for resolving conflict between schools and families? Do you have a suggestion of your own to add? Head down to the comments section and share what's worked for you!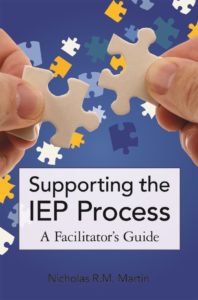 EXPLORE THE BOOK
Supporting the IEP Process
A Facilitator's Guide
By Nicholas R.M. Martin, M.A.
A must for any neutral third party who facilitates IEP meetings, this accessible how-to guide is the key to building consensus and collaboration, resolving conflict, and promoting effective communication. Packed with sample dialogues and quick-reference tools and exercises.
LEARN MORE NOW