3 Effective Strategies for Organizing Family Time
November 14, 2023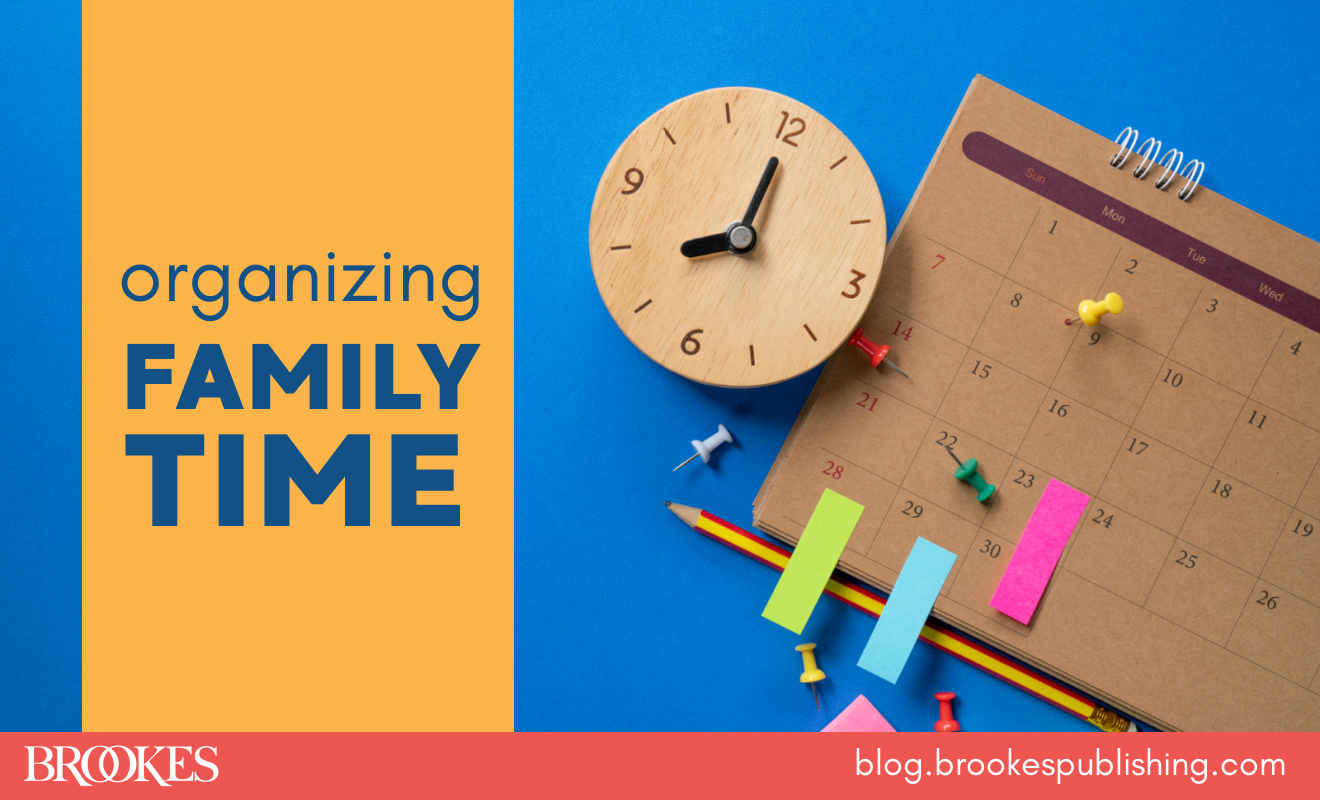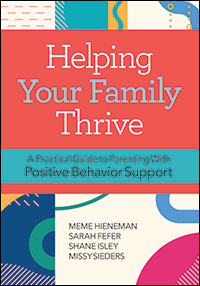 How can you help the families you work with organize and manage their home lives effectively? Excerpted and adapted from the book Helping Your Family Thrive, today's post offers three strategies for organizing and managing time that can improve the quality of family interactions and reduce stress for everyone. Share these tips and ideas with the busy families you work with, and help them improve the flow and increase their enjoyment of their daily life together.
Maintain a Family Calendar
Have a family calendar that integrates all the important details of your family life. Your calendar may be electronic (a shared Google, iCloud, or Outlook calendar) or written (a dry erase board on the refrigerator or a shared paper calendar with colored writing for each family member). Your entries on the calendar should include who will be doing what, where, when, for how long, and with whom. Here are a few tips:
Discuss schedules regularly. Advanced and collaborative planning reduces conflicts. For example, you might try planning schedules for the upcoming week together every Sunday. The goal is to find a calendar strategy that works for you and your family and fits within your existing systems as much as possible.
Make the most of tech. Most calendar apps have fields that allow you to enter all the previous information and more when creating a new event, enabling you to capture relevant details, schedule recurring events, and program alerts of upcoming activities.
Prioritize. As a family, determine priorities based on your values, vision, and expectations, scheduling the most important events first or adjusting your plans. For example, attending a service for a family member who has recently passed away, making sure that your teenager can attend prom, or scheduling a meeting about a problem at school may quickly rise to the top.
Communicate changes. If things come up and you need to make changes to your schedule, communicate those changes with your family, noting them on the calendar to make sure everyone is aware. When adding something to your calendar, consider if something else needs to be moved or changed so that your schedule stays manageable. Considering alternative options for arranging activities or supports may be necessary.
Add have-tos and want-tos. Have to activities include work, school, meals, chores, and hygiene. Want to activities include family dinners, movie or game nights, holiday gatherings, sports, or special outings. Adding want to activities to your routine makes enjoyable, family-strengthening events a priority and scheduling less of a chore.

Thoughtfully Structure Daily Routines
Assess how your daily routines are working for your family. Structuring daily routines involves identifying who will do what, when, and in what order.
When you're experiencing hassles during a particular routine, redefine expectations or steps. For example, when sharing a bathroom, your family members may argue about who gets to do what when. You may want to sort out the order of who has access to the bathroom and establish time limits. Whoever needs to leave the house first might have priority, but they also need to respect the timelines of other family members.
Finding ways to share responsibility is also important. For example, when trying to get meals on the table, you may want to divvy up tasks, deciding who will set the table, prepare different parts of the meal, and clean up. When trying to get out the door in the morning, make sure each family member is clear on what they need to do so no one runs late.
Try this: Identify one or more routines that are challenging for your family. Working together, determine how you could modify the routines to make them go smoother. These may include:
Restructuring the layout of the physical setting and reorganizing the materials
Adjusting the sequence in which tasks or activities occur and setting new expectations
Modifying your interactions within the routine (using reminders, providing frequent feedback)
Reassigning responsibilities of family members based on individual abilities and preferences
Providing more instruction and/or establishing incentives to complete tasks
Set Timelines and Limits
Here are a few tips to help you with the important task of setting parameters, timelines, or limits on activities:
Decide what's important for your family. For example, you may want to minimize screen time or require that an amount of time each day be devoted to other activities. You may require family members to check in periodically when away from the house. You may also want to welcome visitors to your home only during certain hours of the day and/or set aside times to spend just with family.
Use timelines to establish deadlines. Timelines can be used to establish curfews, which get later and more flexible as children age. Timelines can also include when chores need to be completed. For example, your family might agree that chores are completed by noon on Saturday or before hanging out with friends.
Don't forget the small stuff. You may find that timelines are necessary for seemingly little issues such as how long family members are allowed to let the shower run, thereby leaving hot water for others. Putting a timer in the bathroom to signal a 10-minute limit could help.
Provide a model. As parents, we have a special responsibility to model self-restraint and how to balance our time sensibly. If we have established consequences for exceeding timelines, then we should also model acceptance of consequences (e.g., "I've been on my phone too much today. I'm going to put it away for the evening so I can focus on our family").
Break the rules now and then. Although timelines are important, there will be times when you may want to break your rules, maybe to binge-watch a favorite program on a rainy day. If your family decides to make this exception once in a while, it is absolutely fine, provided exceptions do not become the norm.
Share these strategies with the families you work with to help them create more effective and enjoyable family routines together. And for more practical guidance on positive behavior support for children of all ages, point parents to the book behind today's post!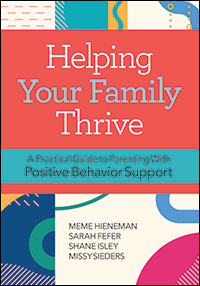 Helping Your Family Thrive
A Practical Guide to Parenting With Positive Behavior Support
By Meme Hieneman, Ph.D., BCBA, Sarah Fefer, Ph.D., BCBA, Shane Isley, M.S., BCBA, & Missy Sieders, B.A.
"This book will change the field. Unlike so many books of the past that focused on what's wrong with children and their families, Helping Your Family Thrive centers on what's good and right with children and families. Designed to help you and your family before you even think you need it, this incredibly compassionate and comprehensive book provides innovative strategies for families of youth who are typically developing, as well as those with special needs, to ensure your family maintains a good quality of life."—Kimberli Breen, MS, CAS, MA, National Behavior Change Agent, Affecting Behavior Change Inc.
LEARN MORE
Topics
Tags