5 Must-See Spring Coffee Chats with Our Experts
June 1, 2021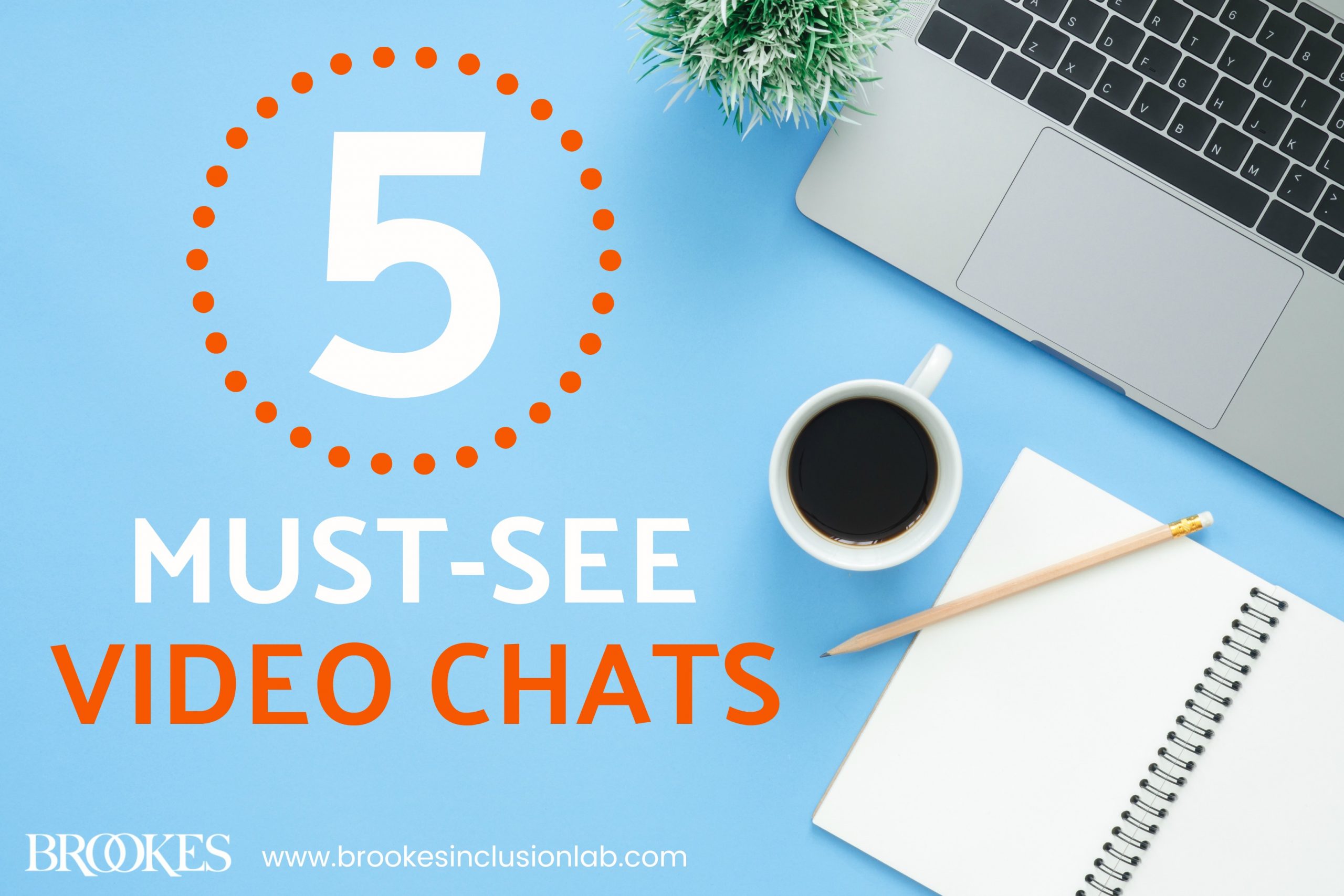 Have you been keeping up with our series of coffee chats with the experts? Back this spring due to popular demand, these free presentations from Brookes Publishing authors are a great resource for quick and easy professional development, right in the comfort of your own home or office. At about 30 minutes each, they're perfectly sized for busy schedules, and they're packed with practical tips and guidance for a wide range of education professionals.
Today's post highlights five recent coffee chats (with links to recordings) on key topics you might be interested in. Watch now, or bookmark them for summer professional development—and to see the full list of chats and watch the archived presentations, visit our main coffee chat page.
Supporting the Grieving Student: Practical Guidance for All School Professionals
Presented by: David Schonfeld, MD., & Marcia Quackenbush, MS, MFT, CHES

Educators and other school professionals are a critical lifeline for grieving children, especially in times of national crisis such as the current pandemic. Led by the renowned school crisis expert and family therapist who coauthored the book The Grieving Student, this coffee chat offers practical advice for all school professionals on how to support grieving students and make sure that your school's practices—and your approach with students—are grief-sensitive. The session also highlights some of the unique challenges of supporting grieving students during the COVID-19 pandemic and its aftermath.


Dual Language Development & Disorders: Expert Insights & Recent Research
Presented by: Johanne Paradis, Ph.D., & Fred Genesee, Ph.D.

What is the latest, most up-to-date thinking about dual language development and disorders, and what are the implications for everyday practice? Explore the answers in this coffee chat with Johanne Paradis & Fred Genesee, coauthors of the upcoming third edition of the bestselling textbook Dual Language Development & Disorders. The presenters discuss what's new in the latest edition of their book, focusing on new research findings and their impact on clinical and educational practice as well as parent practices in the home.


Using Story Frames to Improve Comprehension, Written Language, and Key Skills
Presented by: Carolee Dean, M.S., CCC-SLP, CALT, Speech-Language Pathologist, Certified Academic Language Therapist, Dyslexia Therapist

Analyzing and creating stories can boost critical literacy skills for all learners—and this engaging and informative coffee chat shows you how. Presented by Carolee Dean, author of the new book Story Frames for Teaching Literacy, this must-see chat introduces you to the twelve elements found in almost all stories and reveals how to teach these elements effectively to your students. Through an overview of the book, Dean emphasizes ways you can use narratives to help students with a variety of learning objectives, such as improving comprehension, written language, and other key skills.


Emotion Coaching Among Providers and Parents: Supporting Early Social-Emotional Development
Presented by: Nicole M. Edwards, Ph.D.

When you think of the many roles played by care providers in early development, does "emotion coach" come to mind? Collaborating with families on emotion coaching for young children can lay a stronger foundation for early social-emotional development, and this coffee chat explains how. Join Nicole M. Edwards, author of the book Early Social-Emotional Development, for an engaging and informative chat about the how and why of emotion coaching in early childhood.


Finding and Using Online Information about ASD: Tips for Families and Professionals
Presented by: Rebecca J. McCauley, Ph.D.

How can families and professionals evaluate and use online information about autism spectrum disorder (ASD)? Get expert insights in this coffee chat with Rebecca J. McCauley, coeditor of the new edition of Treatment of Autism Spectrum Disorder. Dr. McCauley provides a valuable overview of several reliable online sources where families and professionals can obtain information about the latest research and clinical developments related to topics in ASD. She also offers practical suggestions on how to judge the relative quality of different websites providing this information.


SEE MORE CHATS

To view our full list of upcoming chats and explore the archived presentations, visit our main coffee chat page.

Topics
Tags