3 UDL Books Every Teacher Needs
July 14, 2020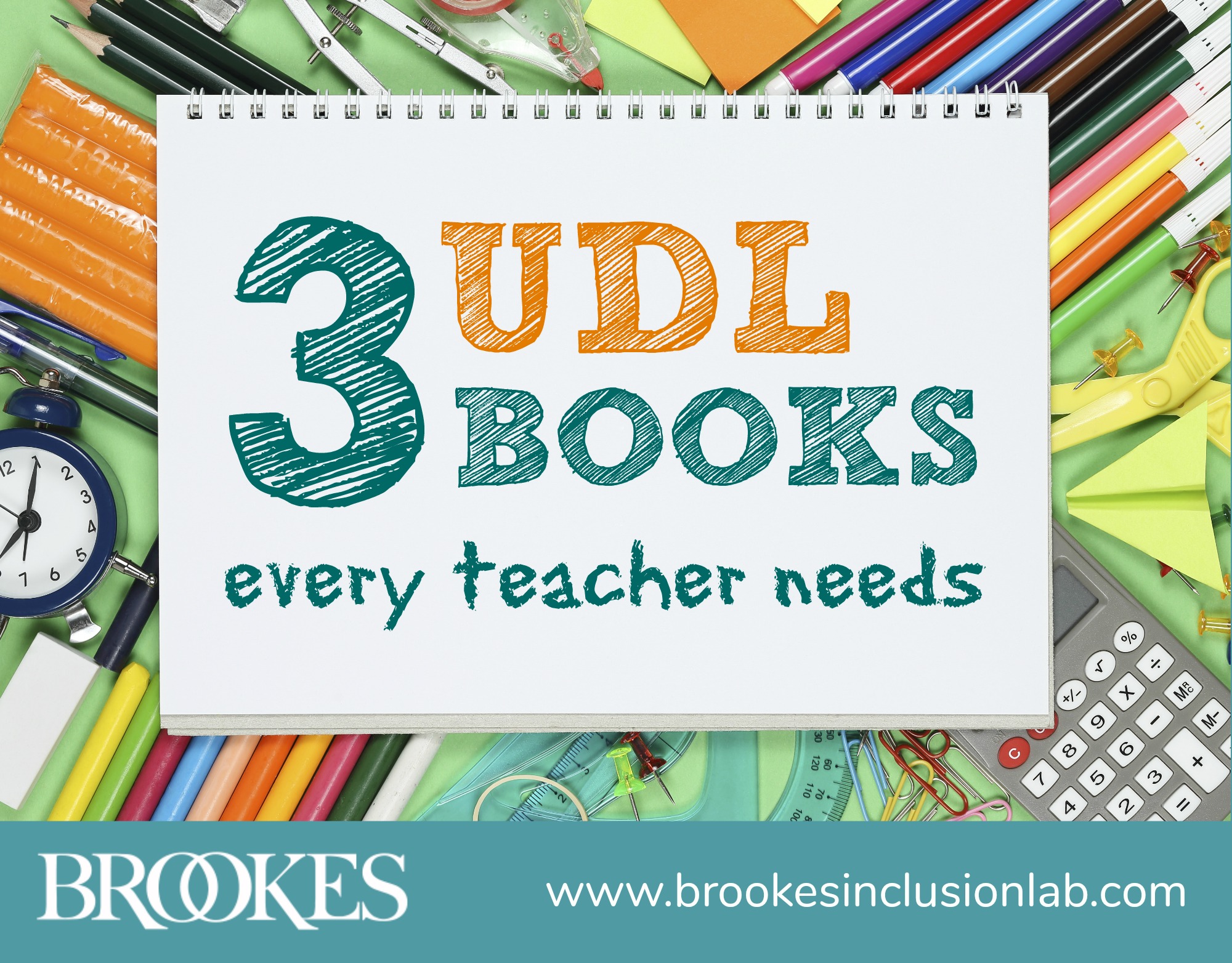 Universal design for learning (UDL) has long been one of the most-discussed topics among our Inclusion Lab readers and social media followers. In this week's post, we're highlighting three acclaimed UDL books from Brookes, the independent publishing company that brings you this blog every week. Take a look at these quick snapshots of each book, including our favorite quote, the book's coolest feature, and a rave review. Add these three resources to your teaching toolbox, and start transforming your classroom and promoting better student outcomes with UDL.
Book #1: THE PRIMER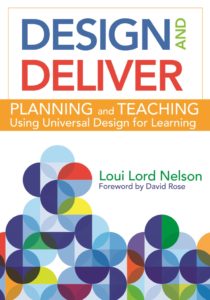 Design and Deliver
Planning and Teaching Using Universal Design for Learning
By Loui Lord Nelson, Ph.D.
How can a busy teacher get started with UDL right now? You'll find answers in this research-based UDL primer, created by seasoned educator and UDL expert Loui Lord Nelson. (Read a UDL interview with the author here.) Learn all the basics of using the three key principles of UDL—Engagement, Representation, and Action & Expression—to present information in multiple ways and meet the needs of the diverse learners in your classroom. Written in first person, like a face-to-face talk with a passionate educator, this book is the reader-friendly UDL introduction you need to get off to a great start.
Rave review: "Informative, approachable, and tangible…This book will be, without question, the go-to UDL book for classroom teachers. Thank you, Loui, for taking the guesswork out of UDL!"—Azure Angelov, University of Indianapolis
Coolest feature: Thought-provoking and motivating quotes from teachers are woven throughout the book, giving you real-world perspective on how to problem-solve, take it slow, and harness the power of UDL.
Quote we love: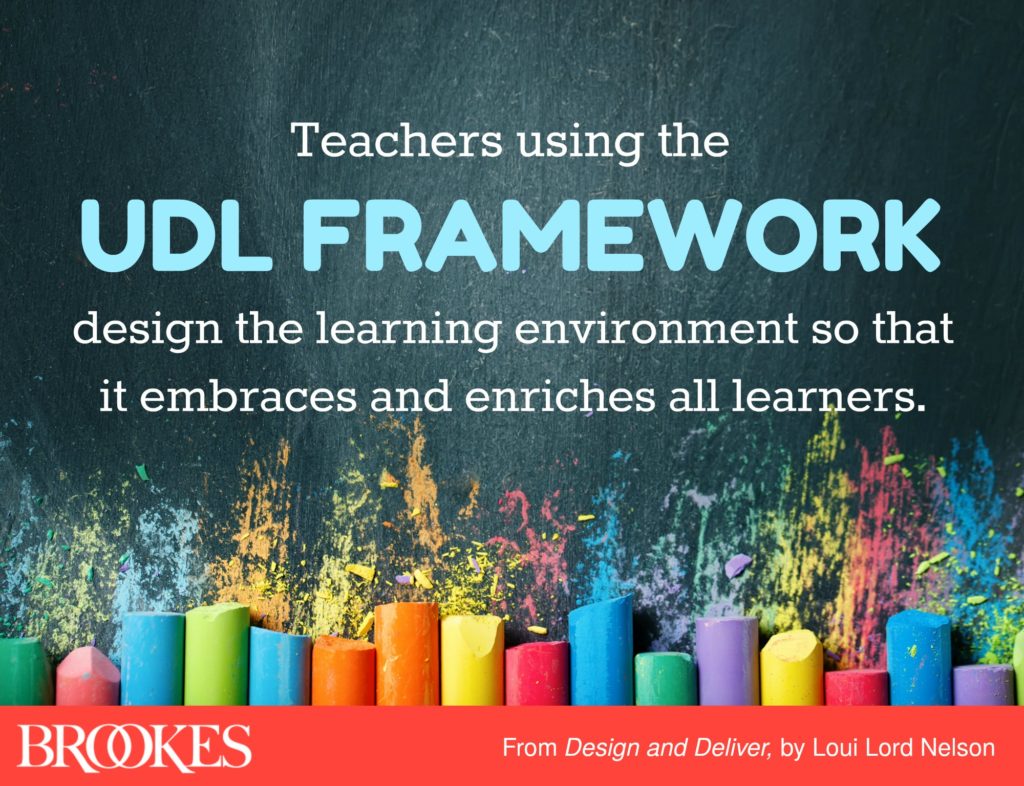 Book #2: THE LESSON PLANNER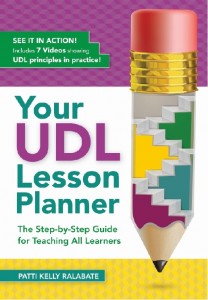 Your UDL Lesson Planner
The Step-by-Step Guide to Teaching All Learners
By Patti Kelly Ralabate, Ed.D.
After you've mastered the fundamentals of UDL with Design and Deliver, take UDL to the next level with this awesome lesson planner. UDL expert Patti Kelly Ralabate walks you through the entire UDL lesson planning process, from developing learning goals to monitoring student progress. Through vignettes, exercises, video demonstrations, and other immediately useful resources, you'll see how to translate UDL from theory to practice and plan lessons that meet every learner's needs. (Watch the author's prerecorded edWeb webinar for lesson planning strategies and a more in-depth look at the book's content.)
Rave review: "Deftly guides practitioners through the process of designing lessons using the UDL principles and guidelines. Patti shares timely knowledge that classroom educators can use right away to reach and teach all learners."—David Gordon, Director of Publishing and Communications, CAST
Coolest feature: 7 classroom videos (available online) bring key UDL concepts to life and let you see the principles in action. 
Quote we love: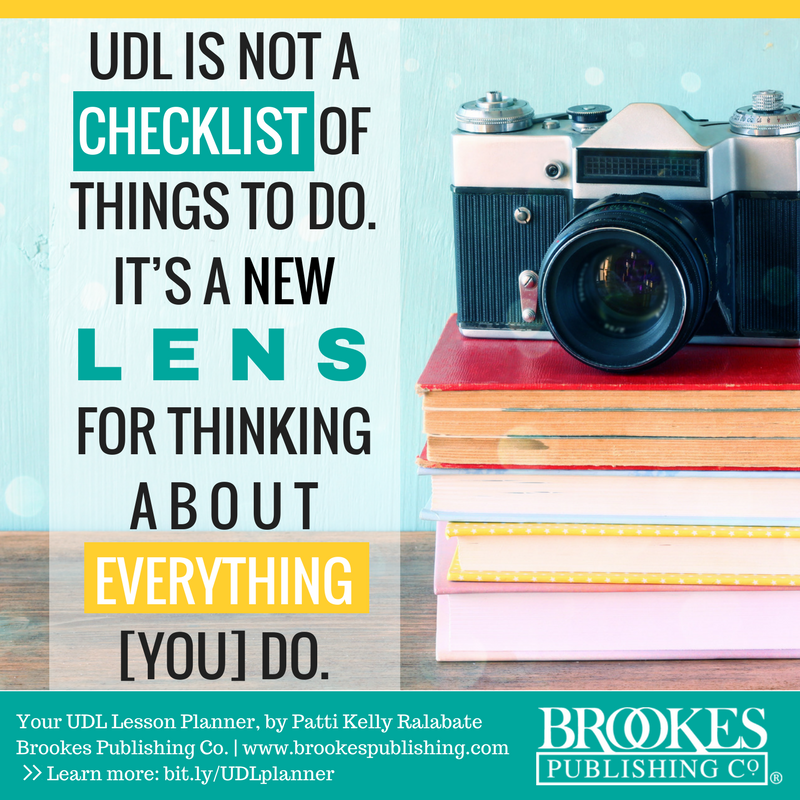 Book #3: THE STRATEGY TOOLBOX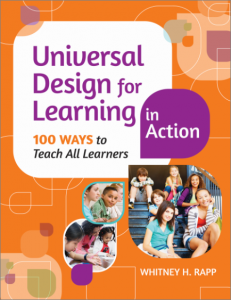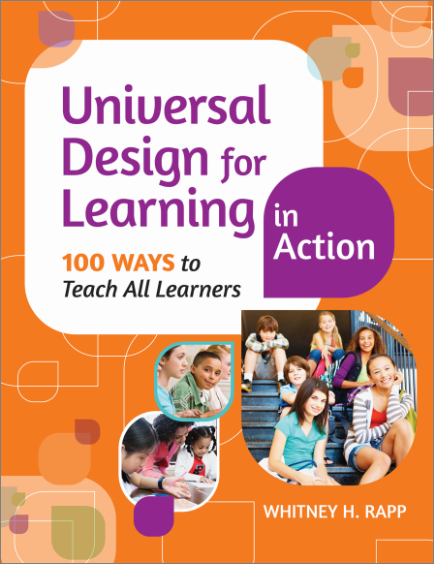 Universal Design for Learning in Action
100 Ways to Teach All Learners
By Whitney H. Rapp, Ph.D.
Need some creative, everyday ideas and activities for putting UDL into practice? This quick guide from Whitney Rapp, co-author of the acclaimed Teaching Everyone, walks you step by step through 100 specific UDL strategies that strengthen student engagement, learning, and assessment. Based on solid research, these practical, fun, and highly effective ideas will help you address diverse learning needs and increase all students' access to the general curriculum. This book is a must for every educator who wants to know what UDL really looks like, sounds like, and feels like! 
Rave review: "A terrific resource for teachers who want to support all kinds of learners . . . covers supports for learning that increase engagement, and guides teachers in choosing alternative ways to present the curriculum."—Sarah Wayland, Founder, Guiding Exceptional Parents, LLC 
Coolest feature: The clear, simple, expertly organized format makes it super-easy to find activities and strategies for your classroom. (Want to see for yourself? Download a sample pack of strategies here.)  
Quote we love: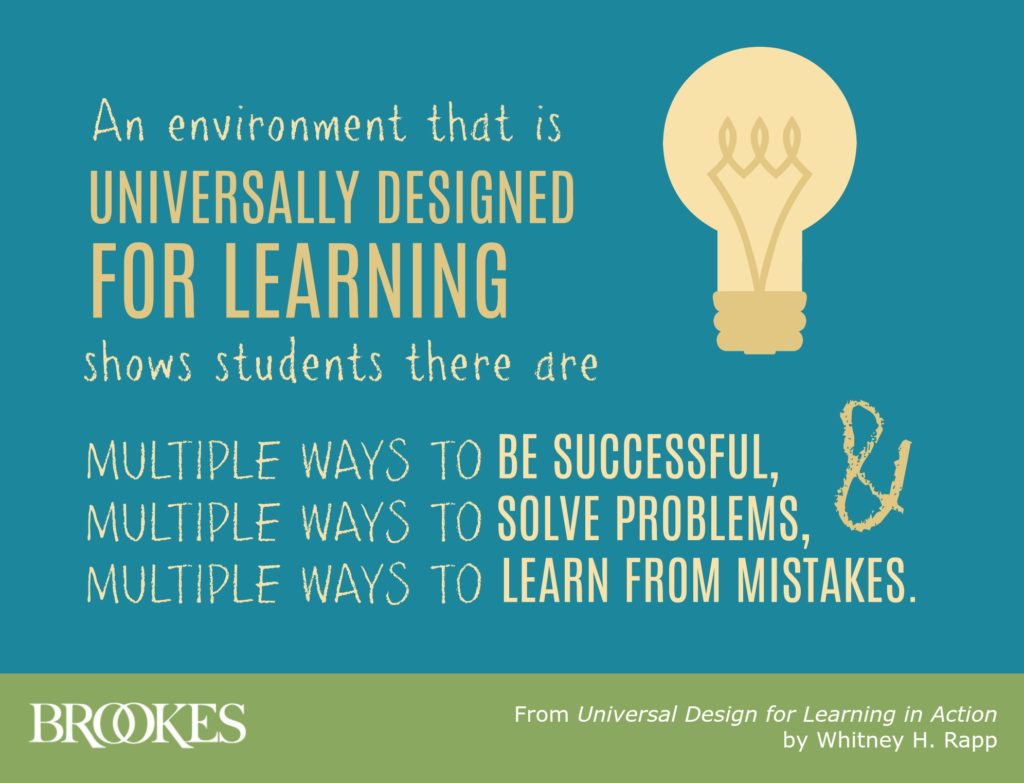 KEEP READING
For ready-to-use tips and ideas, read these blog posts based on today's featured UDL books:
Flip Your Script: 9 Ways to Bust Mental Barriers to UDL
How to Supercharge 5 Traditional Teaching Strategies with UDL
6 UDL Myths (and the Facts Behind Them!)
7 Budget-Friendly Ways to Promote Student Engagement