How to Supercharge 5 Traditional Teaching Strategies with UDL
October 18, 2016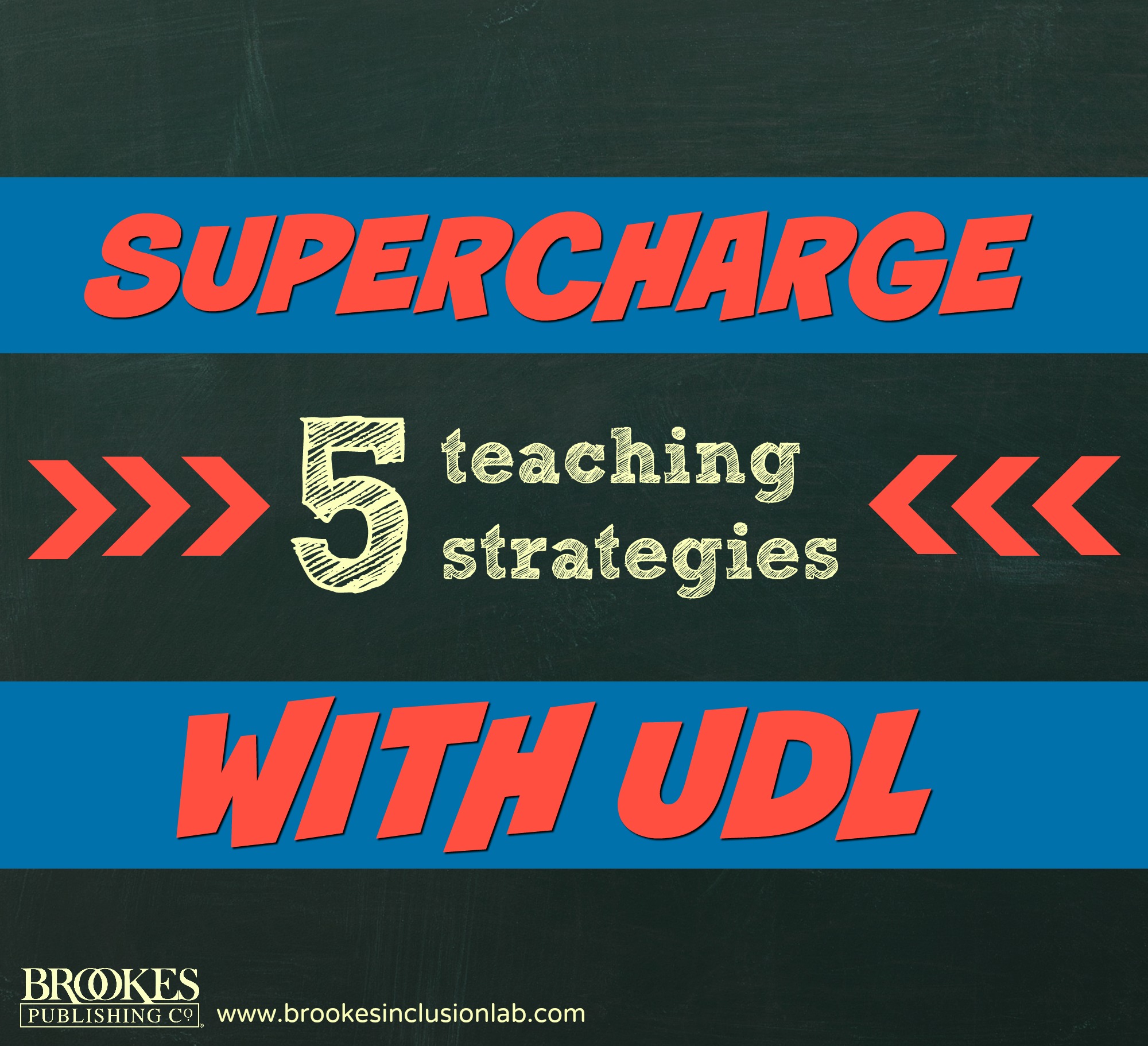 If you're an educator who swears by traditional, tried-and-true teaching strategies, the idea of embracing universal design for learning (UDL) might be a little overwhelming. But UDL doesn't have to equal a top-to-bottom overhaul of everything you're doing now. With a little planning, it can also fit right in with traditional teaching strategies—and infuse your lesson plans with new life and energy.
Today's post shows how five teachers weave UDL into commonly used teaching methods: lectures, Q&As, drill and practice, class discussions, and problem solving. You'll learn about practical ways to:
foster collaboration and community
recruit learners' interest
optimize choice and autonomy
display information in multiple ways
help students monitor their own progress
guide students' information processing
and more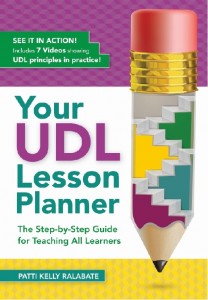 (These examples were adapted from Your UDL Lesson Planner by Patti Kelly Ralabate, a guidebook that walks K-12 educators through the entire UDL lesson planning process, from developing learning goals to monitoring student progress.)

Lectures are a great way to share a large amount of information with a big group in a short amount of time. But they can also be unengaging for learners and are less likely to lead to deep understanding of the material. Here's how Kelly punches up her lectures with UDL strategies (she's a college professor, but middle and high school teachers can try these approaches, too):
Kelly starts her lectures with a provocative question or quote to recruit her learners' interest.
She begins with a KWL exercise (what do you know, want to know, what did you learn?) to activate background knowledge.
She keeps her lectures to 15 to 20 minutes and builds in opportunities for short peer-to-peer discussions or pause-and-reflect events every 5 to 10 minutes. This gives learners a chance to act on the new information and move it from short-term memory to working memory and to long-term memory.
During pauses, she asks learners to respond to questions by a show of hands or another classroom assessment technique.
Kelly provides a lecture guide that organizes content into chunks to guide information processing.
To clarify novel vocabulary, an important strategy for English language learners, Kelly includes a glossary.
Slides help Kelly display information in an alternative way. She uses bullets, graphics, and bold font on slides to highlight critical features and big ideas. Her slides are uncluttered and contain no more than four to six lines of text. That way, she can set the text in 24-point font, large enough to be visible from the back row.
Kelly makes her slides available before or during her lectures so students can follow along and individuals with visual impairments can use a screen reader to translate the information.
Kelly is careful not to use color (particularly red and orange) to convey information, because this makes it less accessible to learners who are colorblind.

Q&As are an ancient and effective teaching technique. They help teachers assess student comprehension and help students with information processing and the transfer and generalization of content. Here's how Luis, a high school social studies teacher, infuses UDL into his Q&A sessions with students.
Luis uses multiple ways to display models of the types of questions that students can ask him or each other. He communicates these models on the whiteboard, an easy-to-read wall chart, and placards at each group's table.
After he provides students with content in a variety of ways (e.g., text, readings, video, narrated slides, topical blogs), Luis holds an "interrogation" session, when students can ask him questions on the topic.
To foster collaboration and community, groups of students develop the interrogation questions.
To optimize challenge, Luis uses "call sticks"—which he refers to as the Question Lottery—to determine when each group will ask questions. Students enjoy the unpredictable aspect of the Question Lottery.
Luis promotes high expectations to optimize motivation by assigning a question type to a group. Sometimes he optimizes choice and autonomy by letting students choose their own question types.
Learner groups are encouraged to use multiple tools to display their questions—prompt cards, slides, or online tools.
To build comprehension and maximize transfer, each student in Luis's class takes a turn at notetaking for the rest of the class. The notes are shared via a class wiki or through printed copies.

Drill and practice may not be every student's favorite way to learn, but it's still used widely to help students move novel content from working memory into long-term memory. Here's how Kathleen, a speech-language pathologist, works UDL strategies into her drill-and-practice methods to reinforce what general education teachers have taught.
To develop self-assessment and reflection, each learner has a speech-language binder for his or her work products. In the front of the binder is a chart with each student's personal learning goals (written in student-friendly language).
To enhance their capacity to monitor their own progress, Kathleen has learners routinely check their progress charts and report the goals they're working on as their session begins.
Kathleen carefully sets up the learning environment to minimize distractions so students can be successful.
Kathleen offers timely, meaningful, mastery-oriented feedback to guide students in charting their own progress.
To reinforce lesson content and optimize relevance, Kathleen uses multiple materials, including authentic demonstrations, short videos, digital tools, and apps designed to reinforce new information.
Kathleen plans sessions that gradually decrease the scaffolds and supports necessary for learners to communicate effectively.

Discussions are a time-honored learning technique; they help build comprehension of the material as they foster collaboration and community. Here's how James, a career-technology educator specializing in automobile technology, infuses UDL strategies into class discussions:
First, the students divide into pairs with one student (who plays the role of the technician) explaining the problem to the other (who plays the role of the uninformed client).
Learners share their experiences and observations with the entire class, highlighting patterns, critical features, and big ideas of their paired discussions.
James draws this information out with discussion probes that he posts for all the students to view.
As the students share with the class, James provides an alternative for the auditory information, guides information processing, and promotes understanding across languages by using a whiteboard to display specific points.

Problem solving and mental modeling—teaching learners how to visualize and solve puzzles you pose for them—helps learners move information from working memory to long-term memory. Here's how Nick, a middle school science teacher, pairs problem-solving with UDL strategies in his lesson on kinetic and potential energy:
Nick offers a variety of media resources to illustrate energy transformation and build or activate background knowledge. Students can choose to view a video about the transfer of energy, operate an interactive app demonstrating how energy transforms during a roller coaster ride, or read a short article about the kinetic and potential energy of a golf ball.
To guide information processing, Nick distributes a detailed guide and discusses the steps in developing a mental model using multiple media, including the whiteboard and passages from the science text.
Nick asks students to construct and illustrate mental models of the energy transformation involved as objects of various sizes are dropped onto a chute. He encourages students to use multiple tools to draw their mental models.
To foster collaboration and optimize challenge, students share their ideas in small, diverse groups.
On their way out, Nick's students complete exit tickets to monitor their learning
Do you have your own experience with weaving UDL into traditional teaching strategies? Tell us your best tips in the comments below!
KEEP READING
Topics