8 Recommended Resources to Help You Support Social-Emotional Learning
August 24, 2021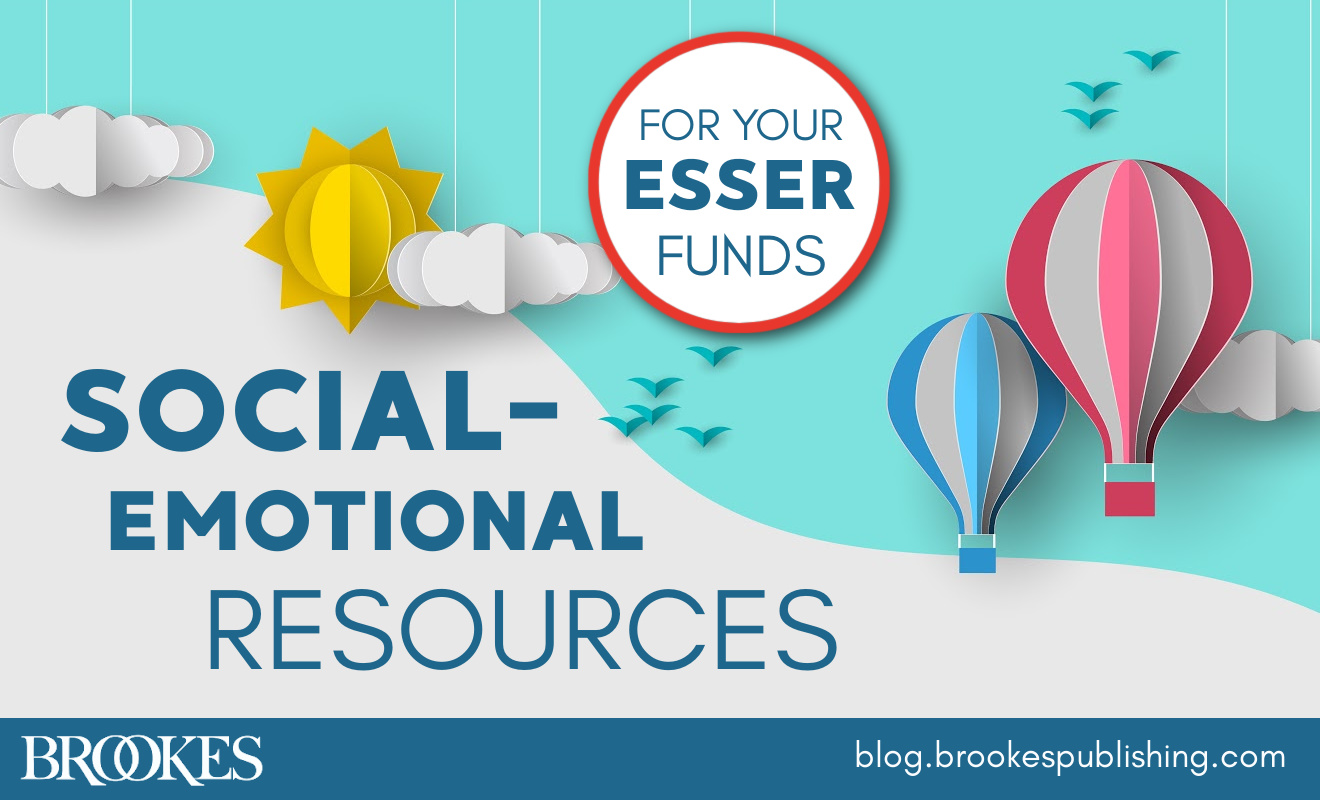 As your recovery efforts take shape and you consider ways to invest your ESSER funds, explore our evidence-based resources: books, tools, and curricula from top experts that will help you meet your most pressing goals in the wake of the COVID-19 pandemic. This blog post—second in a series of four—recommends some proven resources to help you support social-emotional learning and development.
As the fear, anxiety, and losses of the COVID-19 era continue to affect families, children of all ages are vulnerable and hurting. Supporting their social-emotional health and well-being will take sensitivity and skill—and in today's blog post, we're highlighting some effective tools for easing the recovery process. With the resources in this post, you can check children's social-emotional development, address trauma and grief, integrate social-emotional learning into your curriculum, and prevent and address challenging behavior.
ASQ®:SE-2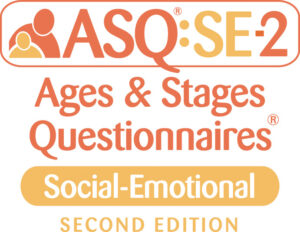 What it is: The trusted social-emotional screener for young children: reliable, cost-effective, family-friendly, and parent-completed.
How it helps: It's more important than ever to screen key areas of social-emotional competence and pinpoint behaviors of concern early—and ASQ:SE-2 is the best and most efficient tool you can have to see if kids are on track with their skills. (Be sure to check out the learning activities book, too—full of ideas for parents to work on social-emotional skills with children.)
Rave review: "The test meets its goals of providing an instrument that is brief, easy for parents to complete, and is effective in distinguishing between children with and without social-emotional competence problems."—Christine DiStefano, test review in The Twentieth Mental Measurements Yearbook
SEAM™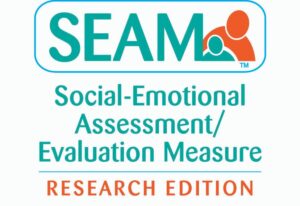 What it is: An in-depth assessment that reveals detailed qualitative information on children's social-emotional competence— and identifies their caregivers' strengths and areas of need.
How it helps: This is a great followup when results from a screener like ASQ:SE-2 say a child needs more support. SEAM can help you work on both child and family outcomes, develop functional goals for the child, and educate families about social-emotional milestones.

Rave review: "A wonderful tool for caregivers and professionals to use to identify a child's developmental strengths and focus areas, in order to best support the family."—Tracey Sparrow, Milwaukee Center for Independence
Strong Kids Curricula


What it is: Evidence-based, age-appropriate SEL curricula that run for 10-12 weeks and include brief lessons that are easy to fit into your existing schedule.
How it helps: Through engaging, thought-provoking classroom activities, students learn about emotions and the social-emotional skills they'll use for the rest of their lives: managing anger, reducing stress, solving interpersonal problems, and much more.
Rave review: "My colleagues and I have conducted several studies on the curricula in the Strong Kids series and have been impressed with how easily public school educators have been able to implement these with fidelity. We have also documented improvements in students' internalizing symptoms (e.g., anxiety and depression) following implementation of Strong Kids, particularly for at-risk students."—Paul Caldarella, Associate Professor, Brigham Young University
SING.

PLAY.

LOVE.

Social-Emotional Learning Kit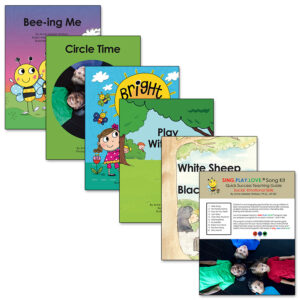 What it is: SING.PLAY.LOVE. is a creative, joyful, and highly effective program that uses books, music, and play to help young children fall in love with learning and develop important skills.
How it helps: SING.PLAY.LOVE. Social-Emotional Learning Kit nurtures young children's social-emotional development by helping them build friendship skills, practice mindfulness, follow rules, embrace differences among people, and maintain attention.
Rave review: "SING.PLAY.LOVE. program reinforces the self-esteem of my students through fun and engaging activities that promote socialization, language development, and school success."—Karen Martin, Early Childhood Special Education Teacher
Unpacking the Pyramid Model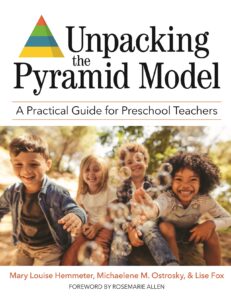 What it is: Created by the Pyramid Model developers and experts with extensive training experience, this is the first book to provide a comprehensive, step‐by‐step overview of the Pyramid Model for Promoting Social Emotional Competence in Infants and Young Children.
How it helps: With this practical guide, early childhood practitioners will learn how to use the Pyramid Model to teach children about emotions, build their friendship skills, help kids solve interpersonal problems appropriately, construct a positive classroom environment, and more. (Need more help and guidance with implementing the Pyramid Model? See more Pyramid Model resources here.)
Rave review: "An essential resource at a time when preschool teachers encounter new classroom configurations, new roles and stresses for families, and new sources of children's struggles with their emotions and behavior. Each concise, practical chapter is a gift, offering visual examples of classroom tools, real-world anecdotes, and easy-to-use checklists."—Marilou Hyson, Senior Consultant, UNICEF and The World Bank
The Grieving Student: A Guide for Schools, Second Edition

What it is: The second edition of the widely used guidebook from David Schonfeld—a renowned expert on childhood bereavement and school crisis—and family therapist Marcia Quackenbush.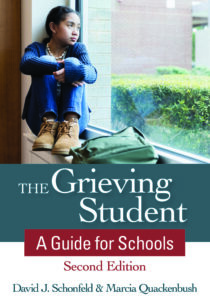 How it helps: This book gives you real-world tips, strategies, vignettes, and activities you can use to skillfully and sensitively support both individual students and an entire student body as they cope with grief and loss.
Rave review: "Likely the most practical, accessible, and comprehensive resource for educators on grief and bereavement, The Grieving Student should be a fixture on the bookshelves of all school personnel."—Eric Rossen, Director, Professional Development and Standards, National Association of School Psychologists
Supporting Students and Staff After COVID-19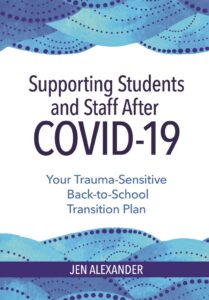 What it is: A compassionate, intentional, trauma-sensitive plan for easing the back-to-school transition in elementary schools, from acclaimed trauma expert Jen Alexander.
How it helps: This book is filled with timely, adaptable guidance on designing and implementing a trauma-sensitive transition plan that puts relationships first and prioritizes emotional and social supports. Includes guidance, lessons, and extension activities for helping students develop social-emotional skills to navigate the transition back to school.

Rave review: "Jen Alexander's words reach through the pages to support readers—not only for our heads to plan, but also for our hearts to support and help one another heal after a collectively traumatic experience. I cannot recommend this book enough for educators."—Amy Hanken, Special Education Supervisor, Early Childhood and Related Services, Heartland Area Education Agency
The Re-Set Process
What it is: Developed by two seasoned educators who specialize in trauma-informed teaching, the Re-Set Process is a neuroscience-based approach to improving behavioral success in children from Grades K–8.

How it helps: This book gives you a clear four-step process that blends best practices from behavioral approaches, mindfulness practices, and trauma-informed care. With the Re-Set Process, you'll not only addresses behavior, you'll also meet the neurological and attachment needs of dysregulated students, reducing their barriers to social and academic success.
Rave review: "Provides a clear and concise 'how-to' guide for teachers and administrators seeking trauma-sensitive, practical ways to work with students demonstrating challenging behaviors."—Jill Koser, Director of Curriculum and Instruction, School District of the City of York, PA
The investments you make now with your ESSER funds will build a solid and lasting foundation for children's social-emotional development. Making investment decisions can be complicated, and we can help you navigate your options and choose evidence-based resources that will meet your goals and nurture children's mental health and well-being. Call us with your questions today!