Be back soon: The Brookes blog is taking a brief winter break
December 15, 2022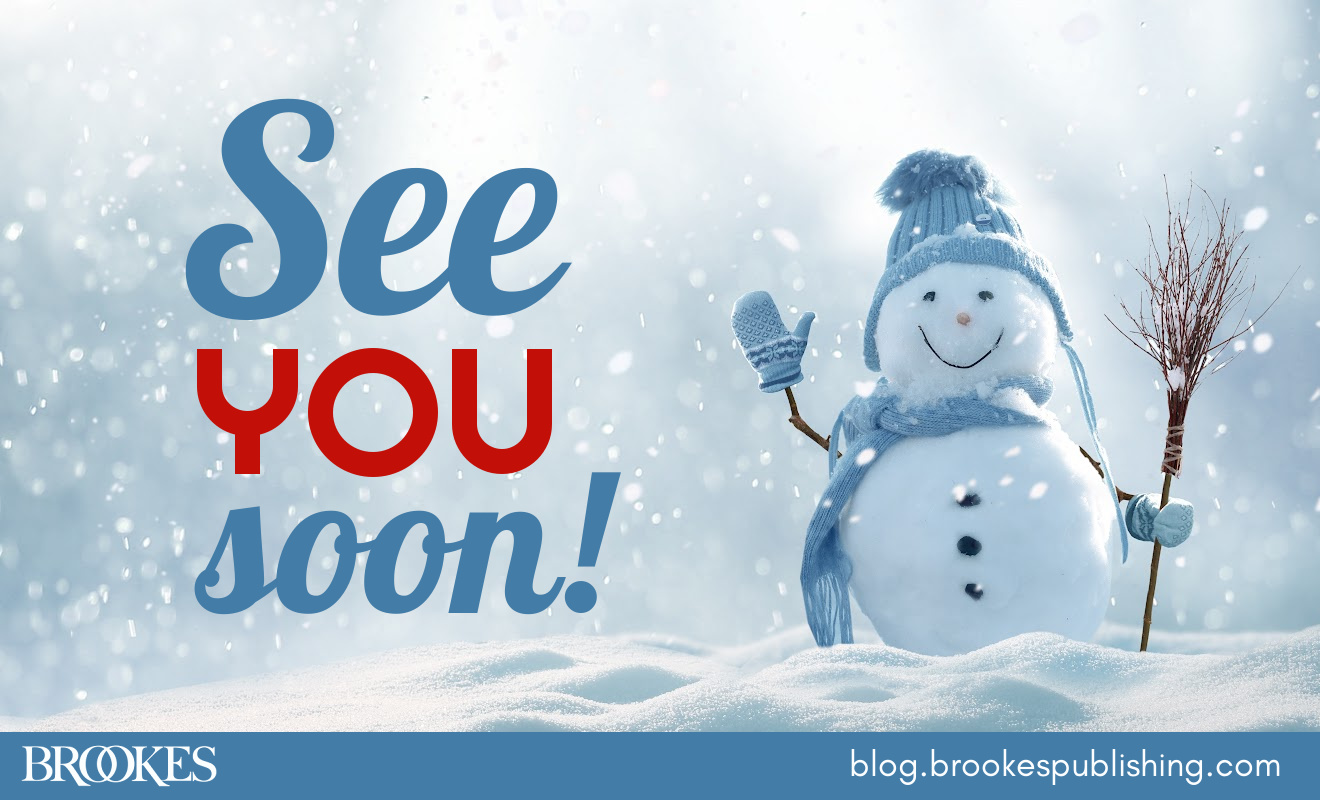 As we bid farewell to 2022 together, the Brookes blog is taking a brief winter break. We'll be using the time to create more practical content to share with you in the new year—excerpts from our new titles, tip sheets and graphics, book recommendations, and more!
If there's anything you'd love to see us cover on the blog in 2023, please leave a comment below and let us know. As always, we're here to serve the needs of the professionals, families, and self-advocates who work so tirelessly to advance inclusion, belonging, and success for every learner.
Happy holidays, and happy new year! See you in January.
Topics