Don't miss this inclusion webinar for school administrators!
June 28, 2023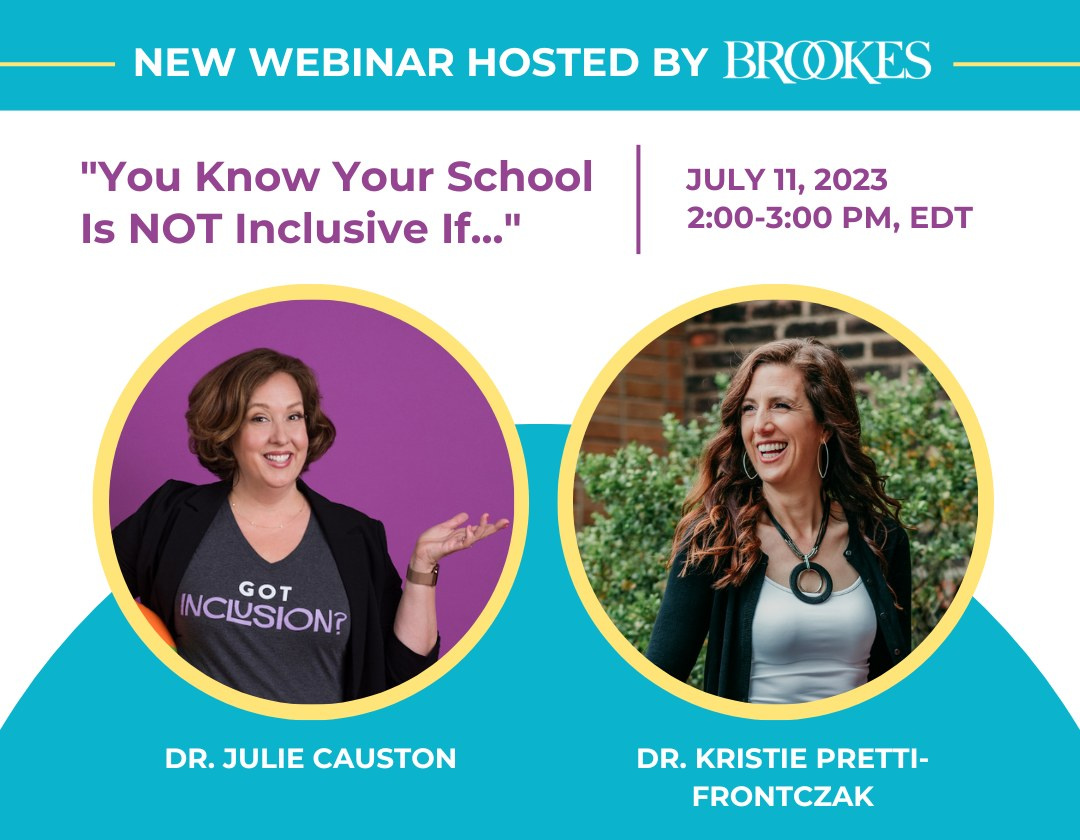 School leaders: How can you tell if your school system is NOT inclusive—and what can you do to lead inclusive change? Get practical answers in this upcoming webinar with two Brookes authors, Dr. Julie Causton and Dr. Kristie Pretti-Frontczak. In a highly engaging presentation, these renowned inclusion experts will share specific ideas you can apply to your important work. Julie and Kristie will also tell you all about their Summer Leadership Institute—the best way to get what you need to create a more inclusive school system!
Register for this great learning opportunity today, and join us for the webinar on July 11, 2:00-3:00 EDT.
While you're here, check out these inclusion resources from Julie and Kristie!
Assessing Young Children in Inclusive Settings, Second Edition. This new edition, co-authored by Kristie Pretti-Frontczak, is the most in-depth, up-to-date guide to the how and the why of high-quality assessment in the context of inclusive early childhood settings. Explore it here.
Inclusive School Practices series. Co-authored by Julie Causton, these popular how-to books are packed with practical guidance for every member of your school team. Explore them here.
PD 4 Paras Virtual Training Course. Julie and Kristie lead this unique four-part series, with tips, strategies, and action steps customized to the needs of paraprofessionals. Explore it here.