Promoting Developmentally Supportive Parenting: 3 Key Components to Focus on with Families
May 12, 2020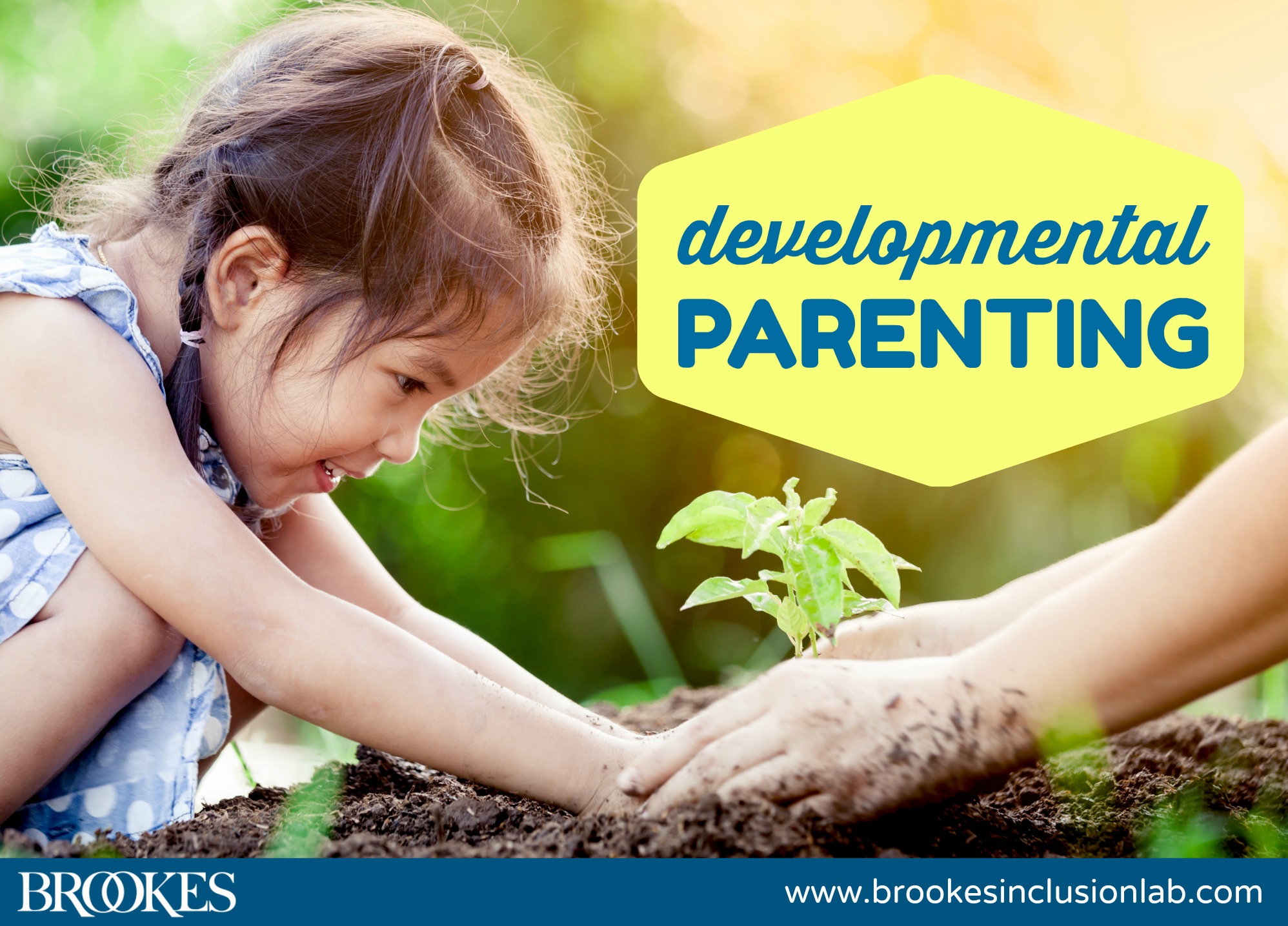 Here on the Brookes blog, we talk a lot about how to teach and include every learner, from the preschool years through high school and beyond. But today we'd like to turn our focus to a foundational success factor that starts well before preschool: what parents do in their child's earliest years to support and promote healthy development.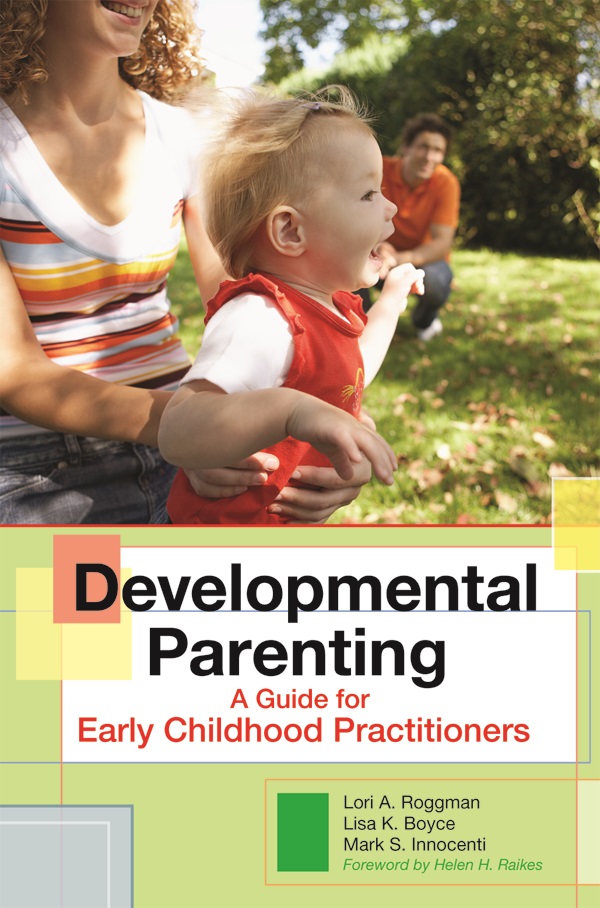 Parents are their children's first teachers—and in the crucial early years, developmentally supportive parenting behaviors can make all the difference. What are these behaviors, and what do they look like? In their practical book on Developmental Parenting, authors Lori Roggman, Lisa Boyce, and Mark Innocenti sum it up best:
"Developmental parenting is what parents do to support their children's learning and development. It is what parents are doing when they clap their hands for their baby's first steps, soothe their frustrated toddler, encourage their preschool child to sing a song, or ask their first-grade child what happened at school. It is the kind of parenting that values a child's development, supports a child's development, and changes along with a child's development. Developmental parenting is warm, responsive, encouraging, and communicative."
So how can you facilitate developmental parenting with the families you work with? Through decades of research and practical experience, Roggman, Boyce, and Innocenti identified three major components of facilitating developmental parenting: approach and attitudes, behaviors, and program content. In this post, we'll take you through all three components—and then point you to a tool that can help you observe parents' skills and see where they might need more support. (Many of these guidelines and strategies can be easily applied to or adapted for virtual visits, while others may have to wait until you can support families face to face again.)
Approach and attitudes
In Developmental Parenting, the authors pinpoint three facilitative attitudes that are essential for professionals to cultivate:
Responsiveness. Responsiveness requires actively learning about each family, expressing appreciation for their strengths and unique characteristics, considering those characteristics when planning program activities, and helping parents see their families' routines, cultural traditions, and idiosyncrasies as resources for supporting their children's development.
Flexibility. Families vary widely, and there's no one-size-fits-all procedure that works with everyone. Be flexible—that is, show respect for each individual family by adapting your strategies and activities to their background, values, knowledge, temperament, and living situation. Be ready to adapt the location and schedule of activities depending on the family's circumstances.
Supportiveness and acceptance. When parents feel judged, they're unlikely to engage fully in your process. Communicating a supportive, accepting attitude will put parents at ease, help them respond more positively to your ideas and feedback, and will often help the parent feel more comfortable when interacting with their child during activities. And when parents and children have a positive experience during the activities, they'll be much more likely to repeat them in the future.
Behaviors
The specific actions you take during your interactions with parents can build trust and lead to stronger parent-child relationships. You can show facilitative behaviors while working with families by doing the following things:
Focus parents on child development. You can do this by commenting on observations of the child's behavior or development; asking for information about the child's behavior, development, and interests; and offering information and materials related to child development.
Elicit parent–child interaction. Try to keep the action between parent and child whenever possible. For example, you might try handing all materials for learning activities directly to the parent, not the child, to keep the parent in the role of the real teacher.
Directly support developmental parenting behaviors. Look out for the parent's warmth expressed toward the child, responsiveness to the child's cues, encouragement provided to the child, and conversation between parent and child. Point out these behaviors in a positive way when you see them happening, letting a parent (or other caregiver) know that these interactions are supporting their child's development and preparing them for school and life. Ask the parent when else they get to play like this and when they could do it more. If they are interested, offer information or materials for activities that are a good fit with the way they interact with their child.
Establish a collaborative partnership with parents. Involve parents in planning activities from the beginning. By establishing collaboration early on, you'll keep parents in their job as the main promoters of their child's early development. During the activities you've planned as a team, be sure to provide more positive feedback about the child's behavior and the parent's warmth, responsiveness, encouragement, and conversation.
Involve other family members. Everyone in a home can help support the early development of the youngest children in the family. When possible and appropriate, get grandparents, siblings, and other family members involved in promoting healthy development. This will make it easier for parents to provide a supportive environment for their children's development.
Use family activities as learning opportunities. A family's everyday routines are valuable learning opportunities for children. Help parents increase the enjoyment and value of these daily activities by making specific suggestions for keeping a child engaged, finding ways that the child can help with a task, or making playful changes to the routine such as doing the steps out of order.
Program content
What content materials should you use with families to help them promote their children's early social-emotional, cognitive, and language development? You can provide appropriate, relevant, facilitative content by doing the following:
Provide information parents want and need now. Parents need information—but loads of impersonal handouts aren't likely to be read by busy and stressed-out families. Ask parents ahead of time what information they need and then individualize the information to their interests, their children, and their families. Materials should be short, clear, relevant, and in the parents' first language. It may help to have a list of informational materials available, so that chunks of information can be offered in menu format and parents can select the information they need.
Emphasize broad developmental foundations. Focus on helping parents observe and support three broad foundations of development—secure attachment (the foundation for strong social-emotional development), playful exploration (the foundation for cognitive development), and communication (the foundation for language development).
Plan a "curriculum" on developmental parenting. The basic content should include relevant child development information, individualized guidance on using the family's existing resources for supporting child development, and practical ideas for solving and preventing problems with eating, sleeping, toileting, and more.
Help parents plan child development activities. Start by having parents complete the developmental screener ASQ-3 to give them a picture of what their child can do and identify any areas where they might need support. Then help them plan age-appropriate activities (try using the ASQ-3 Learning Activities!) and guide them in turning their everyday routines into learning opportunities.
Get information about community resources. Have information readily available about local resources that can help families provide nutritious food, safe shelter, and affordable health care for their children. When families' basic needs are met, parents can more easily focus on supporting their child's healthy development.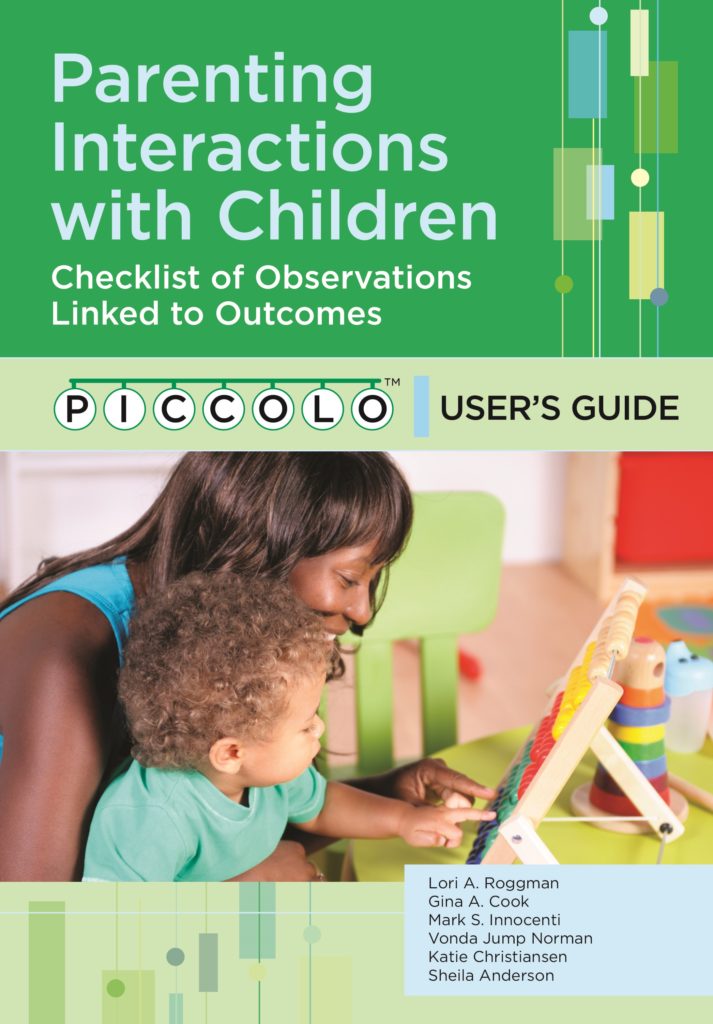 Once your program is actively facilitating a developmental parenting approach, how can you find out if it's working? To get more information about the families you work with and see where they might need extra support, use PICCOLO™, a quick, reliable observational tool designed to help you assess and monitor the quality of parent–child interactions. For use with par­ents of children 10–47 months, PICCOLO measures 29 developmentally supportive parenting behaviors in 4 critical domains—affection, responsiveness, encouragement, and teaching. It's a great tool for assessing which parenting behaviors are working, developing individualized interventions that help parents improve, and tracking the positive outcomes of your parent support program. (And it can be adapted for virtual home visits—watch this free coffee chat with the authors to find out how!)
To learn more about PICCOLO, you can:
When you work with families to facilitate developmental parenting, you're not only strengthening crucial parent-child bonds—you're laying the groundwork for healthy development, a strong foundation that will get young children off to the best possible start in life. Learn much more about facilitating a developmental parenting approach in the book by Roggman, Boyce, and Innocenti, and follow up with PICCOLO to make sure that you and the families you work with are on the right track.
Get the Developmental Parenting book 
Get PICCOLO