Recommended Reads: 10 Books to Help You Build Your Inclusion Toolbox
May 5, 2020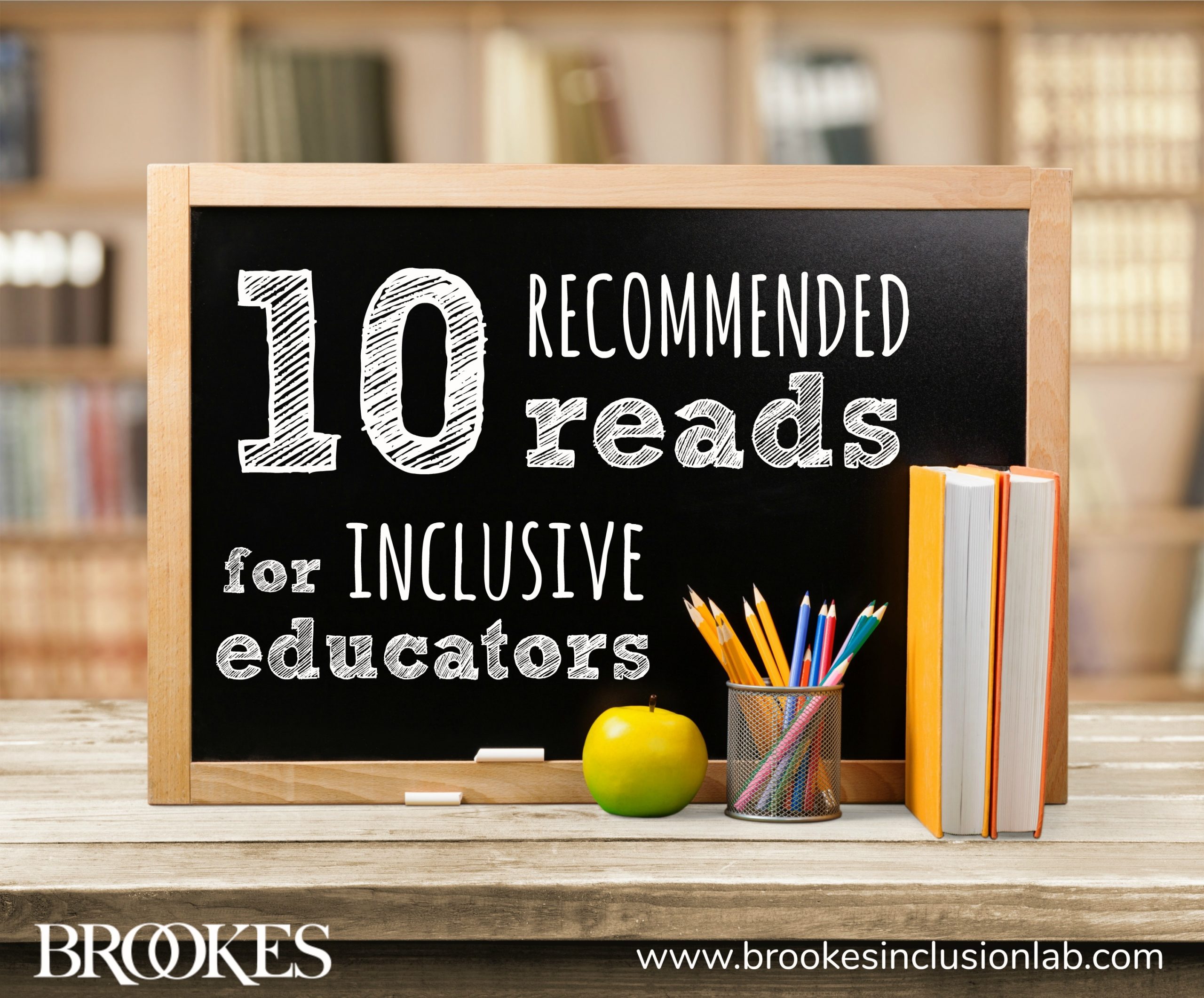 What are you reading lately as part of your professional development plan? If you're looking to dive into some new-to-you books on inclusive education, we've got some recommendations for you.
In this post, we've highlighted some of the most-loved inclusion books from Brookes, the independent publishing company that brings you this blog every week. Take a look at these quick introductions to each book, including our favorite quote, the book's coolest feature, and a review snippet. Originally compiled for our Teacher Appreciation Week giveaway, this collection might give you some good ideas while you're putting together your to-be-read list or planning a book club with fellow teachers.
Happy reading, and thanks for everything you do all year to help every student reach their potential!
BOOK 1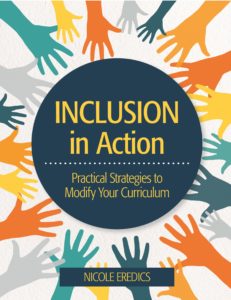 Inclusion in Action
By Nicole Eredics, B.Ed.
Perfect for teachers who need: A super-friendly guidebook packed with specific, teacher-tested curriculum modification strategies for students who work below grade level.
Rave review: "Inclusion in Action should be in the hands of every teacher and administrator educating students with disabilities. The book reads like a conversation with the author and provides practical, easy to develop modifications, that novice and veteran teachers alike will want to use. My colleague and I started creating new modifications for our students as soon as the book arrived and haven't stopped!"—Megan Gross, Education Specialist, 2017 California Teacher of the Year, 2017 National Teacher of the Year Finalist
Coolest feature: Eredics walks you through 40 specific strategies completely. For each one, she gives you student goals, simple step-by-step directions and implementation tips, suggested interventions and extensions, and samples of authentic student work so you can see the strategy in action.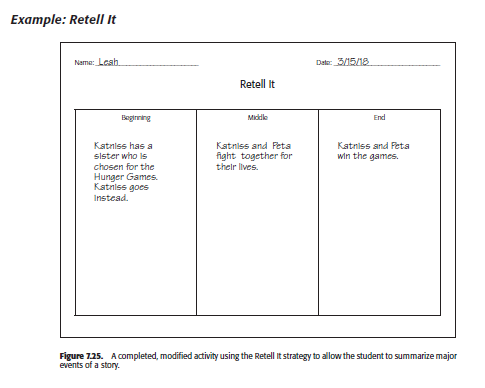 Quote we love: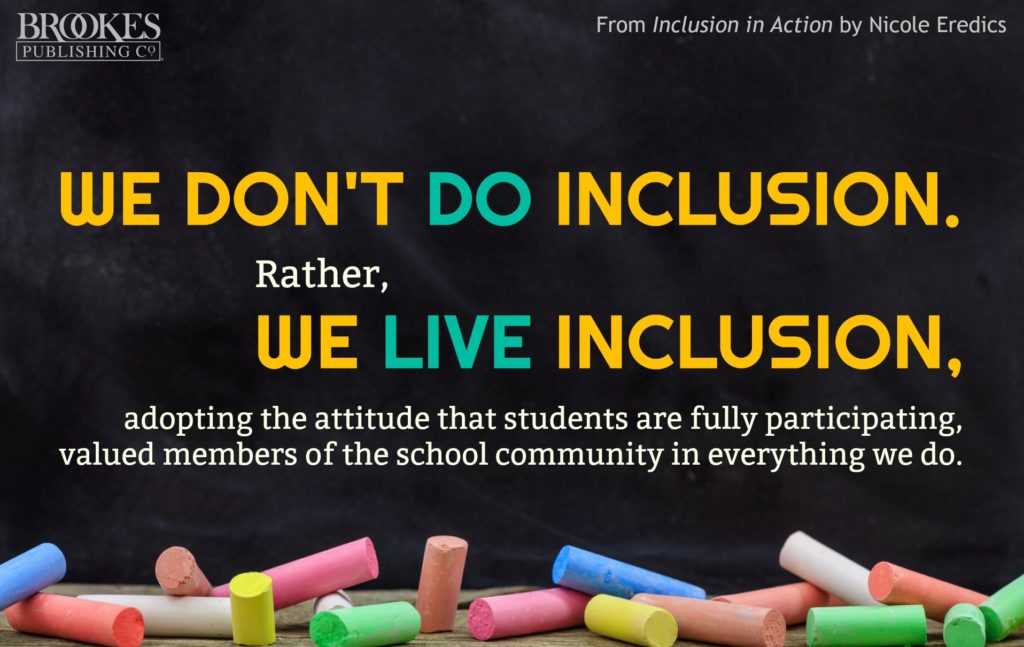 BOOK 2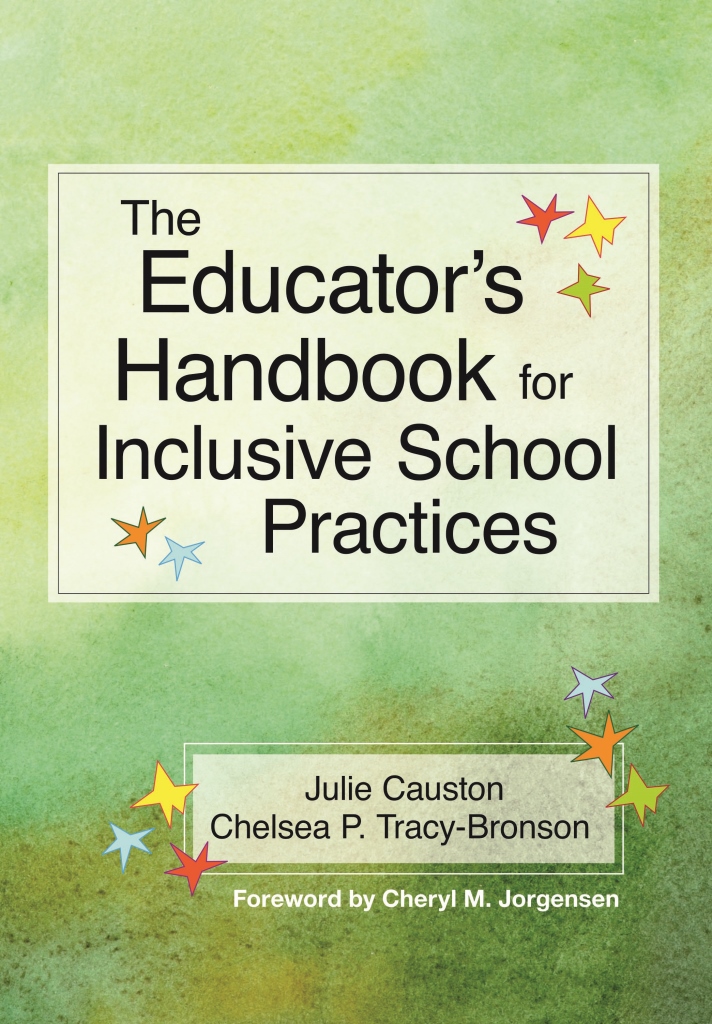 The Educator's Handbook for Inclusive School Practices
By Julie Causton, Ph.D., & Chelsea P. Tracy-Bronson, M.A.
Perfect for teachers who need: A practical, easy-to-read guide they can keep at their fingertips for inclusion tips, insights from inclusive educators, and strategies that support all learners.
Rave review: "Jam-packed with academic, social, and behavioral support strategies that are thoroughly explained and immediately usable…helps educators work smarter, allowing more time to focus on our students and collaborate with inclusive team members."—Terry Dougherty, Galloway Township Public Schools, Galloway, New Jersey
Coolest feature: Have a pressing question about inclusion? Chances are it's answered in this book. Each chapter ends with a Q&A that answers commonly asked questions about key topics related to inclusive education.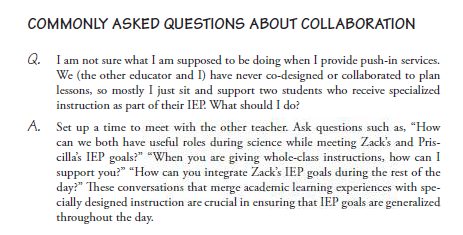 Quote we love: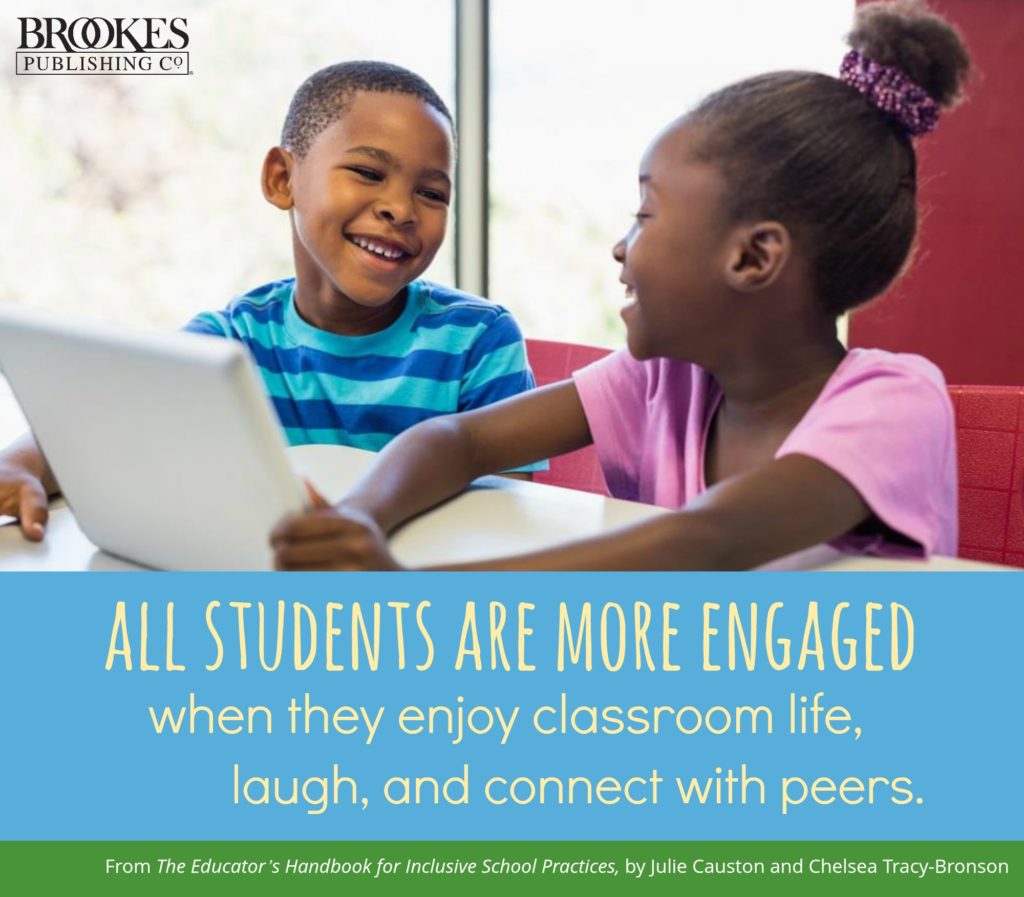 BOOK 3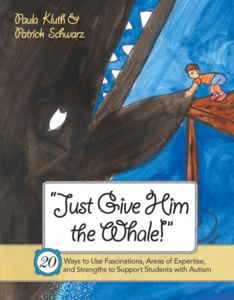 Just Give Him the Whale!
By Paula Kluth, Ph.D., & Patrick Schwarz, Ph.D.
Perfect for teachers who need: Fresh ideas for working students' special interests, fascinations, strengths, and areas of expertise into everyday classroom lessons and routines.
Rave review: "This book is for any teacher who wants to be remembered fondly by her students as the one who 'got it', who built meaning and motivation into learning. I wish this book had been on my shelf my first year of teaching!"—Carol Gray, President, The Gray Center for Social Learning and Understanding
Coolest feature: Each short chapter ends with a great list of practical suggestions for expanding key skills using students' fascinations.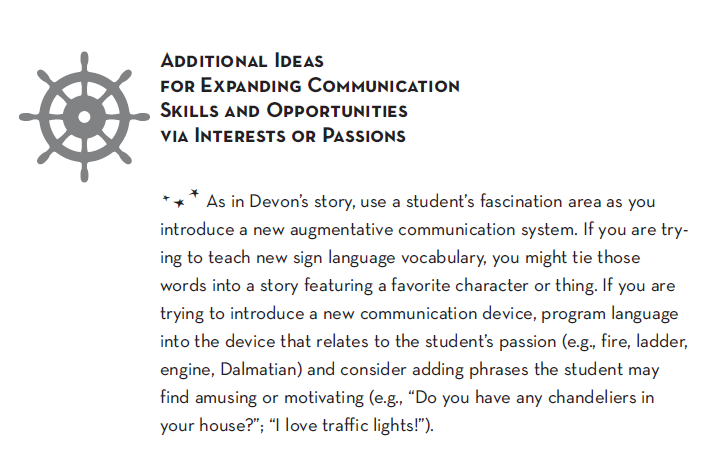 Quote we love:
BOOK 4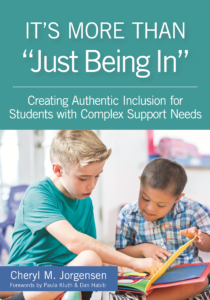 It's More Than "Just Being In"
By Cheryl M. Jorgensen, Ph.D.
Perfect for teachers who need: A step-by-step inclusion blueprint that lays out the rationale for inclusion and shows you how to use person-centered planning to meet each student's needs.
Rave review: "Open any page of this book and you will find real life examples, strategies, and ideas to connect the IEP to learning and participation in inclusive classrooms in easy to use formats. Best of all, owning this book is like having a personal mentor and friend with you on your journey to create inclusive environments where all students can be true members and participants!"—Elizabeth Keefe, Emeritus Professor, University of New Mexico
Coolest feature: Filled-in sample learning and participation plans for three model students give you clear examples of how to set goals for students and assess progress.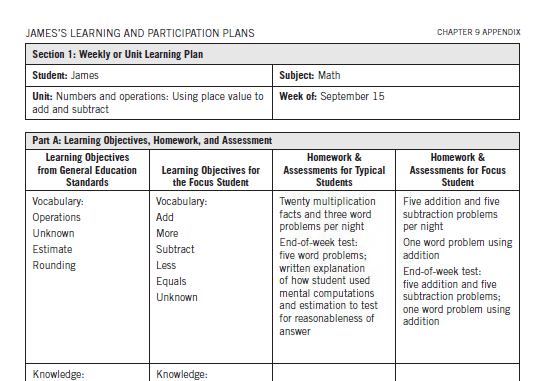 Quote we love: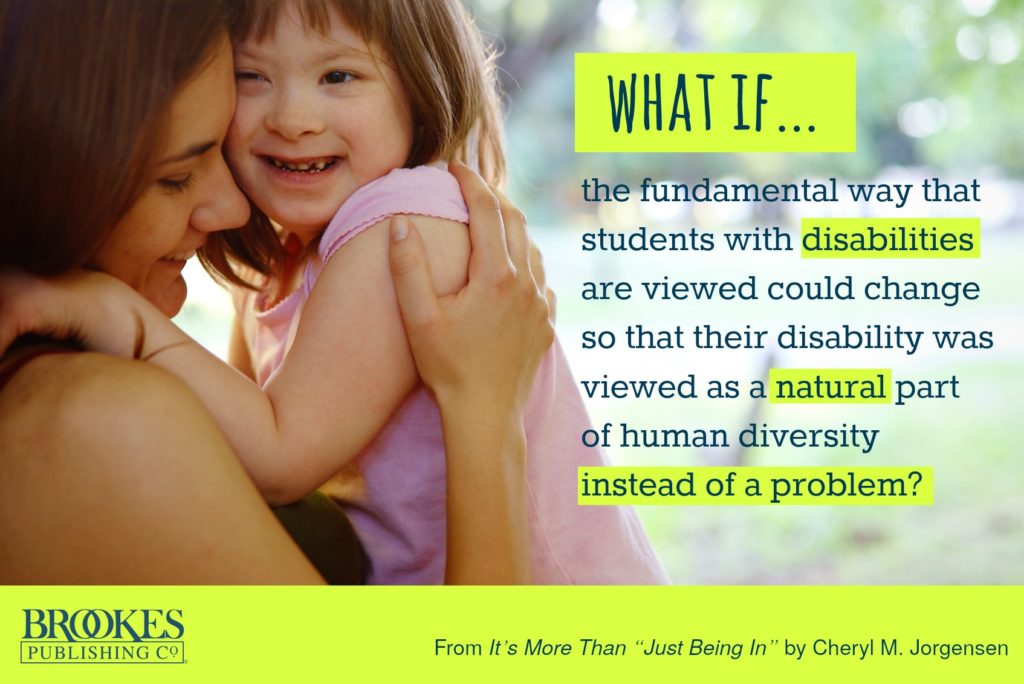 BOOK 5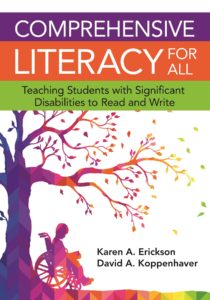 Comprehensive Literacy for All
By Karen Erickson, Ph.D., & David Koppenhaver, Ph.D.
Perfect for teachers who need: Guidance on teaching reading and writing skills to students with significant disabilities in grades preK–12.
Rave review: "A true masterpiece…Every page is filled with pearls of wisdom, the best and most up-to-date evidence-based emergent and conventional literacy instructional practices, and relatable and inspiring real-life examples."—Judy Lariviere, Assistive Technology Specialist, Assistive Tech 4 A
Coolest feature: Throughout the book, the authors highlight some of their best tips and ideas in easy-to-spot pull quotes, highlighting key takeaways in a memorable way.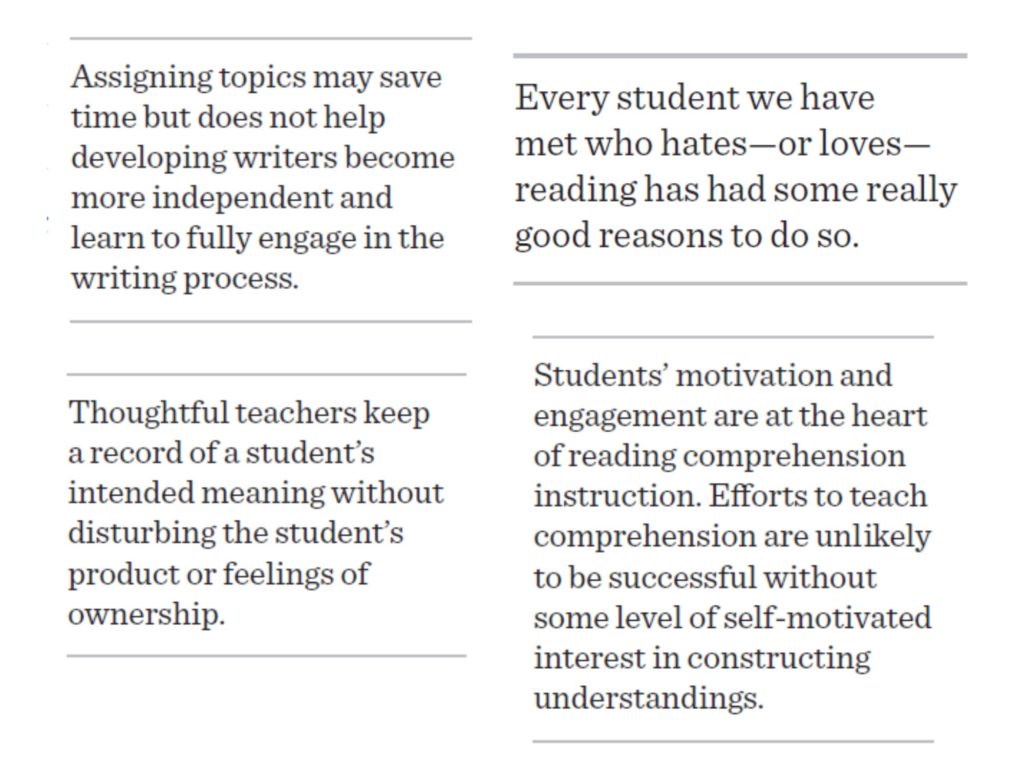 Quote we love: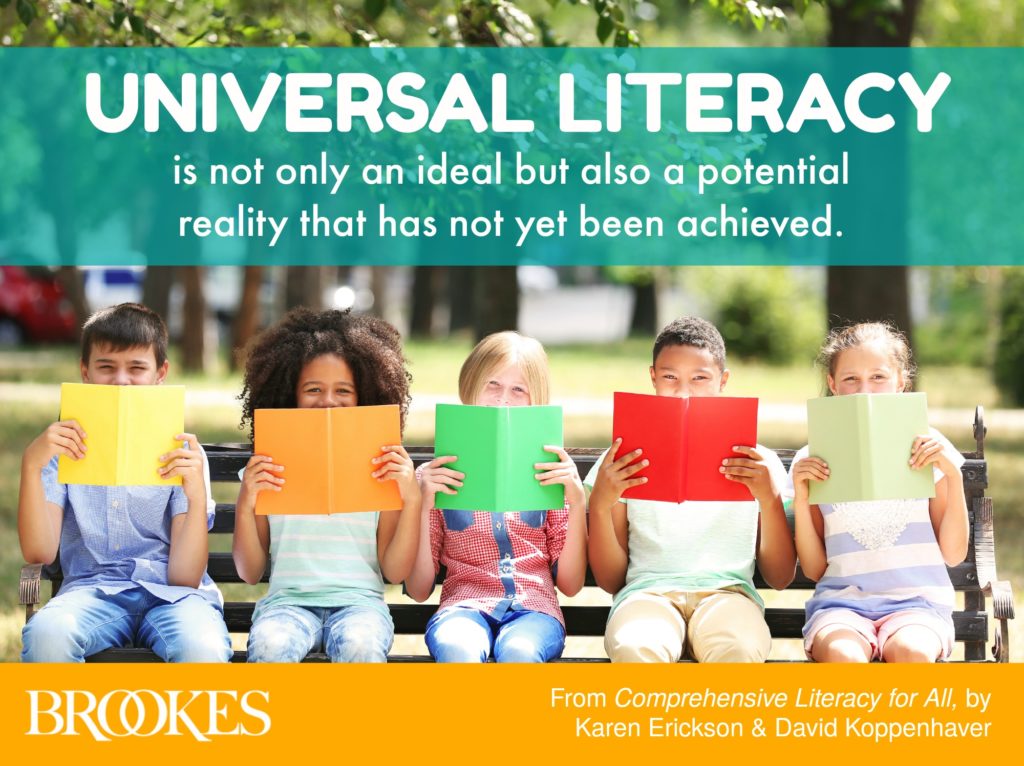 BOOK 6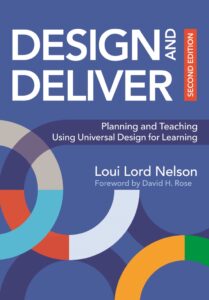 Design and Deliver
By Loui Lord Nelson, Ph.D.
Perfect for teachers who need: A reader-friendly UDL primer that both explains and shows how to use the three key principles of UDL—Engagement, Representation, and Action & Expression.
Rave review: "Informative, approachable, and tangible…This book will be, without question, the go-to UDL book for classroom teachers. Thank you, Loui, for taking the guesswork out of UDL!"—Azure Angelov, University of Indianapolis
Coolest feature: Thought-provoking and motivating quotes from teachers are woven throughout the book, giving you real-world perspective on how to problem-solve, take it slow, and harness the power of UDL.
Quote we love: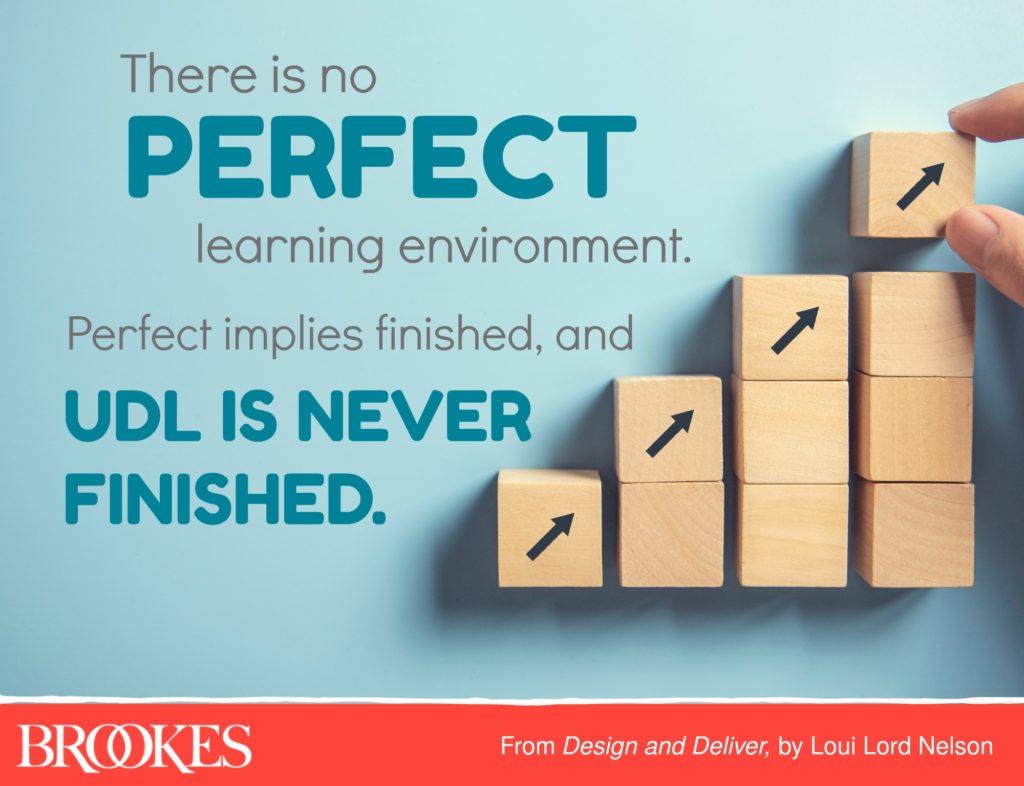 BOOK 7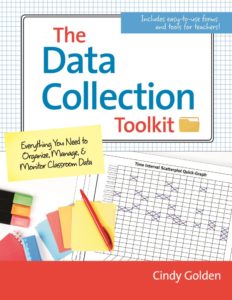 The Data Collection Toolkit
By Cindy Golden, Ed.D.
Perfect for teachers who need: A complete guide to stress-free data collection, with proven techniques, strategies, and shortcuts used by real teachers.
Rave review: "This book should be in the hands of every classroom teacher … teachers every day are expected to collect data and analyze it but don't have the tools to do it. Here are the tools in one place."—Beverley Johns, Professional Fellow at MacMurray College
Coolest feature: Handy, easy-to-use Quick-Graph forms make it easy for you to record your important data and graph trends on the same form.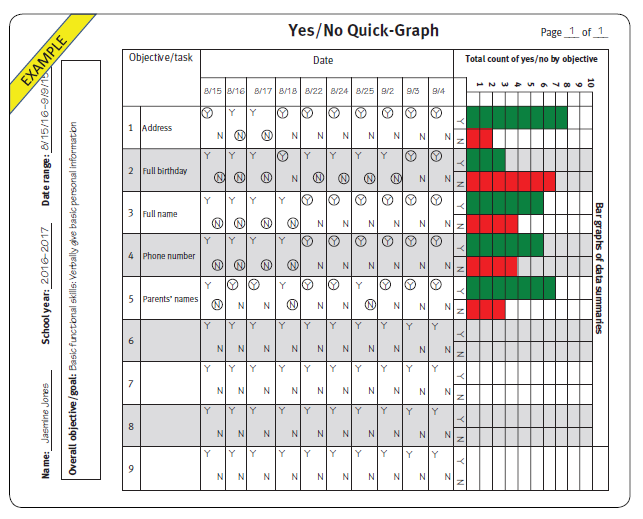 Quote we love: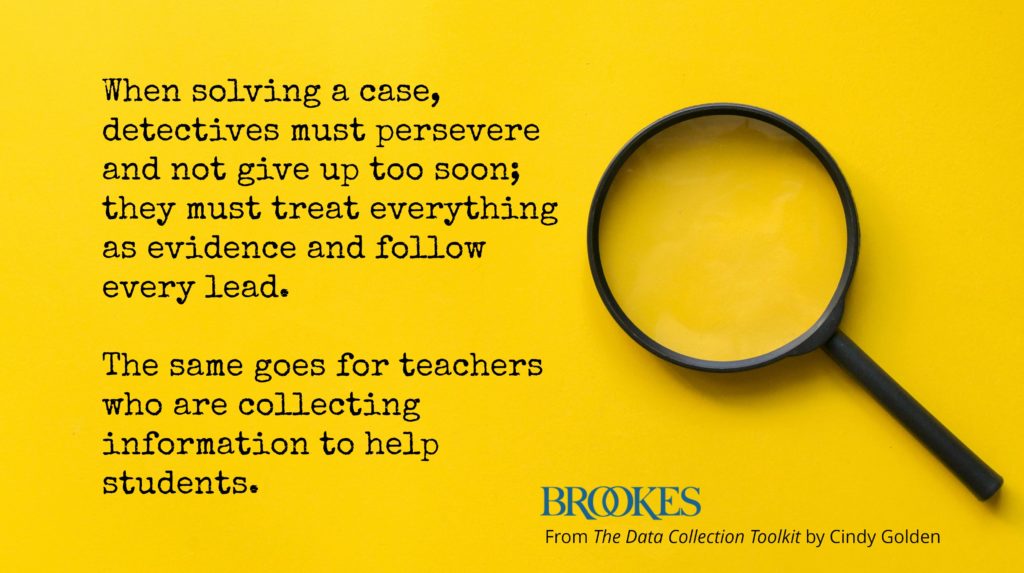 BOOK 8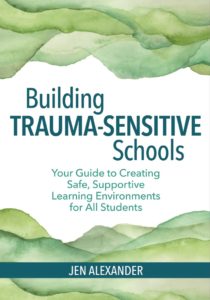 Building Trauma-Sensitive Schools
By Jen Alexander, M.A., NCC, SB-RPT
Perfect for teachers who need: A comprehensive framework for building a safe, supportive school environment that helps all students learn and thrive.
Rave review: "Are you working with children who struggle because of their history of adverse experiences? You need this book—even if you already have a full shelf. Packed with stories, wisdom, and practical tools, this is a resource you'll come back to over and over again for ideas, support, and encouragement."—Jody McVittie, Executive Director, Sound Discipline
Coolest feature: Sample dialogues between teachers and students give you a realistic look at what trauma-sensitive practices look like in action—and a model you can follow in your own classroom.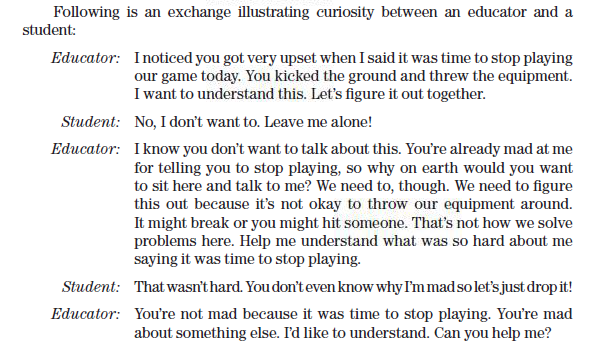 Quote we love: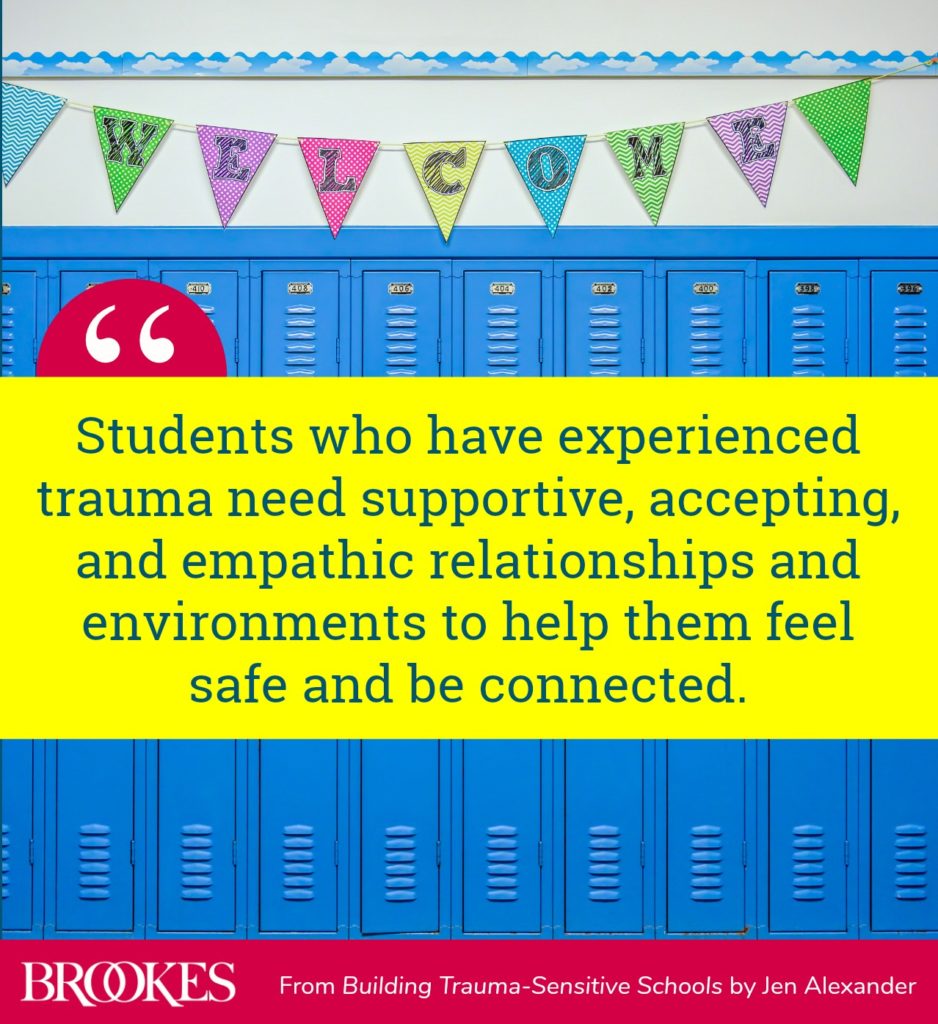 BOOK 9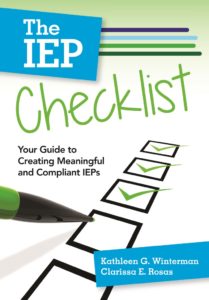 The IEP Checklist
Your Guide to Creating Meaningful and Compliant IEPs
By Kathleen G. Winterman, Ed.D., & Clarissa E. Rosas, Ph.D., with invited contributors
Perfect for teachers who need: A step-by-step guide to meaningful, legally compliant IEPs that help students reach their goals and meet state standards.
Rave review: "A wonderful resource guide . . . provides the reader with tools, checklists, and strategies for being successful in their understanding of and participation in IEP meetings."—Mary Ellen Peterson, CEO, Parents Helping Parents
Coolest feature: A unique, in-depth checklist breaks the whole IEP process into small, manageable steps throughout the book and walks you through each one.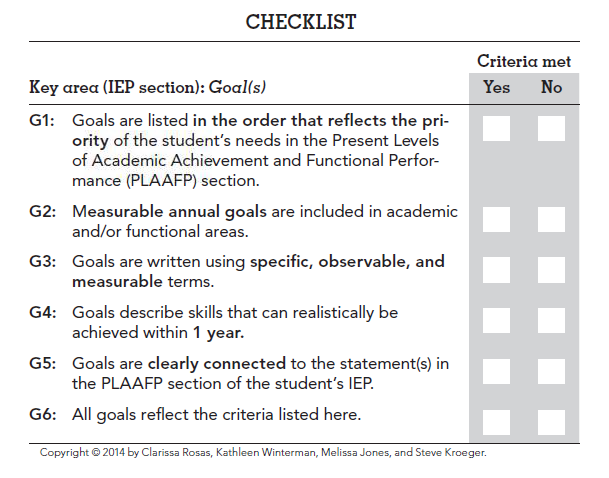 Quote we love:
BOOK 10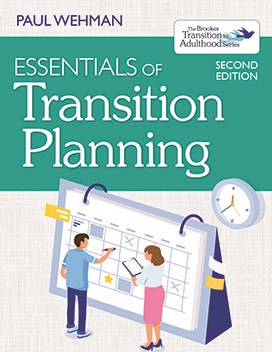 Essentials of Transition Planning, Second Edition
By Paul Wehman, Ph.D., with invited contributors
Perfect for teachers who need: A clear and concise one-stop guide to helping students with disabilities plan the future they want and pursue employment and/or higher education.
Rave review: "An exceptional resource that includes valuable and practical transition planning strategies, along with anecdotes that clearly illustrate their application. It is a must have for every transition professional."—Richard Luecking, Center for Transition and Career Innovation, University of Maryland
Coolest feature: You'll get more than a dozen downloadable checklists, tools, and worksheets for putting your transition plan into action, including a Career and Vocational Transition Worksheet, a What a Student Will Need Post-High School Checklist, and a Social Competencies Worksheet.
Quote we love: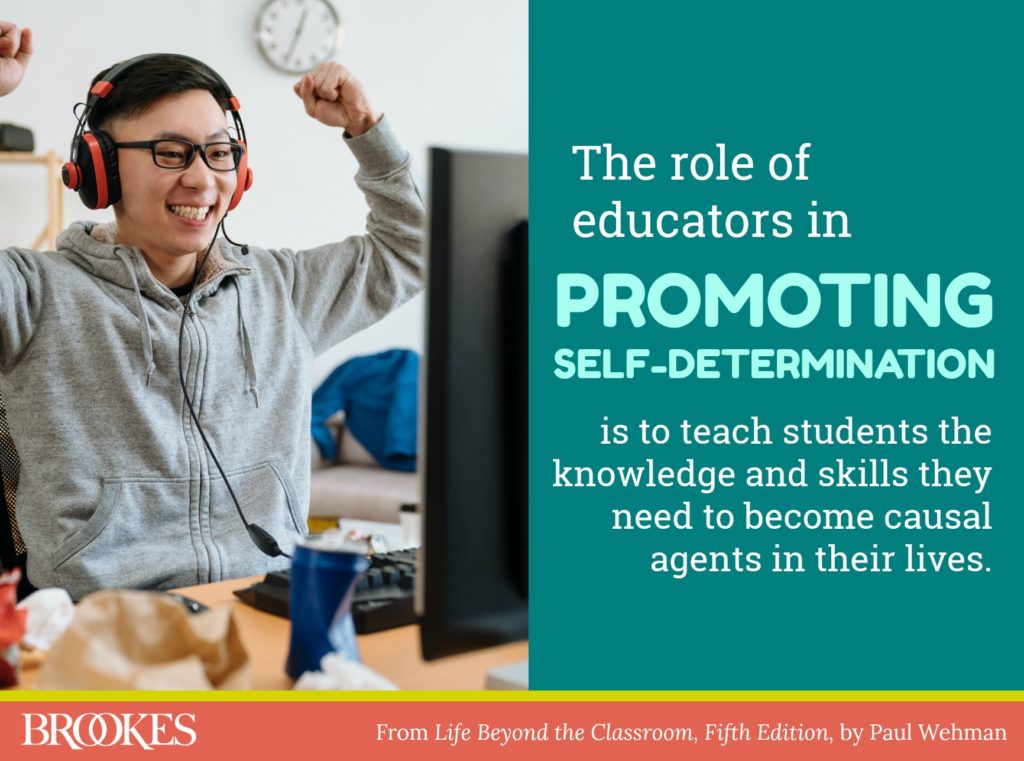 Hope this list gave you some great suggestions for your inclusive education TBR list. If you're looking specifically for books and other resources on antiracist education, we've also compiled a helpful list in this post. Stay tuned to the blog for more practical tips, strategies, and more book recommendations for teachers. And let us know if there's a specific inclusion topic you'd like us to post about!