10 Reasons Why Service-Learning Strengthens Inclusive Education
March 22, 2016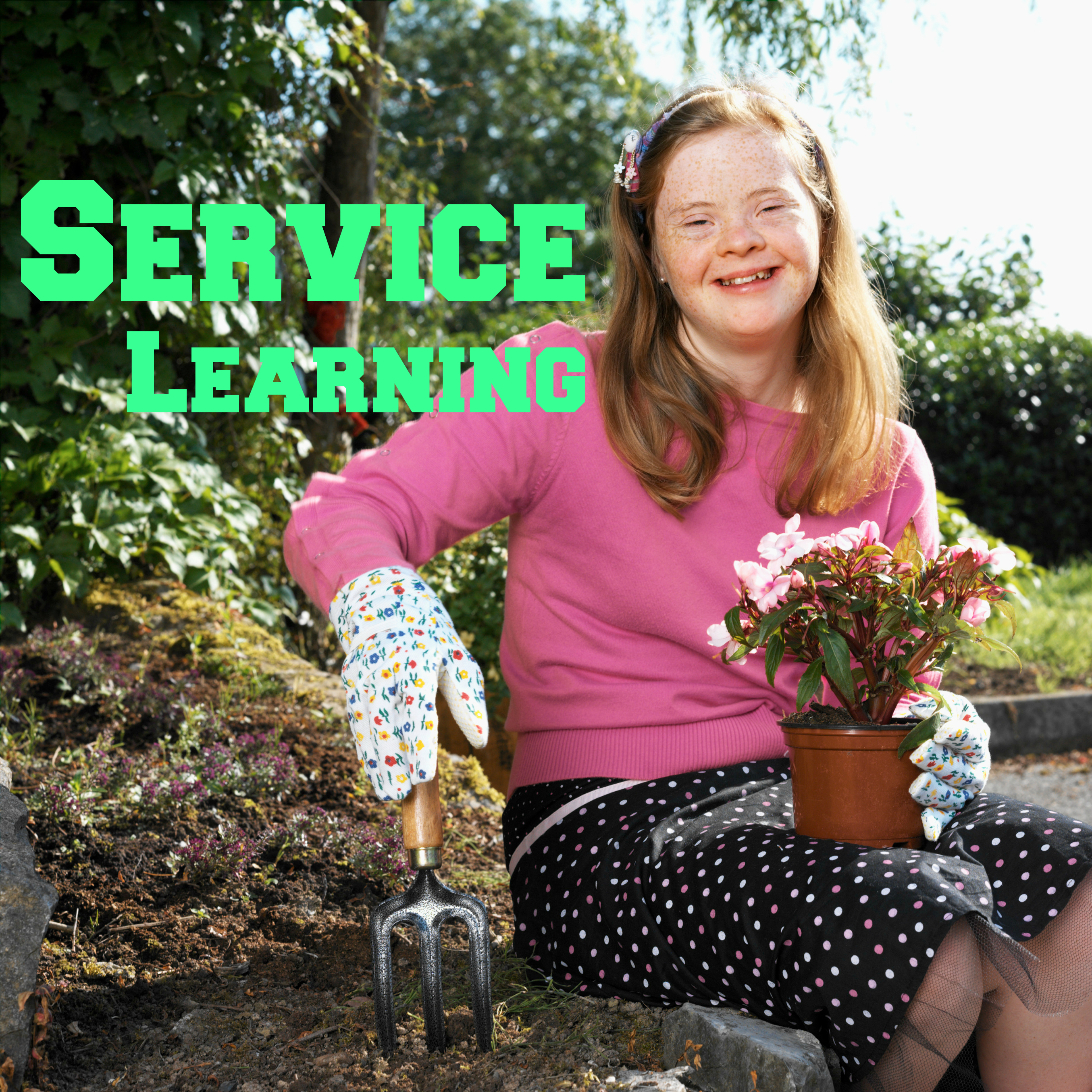 Today's post is part of our Fair is Not Always Equal…Now What? blog series. Stay tuned for more posts that show you how to teach and reach every learner in your classroom!
On your inclusive education journey, have you tried service-learning yet? This week we'll be talking about the benefits of this creative and effective teaching method, which is all about connecting standards-based instruction with service to your community. More than "community service" confined to after-school clubs, service-learning actually integrates with your curriculum and helps ALL students learn academic content while they give back. And it's a great way to differentiate instruction and help kids with and without disabilities make academic and social progress.
Some examples of subject-specific service-learning projects are:
Science. Grow a garden of vegetables and donate them to a local food bank.
Art. Design a logo for a community organization.
English. Write and distribute brochures for parents on the importance of library cards and family library visits.
Social studies. Make and sell a calendar of local historic sites and donate the proceeds to your community's historical society.
If you're interested in exploring service-learning, here's a look at 10 ways this teaching technique promotes inclusive education and benefits every student in your classroom. (These are from Pamela Gent's Great Ideas: Using Service-Learning and Differentiated Instruction to Help Your Students Succeed.*)
Service-learning helps students with and without disabilities:
Access the general curriculum. Service-learning motivates and engages all students—which helps lead to higher academic achievement for students with and without disabilities. Studies show positive academic effects of service-learning: higher grades, improved test scores. (Bonus: when students are involved in a fun project that helps others, learning doesn't feel like work.)
Promote generalization of skills and knowledge. A well-developed service-learning project can help students make connections between curriculum content and the world around them. A fundraiser can help younger students develop and apply counting skills, for example, and building a wheelchair-accessible ramp can teach older students how to use the Pythagorean Theorem in a real-world context.
Develop critical and creative thinking skills. One of your goals as an educator is to help every student in your classroom become a critical, creative thinker who can solve problems and come up with novel ideas. A service-learning project will often pose unexpected challenges and curveballs, which makes it the perfect incubator for your students' thinking skills.
Build character. Education is about more than test scores (but we don't have to tell you that). One big benefit of service-learning is character education: studies show that students who participate in service-learning projects report a greater sense of responsibility, empathy, acceptance of diversity, and concern about the welfare of others.
Develop communities and citizens. Service-learning strengthens community by providing students with more opportunities to interact and work together–especially important for students with disabilities, many of whom experience isolation and loneliness. Research also indicates that service-learning helps create more responsible, politically engaged citizens with a stronger sense of equality and social justice.
Enhance career education. Service-learning can be the perfect vehicle for developing the skills students need to land and keep a job, including social skills, teamwork, common sense, a good work ethic, and critical thinking skills. Serving the community will also increase students' social networks, making it easier to find job opportunities later.
Provide inclusive community-based instruction.

Community-based instruction has been used for many years to teach learners with disabilities academic, social, and life skills. But it also segregates students with disabilities from their peers—something the service-learning approach rectifies. Because service-learning involves all students, it makes community-based instruction more inclusive and equitable.
Teach functional life skills.

By blending functional activities with academic activities, service-learning can help students with and without disabilities learn critical skills they'll need for the rest of their lives. For example, students holding a clothing drive will practice not only academic skills (writing and designing flyers and newspaper ads) but also life skills like washing, ironing, and folding clothes.
Increase "social role valorization." Some people have a negative opinion of teenagers—and a narrow view of what individuals with disabilities can contribute to our society. Seeing teens with and without disabilities performing valuable services can help more positive attitudes take root—and increase community support for the school. (Students develop a better self-image when helping others, too!)
Reduce dropout risks. Service-learning helps capture student interest—and students who are engaged and motivated are often less likely to cut school or drop out. In some preliminary studies, service-learning was correlated with increased attendance and a decrease in dropout rates.
Do you have your own service-learning story to tell? Are there any barriers you can foresee in trying service-learning yourself? Tell us in the comments below!
*This book is now out of print, sorry to say—but the benefits of service-learning are evergreen.
Topics