10 Ways to Improve Inclusion at Lunch, Recess, and After School
October 20, 2015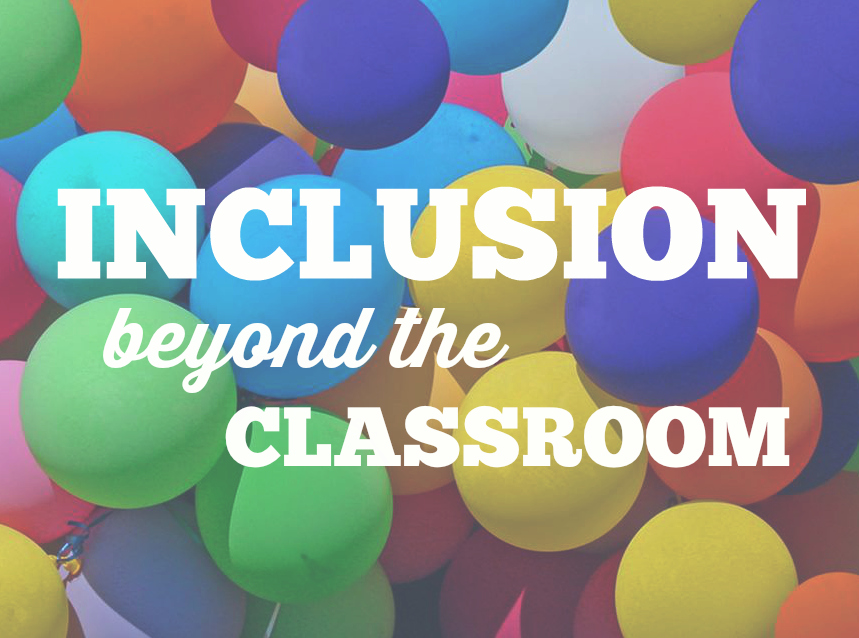 Here at the Inclusion Lab, we talk a lot about ensuring the full participation of all learners during classtime. But what about noninstructional times like lunch, recess, and extracurricular activities? These provide students with rich opportunities for developing friendships and honing social skills—but too often, kids with disabilities don't get the supports they need to participate fully.
Today I'm sharing 10 tips from books by seven of our expert authors. Try these in your school, and boost student inclusion and participation in activities that happen between and after their classes.
Start a Lunch Bunch.

It's important to encourage social interactions at lunchtime, so students with disabilities don't end up at one table not interacting with their peers. An informal "lunch bunch" is one way to promote inclusion at mealtime and bring together students who otherwise might not eat together. Carolyn Hughes and Erik Carter describe the lunch bunch plan that worked for them: "At first, schedule the group to meet once or more each week, such as every Tuesday and Thursday. We found that providing pizza, snacks, and soda is a guaranteed way to draw a good-sized crowd to the first several Lunch Bunch gatherings. These group gatherings provide a comfortable context for students to get to know each other and have fun. Moreover, students who are in a hurry and do not have time to eat can feel comfortable just stopping by to say hello. As students begin to develop relationships with each other, expect to see students with disabilities being invited to other tables to join their peers without disabilities for lunch."
Put on some (calming) music. Music can help create a soothing atmosphere for everyone, and can be especially beneficial for students with autism or sensory processing issues. Julie Causton relates the story of Jonah, a boy with autism who found that the cafeteria overloaded his senses. After agreeing to Jonah's request for Beatles music at lunch, the school found that piping in the songs helped create a calming atmosphere for all students, and Jonah was able to stay with his peers and connect with them during mealtime.
Create interest tables. Print popular student interests on colorful, highly visible cards and place them on lunch tables. Students with and without disabilities can choose tables that interest them and talk about their favorite topics.
Nurture budding friendships. In his Quick-Guides to Inclusion, Michael Giangreco suggests keeping an eye on your students and noticing when two students are beginning to enjoy each other's company. Then make a proactive effort to facilitate the growth of this budding friendship. Look for opportunities to put these students together—encourage them to play on the same dodgeball team at recess, or join the same afterschool group.
Give students the tools they need to reach out. As Julie Causton points out, sometimes a student wants to participate in social activities but doesn't know how to start. Help your students recognize social possibilities at lunch, recess, and after school, and give him or her strategies for approaching a fellow student. Ask your student who he'd like to play with at recess, sit with at lunch, or participate in activities with, and provide suggestions on how to make overtures of friendship. If your student is nonverbal, you might give her a visual list of the students in the class, help her program her device to talk to a peer, or create an index card with the student's desired message on it. (Cindy Golden suggests making communication rings or communication wallets from inexpensive business card holders with plastic sleeves. Laminated picture symbol cards can be kept in one of these for easy student access at recess, in the lunchroom, or during activities.)
Identify gaps in extracurriculars offered. Does your school offer a wide variety of extracurricular activity choices that appeal to diverse students with many different interests? Paula Kluth recommends taking an inventory of all the clubs, programs, and activities available in your school to see what might be missing. Are the current activities biased toward athletic and academic superstars? What new groups could your school create to encourage greater inclusion and more participation by students with and without disabilities?
 

Improve accessibility.

Do your school's extracurriculars take place in easily accessible locations? Does the student need transportation to and from off-campus activities? Decide what accommodations are needed and help arrange for transportation to ensure that students with disabilities have access to off-campus extracurricular activities.
Use peer buddies. A carefully implemented peer buddy program can be an effective way to support student participation and inclusion in afterschool activities. Look for students already participating in activities who could assist their classmates with disabilities—or, if a student already has a peer buddy, see if the buddy would be willing to join a club or activity with her classmate. See what types of supports the student with disabilities will need in order to participate in the activity, and decide which of these supports the peer buddy could provide. Be sure peer buddies receive the information and training they need to provide these supports effectively. (The book

Peer Buddy Programs for Successful Secondary School Inclusion

by Hughes & Carter can help you with every step of implementing a peer buddy program.)
Ensure authentic experiences–not tokens. Is your student interested in sports? In his book Different Needs & Different Speeds, Gary Barber emphasizes the many benefits of inclusive sports for kids with and without disabilities. But he cautions coaches to keep things authentic: "Don't assume that children with challenges want a sugar-coated version of sports," he says, reminding coaches to "include support that is meaningful and avoids belittling language and tokenism." In an authentic sports experience, all students are valued for their contributions, have a meaningful amount of playing time (not just a few minutes at the end), receive quality coaching (not superficial praise), are encouraged to set goals that require hard work, and benefit from positive social interactions.
Keep parents in the loop. Every parent wants to support their child's peer relationships and friendships, so be sure to involve them in strategies for expanding their child's social opportunities. Hughes and Carter suggest sending a flyer to parents each month with a list of upcoming afterschool activities: fundraisers, football games, school plays. Talk to parents about their child's preferred activities, interests, and favorite friends and acquaintances.


The suggestions in today's post came from the following books. Check them out for more information on successful inclusion throughout the whole school day—and beyond.
Suggestions 1, 7, 8, and 10 are from Peer Buddy Programs for Successful Secondary School Inclusion by Carolyn Hughes, Ph.D., & Erik W. Carter, Ph.D.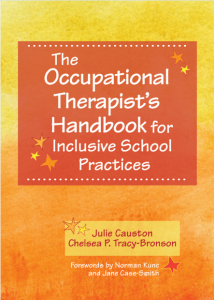 Suggestions 2 and 3 are from The Occupational Therapist's Handbook for Inclusive School Practices by Julie Causton, Ph.D., & Chelsea P. Tracy-Bronson, M.A.
The Educator's Handbook for Inclusive School Practices by Julie Causton, Ph.D., & Chelsea P. Tracy-Bronson, M.A.
and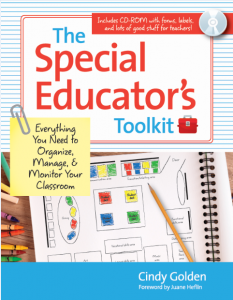 The Special Educator's Toolkit by Cindy Golden, Ed.D.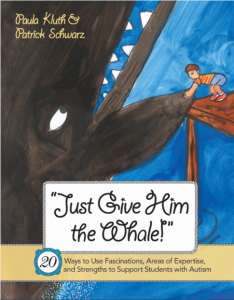 Suggestion 6 is from Just Give Him the Whale! by Paula Kluth, Ph.D., & Patrick Schwarz, Ph.D.
Topics