10 Ways Your School Team Can Carve Out More Time to Meet and Communicate
November 12, 2019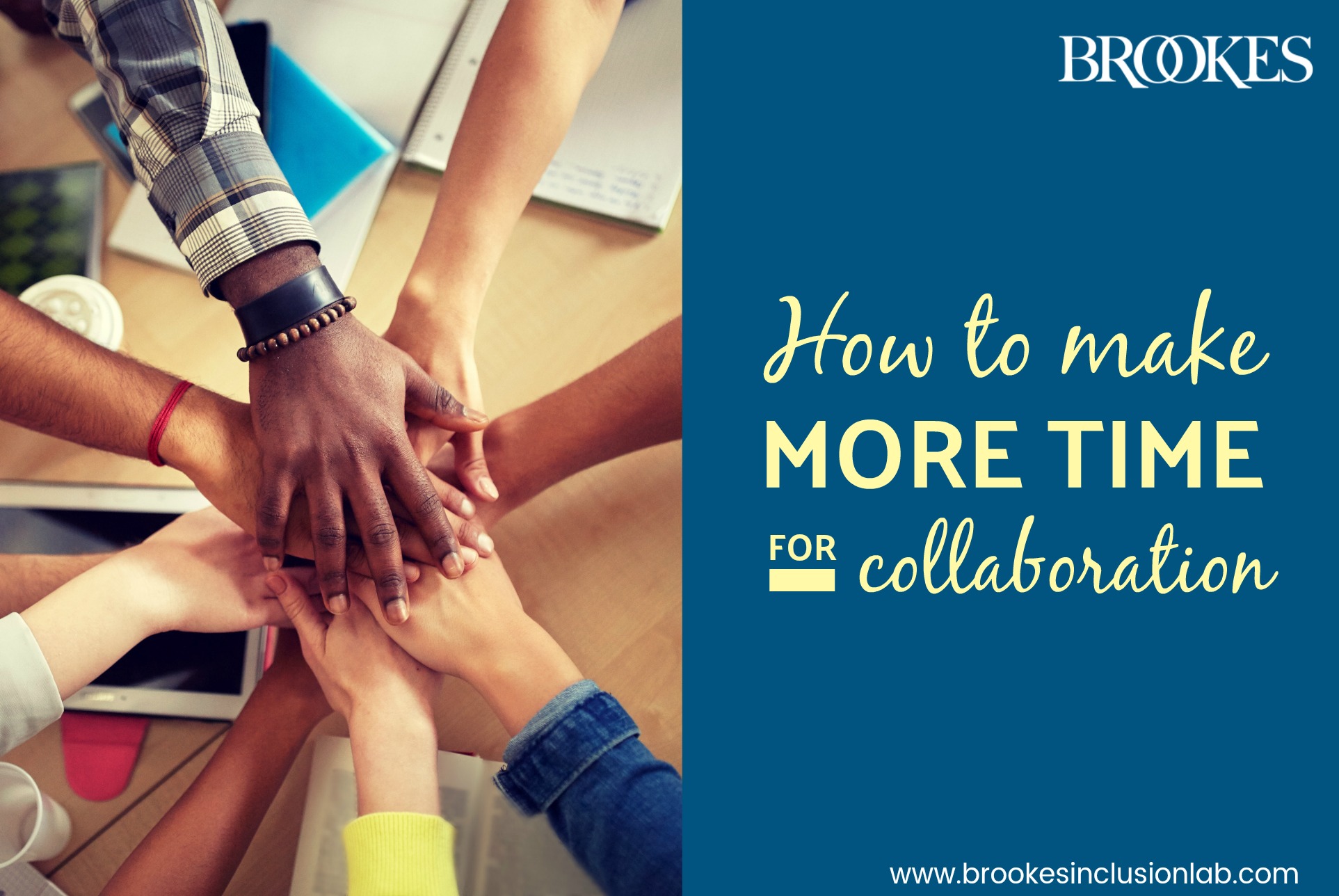 In authentically inclusive schools, collaboration among all team members is a vital success factor. In fact, collaborative teaming is "so central to inclusive schooling that it can be viewed as the glue that holds the school together" (King-Sears, Janney, & Snell).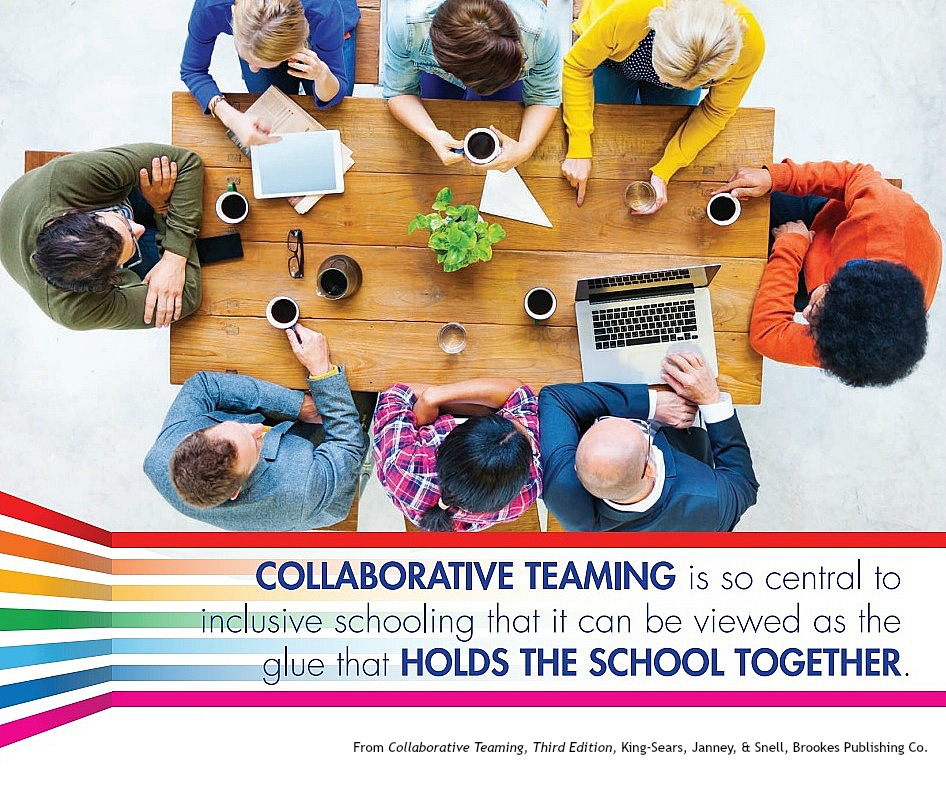 No one disputes that students benefit when all team members come together to share ideas and solve problems. But there are only so many hours in the school day—and the busier your team gets during the school year, the more challenging it is to make time to meet and communicate. Today's blog post, excerpted and adapted from The Paraprofessional's Handbook for Effective Support in Inclusive Classrooms by Julie Causton, gives you some quick tips on how to connect more and communicate even better with your colleagues.
Five Ways to Carve out Fifteen Minutes
In-person meetings are often the best and most efficient way to talk through issues and brainstorm solutions. Here are five ways to set aside fifteen minutes for meetings with your fellow team members during the school day:
Establish independent work time.
Create a weekly chunk of time during which students are expected to watch instructional videos or work independently for fifteen minutes. Let them practice their self-directed learning skills while your team has a meeting.
Request relief from a parent volunteer.
Do you have enthusiastic parents who volunteer at your school? Make the most of their time in your classroom—fit in your fifteen-minute meeting while the volunteer reads a book to the students or leads a review game with your class.
Pair up with another teacher team.
Try putting two classrooms together for a half hour each week for a certain portion of the curriculum or community-building activities. While one teaching team supervises the students, the other team can meet for fifteen minutes. The teams then switch and the second team gets their fifteen minutes of meeting time.
Make specials time a special meeting time.
Ask the specials teachers in your school whether their classes have any fifteen-minute periods that might not require paraprofessional support. Use that window of time to schedule a meeting together.
Meet before or after school starts.
Establish a "sacred" meeting time for teaching teams before the hustle and bustle of the school day starts, or after the day when any issues and ideas are still fresh in your mind. These fifteen-minute sessions can start your day off on the right foot and help you problem-solve classroom issues quickly with your team.
Five More Ways to Connect
If you find it's still difficult to fit in more face-to-face meeting times with your fellow team members, take a cue from education teams that come up with creative alternatives to meeting face-to-face. Here are five ways to stay connected with your fellow educators when face time is scarce:
Start a group communication notebook.
Establish a notebook that all members of your team can access, read, and respond to each day. Team members can write their questions in the notebook and get responses. Notebooks are also a good tool for discussing and coordinating schedules. (Be sure to store it in a secure location!)
Connect via email or group chat.
If a communication notebook is too analog for your team, stay connected via email or a text-based group chat. Team members can contact each other throughout the day with questions, comments, or schedule changes.
Set up a special mailbox.
Create a dedicated physical mailbox in the classroom for each staff member. Any notes, questions, or comments for that team member can be collected in the mailbox during the school day and reviewed at the end of the day or whenever there's a break.
Have the whole team proofread notes.
When notes are written to a student's parents, have the whole teaching team proofread each of the notes before they go home. This has two benefits: you'll be confident your notes are accurate and error-free before parents receive them, and your team can be sure that everyone receives important updates and information about students.
Share your lesson plans.
Keep your lesson plans in an easily accessible place where all members of the team can view them. Use notes (digital or sticky) to communicate questions and comments about upcoming content. Ask the person who writes the lesson plans to delineate each team member's role for each lesson.
Make a few of these tips a part of your communication strategy for the rest of the school year, and let us know how it goes!
EXPLORE THE BOOK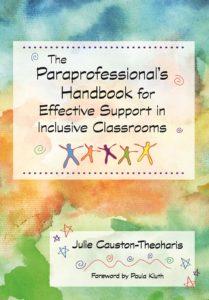 The Paraprofessional's Handbook for Effective Support in Inclusive Classrooms
By Julie Causton, Ph.D.
Paraprofessionals will master the ups and downs of their complex role with this concise how-to guide, packed with friendly guidance, practical tips, and relatable first-person stories.
LEARN MORE