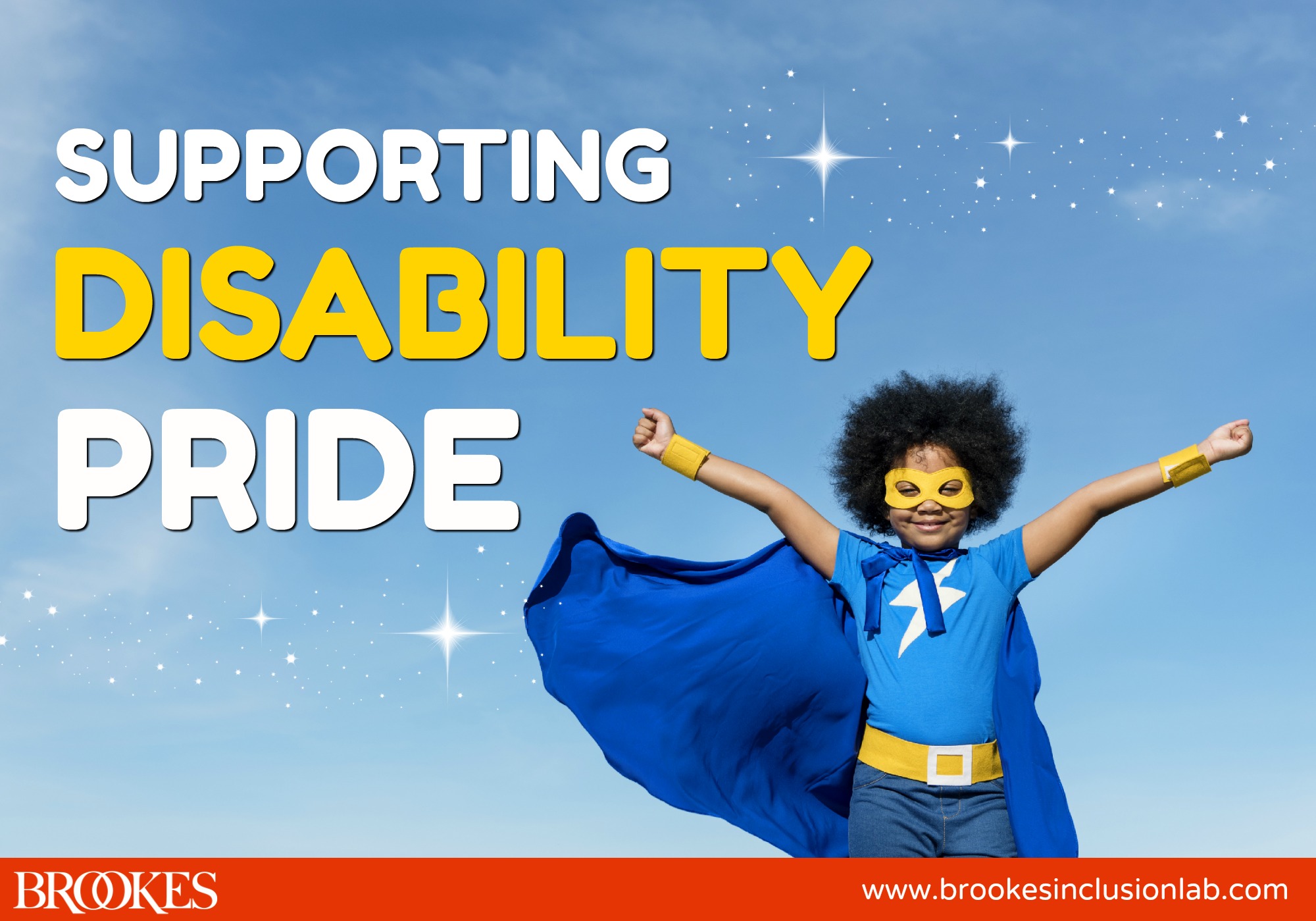 While schools are closed, many teachers are reflecting on their practices and exploring new ways to support their students' academic success and social-emotional well-being. If you teach in an inclusive classroom, now might be a good time to think about one critical way you can support your students with disabilities: by helping them strengthen their sense of pride and self-acceptance.
Authors Margo Vreeburg Izzo & LeDerick Horne issued this challenge in their Inclusion Lab Q&A a few years ago:
"We are challenging educators and people with disabilities directly, to embrace disability as a positive identifier. If students with disabilities are supported and nurtured by their family, doctors, and teachers, they will develop disability pride and connect to a long history and a diverse community of people who share their challenges and triumphs. Instead of feeling shame and exerting energy to hide their disability and pass as normal, students should be empowered to feel proud of how their minds and bodies work."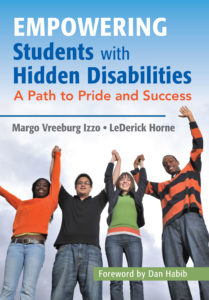 What are some concrete things you can do to help students develop disability pride? This post, excerpted and adapted from Izzo & Horne's Empowering Students with Hidden Disabilities, gives you some tips and strategies to put into practice. Some ideas will be relatively easy to implement remotely, while others may have to wait until you're back in the classroom. But all of them will help you empower your students and set them on the path to meeting their future goals and dreams.
Educate yourself. First, set a goal for yourself to become more familiar with disability culture, history, and the types of disabilities represented in your classroom. The more you know about your students' disabilities, the better you can understand your students, provide appropriate support, and promote an avenue to success for them. This is a good task to take on during school closures, since you can easily conduct disability research online.
Set the stage for sharing. Create a safe learning environment in which all students feel comfortable discussing their feelings, wants, and needs. You might set aside special times when students can talk about strengths and successes that made them proud as well as any challenges they may be struggling with at the moment. Checking in with your students via phone or video chat might be one way to do this now. When schools are open again, hold group sharing sessions that allow students to celebrate each other's successes, feel less alone, and offer each other support and guidance. (An All About Me worksheet may be a useful tool for starting class discussions—you can find one in the Izzo & Horne book.)
Widen social networks. Helping students with disabilities connect with and learn from each other can boost disability pride. During this challenging time when students are unable to meet in person, encourage them to seek out online outlets related to their disability, including blogs, Facebook groups, and Twitter chats. Once school is back in session, consider starting a self-advocacy club for students with disabilities to discuss and practice their skills. Members can review specific self-advocacy skills using scripts, role plays, and video examples (see the Izzo and Horne book for guidance).
Start planning a parent workshop. One effective way to help parents support their child is through workshops that explain the concept of disability pride and provide helpful testimonials. This takes some planning and coordination, so now might be a good time to start organizing workshops for next year and reaching out to some potential speakers. You might invite students to describe their journey to disability pride, and ask other parents to share their own insights on raising a child with a disability and supporting them on the path to self-acceptance.
Keep student supports up to date. Carefully review the supports, services, and accommodations your students are currently receiving. Take a look at their IEPs, and make sure that your students are getting the services and supports they need (and are not receiving supports they don't need). Update student supports as necessary to be sure that their individual needs are met.
Introduce students to role models. Students with disabilities benefit from hearing the stories of adult role models. While schools are closed, send your student recommendations for biographies and videos that tell the stories of successful adults with disabilities. When classrooms are open again, invite some guest speakers with disabilities to talk about their careers and the effect their disability has had on their adult life. (Guest speakers are a great way to provide education and insight to students with and without disabilities.)
Develop a peer mentor program. A helpful and empathetic mentor can make a big difference in the life of a student. During school closures, explore how your school might create a program that matches students just beginning their journey to disability pride with older students or adults with similar disabilities who can give them support and guidance.
Embrace student-directed IEPs. When students are empowered to lead their own IEP meetings, great things can happen. Student-directed IEPs are associated with benefits like higher academic achievement, better communication and self-advocacy skills, and stronger motivation for students with disabilities. Check out the 9 tips in this popular blog post on student-directed IEPs, and if they're not the norm in your school yet, think about how they could be in the future.
Encourage participation in leadership and activism. Your students might explore participating in social activism that benefits people with disabilities—not only will it help their community, it will likely strengthen their social and self-advocacy skills, boost their confidence, connect them with new friends and mentors, and contribute to their sense of disability pride. Students may not be able to participate in face-to-face groups right now, but there are plenty of opportunities to get involved online. When gatherings are safe and permitted again, you may want to find out when and where your state's Youth Leadership Forum is held and help students apply for this conference. Invite students who participate to present to a class or community about their experiences at the conference.
Support post-high-school goals. Part of disability pride is feeling empowered to pursue future goals and dreams like postsecondary education. If your students plan to make the transition to college, take some time to explain the difference between supports allowed in college versus high school. For example, college students receive accommodations, but the curriculum and assessments are not modified; all students typically receive the same course material and must take the same tests. Encourage college-bound students to use the supports that will be available to them in college classes, and try to wean them off modifications currently provided by your school, such as paraprofessionals who sit with students in class.
Accept your students as they are. Be an inclusive teacher who accepts and values your students with disabilities and maintains high expectations for every child. Kids with disabilities will find it easier to accept themselves and embrace disability pride when their teachers accept them as they are and respect their strengths and talents. Set the tone for acceptance and look for ways to emphasize the commonalities among students with disabilities and their peers.
Use these suggestions to help your students embrace their identity, address their challenges, and take steps toward achieving their dreams. And for more in-depth guidance on supporting your students…
EXPLORE THE BOOK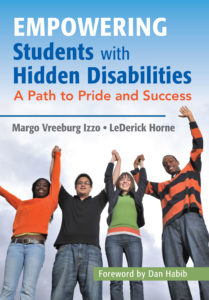 Empowering Students with Hidden Disabilities
A Path to Pride and Success
By Margo Vreeburg Izzo, Ph.D., & LeDerick Horne
Told with the authentic voices of adults with hidden disabilities, this encouraging, eye-opening book will help you guide students on the Path to Disability Pride and support their success in the classroom and community. Personal stories blend with powerful strategies as the authors share reflections on their experience with disability—and offer up practical teaching tips and interventions based on the latest research.
EXPLORE IT NOW