12 Ways Paraprofessionals Can Teach Independence Skills
December 8, 2020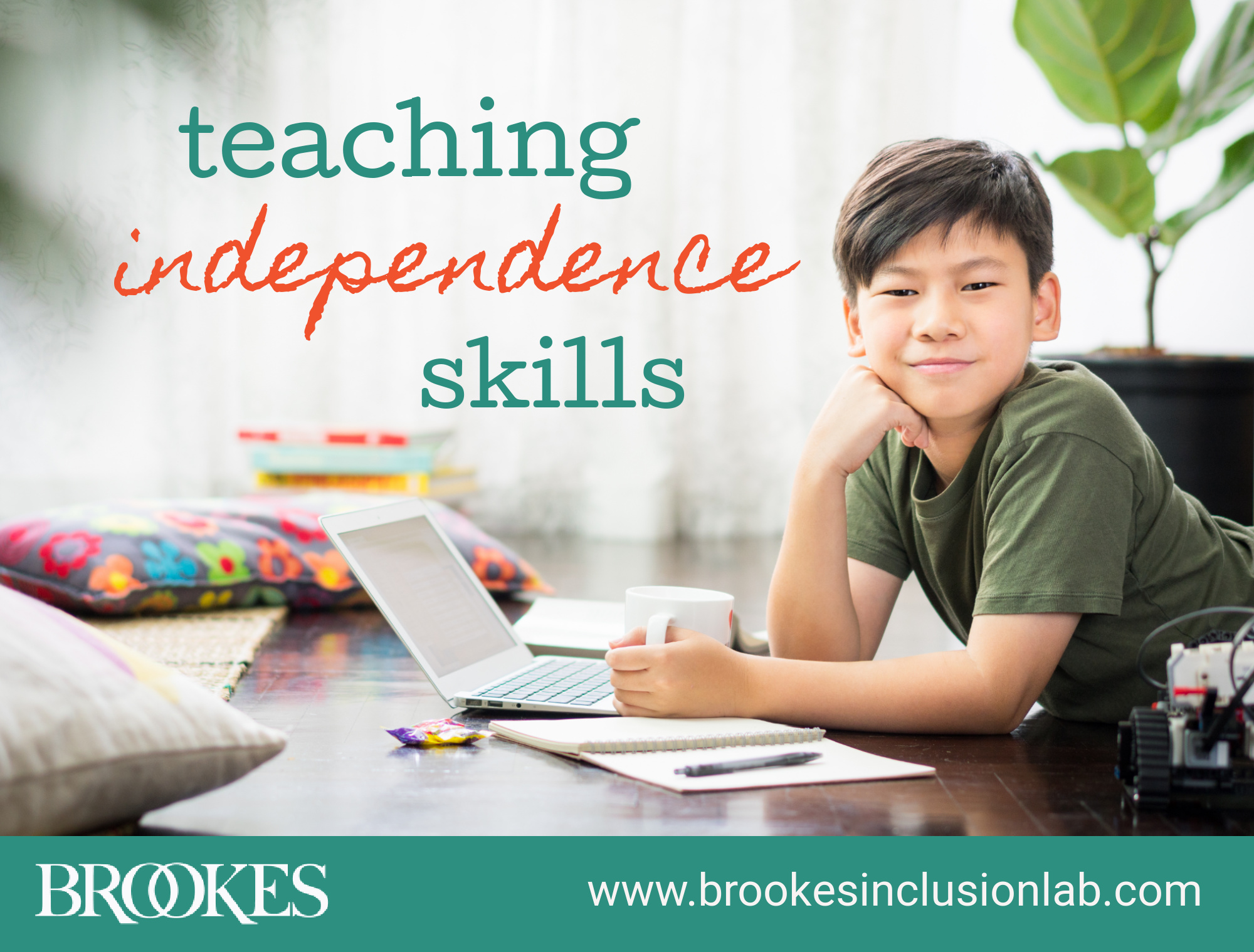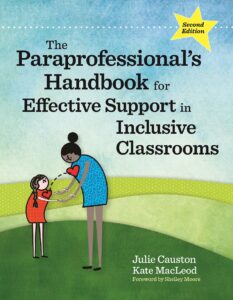 "As a paraprofessional, one of your most important roles is preparing students to become more independent and begin planning and making choices about their futures." That's a quote from the new edition of The Paraprofessional's Handbook for Effective Support in Inclusive Classrooms, by inclusion experts Julie Causton & Kate MacLeod. In today's post—excerpted and adapted from that highly anticipated new book—we're sharing 12 things that paraprofessionals can do to nurture independence skills in their students. Share these tips with your school team, and tell us about YOUR favorite strategy for helping students become more independent.
As Julie and Kate point out in their book, there are multiple skills involved in developing independence:
Self-determination.

Students should have the abilities and opportunities to make decisions about their own life. In education, it's considered best practice to prepare students to play a leading role in their learning and planning for the future.
Self-awareness and self-knowledge. Students who are self-aware and self-knowledgeable have the ability to recognize and share their own preferences, strengths, skills, challenges, and needs. When students are both self-aware and self-knowledgeable, they can use these understandings to improve their experiences at school and in life.

Self-advocacy.

Students with self-advocacy skills have the ability and confidence to stand up for themselves and ask for what they need to achieve a successful outcome. When students are able to effectively self-advocate for themselves with educators, peers, family, and community members, they are better understood, better supported, and have more opportunities to achieve their goals.
 These independence skills are critically important—but it's important to note that most students don't develop them all on their own. It often takes many years for students to acquire and use these skills, and many adults still have difficulty with one or more of them.
Paraprofessionals are uniquely positioned to nurture independence skills throughout the school day by helping students learn, practice, and receive feedback on the skills. Use the following strategies—many of which are easily adaptable for virtual learning environments—to increase your students' self-determination, independence, and confidence.
To teach self-determination skills…
Increase awareness of choices. Talk with your students about the different choices they can make in their daily lives. Provide students with examples of choice: ask them how they would like to complete a learning task, for example, or which friend they might want to eat with at lunch.
Model choice-making. Making choices may not come naturally, so it's important to model the process for students. You might use a simple example like choosing which book you want to take out of the library, and talk through your process out loud to demonstrate how you consider your options and make a choice.
Help students set small goals. The goals you choose should be manageable and relatively easy to meet over a short period of time. If you teach elementary students, they might set a goal of reading a children's book to a sibling before bedtime. An older student might set a goal of texting a friend over the weekend or reading a certain number of pages in their novel for English class.
Focus on organization. Encourage your students to set goals around the key areas of organization and work habits. For example, your student's goal might be to keep a backpack or their learning space organized. If your student has trouble remembering to hand assignments in, you could also help the student set a goal to ask you to review their homework or assignment planner at the end of every day, so they know what they need to do for homework that night.
Review goals regularly. Be sure to meet with your student to review goals that have been set by the IEP team. Have regular discussions about the progress your student is making on various goals, and give positive, encouraging feedback.
To teach self-awareness and self-knowledge skills…
Schedule check-ins. Talk regularly with your student about their strengths, skills, preferences and needs. It's especially important to talk about these things in connection with the activities and units they're studying in class.
See what the survey says. An "interests, skills, and preferences" survey or another type of information-gathering survey may be helpful to complete with your student. Ask the other educators on your team if they can recommend a survey to take.
Create a profile. Developing a positive "About Me" profile can help students articulate their strengths, skills, preferences, and needs. Guide students to create their profile, or ask them to independently create one if appropriate.
To teach self-advocacy skills…
Model strategies for requesting help. Empower students to ask for help when needed. To encourage greater independence, try modeling an "ask 3 before me" strategy, in which students ask three peers for help before they pose their question to you or the teacher.
Ask teachers for a self-advocacy survey. Complete the survey with your student and discuss which specific self-advocacy skills the student wants to develop and/or improve on.
Help students stand up for their needs. Prepare your student to take the lead in clarifying their own needs and requesting supports they are entitled to. For example, if your student receives extended time on assignments, but a teacher forgets to provide that accommodation, show your student how to remind the teacher about extended time.
Encourage opinion-sharing. Help your student recognize ways to advocate for their preferences and opinions throughout the day. During recess, you might help your student share their opinion on the playground about what game they would like to play that day.
What are your own favorite strategies for encouraging independence in your students? Add your thoughts in the comments below! And for a complete guide to succeeding as an integral member of an inclusive school team, check out Julie and Kate's new book: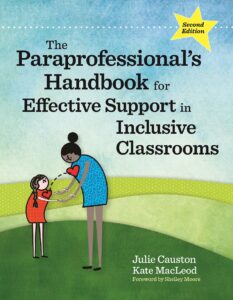 The Paraprofessional's Handbook for Effective Support in Inclusive Classrooms, Second Edition
By Julie Causton, Ph.D., & Kate MacLeod, Ph.D.
What does a great paraprofessional need to know and do? Find real-world answers in the second edition of this bestselling guidebook, written by passionate inclusion advocates Julie Causton and Kate MacLeod. You'll get immediately applicable strategies for mastering every facet of your complex role: collaborating with other team members, selecting accommodations and modifications, facilitating peer connections, fading your support, and much more. And you'll find a treasure trove of tools—including activities, learning checks, reproducible templates, FAQs, and short to-do lists—to help you reflect on your practice and strengthen your daily work.
LEARN MORE NOW