14 Strategies for Connecting with Families this Year
August 26, 2020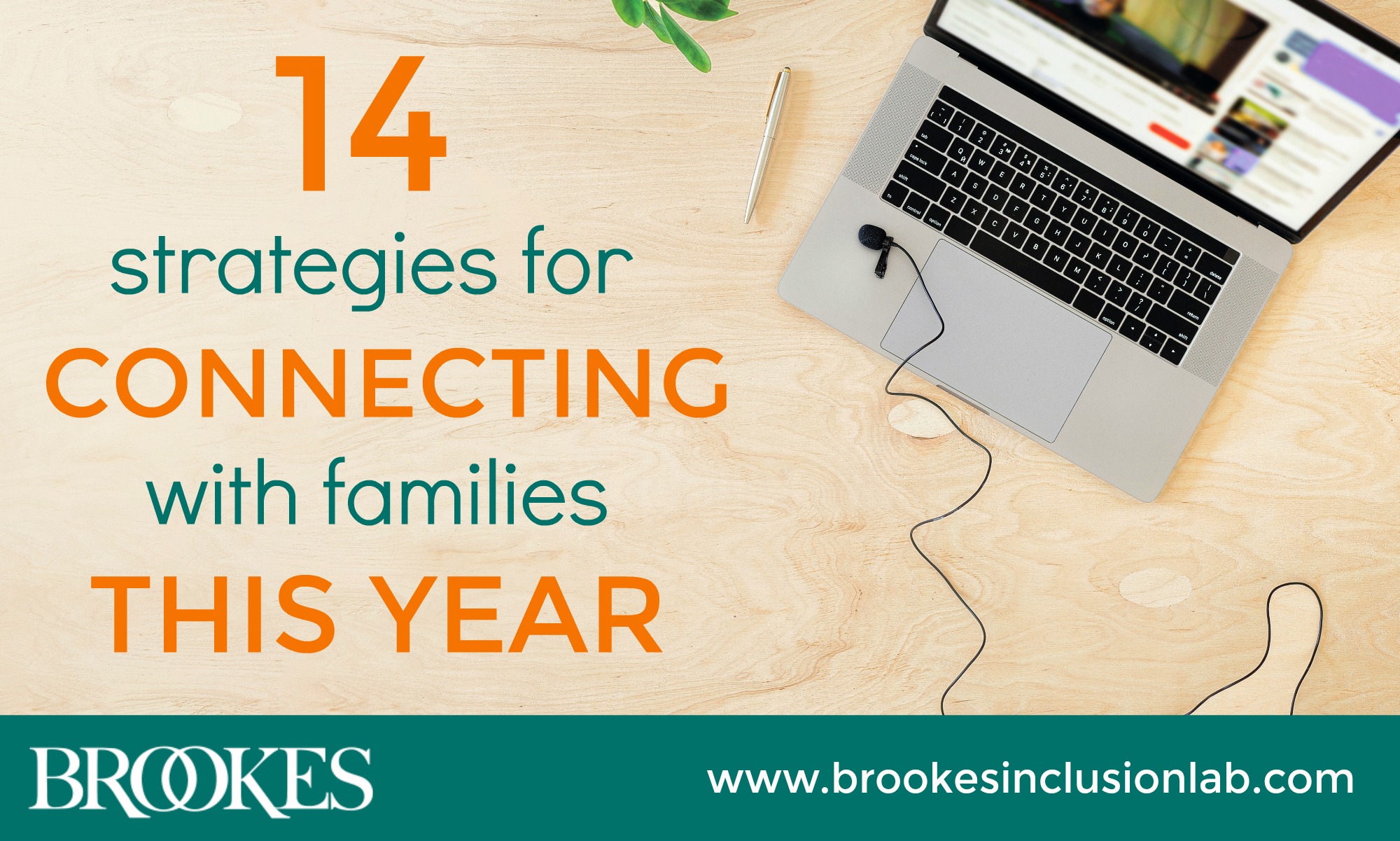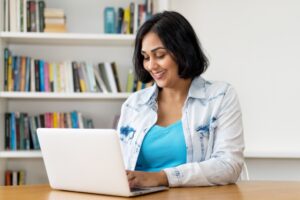 Whether your school is reopening this fall for in-person-learning, returning to distance learning, or opting for a hybrid solution, keeping families in the loop and connecting with them will be critical to student success. Six of our expert authors are here to help today, with parent engagement strategies you can use this fall to support student learning. From family surveys to predictable communication strategies, these ideas will help you engage parents and caregivers, no matter what "reopening" looks like in your district.
From Loui Lord Nelson, author of Design and Deliver and creator of the UDL in 15 Minutes podcast:
Survey families on how to connect with them. Begin with something like, "We know you want to be connected. We do, too!" Then survey families to find out how to best connect with them this year. How do you survey them if you can't contact them? Go into the community, network with families that are connected (but don't place the burden on them to carry the information forward), and ask for location suggestions from your students. Connect with local parent advocacy groups—your statewide Parent Training and Information Center would love to help you connect with families.
Consider and dismantle potential barriers families might face. Ask yourself what might prevent caregivers from seeing or understanding the information you share. The family might not use social media or be connected to your social media stream. They might not consistently visit your website. Maybe the flyer gets lost in the bottomless backpack, or maybe there's a language barrier. Now that you've thought about the obstacles, start where you are and move forward with ideas to break down those barriers. For example, seek out supports for language translation and use icons and images that help communicate your message.
From Nicole Eredics, author of the bestselling guide Inclusion in Action and creator of The Inclusive Class blog:
Ask the family to tell you some key things about their child, such as talents, special interests, possible issues, areas for development, or important friendships. You can do this verbally during a meeting or call, or by sending home a "Getting to Know Your Child" survey that families can fill out.
Develop a strategy for communicating about the child's progress (other than through the report card) throughout the year, whether it's via email, notebook, text, or phone call. Mention that not all communication will be negative, and there will be many occasions when you'll reach out to tell them how amazing their child is!
Set aside time for families to come in (when it's safe). At one school where I worked, families were invited to come into the classroom at the start of the school day and read with their child (and anyone else who wanted to participate) for the first 10 minutes of the day. You can also welcome families to lend a hand with classroom jobs when it's safe to do so, whether it's labeling glue bottles, setting up art supplies, or taking down a bulletin board.
Ask families if they have any special skills or knowledge they can share with the class. For example, one year I had a parent who trained service dogs. He made several visits to talk to the students about respectfully handling animals and demonstrate what the dogs were capable of doing. (This strategy can also be adapted—family members can be invited to the classroom as virtual guests.)
From Jen Alexander, author of Building Trauma-Sensitive Schools and the new ebook Supporting Students and Staff After COVID-19:
Open up an honest dialogue with families. Here's an example: "Last spring and summer brought changes and events that can be stressful for everyone. There are also differences in how each of us has been affected. Social distancing and remote learning certainly brought challenges, and as protests continue to make headlines, I feel deeply concerned about the injustices that impact communities of color. I know we must work together to make changes so that every person in our school is safe and feels safe too. Is there anything you would like to share with me about how you and your family have been affected by all that has been transpiring?"
Ask open-ended questions: "What feelings do you and your student(s) have as we think about starting back to school?" "What might you and your student(s) need?" "How can we best support your family?" Ask if there are any questions you could do your best to help answer. Consider wrapping up the conversation by asking, "Is there anything your student has felt happy, excited, proud, or curious about lately?" If so, say, "Tell me more."
From Paula Kluth, author of "You're Going to Love This Kid!" and many other books on inclusive education:
Make a home visit. If you have a student with unique challenges on your class list this fall, consider making a home visit to observe him or her in a familiar place and to learn from family members. A home visit will help you learn more about the student's support system, her hobbies and interests, her daily challenges. You may find that one student has many brothers and sisters who may serve as reading partners or homework helpers. You may learn that another can play the piano and loves to make card houses. Any of these pieces of information could be helpful in supporting students and designing appropriate learning experiences for them.
Adapt home visits for the current climate by meeting outside on the porch or patio or at a place in the neighborhood that is familiar and comfortable to the child. For instance, seeing a child play or interact at a park will allow you to observe some favorite activities and give you a glimpse of life outside the classroom.
From Jennifer Mahdavi, author of A Teacher's Guide to Progress Monitoring:
Work with families on self-determination skills. A concrete action teachers can take to assist families this fall is to work closely with them to help children develop the self-determination skills they need to work more independently. Self-determination skills include making choices, setting goals, and evaluating one's own progress. Children of all ages and all ability levels can learn to take a measure of control over their lives. Doing so not only makes them more independent, but also frees the adults in their lives from directing their every move.
Very young children, or those with more severe disabilities, should be encouraged to make choices each day. Parents, having looked at assignments sent home by the teacher, can help children decide what task to work on first and when to take a break. Older children might need parental assistance to set goals for how much time they will work on a task before they move to another task or earn free time. Children in secondary school may be able to organize their daily schedules of schoolwork and free time with minimal support from adults. Teachers can rely on their knowledge about students' developmental stages to facilitate each child's self-determination in collaboration with parents and caregivers.
From Elizabeth Potts, co-author of the books How to Co-Teach and Launching a Career in Special Education:
Let parents know about changes. If you as a teacher are being trauma-sensitive, you're providing flexibility, more time to process, and more opportunity for self-monitoring. But if that doesn't mesh with a parent's past experience of their child's schooling, and you don't communicate your policies directly to them, they may question everything their child tells them. Be sure to give parents a heads-up about any changes to your past policies and approaches.
Partner with them consistently to help students make progress. Parents are more important in the learning process at every level right now, for students with and without disabilities. Communicate important dates and milestones to them so they can help keep their children on track. We all need more supportive strategies than we did in 2019, and parents can be valuable partners in providing those supports.
Be predictable in how you communicate. If you use more than one form of communication for class-wide distribution, use all of them all the time so parents don't have to guess where they will be receiving information. And if your school has a platform that both parents and teachers can access, be sure to confirm what parents can and can't see so you're not making assumptions about how important information is being communicated.
Keep them in the loop. Parents want to feel like they know what's going on. Since we're living through a pandemic, we're all having moments where we feel like we know nothing. Giving parents regular updates on what's happening in your class will help you form a strong, supportive relationship with them.
***
No one can predict exactly what this school year will be like, but there are sure to be many challenges along the way that teachers and families will have to face together. The strategies in this post will be a good starting point to ensure that parents are engaged collaborators, ready to support their child's academic and social-emotional development during a tough and unpredictable time.
For more tips on strengthening home-school connections, read these posts:
18 Ways to Connect and Communicate with Families
12 Ways to Support Families of Students with Disabilities
And if you have your own favorite idea for building strong connections with families, add it in the comments below!