25 Great Insights on Teaching and Parenting Learners with Autism
April 4, 2017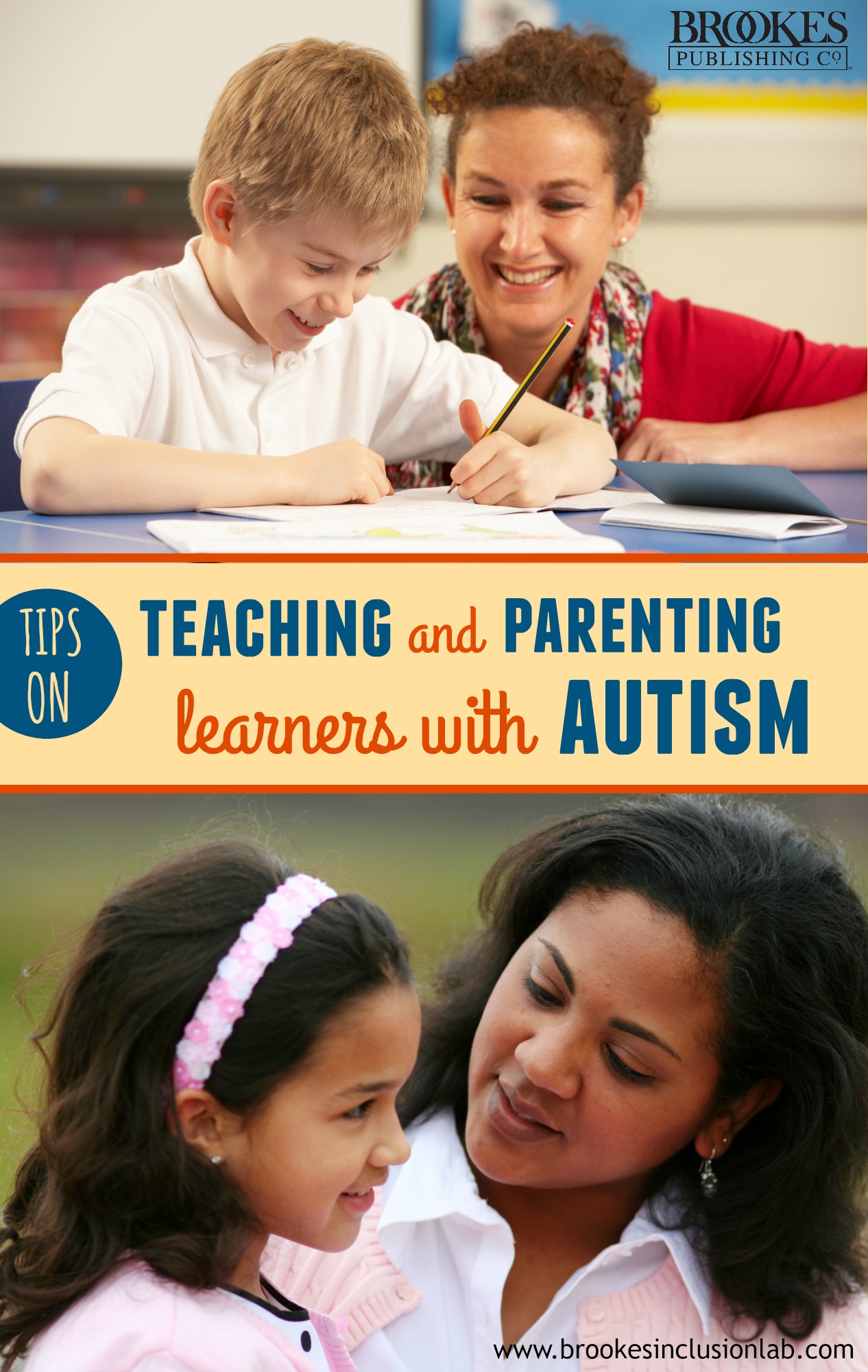 This past weekend marked the beginning of Autism Awareness Month. Since we at the Inclusion Lab believe our society must push beyond awareness and into acceptance and full inclusion of learners on the autism spectrum, we honor this month by providing practical support for teachers and parents. And to do that, we're letting two experts–one education expert and one experienced parent–speak for themselves.
Today's post shares the wisdom of Brookes authors Paula Kluth and Robert Naseef, through quotes from their popular guidebooks You're Going to Love This Kid! and Autism in the Family. First up is Paula Kluth, one of today's most dynamic and in-demand experts on autism and inclusive education. Here are 13 of the most inspiring and motivating quotes for teachers from her bestselling guide You're Going to Love This Kid!
On why teacher training isn't the most important thing:
"I have often heard teachers say that they are "˜not trained in special education' and, therefore, cannot be effective with students with disabilities. Although it can be beneficial to know about autism before teaching students with that label, teachers are most effective when they show acceptance, look for strengths in learners, provide personal attention when necessary, and allow for differences in the ways students approach tasks and complete classroom work."
On considering students' gifts, strengths, and expertise: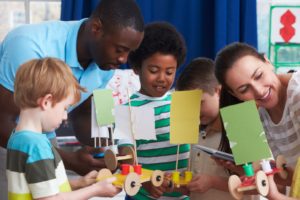 "Too often, students with autism are told about their lives instead of having opportunities to craft their own stories. In order for inclusive education to thrive, teachers must be curious about and interested in the expertise and experiences of individuals with autism. Furthermore, teachers must act on the education they receive from students. Teachers should consider, also, the gifts and strengths that children with autism bring to the classrooms. True inclusive education looks at all students as individuals who can benefit from each other…The unique perspectives that children with autism can share with others can help their peers and teachers see the world in a new light."
On why "I don't see his disability" isn't a helpful attitude:
"'Not seeing' is not a positive response to difference. Recognizing, however, and doing our best to really understand how differences affect students' lives and educational experiences, helps us to better know and serve each individual learner."
On resisting overuse of labels, too: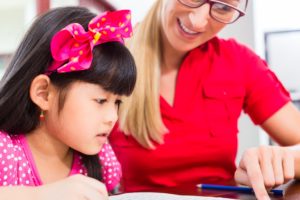 "To see each student as an individual, the teacher should consciously speak about the person with autism as an individual. Instead of comparing and contrasting descriptions of students with autism and talking about these learners as if they are one homogeneous group, teachers who resist the overuse of labels will share information about "˜Nathan's accomplishments,' "˜Kevin's abilities,' and "˜Anne's successes.'"
On the value of peer supports: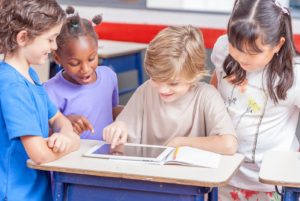 "Although students may not have formal knowledge of disabilities, teaching, or curriculum, they certainly do have the wisdom that their own experience provides, and they also have the "˜expertise' of knowing and being educated with the student with autism and understanding what it is like to be a young person in that particular setting. These experiences and the wisdom that grows from them are sometimes as helpful or even more helpful than the textbook knowledge and professional experiences of educators."
On the importance of adapting the learning environment to individual needs:
"Creating a good learning environment minimizes the need to provide other, more restrictive supports…Teachers who attend to environment often see that with the addition of a cushion, the change of a bulb, or a shift of a desk, learners can look and feel differently and shine in new ways."
On why adaptations don't hinder future success in the "real world":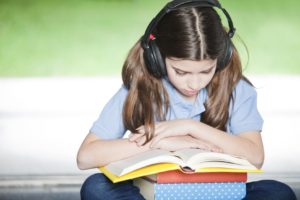 "Most of the people I know chose their job, workplace, and even their recreation activities based on what they can tolerate…When we claim that students "˜just need to adapt' to a classroom environment to be successful in the future, we ignore the fact that there are a variety of potential environments to live, work, and play in across our communities and that students will have opportunities to find a match for their sensory needs and learning style, just as the rest of us do."
On supporting communication:
"All students with autism have some ways of communicating even if they do not use spoken words. Does the student point to objects she wants? Does she use facial expressions to indicate distress, pain, or happiness? Can she use an object or a picture to make a request? Can she accurately use a gesture to communicate a need, a want, or a feeling?…Support should begin by exploring and honoring the skills and abilities the student already has."
On easing transitions:
"Teachers can minimize the discomfort students may feel when making transitions by providing cues and supports. For instance, a teacher we know plays a transition song ("What a Wonderful World" by Louis Armstrong) every time her third graders need to switch activities in the classroom. After the first few weeks, students know they have 2 minutes and 17 seconds to get where they are going–whether it is to line up at the door or to grab clipboards and get to the rug area."
On teaching students the way they learn: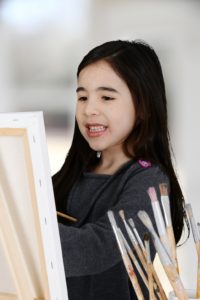 "A popular teaching mantra is "˜If they can't learn the way we teach them, let's teach them the way they learn.' This philosophy is especially important for today's inclusive classrooms. By choosing content that matters, using flexible groupings, offering a wide range of materials, mixing up lesson formats, and designing a variety of assessments, teachers set all students up for success and give those with and without autism opportunities to learn with and from one another in the inclusive classroom."
On promoting self-advocacy:
"In addition to serving as advocates, teachers must promote student self-advocacy…To encourage self-advocacy, teachers might encourage students to run for student council, give them opportunities to present information about autism to teachers, help students find ways to contribute to their IEP meetings and to other educational planning meetings, make sure students are given choices and consulted regarding the decisions related to their education (e.g., daily schedule, extracurricular activities), and provide them with opportunities to articulate their preferences and needs."
On collaboration: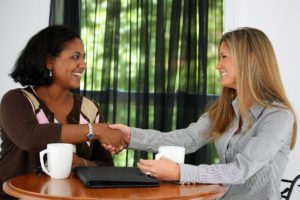 "Teachers truly committed to an inclusive schooling agenda will seek the expertise and support of others, including students with autism and their families. They will be reflective. They will take risks and be willing to share ideas with others. Collaborative educators will question their own practices, attitudes, and knowledge and constantly consider how they might learn from the practices, attitudes, and knowledge of others."
On supporting "wounded families":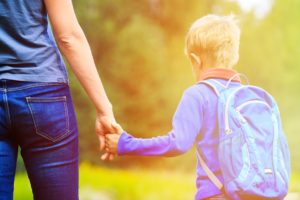 "Some students with autism and their families come to the classroom with the "˜baggage' of bad education-related experiences. Families may have felt unwanted in other schools, been treated with indifference or contempt, or been made to feel unimportant in some way… One of the most powerful ways to support a wounded family is to listen to them and their stories. Asking the family to share their experiences might help them to feel heard, but these accounts can also help a teacher understand the history that a student brings to the classroom."
***
Next up is Robert Naseef, psychologist and father of a son with autism. Here are some of the best parenting quotes from the book Autism in the Family, in which Dr. Naseef shares candid personal perspectives on raising his son Tariq.
On why parenthood is like Groundhog Day: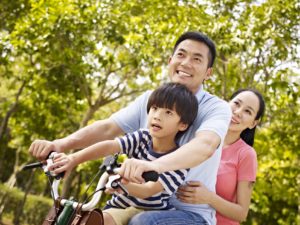 "Think about what kind of parent you want to be. Chances are your values are to be kind and loving as opposed to critical and judgmental. If you can keep these values in mind, you have a much better chance of guiding your child to the best of your ability. If you are finding that you have to go through this over and over again, it is just because you are human. It is like Groundhog Day for everyone, not just because you are dealing with autism."
On facing difficult feelings head-on: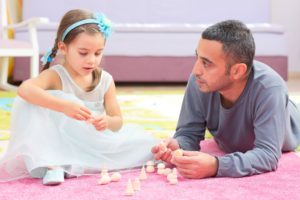 "If you think of life as a Chinese finger trap, it's a question of how to get room to move around. The more you struggle with life's problems, the more constricting they may seem. When you quit struggling, push in, and examine them closely, you have room to move."
On embracing the positive:
"Make a conscious effort to include the positive as a focus of attention. This does not mean denying real problems or lying to yourself about the pain you may be experiencing. It just means paying attention to the moments you might otherwise overlook or ignore, such as your child running to you when you get home even though the house may be a mess."
On acceptance and living in the moment: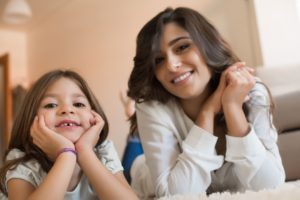 "These years have taught me that life is not about making war or peace with autism. Neither seems sustainable. The feelings come and go, and any peaceful moment can be shattered by a meltdown or behavioral challenge. I have learned that accepting is about opening up and being in the present moment as one is experiencing it."
"With typically developing children as well as those with autism, parents have to give up their expectations in order to love their child in the moment. You cannot enjoy your life if you do not love in the moment. Some dreams are deferred, and some dreams are remade."
On anger:
"Anger can be beneficial when it is a warning signal that something is wrong. It can be a catalyst for positive action to solve a problem…Many parents have been able to use their anger to activate and energize themselves in the struggle to get the best possible services for their child with autism. In this way parents can actually make the world behave more fairly toward their child."
On strengthening the parent-child connection: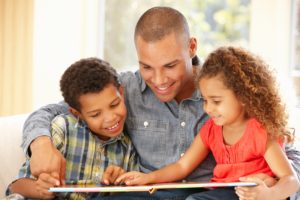 "Spend time with your son or daughter without trying to make anything different. If possible, find something that is mutually enjoyable and join together in this activity regularly. As preferences change, notice this and find new ways to connect through mutually pleasurable activities."
On behavior:
"By understanding that behavior has a function and a message, we can see our children as unique human beings as opposed to challenging behaviors that need solutions. Although parents need to be in charge, and children need to learn and follow as they develop, the reality is that we reinforce and shape each other every step of the way."
On celebrating achievements: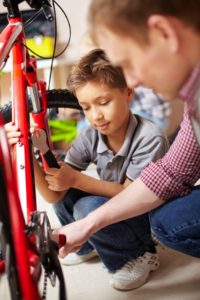 "My attachment to his achievements dissolved over time. This was hard to let go of…Over these years, I have learned to accept the best he can do and celebrate that achievement. Around the time of his 21st birthday, when I took him to the bathroom, I noticed that he had learned to button the fly on his pants. He did not need me to do that anymore. My eyes glazed over with joy. I have learned to appreciate every step he learns to take in his continued development. What a priceless lesson he has taught me without words!"
On love:
"Tariq has taught me the meaning of unconditional love. I have learned to honor his sacred right to be loved for who he is."
On bonding without words: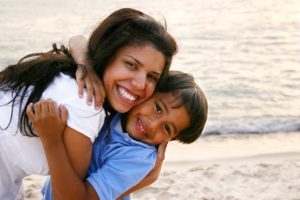 "His greatest gift to me is a glimpse into the human heart in which it is not who you know or what you know or what you have, but who you are. My son has only ever spoken aloud to me once in a while–in my dreams–but this reflection on his silence and communication without words is how his autism speaks to me every day."
On the importance of telling your story–and finding a good listener:
"The journey to acceptance includes finding people, whether related by blood or not, who really want to listen…Through telling their stories, people make meaning out of what may seem chaotic. The power in storytelling is that life is an ongoing narrative and can be best understood in this way. Telling and listening to stories is crucial to human caring and interconnection."
On the meaning of parenthood:
"When Tariq was diagnosed with autism, I believed that with hard work he would talk again and that all my dreams for him would come true…I worked so hard to change him, but I reiterate that he has changed me. I can see now that this is the journey of parenthood."
***
For more essential guidance on teaching and parenting learners with autism, check out the books featured in this post: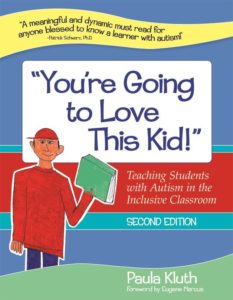 A book to keep forever for creative ideas and inspiration, You're Going to Love this Kid! is the ultimate practical guide to including students with autism, teaching them effectively and sensitively, and appreciating the gifts they bring to the classroom. Includes dozens of photocopiable forms, checklists, planning tools, and first-person stories from people with autism and their teachers and parents.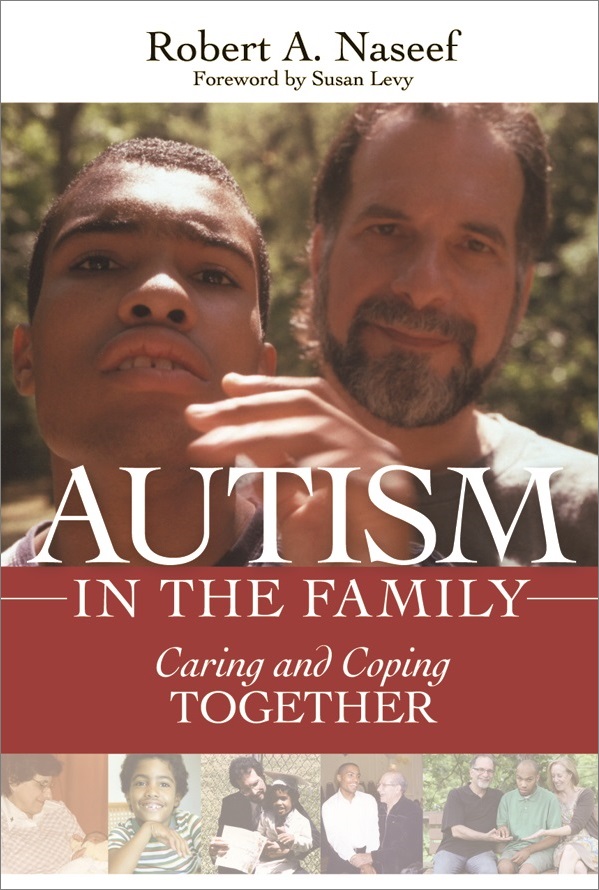 This warm and practical book shares both personal and professional insights on parenting a child on the autism spectrum from birth through adulthood. Robert Naseef helps parents navigate the complex emotional journey to acceptance, guide their child's behavior and development at every age, maintain a strong and mutually supportive marriage, collaborate effectively with professionals, and more.