4 Benefits of the PSP Approach to Early Intervention Teaming
August 18, 2022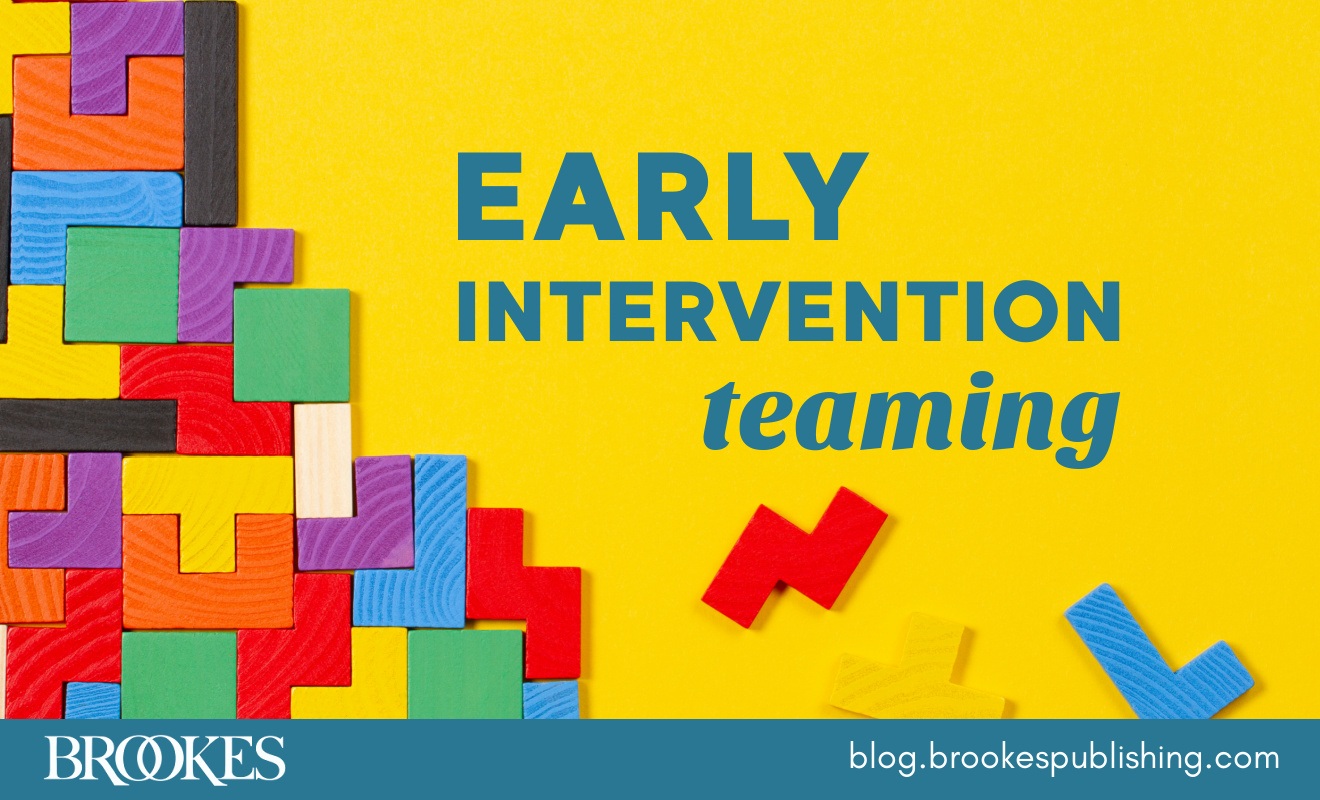 What's the most effective way to ensure coordinated, family-centered services for young children and families? The primary service provider (PSP) approach to teaming is a widely used, evidence-based model that's growing in popularity for great reasons.
The PSP approach makes one team member the consistent point of contact with a family—an approach that has many built-in benefits. In today's post, excerpted and adapted from the The Early Intervention Teaming Handbook by M'Lisa L. Shelden, & Dathan D. Rush, we'll take a look at four of the key ways the PSP approach can help both children and families.
Stronger relationships among team members.
The relationship among the practitioner, family members, and other care providers is a significant benefit of a team approach that uses a primary service provider. The important adults in the life of the child can focus on developing trust, respect, and open communication with one key person instead of having to experience this process with multiple people who have different interaction styles, levels of expertise, and knowledge about the child and family.
More efficient use of resources.
Efficiently using family and program resources is another important benefit of a PSP approach to teaming. In a more fragmented approach, a family could potentially be introduced to three or four practitioners with separate meeting times and reasons for visiting. The parent must then remember:
who does what (e.g., SLP to work on talking, PT to work on rolling) on what day and time (e.g., Tuesday at 4:00 p.m. for OT, Wednesday at 9:00 a.m. for SLP)
expectations for involvement during the visit (e.g., observer, active participant)
homework to be completed between visits (e.g., practice giving choices, pull-to-stand exercises)
what needs to be available for the practitioner or whether to bring toys and materials
practitioner preference for sibling involvement
how the environment should be set up and maintained while the practitioner is present (e.g., television on or off)
Using a primary provider allows for increased coordination of supports and services instead of this more fragmented approach to addressing child and family priorities.
Decreased gaps and overlaps.
The PSP approach also helps reduce both gaps and overlaps in supports and services. Because the child cannot be divided neatly into developmental domains and/or discrete areas of focus by a particular discipline, using multiple practitioners inherently invites redundancy across practitioners to address particular skills. For example, an OT may be working on feeding during visits, while during separate sessions an SLP also addresses a child's oral-motor abilities as they relate to managing foods.
In addition, gaps can occur when multiple providers are involved because of a lack of communication and belief by one practitioner that another practitioner is addressing a particular issue. Consider a situation in which an early childhood special educator and a PT are both involved with a family providing ongoing services at separate times. The child may need specialized equipment to be able to play with toys or interact more independently with the environment. Each believes the other practitioner will address the assistive technology needs of the child and family, but ultimately neither addresses the need or at best an unnecessary delay occurs in providing access to the technology. Multiple practitioners working with a particular family may all recognize signs of maternal depression, but because this issue does not fall clearly within the scope of practice of the disciplines involved, each makes the assumption that someone else will be responsible for addressing the issue either through referral or assisting the parent in gaining access to supports.
In contrast, a primary provider is responsible for focusing on the entire child within the context of the family and community. The focus of the primary provider is on parent promotion of child participation within and across family routines and activities rather than an emphasis on practitioner–child interventions to remediate deficits within a particular domain by a specific discipline. For example, in the previous scenario in which multiple providers failed to address the issue of maternal depression, a primary provider would recognize the parent's possible depression and its direct impact on the parent's ability to promote child participation during everyday activity settings. The primary provider would then need to engage the parent in a conversation about supports and resources the parent could access.
Easier to honor family diversity.
Due to the complexity of working with families from a wide variety of diverse backgrounds, identifying one lead provider from the team diminishes the potential of violating a family's values, beliefs, rituals, and traditions. The advantage of a primary provider is that the provider can focus on the time necessary to embrace the uniqueness of the family situation and respectfully engage in conversations to better understand the family preferences.
If you want to learn more about the PSP approach, there's a book for that: the second edition of The Early Intervention Teaming Handbook. You'll learn everything you need to know about how to incorporate the PSP approach into your program, from selecting the most appropriate primary service provider for each family to conducting successful and efficient team meetings.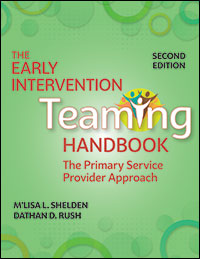 The Early Intervention Teaming Handbook
The Primary Service Provider Approach, Second Edition
By M'Lisa L. Shelden, PT, Ph.D., & Dathan D. Rush, Ed.D., CCC-SLP
Now updated and aligned with the second edition of Rush and Shelden's The Early Childhood Coaching Handbook, this practical guide is your blueprint for better, more responsive care and services through the popular PSP approach. Realistic case studies and transcripts from team communications give you vivid demonstrations of best practices, and more than 20 reproducible forms, tools, and checklists guide your team every step of the way as you implement the PSP approach.
LEARN MORE
Topics
Tags