FREE TOOLKIT: Engaging Families in Healthy Development
May 5, 2022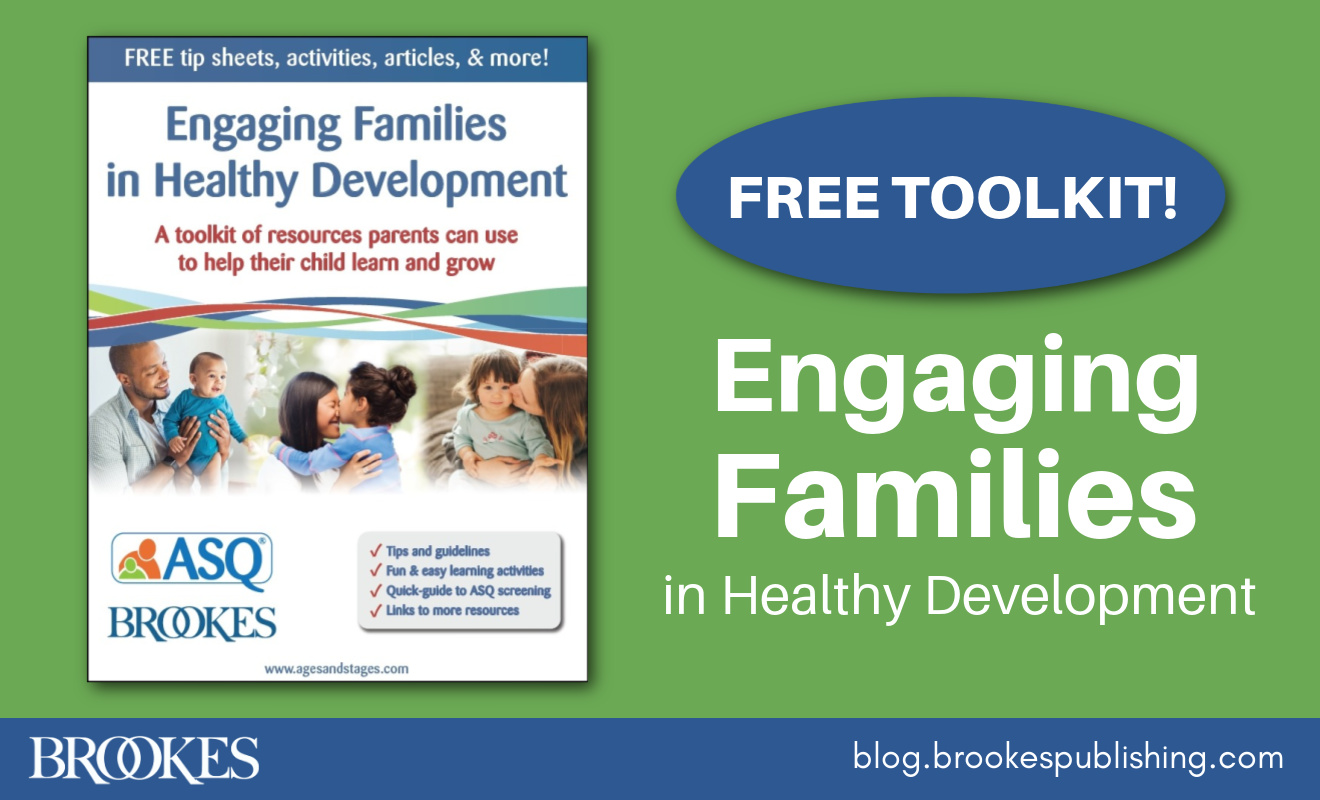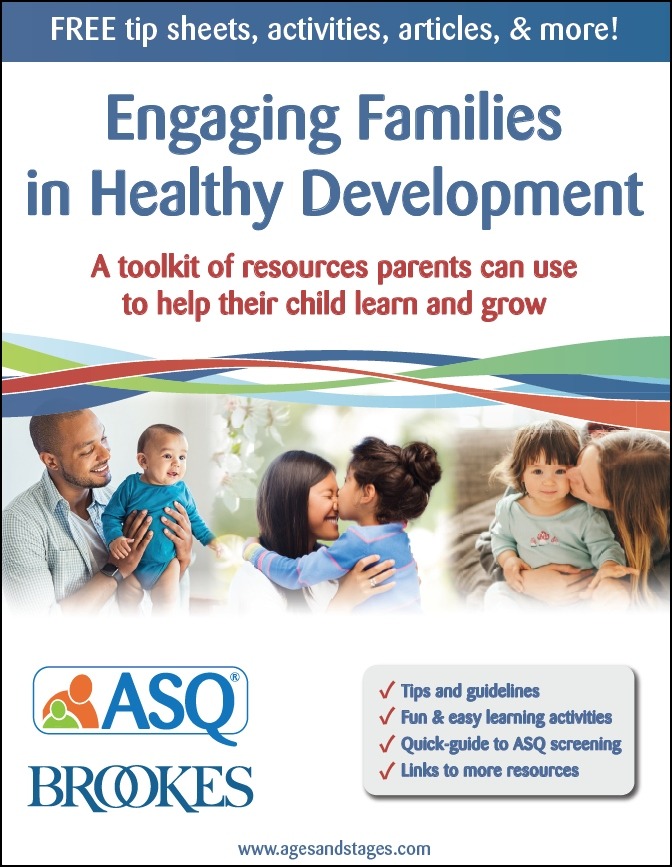 Parents are their child's first teachers—and today on the blog, we're offering a great toolkit of resources that will help you engage families in nurturing their young child's developmental and social-emotional skills.
Adapted from the widely used Ages & Stages Questionnaires (ASQ®) family of products, this toolkit will give the families you work with:
tips and guidelines on supporting the healthy development of infants, toddlers, and preschoolers
pages of fun, easy, and low-cost learning activities that boost key developmental skills
a quick-guide to some of the most commonly asked questions about ASQ screening
links to more tips and activities on the Brookes Publishing blog
The toolkit is free—all you have to do to access it is follow the link below and fill out the quick form. You'll get 25+ pages of activities and guidelines that will help families stay actively involved in promoting their child's early development.
Share this free resource with families today, and help them get their children off to the best start in life!
Get the toolkit