FREE DOWNLOAD: Screening Success Decisions Guide
March 24, 2022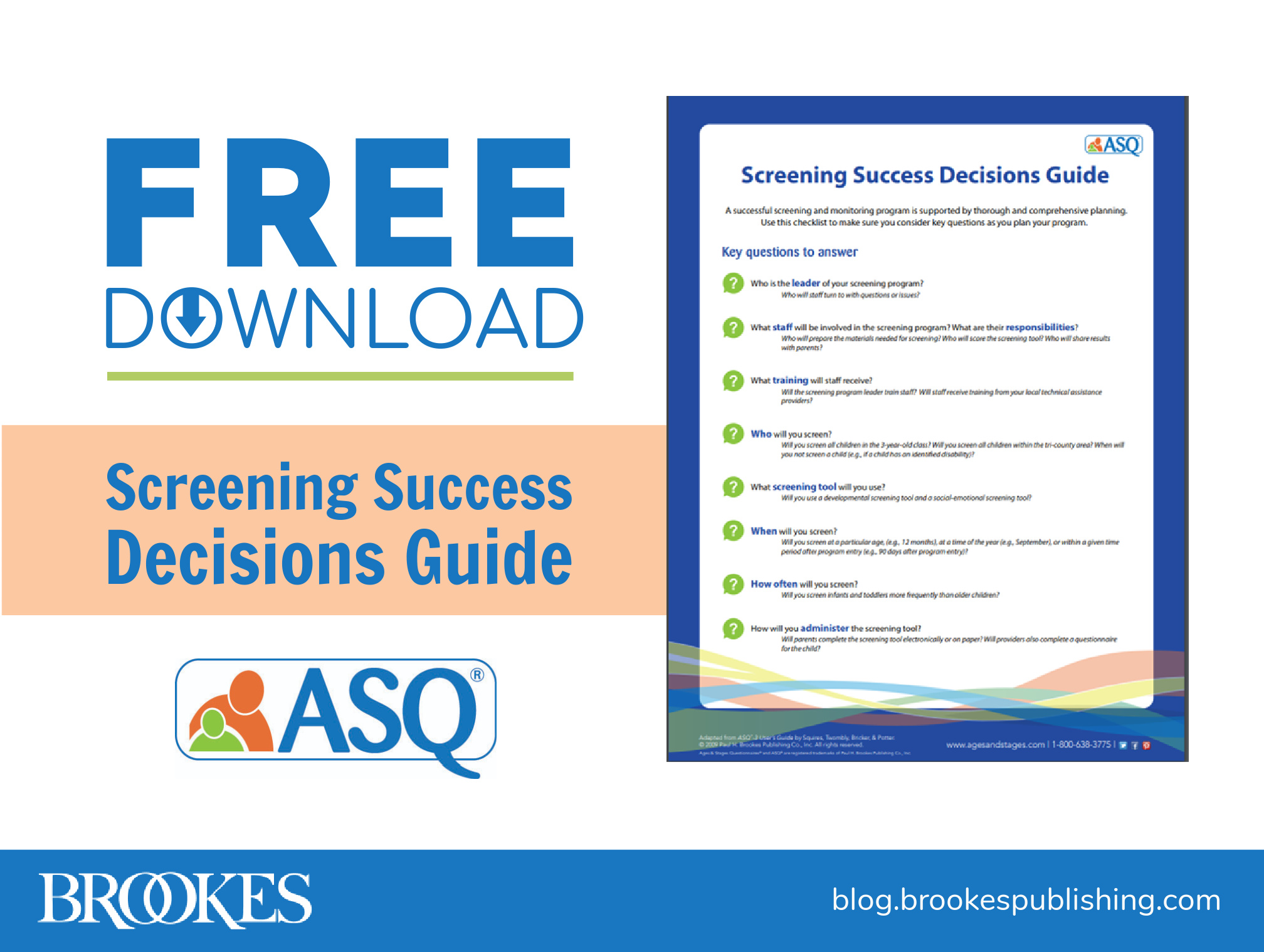 What makes an early childhood screening and monitoring program successful? Many factors contribute to the success of a program, but the foundation is always thorough and comprehensive planning.
Today's free download is a handy checklist of key questions to consider as you plan your program, such as:
Who is the leader of your screening program?
What sta­ff will be involved in the screening program? What are their responsibilities?
Who will prepare the materials needed for screening?
What training will staff­ receive?
What screening tool will you use? Will you use a developmental screening tool and a social-emotional screening tool?
When will you screen? Will you screen infants and toddlers more frequently than older children?
What are your referral criteria?
How will you record screening results? Will you enter results into an online management system?
Who will share results with parents?
Will you share results with health care providers or other community partners?
How will you evaluate the success of your program?
For the full checklist of questions, click the link below. Keep this as a helpful reminder of the key decisions to make and important information to gather as you make your screening plan.
Topics
Tags