Tool Spotlight: Your Quick Guide to AEPS-3
November 18, 2021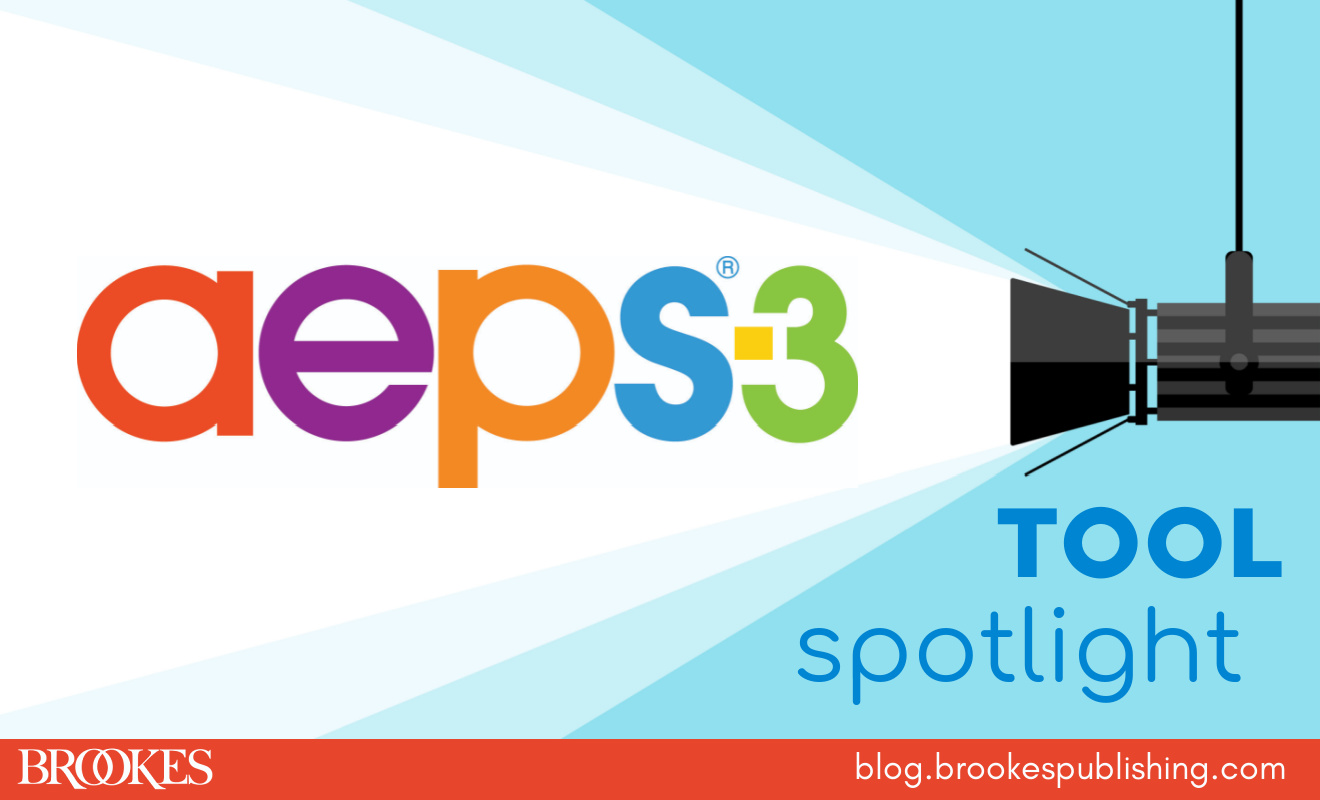 This month, the wait is over—the highly anticipated AEPS®-3 is here!
If you're not already an AEPS user, you might be wondering why this is big news. Here's a quick answer: AEPS-3 is the new edition of the Assessment, Evaluation, and Programming System for Infants and Children, a system trusted by early childhood programs across the country to help every child make real progress. AEPS users love this linked system because it's a highly effective and efficient way to identify kids at risk for delays, connect assessment with customized interventions, assess even small increments of progress, and keep families informed and involved in their child's development. Plus the web-based management system, AEPSi™, makes it easy to run reports and communicate consistently with other team members. Programs that already use AEPS have been eagerly awaiting this new edition because it incorporates popular user-requested updates and is streamlined and reorganized to make it even easier to use.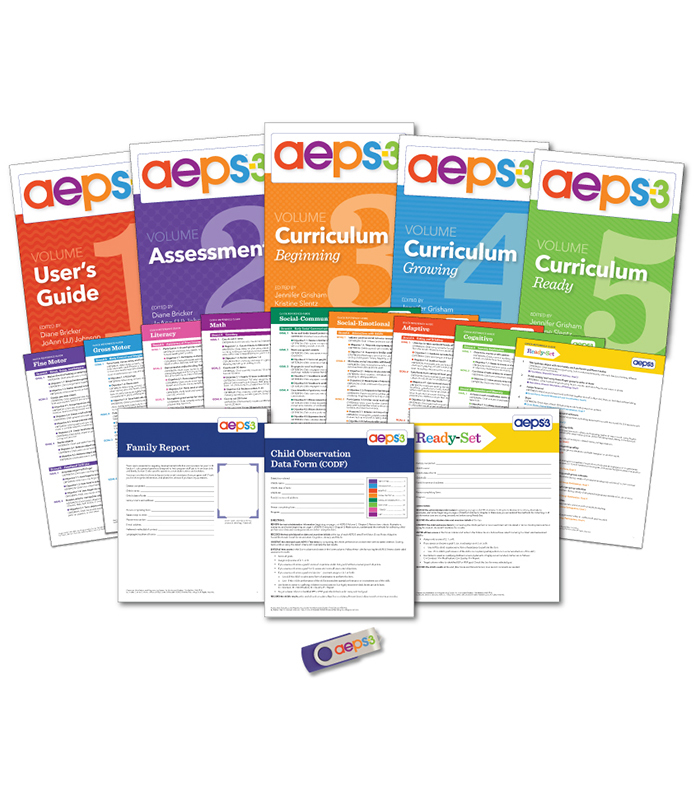 By Diane Bricker, Ph.D., Carmen Dionne, Ph.D., Jennifer Grisham, Ed.D., JoAnn (JJ) Johnson, Ph.D., Marisa Macy, Ph.D., Kristine Slentz, Ph.D., & Misti Waddell, M.S., with Ching-I Chen, Ph.D., & Naomi Rahn, Ph.D.
Learn more about AEPS-3!
If you are already an AEPS user, here's a reminder of what's waiting for you in the new edition:
A continuous, seamless test for birth to 6 years (the most-requested change by AEPS users!), so you can assess the full range of a child's skills without switching between levels
A reimagined tiered, three-volume curriculum organized around 18 routines and activities
Coverage of the critical areas of early literacy and math
More explicit alignment with state standards and expectations
Ready-Set, a shorter new measure focused on school readiness skills
Clear, refined criteria with new examples and illustrations to support accurate scoring
Revised test items to help you more accurately gather information
A convenient USB of all the activities you need for structured group and individual assessment
Refined scoring for emerging skills, so you can make decisions about next steps
Early reviews of AEPS-3 have been very positive, and users are enthusiastic about the updates. Preschool special ed teacher Bridget Foley says that "AEPS-3 provides more opportunities for family involvement, which will support the child's overall development. [And] the new assessment activities will help with data collection in the natural environment of the child's classroom." Nancy Miller of Blue Valley School District in Kansas says that the thoughtful incorporation of literacy and math areas will be a welcome addition: "I feel that the authors have gone to great lengths to maintain the integrity of the AEPS in adding these two test areas. I believe teachers and parents will both be excited to have these, and hopefully it will encourage developmentally appropriate goals for children in these areas." And Christy Kaylor of the University of Kentucky Early Childhood Lab says that the restructured curriculum "will help focus my instruction and progress monitoring." She's also looking forward to using the new Ready-Set as a resource and tool, because "it includes items that families often ask about before a child transitions to kindergarten, and I like how it is still about the 'whole child.'"
Every early childhood program wants to do right by the young children and families they serve, especially as we continue to struggle with the effects of the ongoing pandemic. AEPS®-3 is exciting because it gives every program a chance to reimagine their practic­es, collect the data they need to make a real difference, and turn that data into action across everything they do: goal setting, IFSP/IEP development, classroom teaching and intervention, progress monitoring, and family communication.
If you want to learn more about this linked system, here are some great free resources:
VIEW THE SLIDE DECK for a sneak peek at AEPS-3 and how it works
WATCH A WEBINAR to get the scoop on what's new in AEPS-3
DOWNLOAD A SAMPLE of the AEPS-3 Test items
SEE A FACT SHEET about the AEPS-3 Test
SIGN UP for the AEPS Newsletter for the latest news & updates
Are you an AEPS-3 user? Why are you excited about the new edition? Tell us in the comments below!
Topics
Tags