4 Free Webinars that Help You Make the Most of the Pyramid Model
June 16, 2022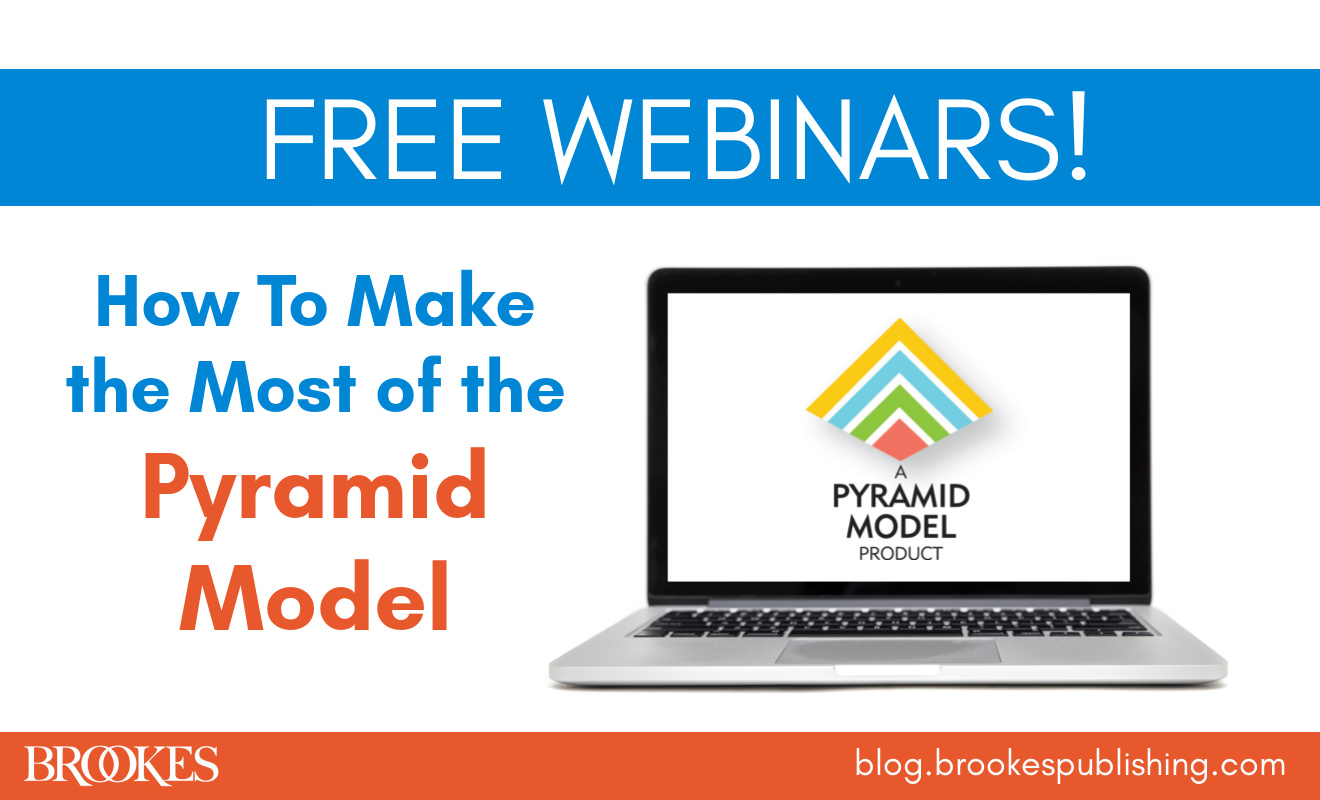 For more than a decade, early childhood educators have been using the Pyramid Model for Promoting Social Emotional Competence in Infants and Young Children to boost social-emotional development using research-based practices. How can you get started with Pyramid Model strategies in your own classroom? The four webinars featured in today's blog post can help.
Part of our free coffee chat series with our expert authors, these webinars are presented by contributors to the practical guidebook Unpacking the Pyramid Model, a one-of-a-kind implementation guide that's ideal for use in teacher trainings, preservice methods courses, and individual professional development. Watch the recordings and come away with some new skills and strategies for promoting positive behavior, working with families, and strengthening all young children's social-emotional competence.
Teaching Expectations and Rules in Early Childhood Classrooms and Programs
Presented by Denise Perez Binder, M.A.
Discover how to create appropriate rules and expectations for behavior—and teach them effectively in your classroom or program. Presented by Denise Perez Binder, this webinar shows early educators how to use behavior expectations and rules as a powerful strategy for strengthening young children's social-emotional skills, which will lead to fewer behavior challenges down the line.
In this webinar, you'll:
Get clear working definitions of "expectations" vs. "rules"
Learn strategies for creating both expectations and rules for early childhood classrooms
Discover new strategies to teach young children about behavior expectations and rules
Get strategies for sharing behavior expectations with families and collaborating with them effectively
Boosting Child Engagement Through Classroom Schedules and Routines
Presented by Edward H. Bovey II, M.A, Eleanor C. Bold M.A, and Abby Hodges M.Ed., BCBA
How can schedules and routines boost engagement and learning in early childhood classrooms? Get immediately useful answers in this coffee chat. The three expert presenters reveal how to increase engagement and support children's learning by taking time to carefully construct a classroom schedule and develop consistent, predictable Routines within Routines within Routines.
In this webinar, you'll:
Discover four key questions children should be able to answer across their day
Review important guidelines for ensuring well-balanced classroom schedules
Learn the differences between daily events, activities, and routines
Get effective strategies for supporting children within daily routines
Unpacking the Pyramid Model: Friendship Skills and Strategies for Teaching Them
Presented by Lori E. Meyer, Ph.D., Michaelene M. Ostrosky, Ph.D., and Molly E. Milam Ph.D., BCBA
Strong friendship skills are critical for young children to develop in their first years of school, but how can busy educators nurture these skills in children with and without disabilities? Find out in this engaging and practical presentation. Drs. Meyer, Milam, & Ostrosky discuss how educators can apply the Pyramid Model approach to teach friendship skills throughout the school day.
In this webinar, you'll:
Discover two key indicators for determining the presence of a friendship between young children
Learn how to teach friendship skills through strategies and supports for entire classrooms, small groups and partners, and individual students
See how teaching friendship skills can be embedded across daily routines and activities
Get effective strategies for partnering with families
Promoting Positive Family Partnerships within the Pyramid Model
Presented by Alana Griffin Schnitz, Ph.D., BCBA, Jaclyn D. Joseph, Ph.D., BCBA-D, and Meghan Von Der Embse, Ed.S., NCSP.
Connecting and collaborating with families of young children is a critical success factor in early care and education classrooms. This engaging presentation provides Pyramid Model strategies you can start using right away to promote successful family partnerships in your early childhood program.
In this webinar, you'll:
Get strategies for informing families about the Pyramid Model, gaining buy-in, keeping families engaged, and obtaining family input
Deepen your understanding of how to strengthen relationships with families, including affirming cultural identities and including families in the classroom setting
Learn fresh ideas for engaging in meaningful conversations with families
Get tips for helping families implement effective social-emotional practices
Stay tuned for more Brookes coffee chats for early childhood educators—and if you liked these webinars and want to learn more about implementing the Pyramid Model, pick up the practical guide that inspired these four presentations!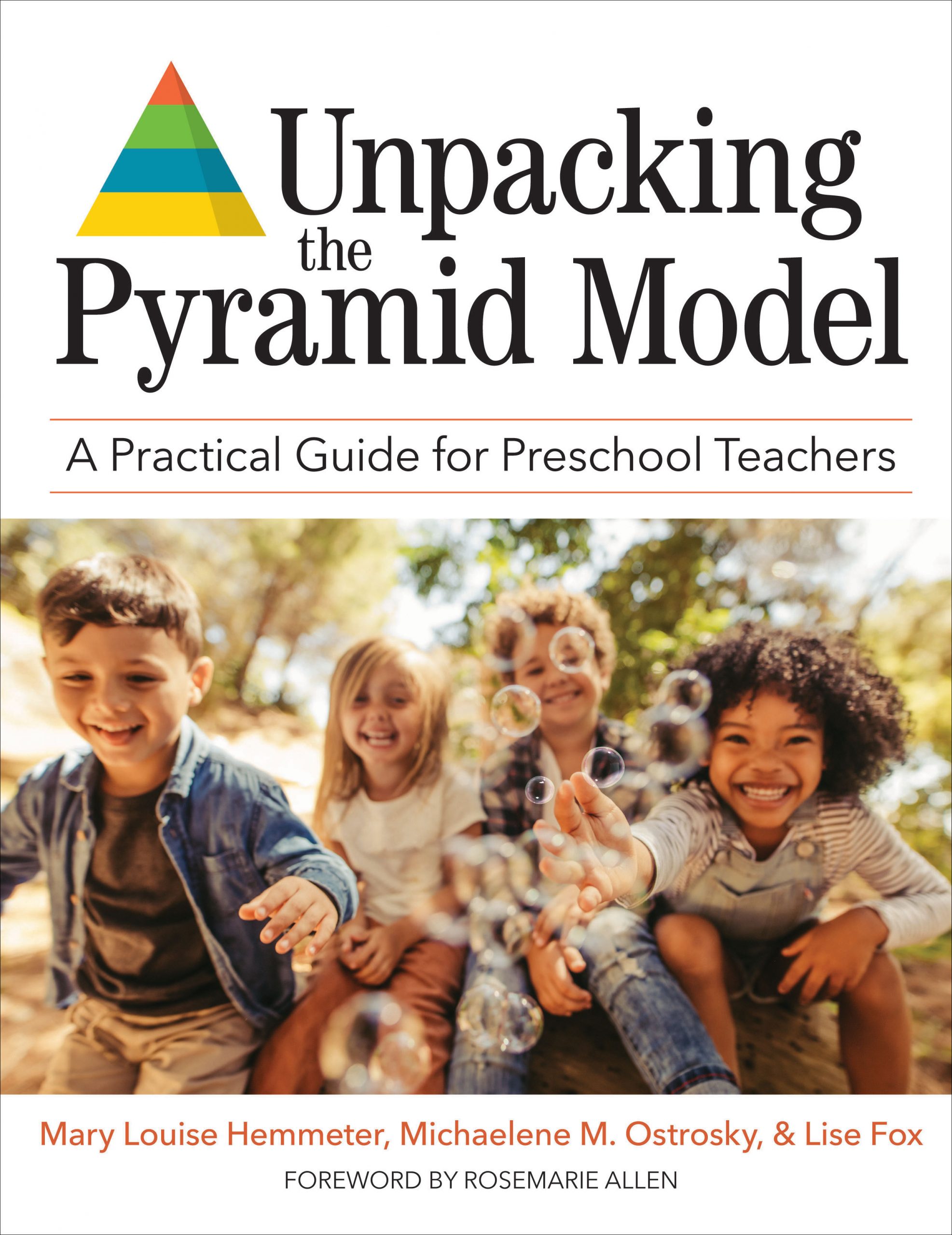 Unpacking the Pyramid Model
A Practical Guide for Preschool Teachers
Edited by Mary Louise Hemmeter, Ph.D., Michaelene M. Ostrosky, Ph.D., & Lise Fox, Ph.D.
Created by the Pyramid Model developers and experts with extensive training experience, this is the first book to provide a comprehensive, step-by-step implementation guide to the Pyramid Model for children ages 2–5. Early childhood educators will get a complete overview of the framework, plus in-depth guidance, evidence-based strategies, and helpful checklists for implementing all tiers of the Pyramid Model: universal, targeted, and individualized.
LEARN MORE NOW
Topics
Tags